"Education is for the benefit of the learners", Takashi Hirose of Study Plus aims to create a better society by expanding human potential through business that captures the essential elements of the company's business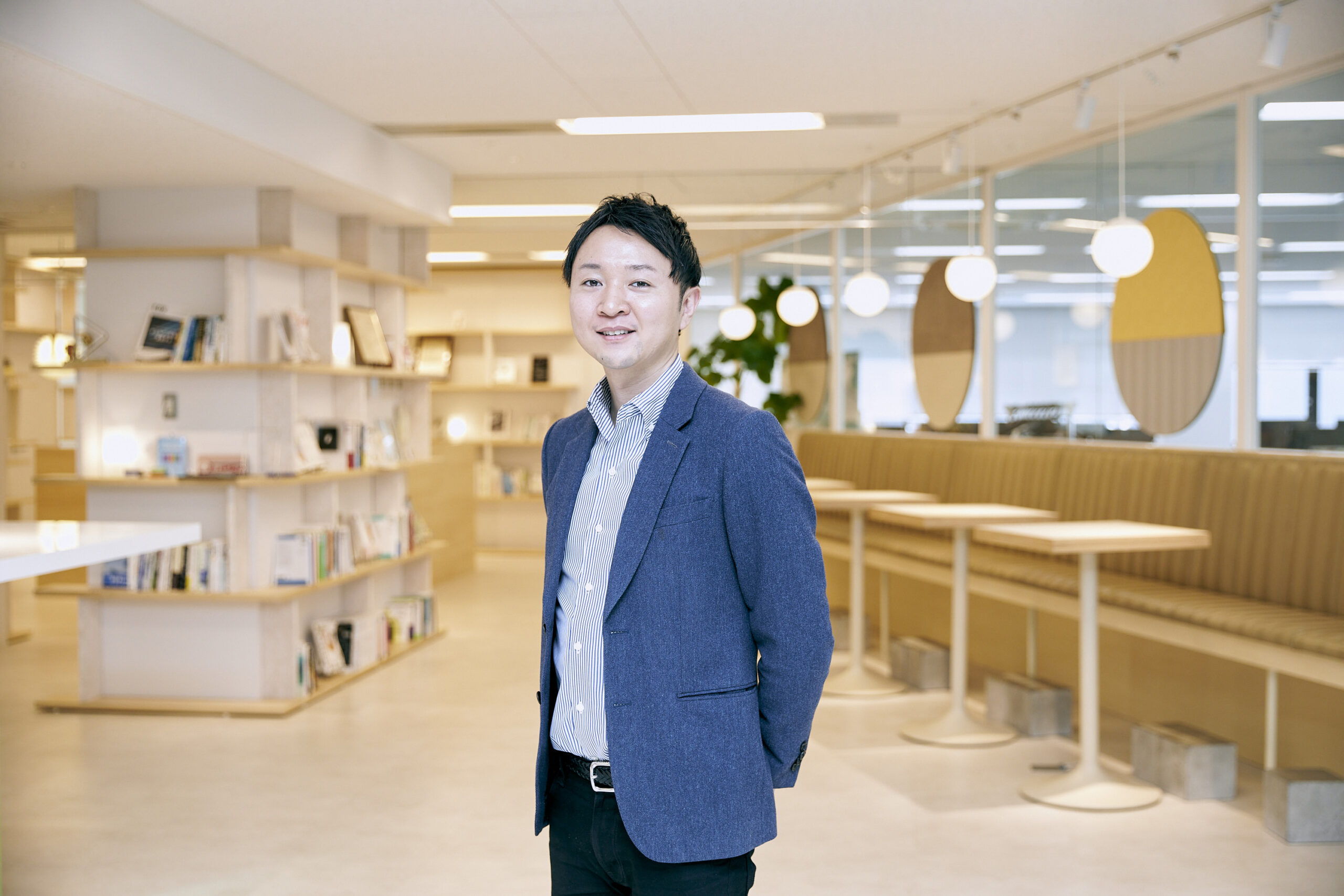 "Education is for the benefit of the learners"
"Education is how learning is achieved for each learner"
Studyplus Inc. provides the learning management platform Studyplus, which is based on a philosophy that captures the essential elements of this type of education. The education business targeting teenage students, in particular, is challenging to build a business model for, and it is quite a steep road to operate a business without wavering from its axis, always keeping an eye on the ideal image of the business. However, the company has continued its business for over 10 years, including periods of almost no sales, without losing sight of its ideas and philosophy. It has now grown into a service with a cumulative total of over 8 million users.
For this interview, we spoke to Mr. Takashi Hirose, the CEO of Studyplus, to learn more about his passion for the business and how the company overcame a difficult period when sales were low.
What are the two business models developed by Studyplus?
To start with, Mr Hirose, please tell us again about your company's business and business model.
We develop and operate Studyplus, a learning management platform for learners, mainly high school students, and Studyplus for School. It allows cram schools and school teachers to monitor their students' learning status and provide online learning support.​
Studyplus has a function for learners to record their study content, a function that allows them to check their study time on a graph, a management function for all the study materials, such as reference books, and a social networking function. Today, Studyplus is used by one out of every two students preparing for university entrance exams in Japan, and the total number of users has exceeded 8 million. This service is free, and some functions are offered for a fee. As an alternative, we utilize Studyplus as a medium for advertisement that attracts a distinctive target group of students preparing for exams to universities, cram schools, and prep schools and monetize by providing them with marketing solutions.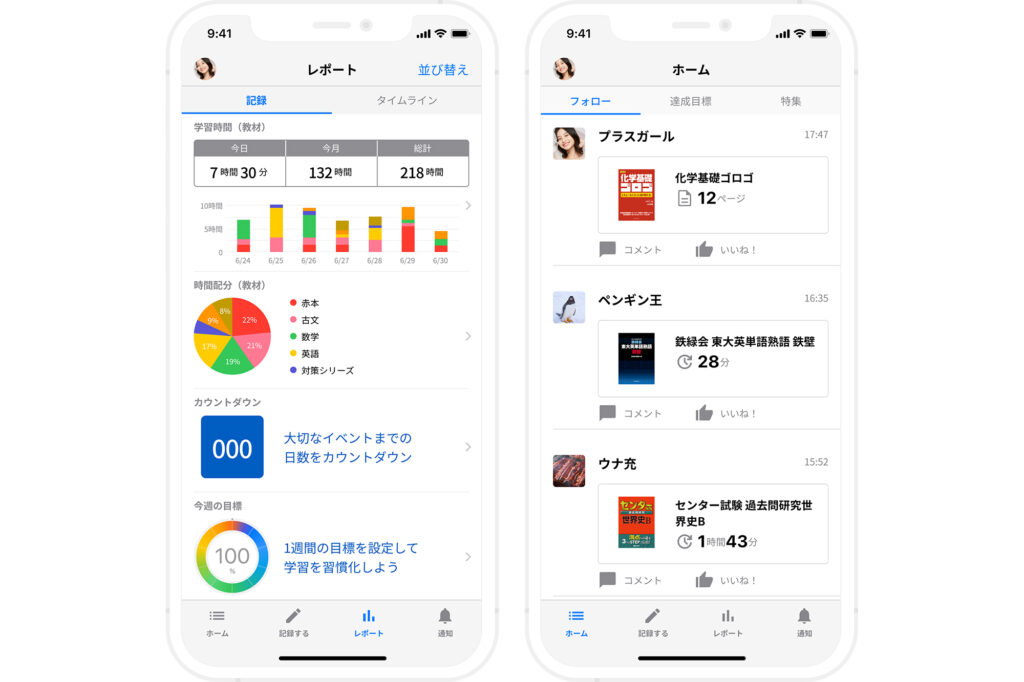 Studyplus for School, however, is a SaaS for educational institutions such as cram schools, prep schools, and schools. Teachers can view the study records that students keep on Studyplus and provide learning support through online communication functions such as "Likes" and comments. Studyplus has been introduced as a tool in more than 1,700 educational institutions across Japan to improve motivation and grades and has been used by Kawaijuku, a major prep school, since the 2022 academic year.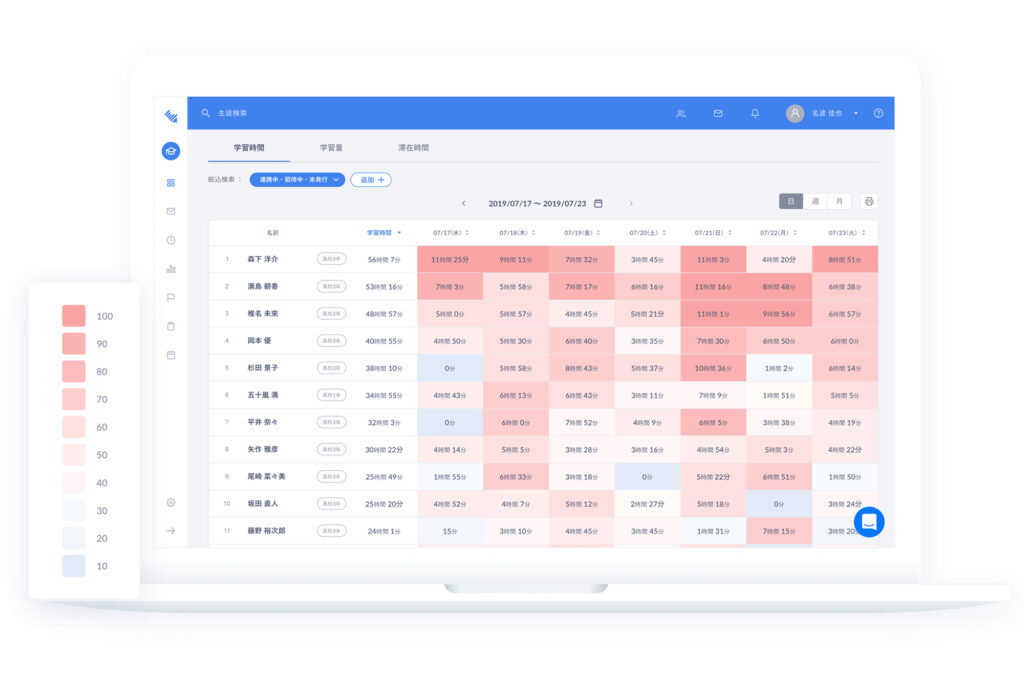 Could you also tell us about the characteristics of the current educational environment?
Regarding the environment of learners, most teenage junior and senior high school students now have smartphones compared to more than a decade ago, and using learning apps to study has become the norm. In addition, video lessons have become significantly popular at cram and prep schools, and digital learning materials have increased considerably. Although there are variations in the content of initiatives at each school, the overall trend is to introduce digital devices and encourage their use in learning.​ ​ It can be said that digitalization is progressing in the education industry.​
Given this environment, why do you think Studyplus is so popular among users?
The key point is that our product concept differs significantly from other companies' services. Other companies focus on content, such as digital learning materials, as the central axis, and very few companies like ours offer a service that allows users to keep learning records as a "learning management platform". Users can maintain records of the hours and pages studied from which material and share it with their study buddies via the social networking system function. I believe that almost no similar services offer this kind of system, which allows you to motivate each other, which Studyplus has successfully achieved.
How is it that you have so few competitors?
​We are the first to realize a learning management platform and have expanded our services, which is probably a big part of our first-mover advantage. I think that the fact that many people associate Studyplus with learning management is an excellent advantage while operating in this field.
When I first realized the essential elements of "education is for the benefit of the learners"
Education takes a long time to produce results, so businesses must be passionate about their work. Could you tell us about your thoughts on this as well?
Our business is based on the idea that education is for the benefit of the learners. Education should be offered to achieve individual learning and should never end in complacency on the part of the educator. No matter how excellent a lesson is, it isn't very meaningful if none of the students who listened to it learn anything. Education is, after all, a means for learners to learn what they should learn and for every individual to achieve their learning.​
These ideas and thoughts have remained the core of our company since our founding and are also important in constructing our services and systems.
How did you come to develop this way of thinking?
​A significant discomfort I felt in high school and cram school was a primary source from my personal experience. In high school, we were told that we could not study independently during class, which seemed strange. Isn't the meaning of taking classes and the purpose of learning a subject reversed? That would be fine if I could learn what I needed in that subject.
Also, at the cram school I attended as a student who previously failed the university entrance exam, it was common to hold one-way classes in a large classroom. However, the value that a prep school wants to provide to their students is supposed to be acceptance into a university. I felt that to help students get into the school of their choice, there were other things we could do to support students, such as mental care, rather than just providing classes.
I believe this experience was the basis for the concept that forms the basis of our business operations.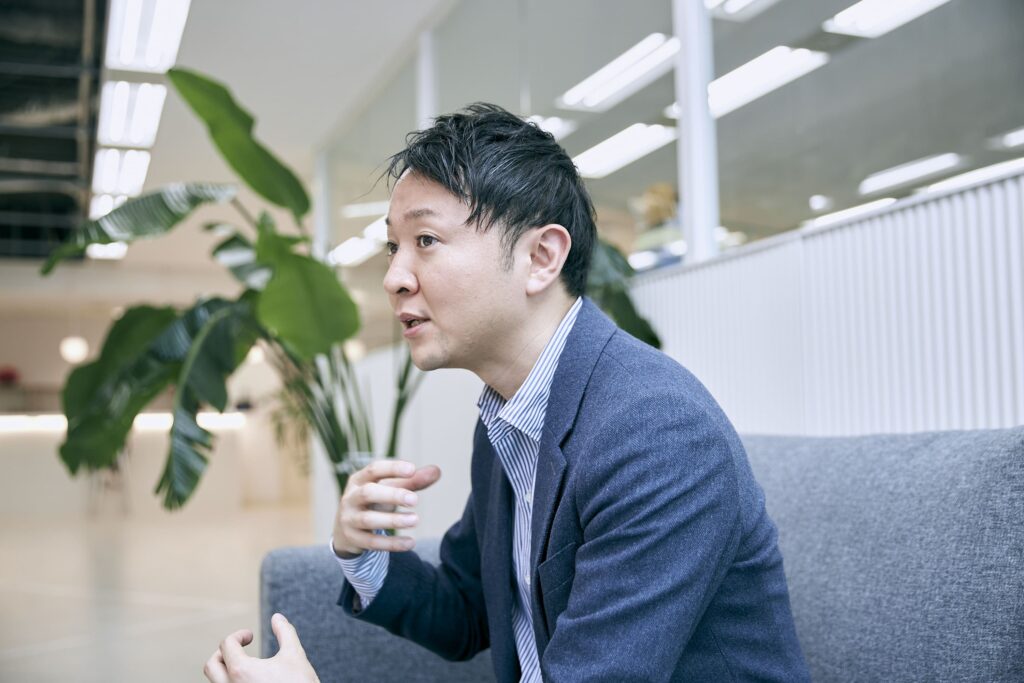 There seem to be very few students who feel a sense of discomfort about the education usually offered to them, but why did you think that cram schools and schools were a reversal of the primary and secondary schooling system?
Perhaps it's a personal bias. I was always fond of saying "in the first place" and always liked to think about means and ends, the essence of things, and how things should be.​
So, the sense of discomfort you felt as a student was the personal experience that shaped the business idea that Studyplus is based on?
Yes, that's right. I participated in a business competition for university students towards the end of my third year in February 2010. I pitched an idea that would serve as the original draft for Studyplus. The fact that I was able to win there led to my entrepreneurship. Before I realized it, I had been pursuing a business with the education theme for more than 10 years.
How do you think the education industry is currently positioned concerning the idea that "education is for the benefit of the learners"?
Nowadays, the role of a teacher in an educational institution has changed from teaching to coaching and from guidance to support. I feel that we are gradually getting closer to our ideal of education.
However, in everyday life, we use online communication through social networking sites. As a matter of course, in education, communication using digital tools is less common. If educators can use online communication to encourage learners daily and keep them motivated, they will spend more time studying, and their grades will naturally improve.
Communication plays a significant role in education and seems to be one of the essential elements of education. We want to create a world where learners can expand their possibilities and live more fulfilling and enjoyable lives by providing services to support them in this area.
How did you come to realize that communication is one of the essential elements of education?
​This aspect was something I realized after creating Studyplus. When we released the predecessor service to Studyplus, we received feedback from users who wanted a social networking element and wanted to interact with other people who were studying, which led us to realize the importance of communication in education.
After six years in business, moving past a period of almost no sales
Although the educational business has great social significance, I think the dilemma is that it is difficult to monetize. Has your company been able to monetize its products successfully since its inception?
Product monetization has been a challenge for us. For about six years after its founding, sales were almost non-existent. Studyplus is a product that targets learners, so naturally, the user base is limited, and the only option is to increase the number of users steadily. Until 2016, when users exceeded 1 million, selling advertising space to educational institutions wasn't easy. No matter how many times we approached them.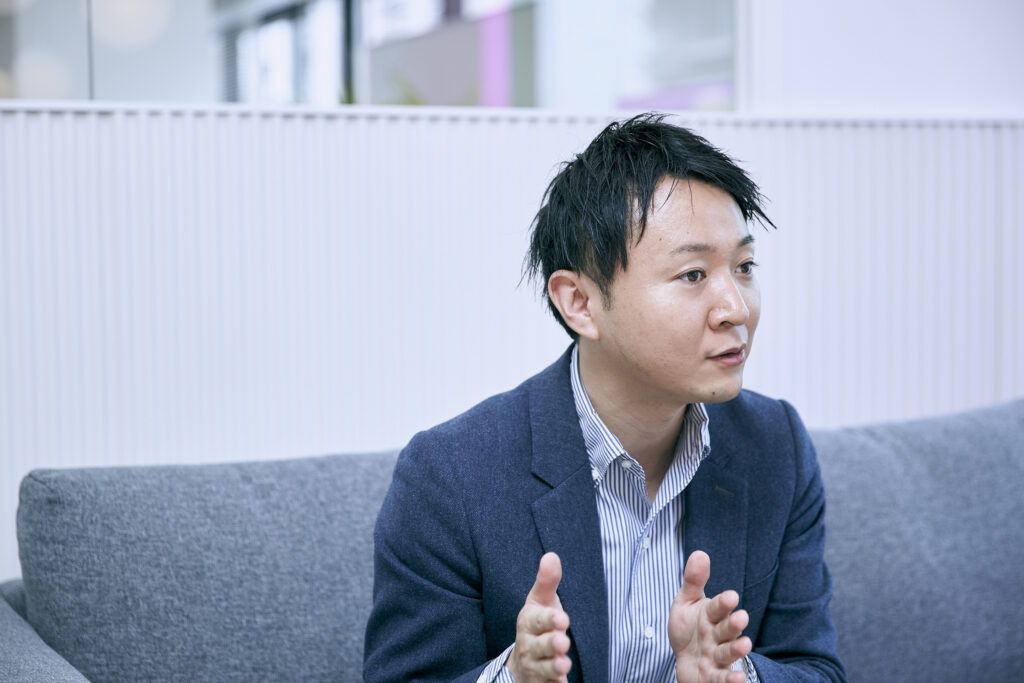 Six years without any sales must have been emotionally taxing.
Yes, it was. It felt like I was running through a tunnel with no end. Immediately after we released Studyplus, we received gratitude, such as "Thanks to Studyplus, I have been able to continue my studies" and "My grades have improved", and we were convinced that this service was something the world needed. However, I was not sure if I could commercialize it. I thought, "Perhaps this is just my hobby? Or maybe it's just a volunteer job?" There was a time when I had to face the project challenges day after day, fighting my fears about the feasibility of the business.
How did you overcome that period?
I just focused on one point, and that was to create a good product. During this period, investors continued to support our products and positioning even though we were not making any sales. We were very grateful to have such investors.
After a difficult period, from 2016 onwards, the number of customers who wished to place advertisements increased, mainly from universities, and business began to turn around steadily. The joy I felt at that time was exceptional, and I was happy that I continued my business without wavering, with a focus on the essentials of education.
We started recruiting new graduates. I want to advance society with a business that captures the essentials of education.
I want to ask you a few questions about your company's corporate culture and funding. Could you start by telling us about the company culture?
I feel that there is an intense atmosphere in which each department works from the bottom up on initiatives they want to undertake for users. The learner-first mindset is something that is shared throughout the company.​
What type of people are employed at your company?
My impression is that employees who can think and act independently and demonstrate leadership are playing an active role. We are looking for such independence, the ability to act, and the ability to question common sense and find the optimal solution in future mid-career hires.
In fact, from 2023, we have started recruiting new graduates, which we have been unable to implement due to the lack of a system. New graduates who join us have the potential to become executives of our company in the future. We would be delighted if you could contribute to our company by undertaking various tasks.
Regarding fundraising, what kind of evaluations and feedback have you received from investors?
So far, investors have often evaluated the strength of our product, that is, that users firmly support our service content. I also think that the fact that we are uniquely positioned as a learning management platform rather than an educational content business is another point that has been highly appreciated.​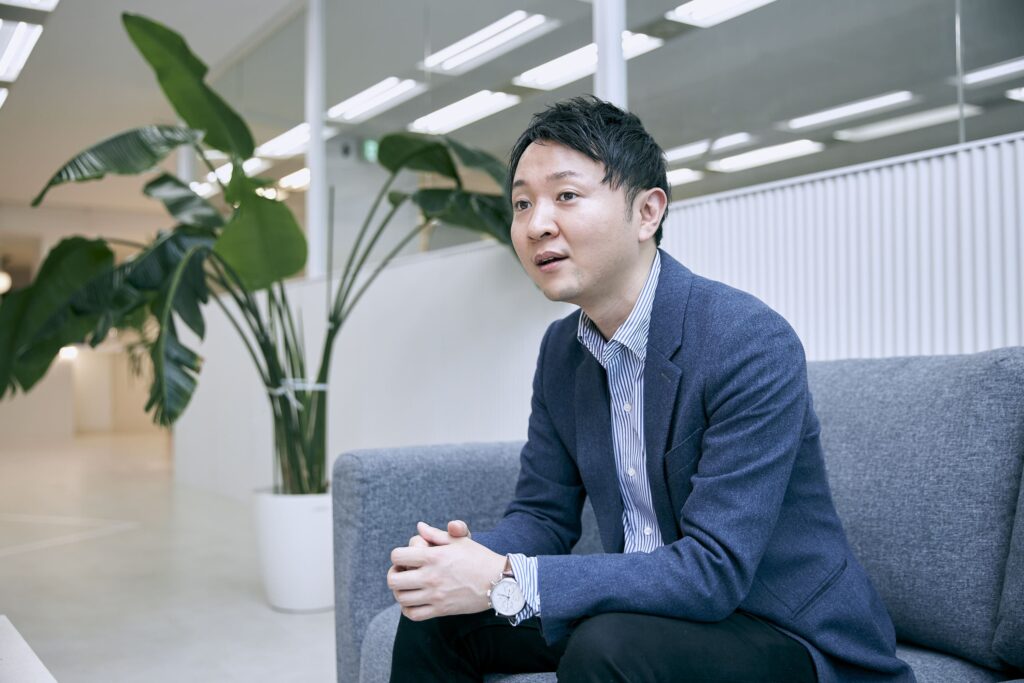 Could you give a message of support to startups in the pre-seed to seed stage?
I think it is important for startups in the pre-seed/seed stage to clarify the reason for the existence of the company or business and to believe in it. What is the purpose of this business? How do you want to change society by running the company? What contribution do you want to make to society through your business? If you strongly believe in your company's reason for the existence and the social significance of your business, I believe you can continue your business without giving up, even if there are days when you don't see any results. Conversely, if you cannot fully believe that your business is necessary for society, it is probably better to quit that business or company.
In a startup, there are often days when you have a hard time, but even in such a situation, I hope that you can value, above all else, your passion for the company and business, which is the axis of everything you do.​
In conclusion, what are the prospects for your company?
As I mentioned many times in today's interview, we have long believed that "supporting learners" is the essential element of education. In that sense, I think that Studyplus and Studyplus for School, developed to solve learners' biggest problem - difficulty in continuing their studies - are businesses at the heart of education.
Both businesses have excellent growth potential. We will continue to work hard to expand our business so that more people can use Studyplus and Studyplus for School and eventually make "learning records x communication" the new standard for all learners and educators. And one day, I hope to use this business to change education for the better and advance society further than it is now.