KiteRa's Takashi Uematsu, who achieved turnaround and rapid business growth after the decision to withdraw, envisions the future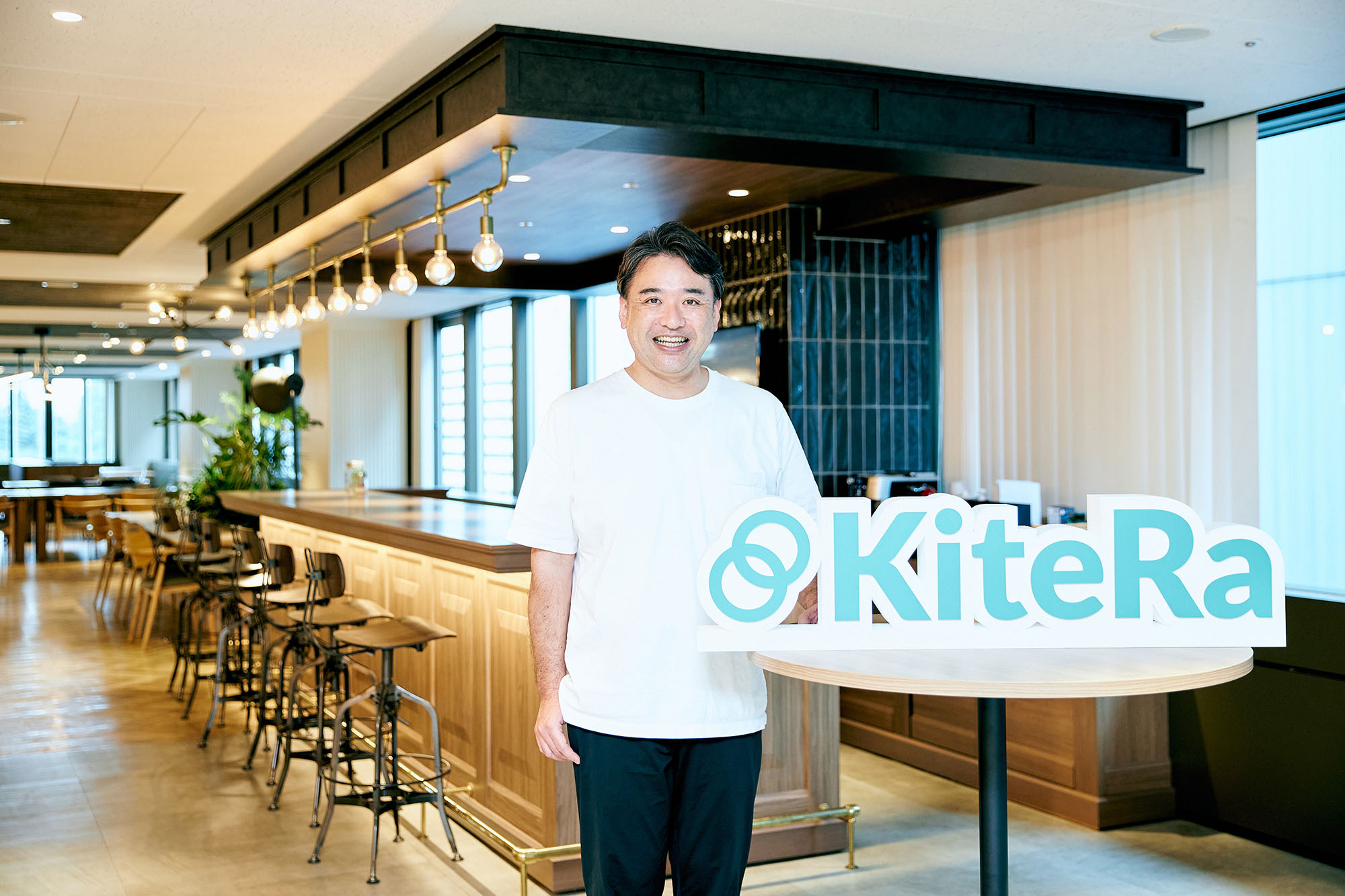 Many companies establish company regulations, such as employment regulations. Creating and revising these policies is time-consuming to organize and check the legal basis on which they are based. The process is complicated and inefficient for the people in charge and the social insurance and labor consultants involved.
​Mr. Takashi Uematsu of KiteRa Inc.. This time, we interviewed Mr. Uematsu. He spoke in depth about everything from an overview of KiteRa, a cloud for managing internal regulations, to points to the success of the service, and an episode about the difficulties he faced at the time of founding, saying, "I haven't talked about it anywhere yet."
What is KiteRa, a cloud service streamlining the internal regulation process of companies and social insurance and labor consultants?
First, could you please give us an overview of KiteRa's business?
Our company develops and operates KiteRa, a cloud-based internal regulation management system for labor law firms and business companies. We have developed KiteRa Pro for corporate labor firms and KiteRa Biz for business companies. Each service is equipped with functions for creating regulations, editing formatting, data management, and electronic application, and is offered as a service streamlining the parts of the regulation process that labor law firm consultants and company employees consider too cumbersome.
KiteRa Pro and KiteRa Biz can be linked so that a corporate labor firm and a company with which the firm has an advisory relationship can both use KiteRa to manage the regulations. More than 350 operating companies and 1,700 corporate labor firms have adopted KiteRa.
What challenges have you faced regarding the work related to internal regulations? Could you tell us more about the background behind the need for KiteRa?
Firstly, the basic premise is that the creation and management of internal regulations is a task that is subject to legal restrictions. It requires specialized knowledge and a certain level of experience, and only a few people can be involved in this work. Also, time is essential to thoroughly research and confirm the necessary information if there are any uncertainties or ambiguities. The time spent on such research requires a higher cost than I had imagined.
Furthermore, the regulations must be organized in a well-structured manner, similar to the wording of legal provisions. However, "keeping up appearances", such as indent, is quite complicated when carried out using ordinary document creation tools. There were also situations where a significant part of the work time was lost due to less essential work.
A significant number of companies feel the complexity of such regulatory work. This is because employment regulations, one of the internal policies, must be drawn up and submitted to the relevant labor standards firms by every company with 10 or more employees. There are about 440,000 companies with over 10 employees, accounting for about 25% of all companies. The market for regulation work is of a considerable scale, within which numerous challenges were lying dormant.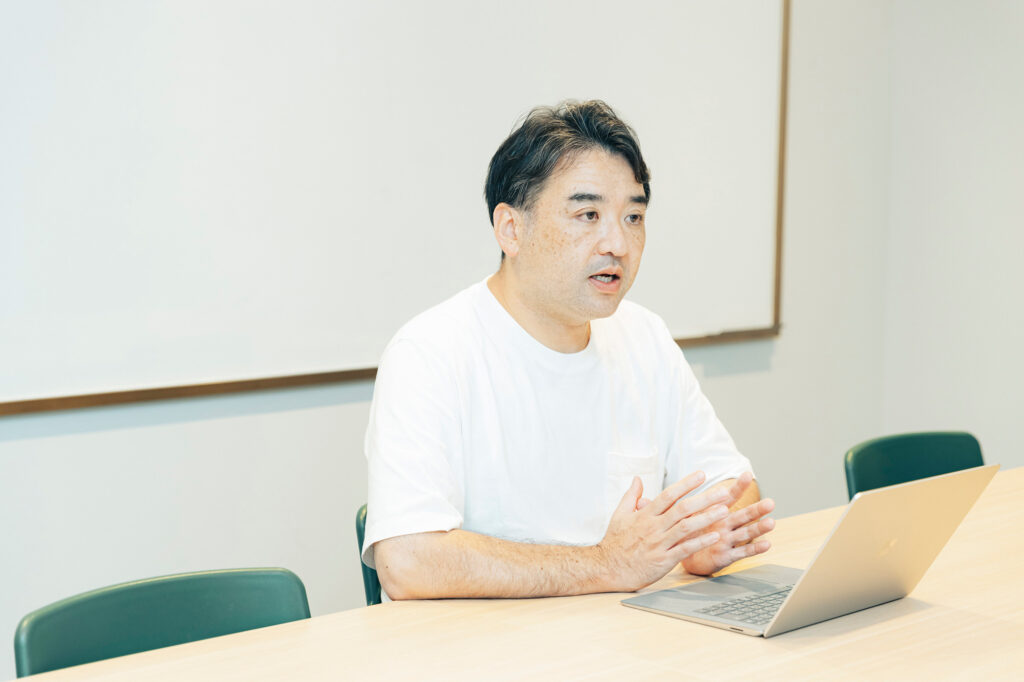 Mr. Uematsu, when and how did you become aware of such challenges and the market size?
​I became aware of the challenges related to internal regulations because I was involved in creating and managing internal regulations at my previous job, where I was involved in human resource and labor affairs, corporate planning, and establishing internal controls aimed at IPOs. The problems I wanted to solve with KiteRa were those I faced during my experience in the past.
The business idea was also conceived at my previous job as a new business for the company, and I worked on the project until just before the product was completed.
KiteRa was launched by purchasing a new internal project that was to be canceled
I see. Is that so? From there, why did you decide to start your own business and release KiteRa?
The company's situation had changed so much that it became difficult to continue the new project as a new business within the company..
The company was preparing to go public when I was working on the new project. I was engaged in preparations for the listing from an internal control perspective, but in the end, another company acquired our company before the listing. As a result, the business synergies with the acquiring company became uncertain, and we decided to cancel the new projects we were working on. I and the other members involved in the project wanted to release the service to the world since we had come so far, and we continued negotiating with the company to allow us to continue the new business. However, the possibility of commercialization was almost near zero within the company.
Under such circumstances, we came up with the idea of starting our own company and releasing products. With the support of those around me, including the colleagues involved in the project, I finally decided to start the company with the colleagues working on the new project together. I established KiteRa in April 2019.
Mr. Uematsu, after a long career in the corporate world, your transition to entrepreneurship must have been quite a challenge in the company's early days.
Yes, there were undoubtedly many difficulties and aspects that I did not understand. I had been leading a life as a salaried employee for 20 years before starting my own company, and I had never run a business before. Initially, I did not know the procedures necessary to establish a company, so I went to the Legal Affairs Bureau to find out how to register a corporation.
By researching and confirming the necessary information individually, I established the company without problems. However, securing working capital was the most challenging issue I could not solve immediately. The reason was that we started the business by purchasing the product that we had developed at our previous job. The amount was several tens of millions of yen, and of course, we couldn't buy the product by paying in lumpsum, so we signed a contract to repay the amount over a set repayment period of about 3 years. From the outset, we started the business with a large debt due date in mind, which made managing the company difficult and put us under a lot of mental pressure.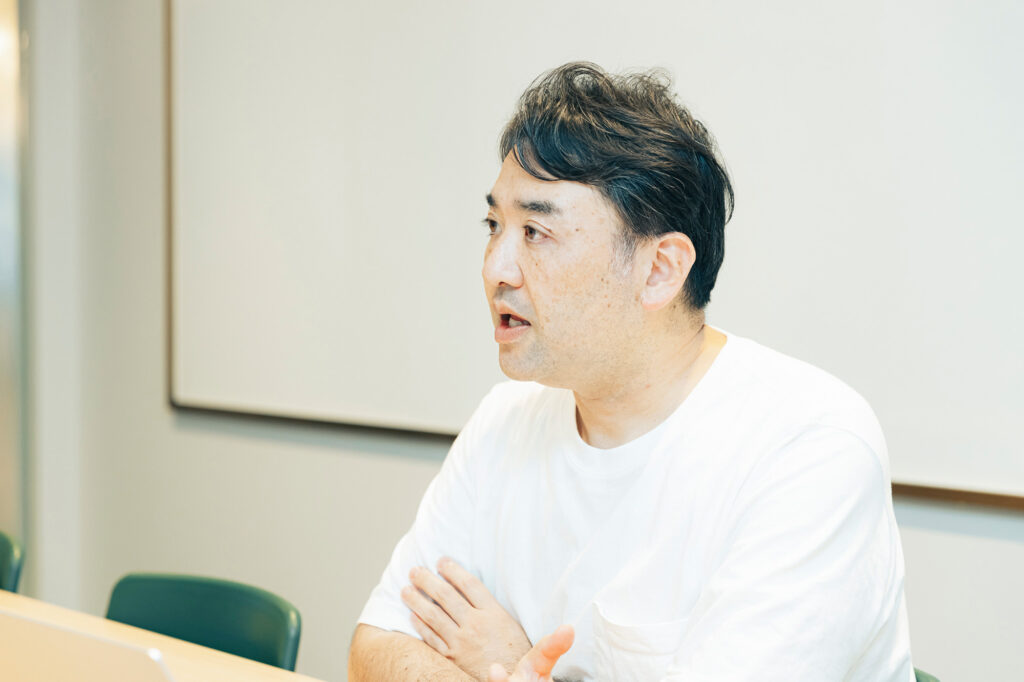 A significant hurdle stood in the way of "securing funding" immediately after the company's establishment
So, you faced a significant hurdle, right after the company was established?
That's right. Moreover, fundraising in the company's initial days could not have been more difficult.
When I asked banks for a loan, they all turned me down because I had no sales or collateral to back it up. Then, after extensive research, I tried participating in several pitch events but could not grab anyone's attention. Furthermore, when we contacted VCs directly to ask for investment, only about one in ten responded. Even when we put our slim hope on that one response and made a desperate presentation to the capitalists, we were eventually turned down, with the final response being, "Please come back to us after you have a proven track record."
Funding was hard to come by, and with almost no sales, only the funds were steadily flowing out. The repayment date for the products we had bought was fast approaching. It's a funny story now, but seeing my savings dwindle, which I had saved diligently for 20 years as a company employee, was quite a painful experience (laughs).
I was also short of money to maintain everyday life, such as mortgage repayments and childcare costs, and I managed to endure the situation by telling my wife, "I can raise funds in just one more month."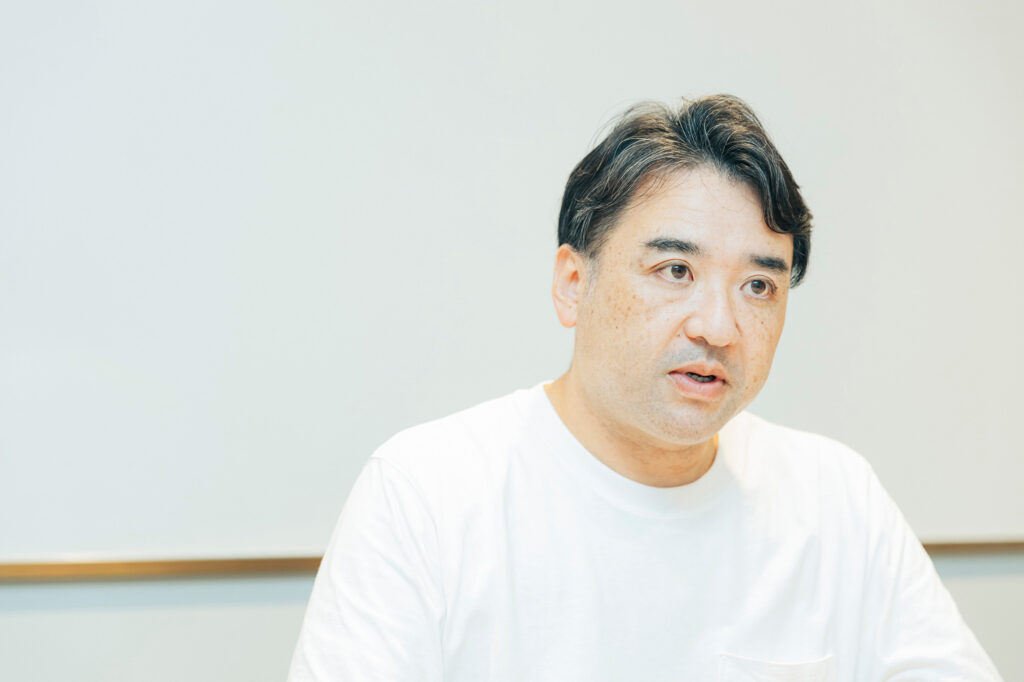 Just as I thought I would finally have to consider moving my residence, one of the founding members said," Mr. Uematsu, it is impossible to continue under these circumstances. Let's put the business on hold and wait for a chance to resume one day. In the meantime, let's earn some money and get together again if we can make a comeback". When these words came from a founding member, I felt that the situation causing anxiety among the team was not good and that it was finally time to move on.
After that, we gathered in a small conference room in Shin-Okubo and spent several hours discussing the company's future. The conclusion we came to was that we would quit the business.
A miraculous recovery achieved just as we were contemplating withdrawal – the turning point that revived us
Did KiteRa, which is expanding steadily, consider withdrawing from the market at one time?
That's right. The three of us decided to disband KiteRa, promising we would get together again sometime when we could work together.
But you never know what your life will bring. When we decided to withdraw, another significant turning point came our way.
When we informed the incubate fund that we had applied for the Circuit Meeting, which we had applied for before the three of us had our meeting and had passed the document screening. Mr. Kusakabe (now DRG Fund General Partner), our contact person from the incubate fund, encouraged us by saying, "Do not say that you will not participate as there might be a chance". Since Mr. Kusakabe said that, I decided to participate in the event independently. I gave a pitch, thinking secretly, "We are already disbanding, so what's the point of participating?" To my surprise, I received investment offers from three companies on the spot.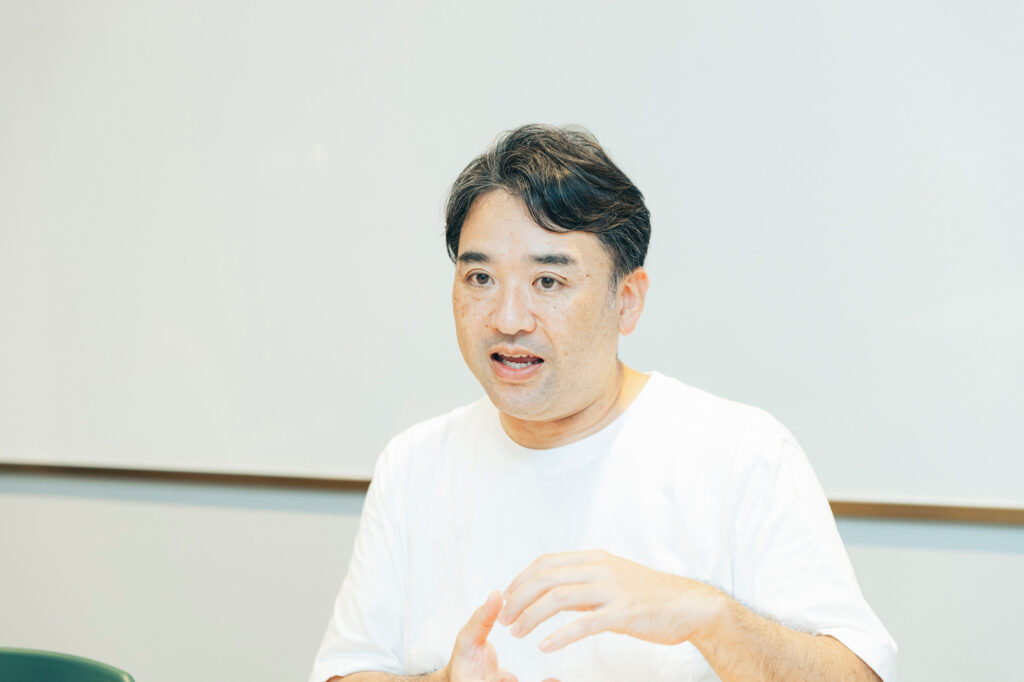 From a hopeless situation, the path suddenly opened up. What an incredible story!
At the time, I was so surprised that my mind went blank. I thought this event would be a complete washout, so when I received the investment offer, I was about to put away the computer and the other equipment I used for the pitch in my bag and leave quickly.
It was such an unexpected turn of events that I couldn't get my head around the offers even when I received materials from the three companies regarding their investment amounts and conditions. I told them on the spot that I would take the proposals home and consider the offers, and then immediately went home and told the founding members via chat that the investment was likely to be finalized.
However, the reply that I received after about 3 hours was, "It's a lie, isn't it?" The members had also been through a difficult period for about six months, so they could not believe the investment offer because of the sudden development. They understood the situation as I explained various aspects. Eventually, thanks to Mr. Kimura of Lifetime Ventures, we secured an investment of 40 million yen.
With 40 million yen, keeping the company afloat for six months was possible. Until then, we had been renting a shared office, but we decided to rent a small one-room office with the determination to make our company a success this time. It was a room with a constant waft of aroma from the ground-floor restaurant. However, we purchased wallpaper and accessories at furniture stores and adorned the space with photos of the members, who had increased to four to make the space as comfortable as possible for us. The accessories we used back then are still displayed at our current office so we don't forget our beginning.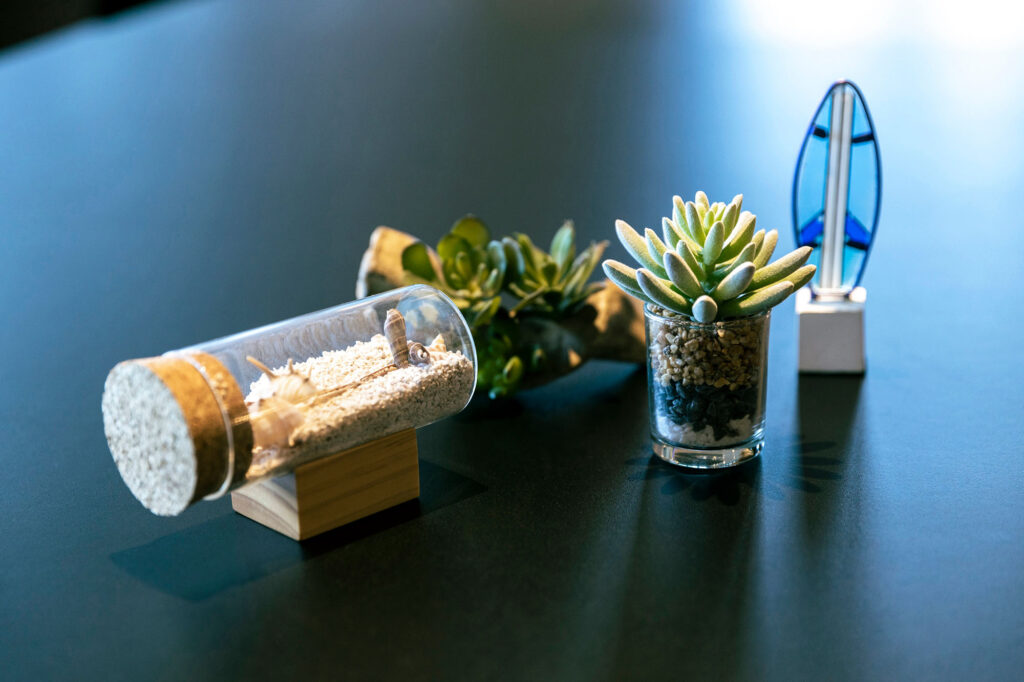 Did you expand steadily from there?
Yes, we have grown at a breakneck pace from 2020 onward. It is an explosive growth, so I hardly remember the past three and a half years (laughs).
What is the key factor for your company's rapid growth?
I think it was the fact that once we released the service and when the use of the service by corporate labor firms started to increase, we shifted all our resources toward KiteRa Pro. Rather than discarding the corporate labor firm market because it is small, we tried to create a product that would satisfy the professionals, which resulted in the expansion of KiteRa's fanbase and its growth into a service that many corporate labor firms and companies use.
KiteRa's retention rate is an astounding 99.4%. What's the secret behind this?
I think it all boils down to the fact that we were able to create a product that solves problems that many people face regarding internal regulations. I faced challenges during my experience in the past, and I am convinced that others also faced these challenges. I think the fact that the retention rate has become such a figure indicates this.
I want to repay the VCs and employees who supported us during the difficult times with an IPO
The founding story of your company is very dramatic. Could you tell us about your organization's current size and corporate culture?
Our company has now grown to about 90 employees. As for the corporate culture, many of our employees are serious and sincere in managing customers and work. I think there is an atmosphere of mutual respect while building strong relationships.
That said, in the future, we would like to increase the diversity of our organization even further. We invite people with different thoughts and ideas to join us, assuming they share our culture. We want to be an organization that can accept different opinions, understand them, and incorporate them into our way of thinking.​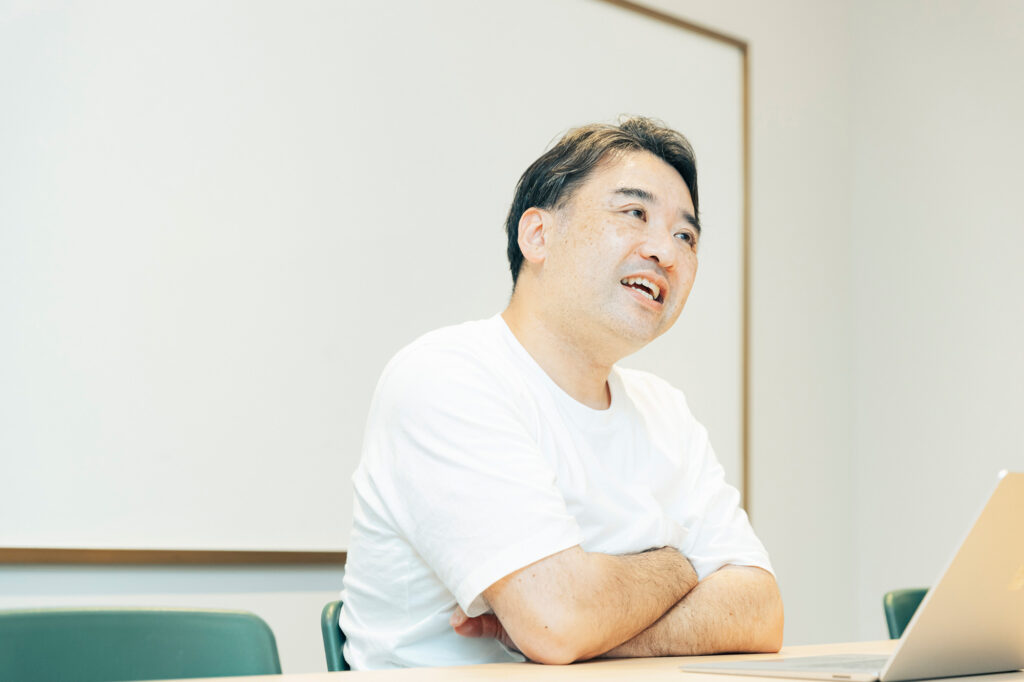 Please share your thoughts on the recent fundraising. You raised funds in April 2022. Was the fundraising process smooth at that time?
The fundraising we did in 2022 was a follow-on investment, and I think it went much smoother than the fundraising during the seed stage. We produced a strong track record, and all investors appreciated that the company grew steadily.
What is your outlook for the future?
Currently, we specialize in internal regulations, but for the future of our company, we want to realize a product and worldview that can support internal control and governance, which is my primary objective..
For example, I think that areas related to J-SOX will also be included in the scope, and from a broader perspective, I believe that areas such as ISMS and the P mark are also promising areas related to governance. There is synergy with our existing businesses as these documents interact with internal regulations. I am convinced that our work in these areas will help raise Japan's internal control and governance level.
We will start by developing our business in the domain of internal regulations and eventually sublimate it into a system that governs internal control and build a basic infrastructure to strengthen corporate governance.
To realize such a vision, we are considering an IPO within a few years, which would allow us to procure funds more flexibly, and we believe that an IPO would increase the persuasiveness of the business we are developing, as we are involved in the area of governance and internal control.
The IPO itself is not a goal for the company but a means to an end. However, I believe that doing an IPO will be a way to repay the kindness of the VCs who reached out to us and supported us in our difficult times. I also want to try going public with my company, which I could not achieve in my previous job.
I also believe that the experience of an IPO will be a lifetime asset for all the employees who have taken the risk to join our company. Even if the day comes when an employee has to quit the company, I am sure that the employee will be able to use the valuable experience gained from the founding to the listing elsewhere. I believe that what money cannot buy is of significant value. I believe the only way I can repay our employees is to create opportunities for them to gain experience that will serve as a foundation for their careers. I am sure that one day, I will be able to realize an IPO.
Could you give a message of support to startups in the pre-seed and seed stages?
Firstly, I want to tell you that you should never give up. Even if something does not work out, do not give up; change how you do things, and try to find a way to move on to the next step until the end. You often hear advice that "it's important to know when to give up", but having had the experience I mentioned earlier, I want to tell all of you, "As long as you keep writing code, you will never die". Do not give up, persist and keep trying until the last minute.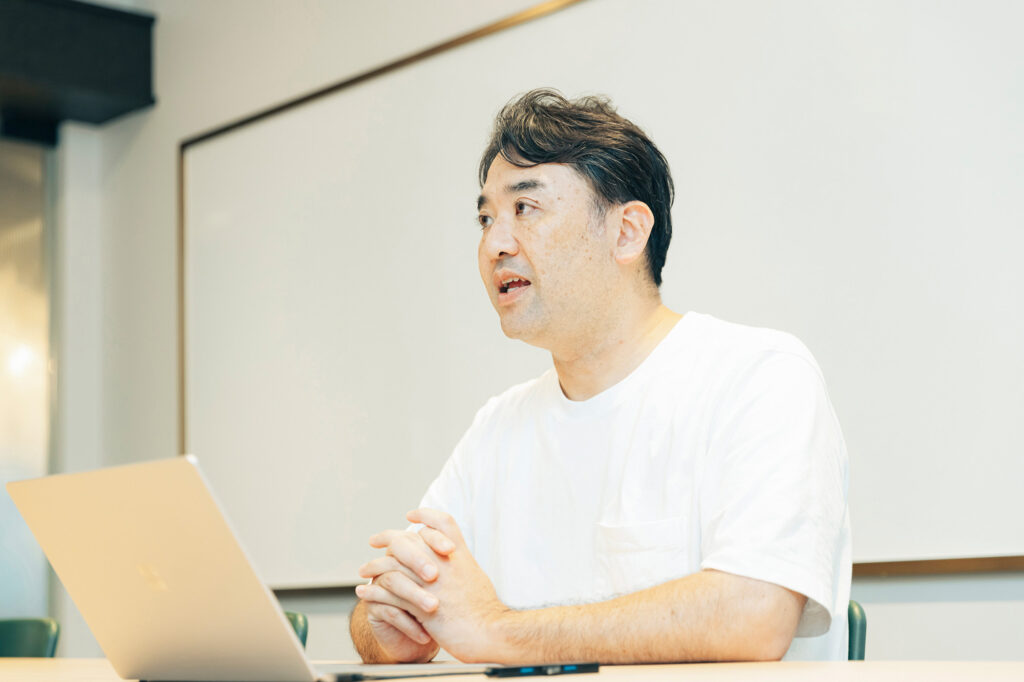 In this day and age, there is no significant risk in starting a company. I started my company when I was 42 years old, and I have been able to come this far because I have been aware of risk hedging. Even if you have a significant setback, it does not mean you will lose your life. When you set a high goal and take a step towards it, you have achieved 50% of the way to success. The remaining 50% will feel like a small effort since you could take the first step. If there is a subject you are passionate about and want to work on, then by all means, please put all your effort and energy into it.
Finally, do you have a message for our readers?
The startup industry is a rapidly changing world, which has surprised me. For this reason, I think that changing jobs to startups is not for everyone. If you are hesitant about changing jobs, I think you should do a thorough self-analysis of your personality and characteristics before making a final decision. If you see changing a company as an opportunity for growth and genuinely enjoy it, I think you can significantly impact the startup world.