Xbit (pronounced "Crossbit") tackles the challenge of Japan's labor shortage from the perspective of work shifts. An interview with Kosaku Kokubo of Xbit, Inc.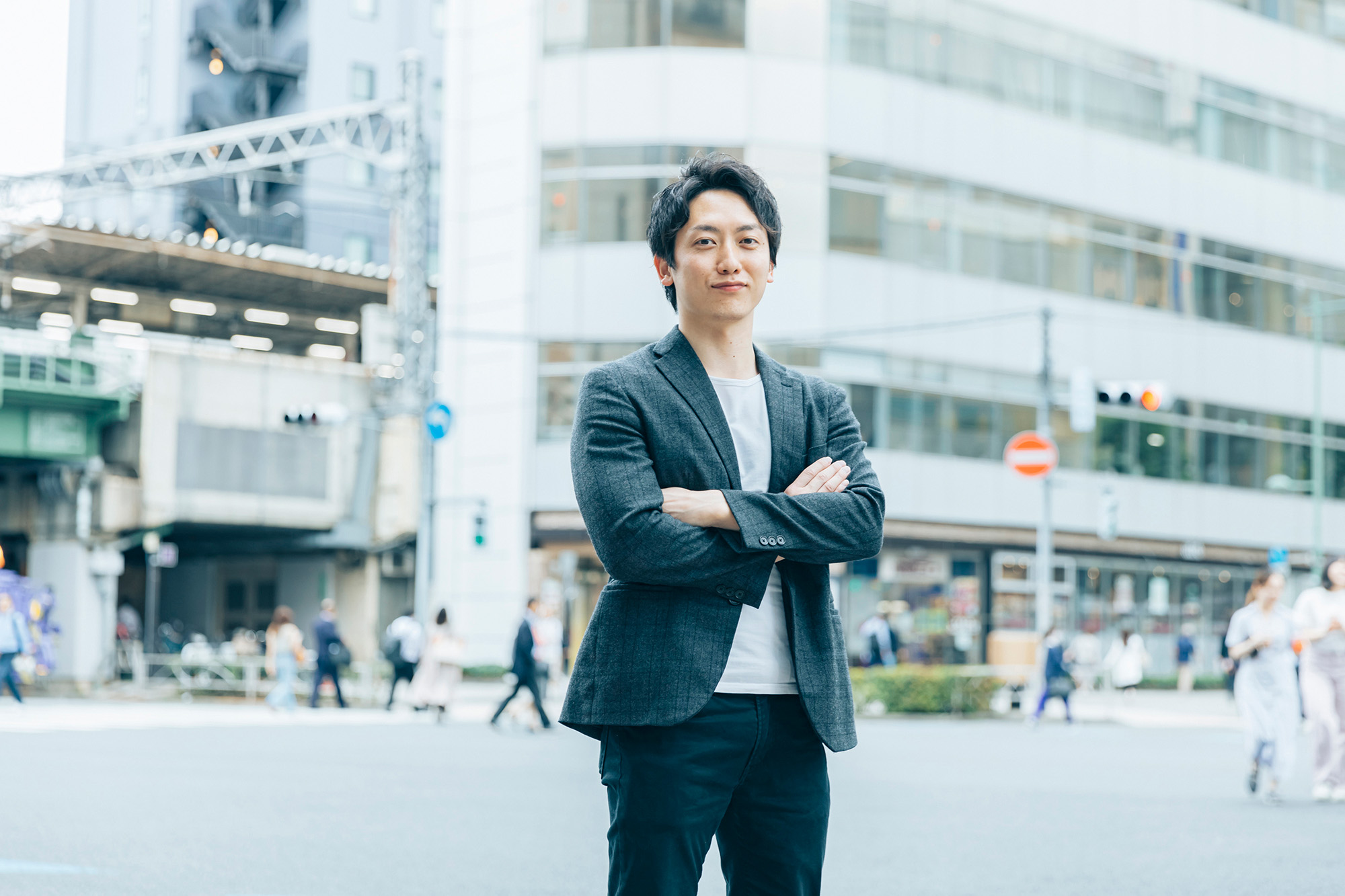 Many restaurants, retail stores, and medical facilities still manage shifts for part-time and other workers on paper or Excel. Conventional management methods of shifts are cumbersome to prepare as shift requests have to be collected, created and shared, requiring many working hours, and there are also limitations to optimizing staff assignments.
​Kosaku Kokubo of Xbit, Inc. develops and operates the shift management system Rakushifu aims to solve such problems to create a world where diverse work styles can be realized. We interviewed Kokubo about his business development plan and the kind of people he wants to hire for that purpose.
In addition, when the topic of corporate culture came up, three employees from the office joined the interview on short notice. It was clear that Xbit is a highly close-knit company. The following is an in-depth interview with Xbit from various perspectives.
Rakushifu, a shift management system focused on the ease of use on the work site
First, please tell us about Xbit's business.
Kokubo:Our company develops and operates a system called Rakushifu which is thoroughly focused on ease of use in various fields, such as restaurants, medical facilities, and retail stores. This system is a so-called shift management system. In the shift creation and management business, we often hear that such systems were challenging to use because they were not developed from the perspective of the work site and would eventually be shelved after they were introduced. Rakushifu was developed after paying close attention to the opinions and issues in the field and optimizing each function to suit the operation of fields. The service was developed with the idea that it would be selected as the most user-friendly when considered comprehensively.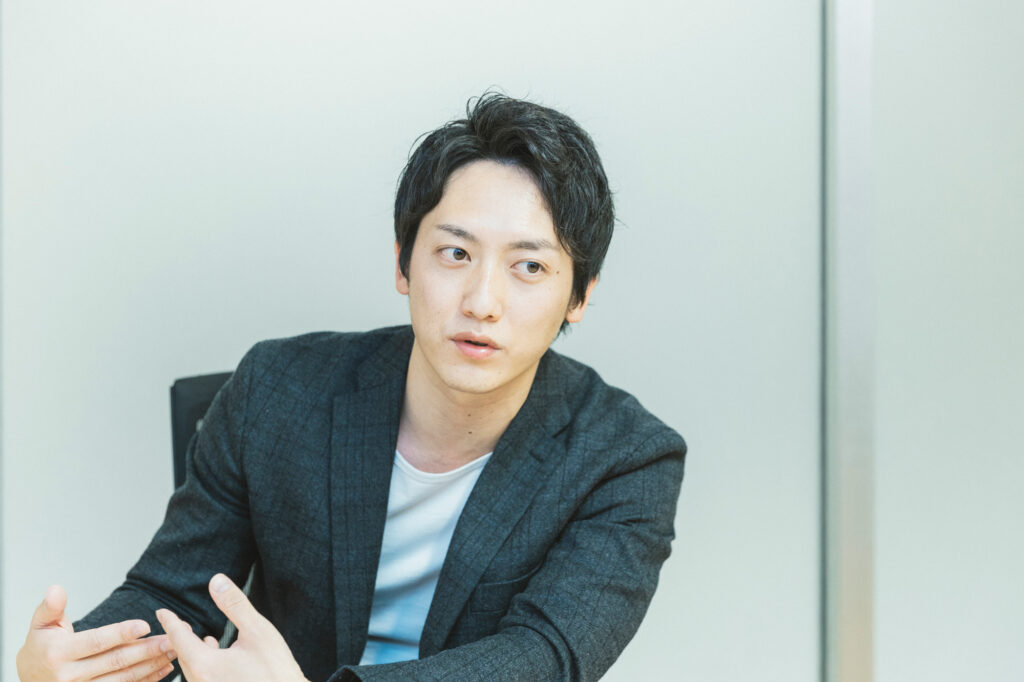 You said that many restaurants have started using the service. Was your company affected by the Covid-19 pandemic?
Kokubo: We were not affected significantly. Of course, we were worried about the future of our business when Covid-19 emerged, but it seemed that Rakushifu had already become something of an infrastructure for our customers. Also, we did not experience any cancellations in most cases, as continuous communication was maintained with the people on the front lines of the companies. However, the number of new restaurant contracts declined, so we pushed forward our expansion to other industries and our product lineup, which was initially planned to be implemented slightly later.
Regarding the expansion into other industries, which specific industries did you approach?
Kokubo: We enhanced our appeal to retailers, hospitals, and nursing homes, who, like the food and beverage industry, were troubled by the challenges of managing shifts. Since we already had a product that was already well established, we were able to steadily grow our business by changing our strategy even after the pandemic.
Our goal is to realize a "society friendly to all workers"
What kind of business development does your company envision in the future?
Kokubo: Our ultimate goal is to realize a society that is friendly to all working people. We started with Rakushifu as a first step towards realizing such a worldview, which helps companies reduce man-hours and improve the efficiency of shift management. Our medium to long-term vision is to evolve Rakushifu into a platform for realizing a society that maximizes the economic value of labor by allowing workers to work in various ways with a higher degree of freedom.
To be more specific, we envision a system that can match the company's staffing needs for that week or month with the available working hours of the workers and a mechanism to adjust the hourly wage rate according to the supply-demand balance during busy days and hours. If such a system can be realized, it will be possible to work at a cafe for only three hours a day, one day a week, or people can work at various stores and companies in their spare time to earn the amount they want. By creating such a world, we believe that a diverse range of people will have the option to work, which will, in turn, also contribute to solving Japan's labor shortage and economic stagnation. We eventually hope to expand our worldview overseas, although not immediately.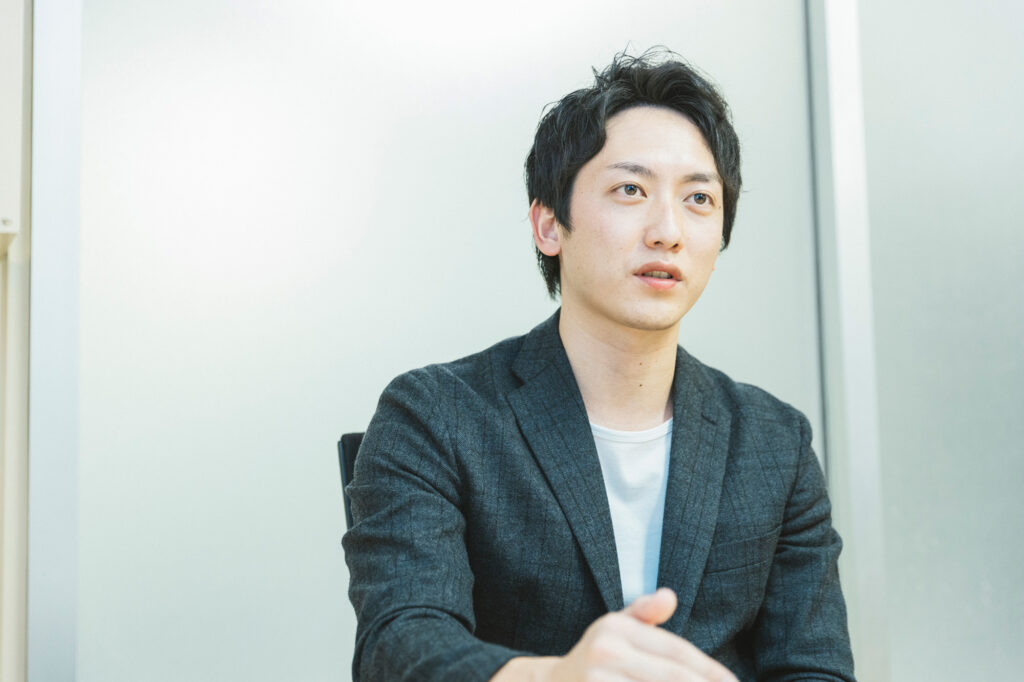 Aiming to become a 1 trillion-yen start-up
Please tell us about the kind of people you want to join your company.
Kokubo: We must continue taking on various challenges to realize our worldview. If you want to grow with our company in such an environment, we would be happy to have you join us. We invite people who desire to grow but feel frustrated by the restrictions placed on them by their current organization. If you have aspirations that remain unfulfilled due to current environment, or if you want to try and challenge yourself to the maximum, I think you will find it easy to thrive within our company.
For a company to achieve results as quickly as possible, it may be better to have someone who excels and is the type who leads people by saying, "I will do it", to come and get the fastest results. However, our company is now in a phase where we want to reach a faraway target, even if it takes a while. Therefore, we want to employ talented people with hidden passion who can bring about positive changes together with the other employees of our company rather than someone who has a short-term vision and is fast-paced.​
By the way, who would be a good fit for your company?
Kokubo: We are often told, "There are many people with a craftsman's spirit at Xbit". They are talented, love their job, and focus on what needs to be done before them rather than their peers' evaluation or outward appearance. We have many such employees, so I feel people with a craftsman's spirit will fit well in our company.
However, these may be my thoughts, so I will ask other colleagues what they think.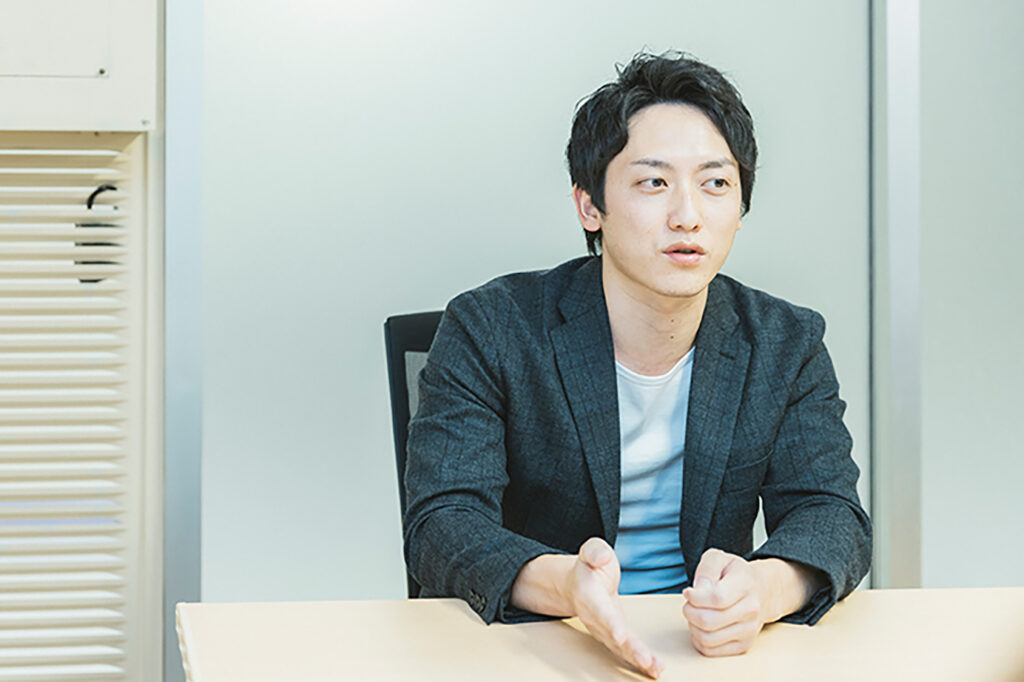 From this point, in addition to Kokubo, three people participated in the interview at short notice.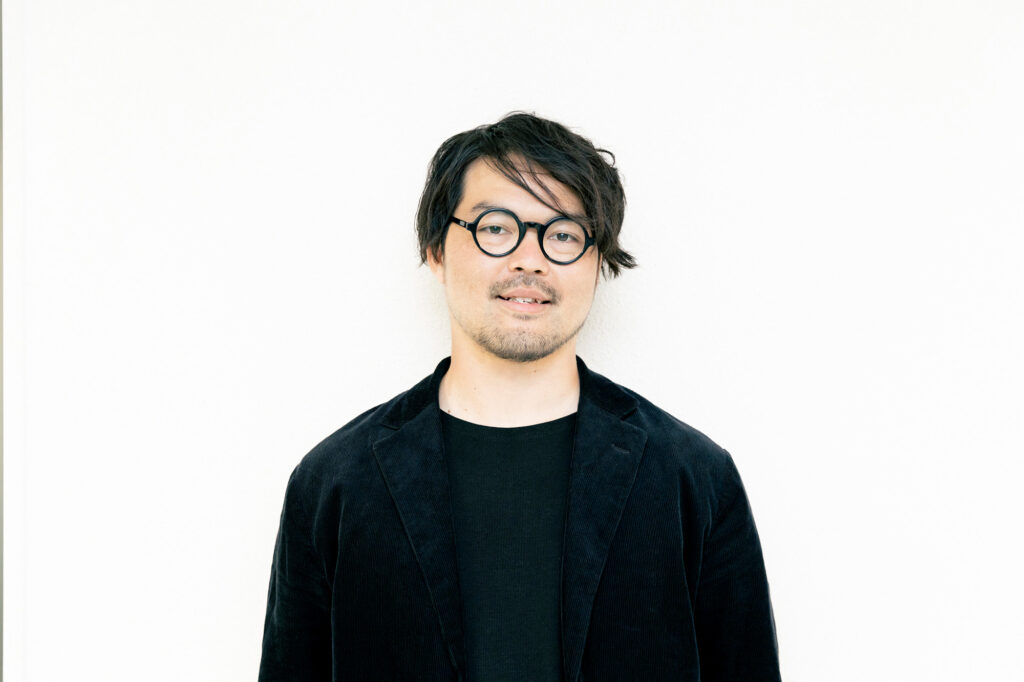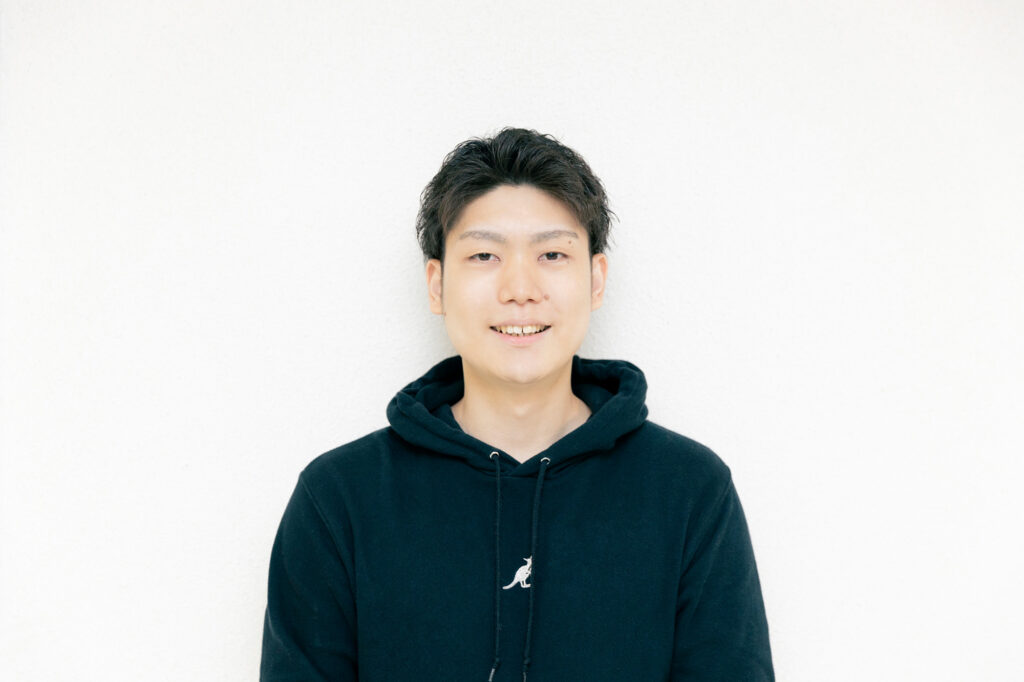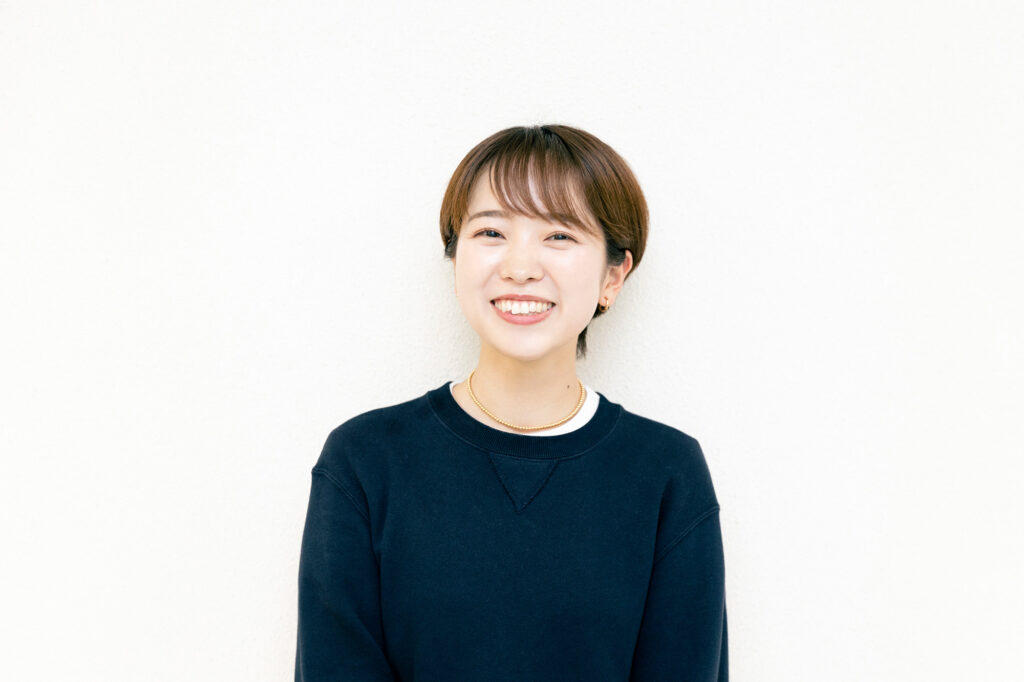 Once again, now you three are here from the field, what kind of people are working at your company? Can you tell us what you all feel?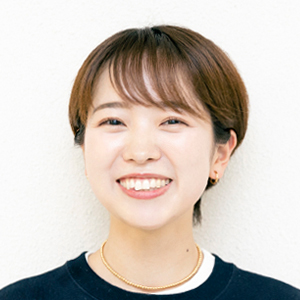 At Xbit, many people lend a helping hand to those who are facing issues or who are new to the company.
Meguro (Public Relations): I have only been with the company for about a month, but I thinkmany people at Xbit help each other while they are self-driven. If you can think and act independently before someone tells you what to do and move your work forward, you will be a good fit for Xbit.
I want to reassure prospective employees that many people are willing to lend a helping hand to those who are facing issues or are new to the company. For example, when I first joined the company, catching up with the discussions at internal meetings was challenging. However, a participating member took a short break and gave me a summary or explanation, saying, "This is what we are discussing now". It might not appear significant, but I was grateful for such consideration. I often see cases in the company where people help other colleagues with such considerations.
This incident is an episode unique to just after joining the company. Next, Sakae and Misato, please tell us who you think are "ideal candidates who fit in at Xbit".
Sakae (personnel manager): I have only been with the company for about half a year, but I think it's unique to our company that all colleagues think about things with a user-first approach, even without any specific instructions from the company. If you can think from the customer's perspective, you may be a good fit for our work.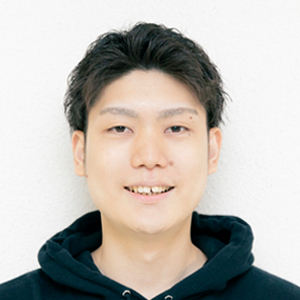 Our company is good because many "good people" can work comfortably with each other.
Misato(Designer): I have been with the company for 7-8 years, and like Kokubo, I think my answer would be "someone with a craftsman's spirit. I think many employees in our company are not passive about work because they are paid to do so, but rather work to achieve some goal. Also, in a company of 30 people, it would not be strange for some people to not get along with others, but this is not the case at this company. Many "good people" work comfortably together, so I always feel that this is a good company to work for.I think there are so many "good people" because Kokubo carefully scrutinizes each candidate during recruitment.
It may not be easy to convey in an article, but from what I have heard, I feel your company is where employees get along well. This interview is the first time that so many people from the field have participated in the interview.
Kokubo: "You guys get along well" is something people around us often say. We often hold futsal meetings with our company members and invite people from outside the company; they sometimes introduce their acquaintances to us through referral recruitment, saying, "This is an outstanding company".
Sakae(Personnel Manager): On the day we hold a futsal meeting, we sometimes receive a photo on the messaging tool of Kokubo shaking hands with an external person as proof that they agreed to a referral hiring (laughs).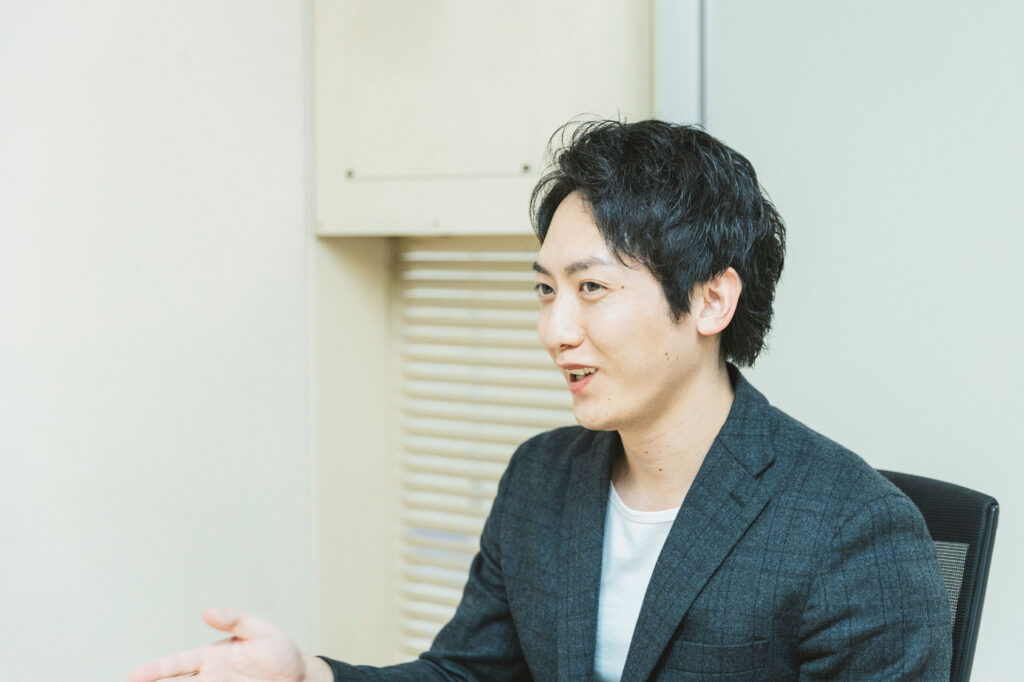 Could you give a message to start-ups in the pre-seed to seed stage?
Kokubo: Entrepreneurs in the pre-seed and seed stages receive many advice and opinions from those around them. At times, I think you may be bluntly told, "Why don't you change your business?" you can review your business according to their advice and opinions. However, if the comments are from someone unrelated to the business you are working on, I think you should believe in yourselves and continue your business without any changes.There must be something you can see because you are the involved party. You can see the next stage if you believe in that experience, knowledge, and intuition and move forward.
Finally, please give a message to our readers!
Kokubo: If you're reading this article, I am sure you are interested in start-ups. I think you are reading these articles because you are excited about start-ups, so why don't you seriously consider changing jobs to a start-up? What do you think, Sakae?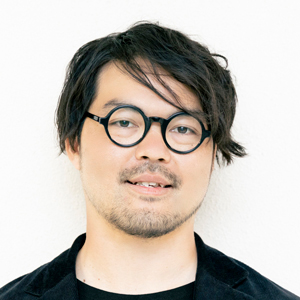 If you want to reach a "future you never imagined", you should choose a start-up.
Sakae (personnel manager)): To reach the "future you never imagined", you should choose a start-up. Because a start-up is an environment where many unexpected events occur, the probability of reaching a future you never envisioned is high. If you want to discover possibilities you were unaware of through uncertainty and ambiguity, it seems to me that it is worth jumping into a start-up. Conversely, if you want to steadily build up your career or go to the future you have imagined, it may be a stressful environment, so I recommend moving to a company that is established to some extent.
Kokubo: Listening to Sakae, I thought that "what I don't know" and "what I can't do" are fun aspects. I think the overwhelming number of uncertainties is unique to a start-up environment. In a start-up, the phases are constantly changing, and the direction we should be heading is also changing rapidly. Such an "uncertain future" may be unsettling but also fun.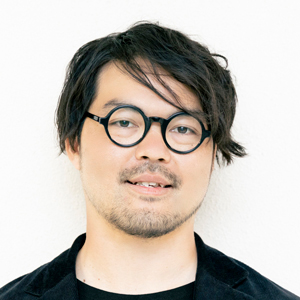 People who can find their way and move forward are suited for start-ups.
Sakae (personnel manager): Certainly, I am the type who enjoys not knowing. This year was my first overseeing year-end tax adjustment work, and I thought, "This is the kind of work process that makes me want to create software to make the year-end adjustment more efficient!". I was pretty happy to work with a labor and social security consultant under immense pressure not to make any mistakes. I felt great accomplishment when the year-end adjustments were completed. I think start-ups are best suited for people who can find their way of doing things, even when there are many uncertainties. If you can enjoy doing work, you have never done before while smiling and thinking, "I've had the chance to experience this in my life," I hope you will knock on the door of a start-up!