Established in 3 years and with a market capitalization of 10 billion yen, KabuK Style is a company with a super long-term vision crafted by its founder's story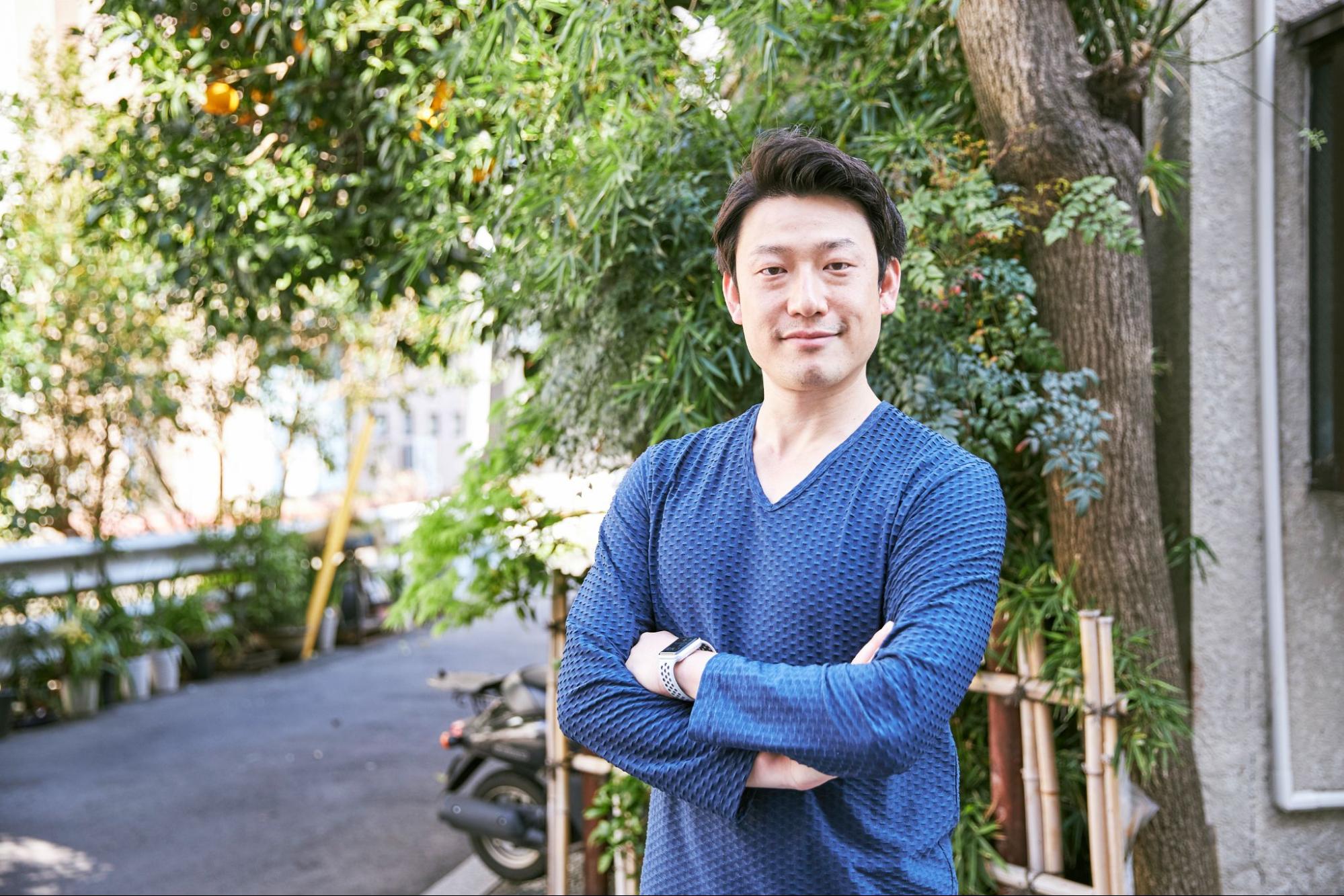 Due to the coronavirus pandemic, teleworking and working from home have become more commonplace, and a new lifestyle different from the traditional commuting style has begun. In this situation, KabuK Style offers a new style of travel.
The travel subscription service "HafH" that the company has been handling has been proposing a new lifestyle through travel since its service started in 2019. "Travel industry has a big impact on building social infrastructure," said Kenji Sunada, founder and representative director.
As of February 2022, we discussed the future world that the company is looking at, which has expanded its services to 1,040 bases in 36 countries worldwide, beyond the 47 prefectures nationwide.
A sense of scale cultivated through foreign finance and a sense of incongruity from childhood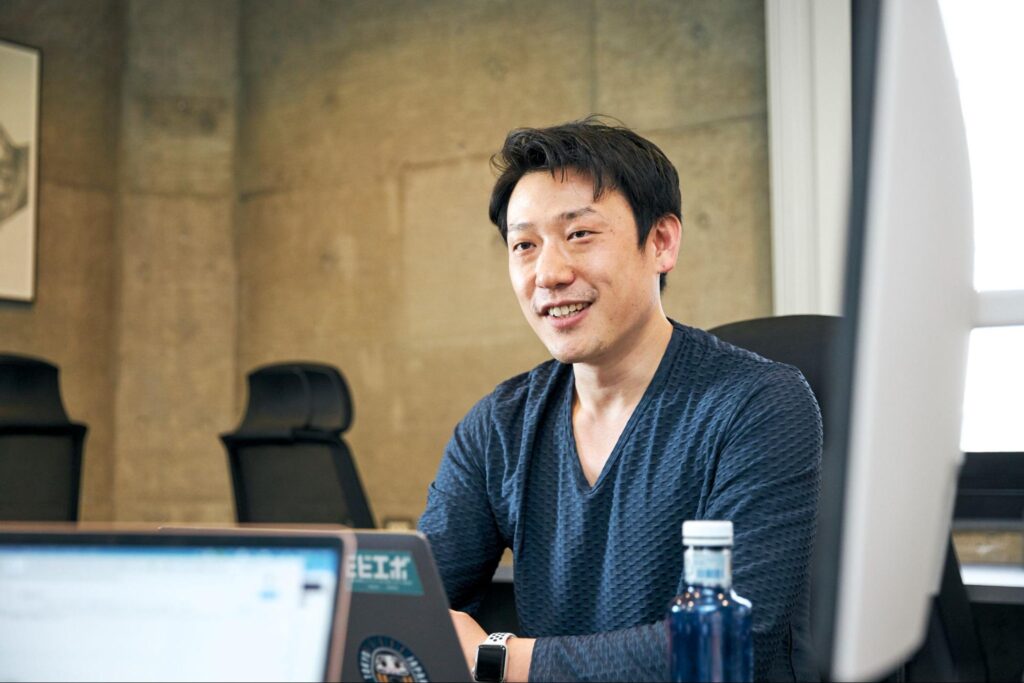 What is the KabuK Style's representative service, "HafH"?
"HafH" is a fixed-rate accommodation service that allows you to book accommodation anywhere in the world from 2,980 yen to 82,000 yen per month. Specifically, it provides a platform where you can choose accommodation according to your purpose from 813 domestic locations and 227 overseas locations, such as hotels, inns, and guest houses, and make a reservation using "HafH coins" acquired through the service. In addition, it is also working to "liberalize mobility" by partnering with transportation companies such as JR West Japan and JAL to make travel more accessible and convenient.
What is the background behind your founding of the company, and could you please also tell me about your career up to this point?
I have worked in the financial industry since I joined Nikko Cordial Securities (now SMBC Nikko Securities) as a new graduate and transferred to Deutsche Securities in 2011. I was strong in creating derivative securities (financial derivative securities) by valuing the possibility of stock price fluctuations. Stocks have been close to me since elementary school, and I have been checking their price movements. Among them, It felt strange to me that the stock price fluctuates in relation to demand and supply even though the essential value of a company does not suddenly change.
In addition to financial products, I also felt a sense of incongruity with the prices of hotels and plane tickets. It's because the price fluctuates greatly depending on the timing of purchase and whether it's a busy season or a slack season when used. If it is possible to utilize a system such as a subscription model to even out the individual travel demand, instead of the traditional system in which business operators predict travel demand and change prices, we can travel anytime without worrying about whether it is expensive or not in a world where prices are constant when we feel like traveling.
If that happens, I think we can create a smoother society than it is now. Moreover, in today's world, where values are diversifying, it is possible to realize uniformity of demand if we can accept diversity as it is. I came to think so, and I started to think about starting a business to change the current society. I was also experienced at the top of a syndicate in a financial institution, and I started my business at the age of 33, thinking that I had done all I could in finance.
I think there was a gap between foreign banks and startup managers, but is there anything your previous job experience has helped in any way?
Thankfully, people often tell me that "the market capitalization is 10 billion yen in 3 years, and it is amazing that sales are also increasing", but from my point of view, it has not reached the scale to realize what I want to do. However, I am not satisfied because of the delay caused by the coronavirus. I wonder if this scale-based thinking was cultivated by working in an investment bank.
Since I was working at an investment bank, I've been going to hear about startup CFO positions. Among them, the world of startups that earnestly move to earn 100 million yen is more fun than the world of making tens of billions of yen by moving trillions of yen with the enthusiasm of the representatives of startups. I came to think so. At the same time, I've come to think that the small size of Japanese startups may mean that players have never experienced a big world and have no image. Since I was at an investment bank, I was familiar with sales of several trillion yen, but I realized that it seems rare for such a person to become an entrepreneur, so I wanted to draw a big world as a Japanese startup and start a business. became. Through my experience at a foreign bank, I have acquired the skills as a CFO, and of course, I have acquired a mindset for money in general.
Why did you decide to start a business in the travel industry?
I think engaging in activities outside our everyday lives can help broaden our understanding of human diversity. When I was an employee, and my boss was from England and didn't speak Japanese much, I was not used to working in English and couldn't communicate properly, so I used to say "I'm sorry" a lot. But, when I participated in an English management training, I saw people who did not have English as their native language expressing their opinions in broken English. I realized that conversations could be communicated from something other than words. This made me think that if I had something to say, I should say it confidently, and my fear of speaking English and going abroad suddenly decreased. Getting to know different communities and accepting diversity can be a great pleasure to travel and help expand our diversity.
Generally, excluding cases where there is payment for an inheritance, etc. A large percentage of the money used by an individual in a year is spent on housing-related expenses such as rent and repayment of housing loans, including utilities and food expenses. There are too many players in the field of food expenses to create innovations that significantly impact society. Next to these two, the most significant expenditure is on leisure activities such as traveling. Travel is one of the largest markets; if its continuity will increase, it affects the housing market in some ways. Therefore, we have chosen to start a business in the travel industry because of its significant impact on individuals
What is the background of how HafH was born?
I announced my concept on the crowdfunding platform "Makuake" and received much support and collected more than 10 million yen in funds. However, at this point, it was still just a plan, and I had a lot of work to do from here.
I had decided to be a platformer, so I had to get it done. Specifically, if you do it in Japan, it will not work unless you can use the HafH service in 47 prefectures. But at the time of the conception in 2018, there were no members either. During that, thanks to members who had quit their career bureaucrat jobs and went around to local governments to develop local hotels and to the older members who dedicated themselves to developing guest houses, at the time of the service's release, we were able to establish collaborations with 50 businesses. I can only express my gratitude to the founding members who stuck with this inexperienced entrepreneur with only enthusiasm.
Have you faced any difficulties since founding the company?
It has been a difficult time, so that's a tough question. Before the service launch, I hardly remember sleeping in a bed for about half a year, so it must have been quite challenging physically. At the time, I remember doing things such as getting funding, forming alliances with partners, acquiring a Malaysian travel-related company, and preparing and recruiting for our facilities in Nagasaki and Fukuoka. Still, I don't remember how we got through it all. With the founding members sparing no time to sleep, we made it through together.
The coronavirus pandemic is still ongoing, but 2020 was tough. Having seen the international economy suddenly cool down during the investment banking era due to SARS and terrorist attacks, I felt a sense of crisis, thinking, "If I make the wrong decision in this situation, the company will be over". Our company is fully remote, but we have a biannual offline all-company meeting called a boot camp. I remember feeling the arrival of the coronavirus pandemic close at hand when we were doing the boot camp in Malaysia in January 2020.
I was working on multiple overseas projects, but to protect the company, I apologized to my partner and stopped almost all of them. KabuK Style might not have existed anymore if we had not been able to calmly cut our losses by abandoning the investment up to that point.
Allowing and accepting diverse values as they are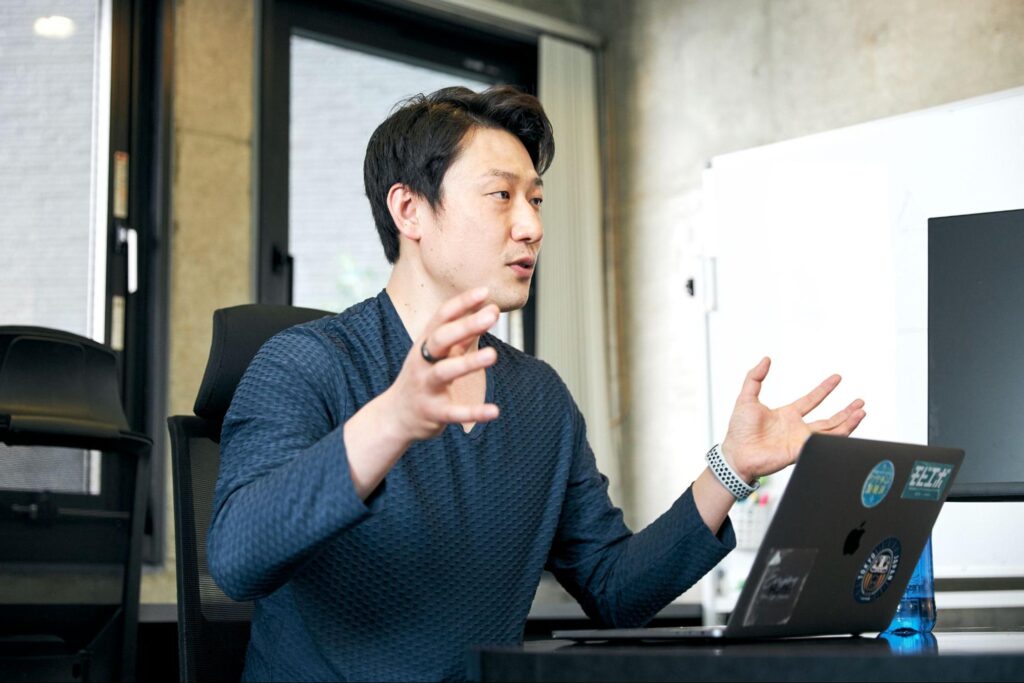 Do you see a future that would keep supply and demand constant?
The number of members in the fixed-rate system of HafH has grown, and it has been accepted, and the future of being able to keep the supply and demand constant with the "Air Subscription Service" conducted with JAL has been made clear. Experimentally, a product that was a set of three round-trip air tickets and three nights' stay was sold, and 8 out of 10 buyers bought the product without deciding when and where to go. As a result, the destinations of travel diversified.
For example, when everyone thinks, "Let's go to Kyoto in the spring," the demand for hotels in Kyoto increases in the spring. But what happens to the hotels in Kyoto in other seasons? If there is diversity, there will be demand from people who go to Kyoto in spring and people who go to other regions, and there will be no need to overly lower or raise prices according to the season. I think this benefit is not only for individual consumers but also for businesses. I believe that society can be changed by changing the way of selling.
I want to ask about the hiring of KabuK Style employees, the MVV (Mission Vision Value), and the corporate culture that attracts them.
Although it is a startup, hiring is going well, and I think the turnover rate is relatively low. A variety of occupations who sympathized with our mission of "creating a social infrastructure that allows diverse values to remain diverse" gathered. Calling employees "Crew" may also create a unique culture. We hope our "Crew" will work together to move our big ship toward our mission.
I started out wanting to make the world a better place at a different level, driven by an irresistible urge to make a more significant impact on the world at a different dimension. I want to create a service that can eliminate psychological barriers, so nothing has changed in terms of the axis from the beginning, including having a global outlook. As a startup headquartered in Japan aiming for a global reach, we have meetings in English and make documents in both Japanese and English. The engineering team is also in English. Everyone lives in different places, and we also have foreign staff working overseas. We promote multi-work (working on multiple jobs equal to one's main job), and no one says, "KabuK Style is all of me", and even executives are hired for one-year contracts.
MVV has not changed from the beginning, and based on that, we have published a letter summarizing the contents that we have communicated with stakeholders so far, so if you are interested in our company, please take a look.
I think the startup MVV reflects the founder's unique values, but what are you thinking about when managing the business?
I am building a business by wondering what will happen to humankind and what I can leave behind in the future 100 or 1,000 years from now. Perhaps because I was once satisfied with my desire for career advancement and money when I was a company employee, I have no superficial desire after starting a business. I think I have a strong desire to pursue essential questions anyway.
We are also aware of "evolution" and "progress". For example, in the past world, as history has proven, the number of people who settled down increased when jobs were made available. Productivity increased as the population increased, continuing economic progress. However, in the present world, productivity has also increased, and some people complete their jobs online, so there may no longer be a need to settle down somewhere. If such people begin to live in a future where they can work with the people or places they want and when they want, that is evolution. I sometimes think that a society where people are born to challenge diversity encourages people to evolve. However, I am not sure whether I can see it with my own eyes, even if it is said to be the 100-year life era. I think that when I'm gone in the future, history will prove it.
The word "diversity" is often used, including missions. Do you think that management also needs diversity?
In order to avoid the disadvantage of the slow decision-making, we must consider how much diversity to incorporate. However, I have experienced during the past 3 years that the saying "haste makes waste" also applies to management. We have implemented an organization with diverse members by appointing a "crew representative" to the Board of Directors and recruiting more women and LGBTQ members than men, as stated in our Articles of Incorporation. Looking back, I think many of the third and fourth paths we found with the diverse crew were correct. Knowing the pros and cons, we will continue to challenge diversity in the future. Our services, HafH, created with the crew, and the fact that people have said that their lifestyle and life have changed through HafH, as well as proposing solutions to the supply side issues, all stand on our company that values diversity.
What do investors see and appreciate in financing?
KabuK Style is not only a travel market but is also recognized for its ability to create a position as a leader in the market that encourages lifestyle changes, such as dominating the housing market. All the value of startups is in how much cash flow can be generated in the future world, that is, how much future income businesses can generate. In particular, CVCs expect us to create new demand through partnerships.
Despite that, there is still a dilemma in securing long-term funds and bridging the valuation gap with corporate value. We believe in becoming leaders in this market and are building our business. However, the evaluation in terms of corporate value is still low, so we need to focus on our business and deliver results to bridge the gap.
Do you have any plans to expand globally? Please let me know if there is anything you have prepared.
From the beginning, we have planned to expand globally, such as establishing a subsidiary in Malaysia. In the future, we envision deploying HafH as a platform for local people to use local services. Therefore, we plan to open branches in each country to facilitate alliances with local partner companies. We have also been in regular contact with overseas investors for about two years.
Do not give up and face the essence of creating innovation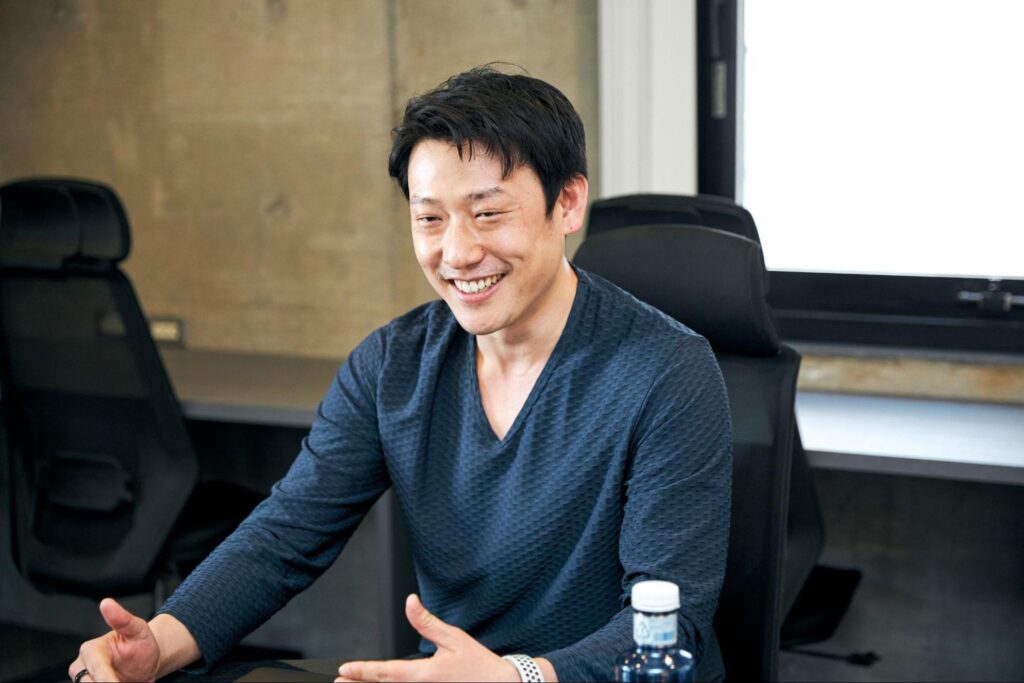 What kind of person were you when you were a student?
During college, I was devoted to activities in the dance club, working part-time as a bartender at a hotel bar, establishing a company myself, and engaging in various activities. I had the same part-time job as my co-founder, Ohsera, when I was in college, but the role was different. As a waiter, Ohsera got along with customers and took orders for drinks while I quietly made drinks adding some ingenuity to the orders (laughs). I feel like I've had a complementary relationship with him since then. Even when I became a member of society, I was in contact with him, and when I decided to start a business, his face immediately came to my mind among my friends and acquaintances. I had no experience promoting products, so I asked him to help me.
What are the benefits of starting a business together? Would you recommend it to junior startups?
​I recommend co-founding for those who will start a business from now on, but it may be difficult without a long-term relationship. We have known each other since our student days and have known each other's personalities and career paths since starting work. There were advantages, such as having someone you can talk to within the company, and it was difficult for the bias to be born because our connections did not overlap when we increased our partners. Still, we could enjoy it early because the trust relationship had already been established.
Could you give a message to startups in the Pre-Seed to Seed stage?
First of all, never give up. If you stay positive, even if you make a mistake, you can take it as "I'm glad I knew I couldn't do it" and move forward again. I make and execute routines so that I won't be disappointed. For example, when I wake up in the morning, I meditate in the mist sauna. Especially during tough times of continuous change, I am saved by the daily routine I set for myself. As a business person, you need to take the initiative to pull everyone along, no matter how difficult it may be for yourself, and still smile.
I also think it is necessary to find an object to ignite your passion and have a task you want to take seriously. In a diversifying society, it is becoming more challenging to deliver services to many people with just one idea and create a large business as before. Creating a business you can face, and enthusiasm cannot be measured by numbers, but it will be reflected in the results, so investors are also looking at it. Nothing will happen no matter how often you pivot your business in an area without passion. Please do your best in an area where you can have passion without giving up.
Lastly, please share with us your enthusiasm for the future!
I want to create a society where people can do what they like, with whom they like, whenever they like, and where everyone can choose their lifestyle more freely. It is a society where people take action to do something for others and accept diversity as it is. I believe that creating industries, rather than just creating products that make life a little easier, is the mission of a startup. Since popular things will eventually become obsolete, we will keep challenging ourselves to innovate something that has a fundamental meaning. We will continue to challenge while advancing the company as a ship.
Thank you!