Having attracted much attention after establishing its first fund with a size of 10 billion yen, what is the world KUSABI aiming for with entrepreneurs?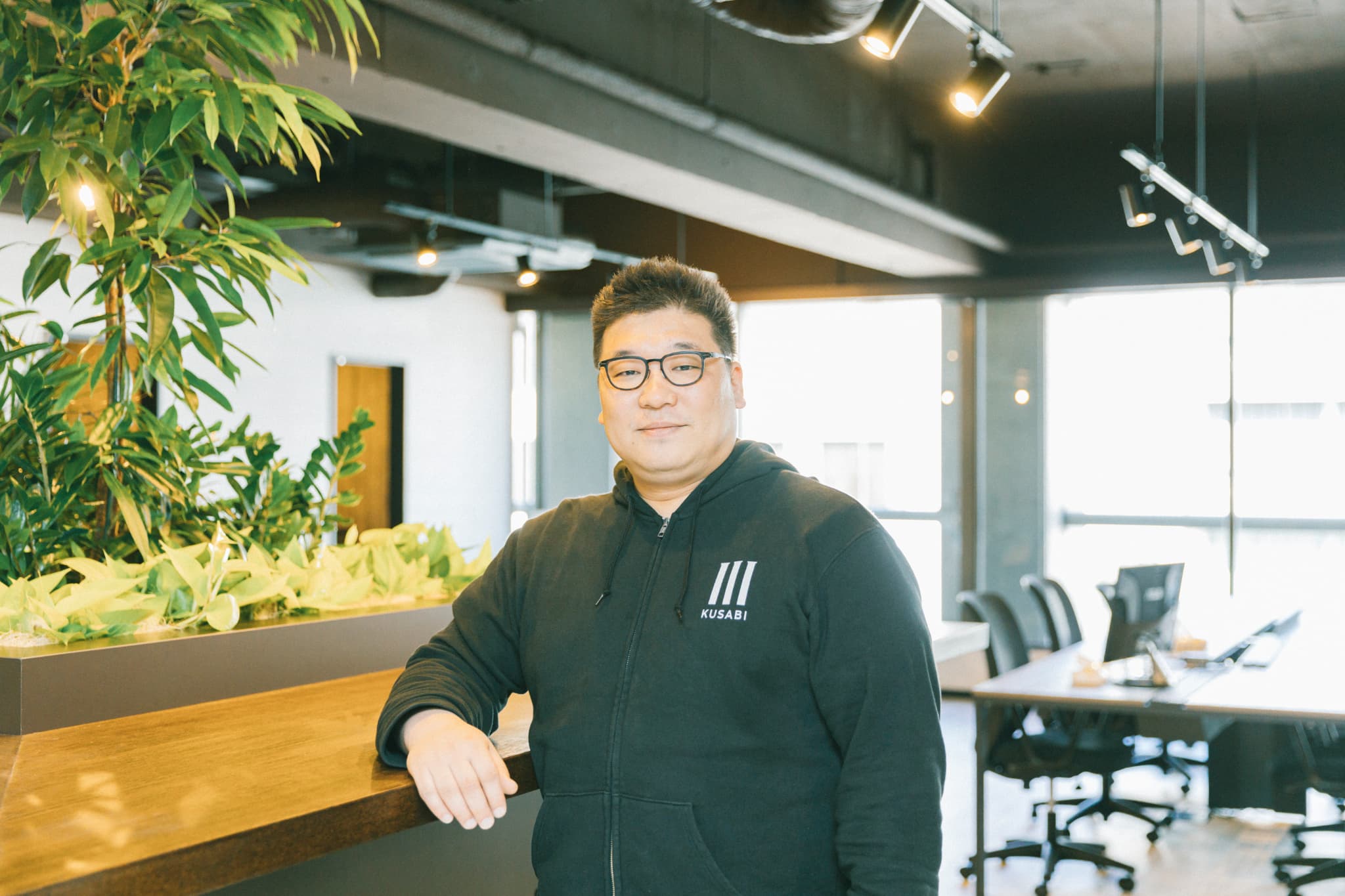 "Our vision is to improve national power by creating companies worth 1 trillion yen"
​Mr. Kenko Nagai, a capitalist and investor in early-stage entrepreneurs.
We sat down with Mr. Kenko Nagai, who manages the 10 billion yen fund "KUSABI No. 1 Investment Limited Partnership (hereinafter, KUSABI)", which is attracting attention for its size even though it is just the first fund.
Three highly experienced partners launched KUSABI
Please give us an overview of the KUSABI No. 1 Fund.
Mr. Nagai:KUSABI is a net investment fund with a total value of 10 billion yen. It took us about two years to raise funds, and we collected 10 billion yen (a total of 10.6 billion yen at the final close) just at the end of December 2022.
We invest in companies as lead investor and provide them with hands-on (*) support.​
We have invested in 21 companies; 70% are seed and early-phase startups.
#Hands-on support
A style of support which involves investing in a startup and actively intervening in its management, and contributing to business growth. Fund investors may also participate as outside directors.
Tell us specifically about the kind of entrepreneurs you like to invest in.
Mr. Nagai: KUSABI has three partners, so we have slightly different approaches, but the common denominator is that we look for entrepreneurs who are smart, flexible, and determined. About 80 to 90% of the companies we invest in are IT, but we invest in startups that we consider good, so we do not narrow down by industry.
KUSABI brings together three partners who have accumulated experience in different VCs. What inspired you to start your own business?
Mr. Nagai: In simple words, we are three people with a strong desire to revive Japanese industries. We were initially on friendly terms as capitalists. Although Yoshida and Watanabe are younger than me, they are my seniors as capitalists, and they gave me plenty of advice when I jumped into the VC industry and had no idea what to expect.
When we three were discussing the future of the Japanese economy, the first conclusion was that rather than implementing comprehensive economic policies, producing 10 entrepreneurs like Mr. Son and Mr. Yanai would contribute more to economic development. When we thought about creating trillion-yen startups, there were many restrictions and limitations in existing VC firms, so the three of us independently created a fund. That's the gist of it.
Mr. Nagai, how have your past experiences led to your current work at KUSABI?
Mr. Nagai: Basically, everything is connected. My previous job at Nissay Capital allowed me to invest from my first year as a capitalist. About 10 people managed the 80 billion yen fund. While I have faced various failures, there is great value in sharing my pseudo-experience, so to speak, in startup failures with entrepreneurs.
And from a common point of view of us three partners, we have been involved in significant funds of 50 billion yen or more and have experience with Series A and further investments. We have experience in mid and late-phase investments, which have a different axis of investment decisions than the seed phase. We have supported dozens of companies with billions of yen each and know both successes and failures. Only some capitalists with such experience are willing to take on the challenge of seed phase investment. This is an area where we, the three partners, can offer our services because of our accumulated experience over the past 10 years.
What is the aim of the 10 billion yen fund that has attracted so much attention?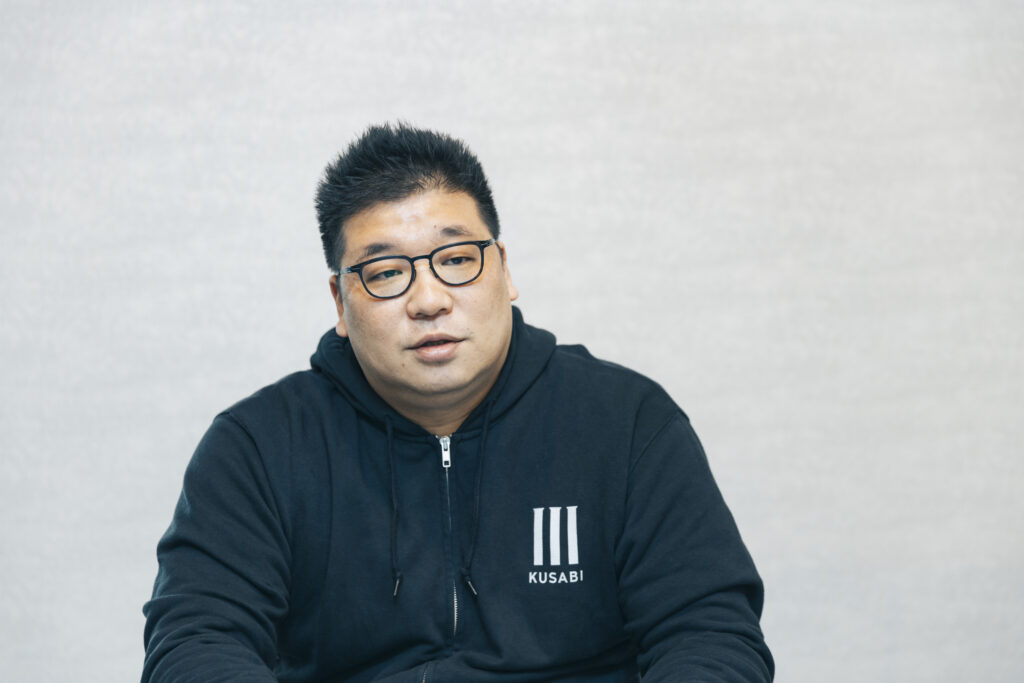 Why did you decide to establish a 10 billion yen fund from the KUSABI No.1 fund?
Mr. Nagai: As a premise, keeping in mind that we will need to make additional investments in the middle phase while focusing on the seed phase investment, we need to invest at least 500 million yen in each company as the lead investor. Therefore, a 10 billion yen fund is the minimum requirement if we expect to invest in about 20 companies.​
When you hear 10 billion yen, it sounds like quite a significant number, but if you calculate backward from the big future you envision, it's the minimum scale. So, what difficulties did you face in raising the 10 billion yen?
Mr. Nagai: From the perspective of the investment system, we can only solicit 50 or fewer investors. From a governance perspective, we also started collecting funds from the minimum number of people. However, the No.1 fund KUSABI still needed to be established and had no track record as KUSABI, so raising the first 2 to 2.5 billion yen was the most challenging part. It's not like there was a significant catalyst for raising the 10 billion yen, but we were able to raise funds due to ongoing discussions with various people.
What are the thoughts behind KUSABI's mission of "laying the groundwork and becoming a cornerstone for the evolution of the VC industry"?
Mr. Nagai:Our mission is to create 10 companies worth 1 trillion yen. To that end, we hope to create a 100 billion yen fund soon. It is common practice to triple the size of a fund each time a new fund is established. Our No.1 fund totaled 10 billion yen, so the next will have a total value of 30 billion yen. And if we want to step up to 100 billion yen after that, we will have to establish two more funds. The redemption period of the fund is 10 years, and the three partners are just around 40 years old now, so we want to go as fast as possible. We are accelerating toward our goal of a 100 billion yen fund.
So your goal is a 100 billion yen fund!
Mr. Nagai: Yes. Silicon Valley's top VC fund amount is 100 billion yen. History shows that the most significant fund is around 100 to 300 billion yen. Assuming that a company can only become a trillion-yen company by investing about 10 billion yen in one company, we aim to establish a 100 billion yen fund in 10 years.
KUSABI α Participant Interviews
Mr. Yuichi Kurosaki, CEO of WAND, inc.
URL: https://thewand.jp/
As a 0-generation student, what did you find most beneficial about participating in the KUSABI α program?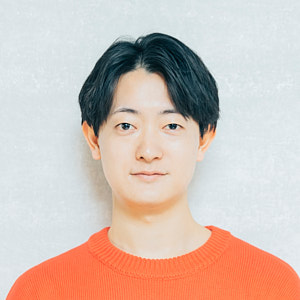 The program's most helpful aspect was that I learned how to launch a business through mentoring by a capitalist. Through weekly mentoring, I quickly learned the inputs and outputs necessary for starting a business from zero.
From your point of view, what kind of startups would you recommend KUSABI's program to?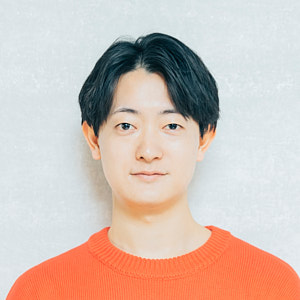 KUSABI's program requires participants to create a business that will scale up significantly over the medium to long term, with a favorable view for pivots. I would recommend it for entrepreneurs most interested in and passionate about "creating a great company" through flexible and repeated testing of hypotheses.
Thank you!
Mr. Shengbo Xu, President and CEO of Xincere, Inc.
As a 0-generation student, what did you find most beneficial about participating in the KUSABI α program?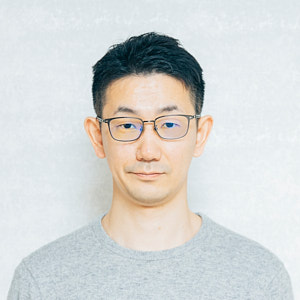 I started as a software engineer and needed to learn more about business. How do you analyze the market? How do you come up with the desired product? Through the weekly mentoring with Mr. Nagai, I learned essential perspectives for business development.
From your point of view, what kind of startups would you recommend KUSABI's program to?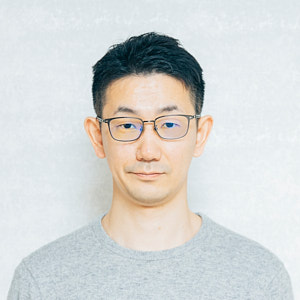 I think many people who are setting up their businesses believe blindly, "This will work!" I recommend this program for those serious about growing their business by accepting feedback on such areas and growing flexibly.
Thank you!
Mr. Masaya Yamada, CEO of CHEMICALBASE Co., Ltd.
URL: https://chemical-base.com/corporate
As a 0-generation student, what did you find most beneficial about participating in the KUSABI α program?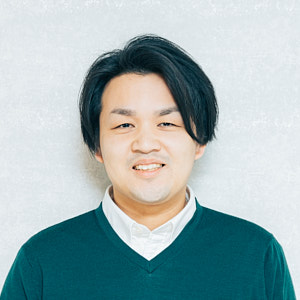 It's been about three years since I started my business, and the most significant benefit was that I could break away from my management style. Specifically, I could raise the hiring standards for employees and improve the resolution of the BizDev strategy.
From your point of view, what kind of startups would you recommend KUSABI's program to?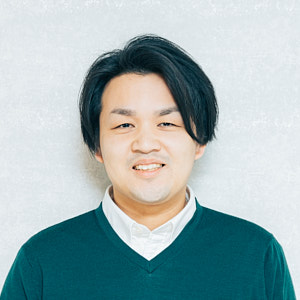 The best match for this program would be startups that can flexibly respond to feedback from capitalists and update their business operations accordingly.
Thank you!
If you are an entrepreneur, aim for a home run!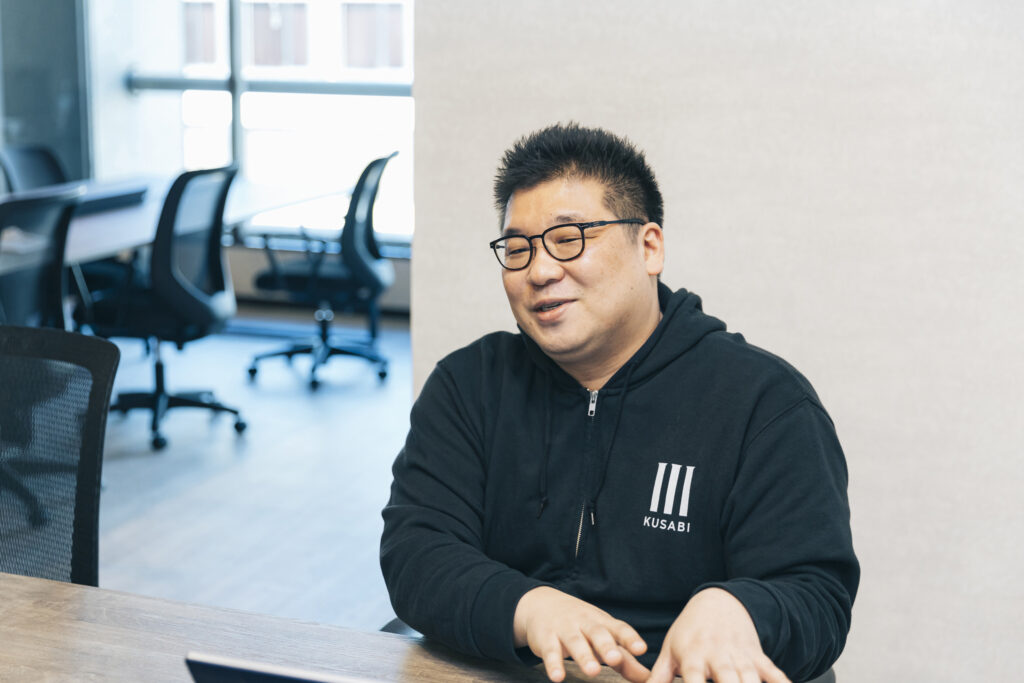 What is your honest impression of the current startup ecosystem?
Mr. Nagai: On a positive note, I feel that the word "startup" has become more widely accepted than it was 10 years ago. There have been dramas made dealing with startups, and we now live in a world where people from various backgrounds are becoming entrepreneurs. This is a change for the better.
Whether a new industry has been born as a result or whether a second TOYOTA or HONDA has been created is still way off. It will be challenging to achieve this by simply continuing the existing efforts in the startup ecosystem. It is important to create new products and pass them on to the next generation, and KUSABI's role is to produce such entrepreneurs.​
Finally, please give a message to all entrepreneurs!
Mr. Nagai: My message is simple— If you are an entrepreneur, I want you to aim for a home run. Regarding business scale, etc., I want you to dream big. While I think it is important that you start a business that focuses on "corporate philosophy" and "organizational culture" that are appropriate for today's society, it is sometimes difficult to understand "how specifically you are changing the world", and it is difficult to sustain such a business. However, Icreating a new company with a corporate value of 1 trillion yen will at least bring about some change in the world. And if many people love the service offered, it is possible to grow the company to a large scale.
For businesses that start from zero in particular, such as those that participate in accelerator programs for the seed phase, I would like you to set a big vision and goals from the beginning. We at KUSABI α are also looking for such entrepreneurs!
Thank you!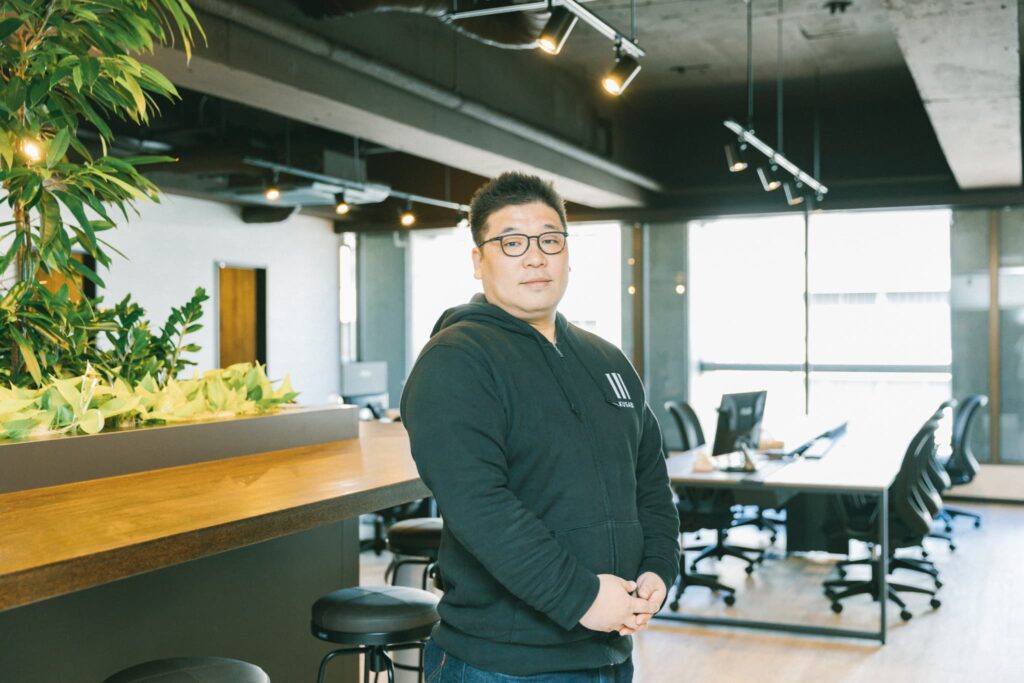 Editor's comments
Through this interview, I felt Mr. Nagai's intense enthusiasm for creating startups that will become world-class companies worth 1 trillion yen.
Japan's startup ecosystem has changed significantly over the past few years, with the birth of many startups and VCs.
I'm looking forward to seeing startups that bring about significant changes to the world emerge from KUSABI's 10 billion yen fund.