"Telephone calls" are the key to improving productivity in Japan. We interviewed Mr. Ryoga Okunishi of IVRy, a company that is taking on the challenge of DX in telephone operations with SaaS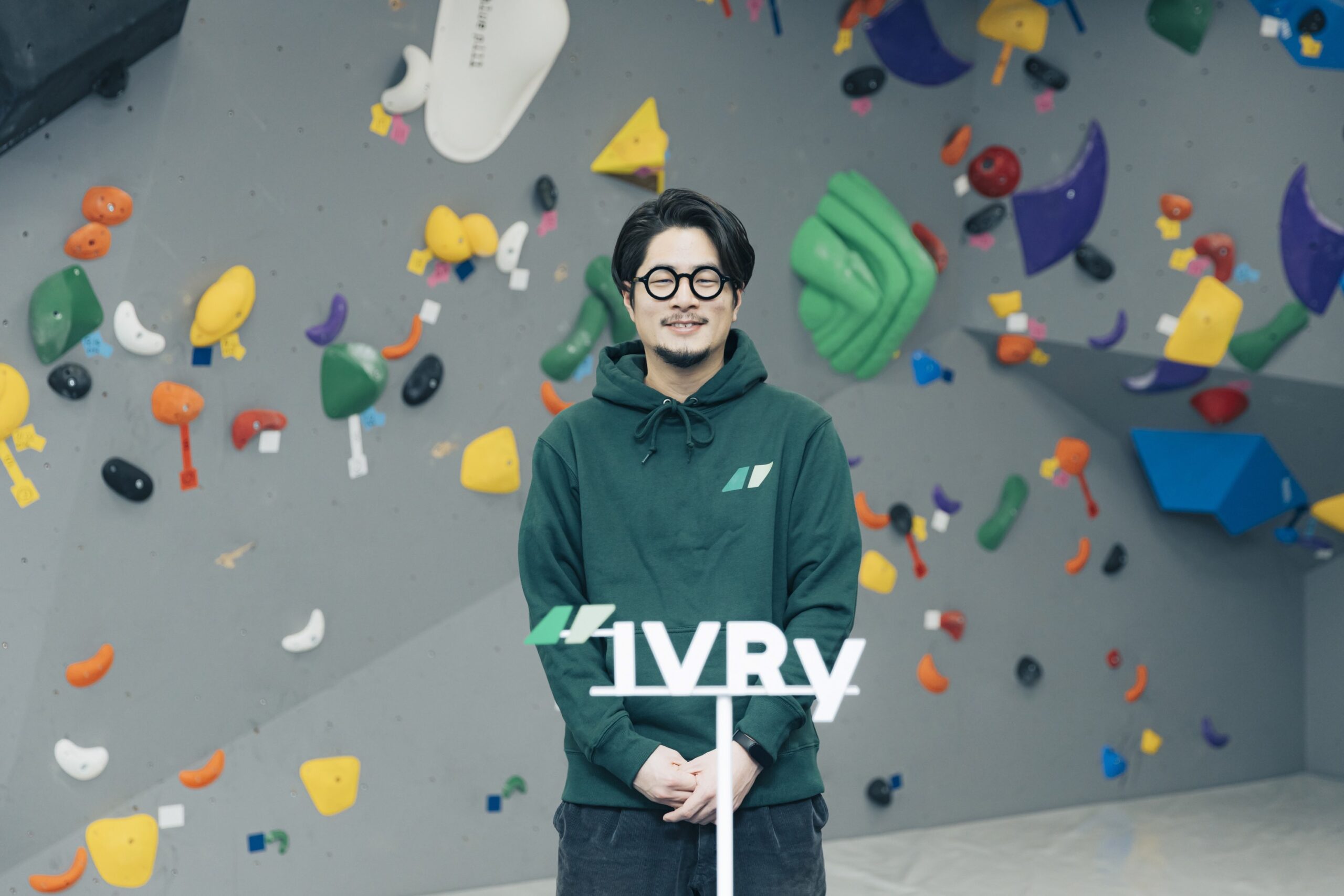 Although many companies find it cumbersome, telephone operations have remained analog for a long time. It has been difficult for all but large corporations with surplus funds to improve their operational efficiency. However, IVRy Inc. has created a service allowing companies to implement phone DX with automatic call processing SaaS easily.
We interviewed Mr. Ryoga Okunishi, the CEO of IVRy Inc. We asked him about the idea behind the service, the founding story of IVRy, the secret of business verification, and any anecdotes about fundraising.
IVRy, an automatic call processing SaaS born out of phone call experiences after starting a business
First, please tell us about IVRy.
Our company develops and operates an automatic call processing SaaS called IVRy, mainly targeting SMEs and small businesses. Specific functions include automatic answering and call forwarding, which can be set to branch points according to the caller's needs, automatic transcription of the contents of a call, etc., and are designed to automate telephone services to the possible extent.
Telephone operations are complicated for both large corporations and SMEs. We offer our system at a low price by sticking to an intuitive UI that anyone can use and lowering the onboarding cost while taking advantage of the benefits of cloud-based SaaS, allowing us to provide our service to even more companies. The cheapest plan is available for 3,000 yen per month.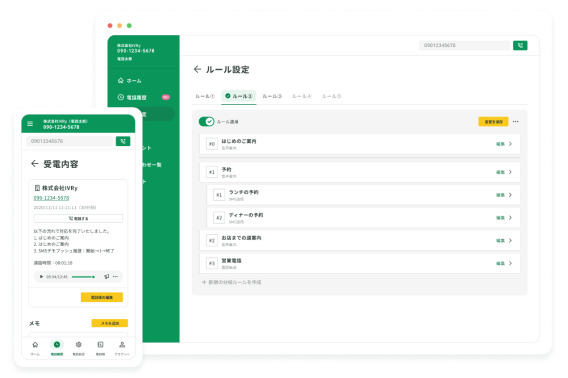 Could you tell us a little more about the UI features?
We are applying to patent the UI designed with 2 key points in mind.
The first is a high degree of customizability. To realize our desire to "contribute to DX of telephone calls for many companies", we needed to aim for a UI that is easy to use for companies in any industry. To this end, we have devised ways to set the branching rules for answering calls with as much flexibility as possible.
The second is focusing on the UI of the management screen so that even customers who are not very IT literate can use it intuitively. We referred to the guidelines of Apple, which are designed to be easy for anyone to understand to achieve ease of reading text and performing the operations.
What inspired the idea of an automatic answering SaaS for telephone calls?
The most significant impetus was the tedious phone calls and associated failures I experienced after starting my business.​
When I started the company, I set my cellphone number as the company phone number and started getting many sales calls. I was too lazy to deal with them and ignored all the calls that came in, and because of that, I failed to get approval for a bank loan. I ended up ignoring phone calls from the bank required to verify my identity.
It was when I first realized the importance and complexity of corporate phone support services. Almost 70 to 80% of calls companies receive can be ignored, but some are very important. If this is the case, I feel it would be better if companies could control how they receive calls more efficiently.
After researching the market, I found that most SMEs and small businesses face problems with telephone operations. That's why I decided to create a call-processing SaaS.
I became interested in starting a business after watching the movie The Social Network
When did you first think about starting a business?
I think it was either in my fourth year of university or my first year of graduate school. Watching the movie The Social Network opened my eyes to the option of starting my own business.
The movie depicts the story of the founding of Facebook, which was growing in popularity in Japan at the time. But to me, it seemed more like a "success story" than just the story of founding a company where students used their outstanding technology to create something useful for the world and how it evolved.
After watching the movie, I felt I could do something similar, having studied information engineering and facing "manufacturing." So, I became aware that I might start a business someday.
You majored in information engineering at university, right?
That's right. I majored in information engineering because it was a field where I could use my mathematics skills and not have to do detailed work. While that's not a praiseworthy reason, I did devote myself to my studies and research activities after joining a laboratory as a fourth-year university student.
Especially after I enrolled in graduate school, I used to stay up all night drinking energy drinks, writing programs for 30 to 35 hours and sleeping for 12 hours. After about 3 months of living like that, my body started smelling like an energy drink... (laughs).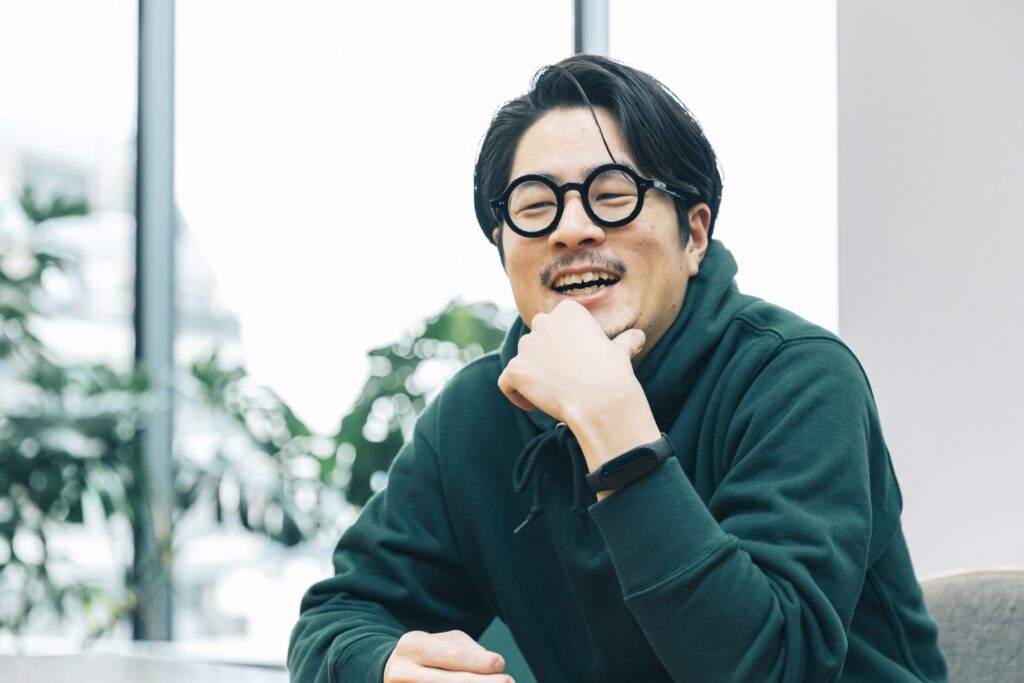 When you were a student, did you take any steps toward entrepreneurship?
When I was in my first year of graduate school, I completed the research for my master's thesis early, so I worked with some friends on developing a smartphone application, which was popular at the time. We created an app that optimizes sightseeing routes.
We were proud that we had created a good product, and people around us considered it a good service, so we submitted the app to a business contest. However, what we noticed at the contest was that we were lacking in monetization and marketing design. No matter how many services you create that may be useful to the world, if you can't design all the processes that follow, not many people will use those services. The business contest taught me important things that would lead to my future career path.
After my experience in this contest, I decided to get a job before starting a business to learn about handling a business properly.
No matter how much you think about it when you fail, you fail. That's what I learned from Recruit's new business
Where did you get a job after graduating from graduate school?
As a new graduate, I joined Recruit Holdings Co., Ltd. (now Recruit Co., Ltd.). I had job offers from 2 to 3 companies that had invited me to intern, but I chose Recruit because of its long history and accumulated know-how in business development.
By the time you joined Recruit, did you clearly intend to start your own business?
I did. At that time, I was thinking about starting my own business after training for about three years at Recruit. I remember telling them this frankly at the interview, "I want to be able to start a new business in 3 years. I will generate enough profit to justify my salary, so please let me join your company."
The interviewer at that time (currently a director at Recruit) told me, "I said that I would quit the company in 5 years, but before I knew it, I had been here for 23 years." He said he chose to remain at Recruit because it was interesting to work in an environment where he could take on challenges and failures on a larger scale while minimizing his risks.
When I heard this, I could not help but wonder at such a way of thinking. The fact that it was possible to go down that path and that it was an interesting company with many people who enjoyed taking on challenges on a large scale were the deciding factors in my decision to join Recruit.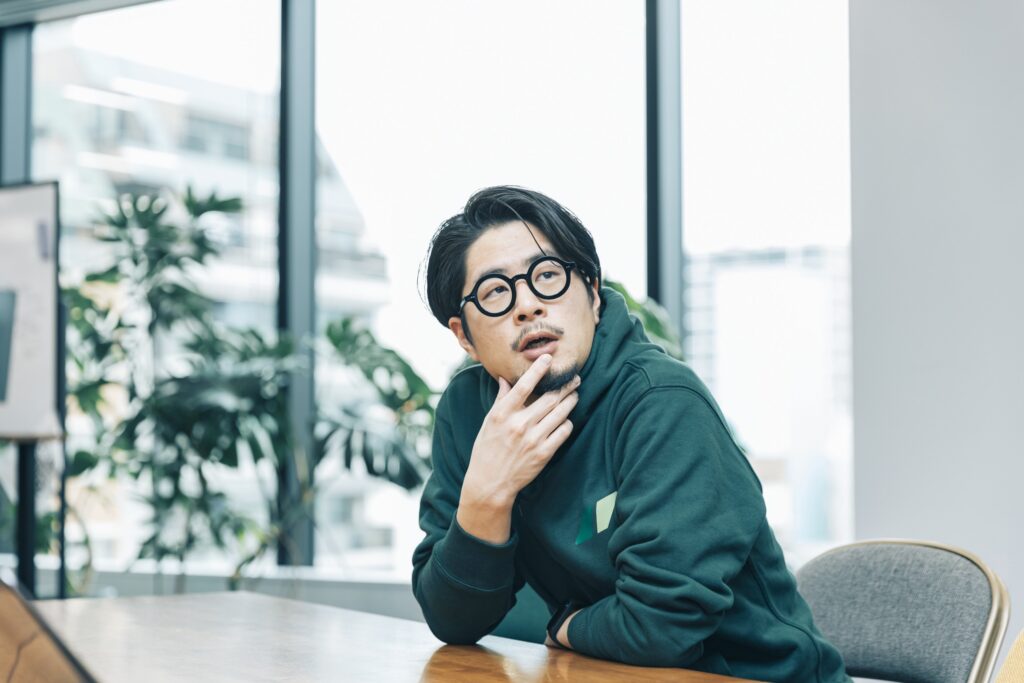 What kind of work were you responsible for at Recruit?
I was involved in a new insurance-related business in its second year of operation, but the business had not yet been fully established. I was in charge of UI/UX, but since only about 30 people were handling the new business, I was also a product manager from my second year after graduating, and I could see the work of the sales and marketing staff up close. I attended meetings that were not directly related to my work and was actively learning about starting a business.
Were you able to use what you learned at Recruit after starting your business?
Since I learned as much as I would have from the failures in starting my own business, my experience at Recruit proved to be very useful.
I was involved in 4 new businesses, three of which failed, and finally succeeded in the fourth one, which I could grow to a certain scale. Failing in 3 businesses taught me that no matter how hard you try when you fail, you fail. I think it was a very valuable experience.
Also, the skills I acquired at Recruit have been helpful. I have been able to make use of a wide range of knowledge, expertise, and skills in handling my own business after becoming an entrepreneur, such as what kind of UI/UX will impress people, marketing channel strategies acquired through various verifications, and how to draw up strategies for business growth.
On the other hand, the company's finance, human resources, and organizational development had to start from scratch. Concerning communication with customers, I abandoned what I learned at Recruit and explored how IVRy should approach it. Since we don't have the reputation of a large company, few customers were willing to listen to our story. For the first six months to a year, I think it was a process of trial and error to figure out how to get people interested and listen to what we had to offer.
By the way, Mr. Okunishi, why did you choose to start your own business if you felt that you might have a way to stay at the company when you were being interviewed at Recruit?
The main reason was that I felt that I could not face the task of creating a new business with a pure heart while in a large company.​
After working at Recruit, I realized again that I like new business creation and development. More than anything else, it's interesting and rewarding when my business solves someone's problem, and they say, "I'm glad this service exists."
There are different vectors in large companies to face such problem-solving head-on. In the first place, the direction of the business is determined from the company's point of view, and on top of that, "the meaning of doing it in-house" is questioned, which makes it impossible to provide services and business models that are truly meaningful to customers.
I wonder what kind of world will open up when we eliminate all the constraints of big companies and create excellent products. This intrigued me, so I decided to start a business.​
Arriving at the idea of phone DX "IVRy" after seven attempts at business development
Did you develop your automatic call processing SaaS immediately after starting the business?
No, at first, I was working on data analysis services for human resources. I was developing my business for enterprises and winning contracts, but I felt it wasn't a right fit for me. Some of the staff working with me on the business dropped out in the middle, so I finished the human resource data analysis business and started creating a new business from there.
What does "it wasn't a right fit for me" mean?
My philosophy is that I want to create software so that as many people as possible can share its benefits rather than have a particular company enjoy the convenience it offers. Even businesses that find it difficult to make large-scale investments or develop their software, such as SMEs and small businesses, can use very convenient services, with everyone paying little by little. I wanted to try something that could only be achieved with SaaS.​
However, there was no demand for human resource data analysis services from SMEs. This is because small companies can do their analysis without adopting a service. On the other hand, large companies with many employees need such services and have sometimes paid tens of millions of yen per contract.
Do I want to continue human resource data analysis for large companies or take on the challenge of a new business? When I compared it with my ideology, I chose the latter.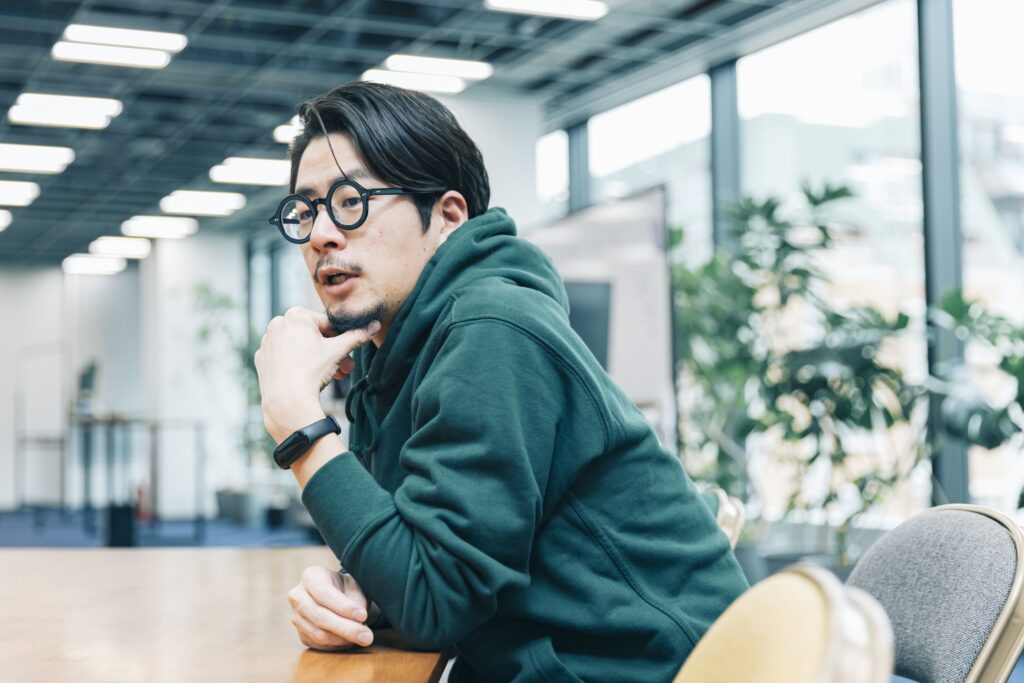 After that, did you arrive at the idea of an automatic call processing SaaS at once?
No, it took me a little while because I was creating a business every month and finally arrived at this idea around the 7th time. In addition to IVRy, I created various other services, such as a media that suggested outfits with images according to the day's weather, a search site for side jobs, etc.
Among these seven business ideas, what points did you think worked well for IVRy?
​When we conducted test marketing, the response from customers was good, and I felt that we were achieving a PSF (Problem Solution Fit), which made me focus on IVRy.​
In test marketing, we only created an LP and ran listing ads, but when we talked to customers who had inquiries about the service, many said, "we will pay you, so please let us use the prototype."
I see. So the excellent response during the test marketing led to the full-scale commercialization of IVRy. By the way, how many companies have adopted IVRy at the moment?
The total number of accounts signed up for our service exceeds 5,000. The cumulative number of calls handled is over 5 million.
Financing was hampered due to the old image of the "telephone"
Tell me about your company's fundraising and corporate culture. First, how has the fundraising process been so far?
Regarding Series A fundraising, I think some parts went relatively smoothly, and others didn't.
As for what didn't go smoothly, our company was providing a service that aimed to improve operational efficiency for the traditional "telephone", and this image caused the evaluation by investors to be significantly divided. I heard people say, "it doesn't sound promising", but many investors misunderstood that the market was shrinking because it didn't stand out too much. I could not fully convey that there was still room for growth in telephone DX.
However, the situation changed entirely because of the COVID-19 pandemic. With the rapid increase in phone calls to medical institutions, the traction of IVRy also increased significantly, and the existence of this market was made known to investors. Femto Partners, who joined us as an investor during Series A, was initially skeptical about our business. However, after reviewing the details of our business, they felt that we were offering a good service and decided to invest in our company.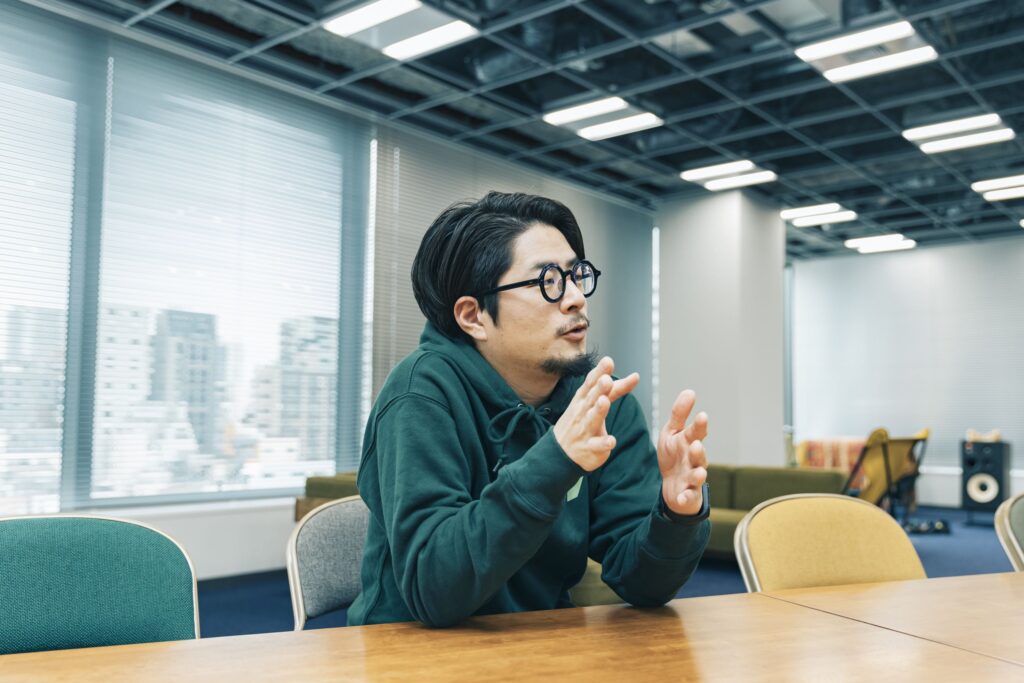 For Series A, you also received investment from PLAID, Inc., which had an IPO in 2020. How did that come about?
It was PLAID who found us first and decided to support us. Femto is a VC introduced to us by PLAID. PLAID believed IVRy would grow with this product and considered adopting the system and cooperating with us.
I feel truly fortunate to have PLAID as a shareholder. We worked together to develop a function that could automatically link data from PLAID's product KARTE with phone data. As a senior company, PLAID has taught us so much and helped solve various problems that we had difficulty asking other companies.
What was your policy for the Series B funding announced in March 2023?
Even this time, we raised funds from a VC who evaluated our company's potential properly. We are also asking other VCs and bank-affiliated VCs who want to follow up to join our next fundraising round.
However, funding this time was affected by the recent recession. We often heard from investors that they could have put out a lot more money a year ago.
We have a bouldering wall in our office. Our corporate culture places importance on the concept of "work is fun"
Please tell us about your company culture.
It's hard to put into words, but I value the concept of "work is fun". Through our IVRy service, I want SMEs and small business owners to enjoy working while having rewarding jobs. To realize such a worldview, I believe it is essential that we enjoy working. For that reason, I am consciously working to create an environment where people can work in a lively and fun manner.
However, if we pursue only fun, we will no longer be a corporate organization but a "circle". Just as freedom comes with responsibility, it is also important for each of us to work professionally and responsibly while enjoying our work.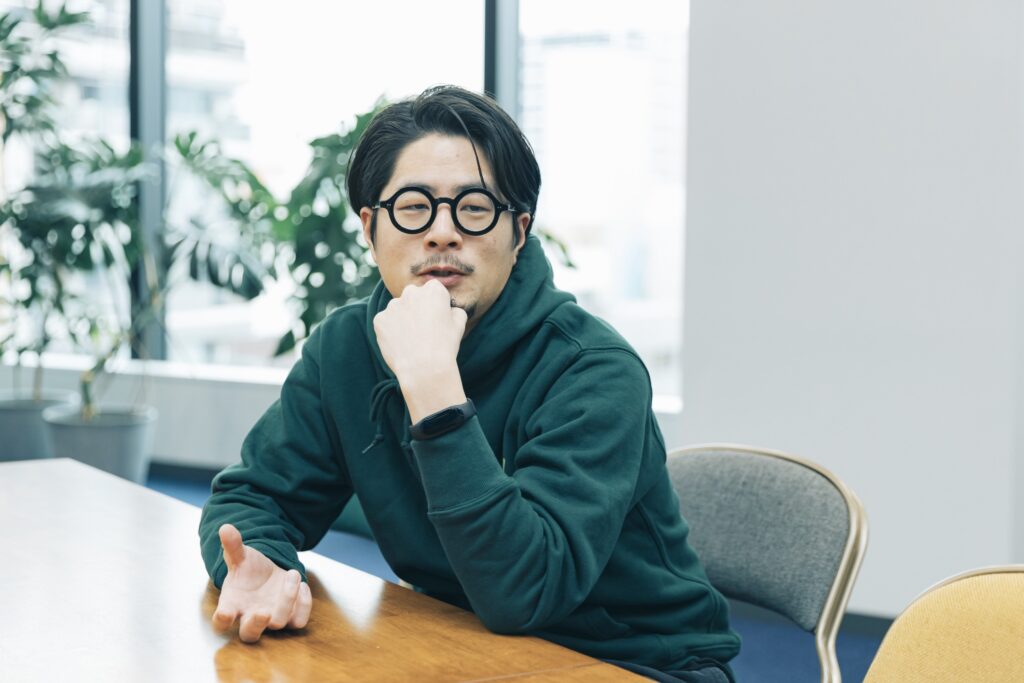 So the people working in your company embody the values of "work is fun?"
Indeed. I believe they are people who genuinely enjoy both work and play.
Also, I feel that the employees who embody the three values of our company are very talented in their work. Our company's values are "To-Be Oriented: moving forward one step at a time toward ideals", "Feel Special: thinking of others and communicating with respect", and "Simplify x: Simplify everything". Whether these three values are rooted in our employees is also something we value as part of our company's culture.
Would you like people who join the company in the future to possess elements of these values?
No, someone doesn't need to have elements of these values when they join the company. Instead, if you are honest and responsible, willing to embrace our company's culture and self-driven, we would like to welcome you as an employee. It is rare to find people who can achieve all the items we have set as values. Values are, in a sense, like goals to guide us in times of trouble.
By the way, I've been curious about that wall with colorful stones since I entered your office...
This is a bouldering wall. I expect that future society will see a spread of a hybrid work style that involves working remotely and going to an office. Out of a desire to create an office with a "playground" atmosphere where employees naturally want to come in to work, I decided to install a bouldering wall.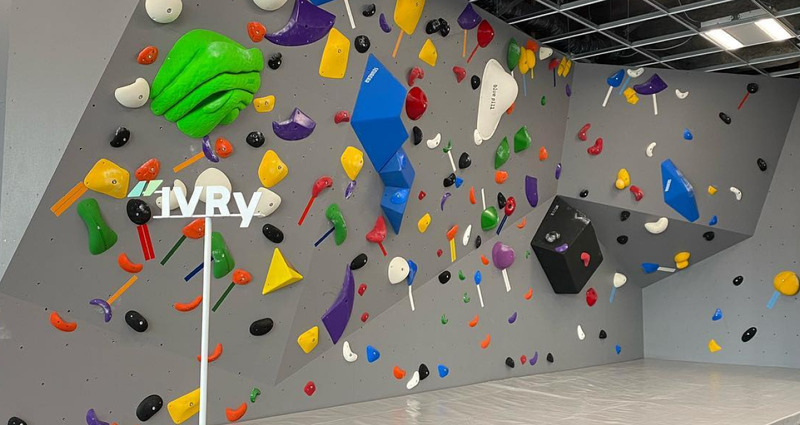 This is my first time visiting a company with an in-house bouldering wall.
This is my first time visiting a company with an in-house bouldering wall. This wall is a hook when we are recruiting. We deal with telephones with a sober image, so no matter how many interesting technologies we use to create services, it is often difficult to get people to hear what we say.​ ​ We use the bouldering wall to appeal to prospective employees easily.
I see. So the bouldering wall contributes to the recruitment issues unique to your company's business. Could you tell us again about the appeal and potential of dealing in a "telephone x SaaS" business?
I believe we can make a significant dent in the problem of declining labor productivity and international competitiveness in Japan. According to the Swiss business school IMD, Japan's business efficiency falls far behind that of other countries, ranking 55th. The only way to overcome this situation is to improve the efficiency of SMEs, which account for 99.7% of the total corporations in Japan. However, suddenly using the term "DX" with SMEs that do not have the capacity to reinvest does not resonate well with them. I believe that the "telephone", which is analog and complicated and everyone understands is a challenge, is an account hook that can be used to improve operational efficiency.
In the future, we are considering multi-product development utilizing the data acquired through the IVRy business. I find it interesting and would love to speak directly with anyone interested in this company.
We are aiming to become a company with a market capitalization of 1 trillion yen and get many people "excited" about us
Please tell us about your future goals and prospects.
I spoke a little about it in fundraising. Still, we aim to go public and continue growing even after listing to become a company with a market capitalization of 1 trillion yen. An increase in market capitalization means increased expectations for the company worldwide. I would like us to become a company that excites many people about the services IVRy will offer next.
Could you give a message to startups in the pre-seed to seed stage?
I would like you to cherish keeping a balance between the perspective of believing in yourself and the perspective of taking a step back and looking at yourself objectively. While having a personal and passionate belief is important to have a business that only you can do, you must also calmly consider the strategy to scale it as a business. If you can strike the right balance, your chances of success will increase.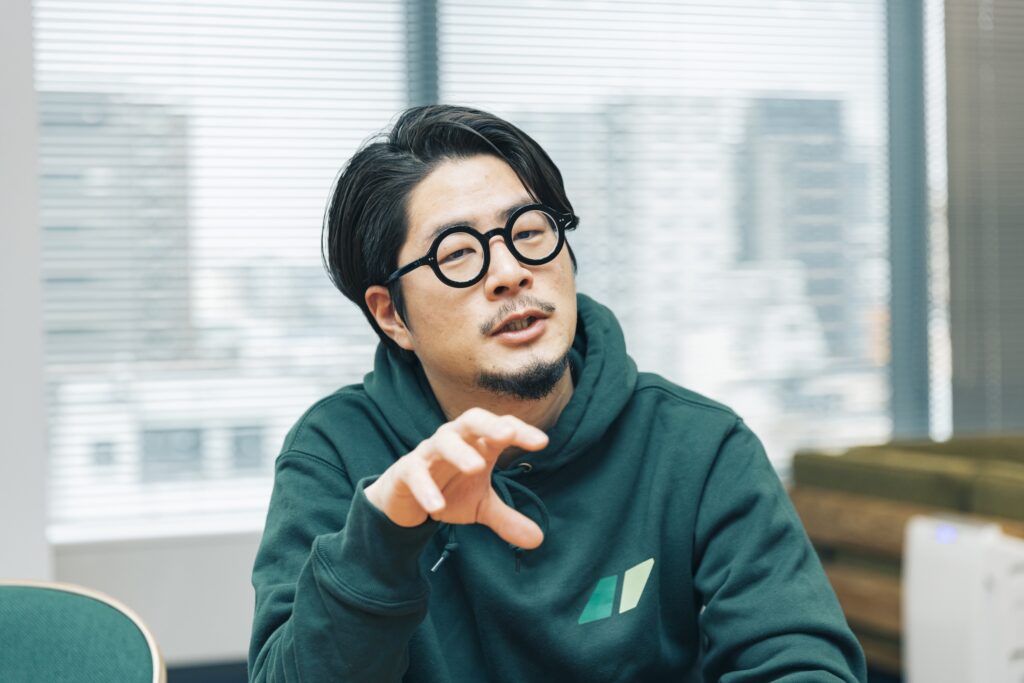 Do you have any specific tips to increase the probability of business success? Having heard so much about your company, I feel IVRy is very good at testing ideas.
In our case, we calculate all the metrics first. Using spreadsheets or something similar, we identify what kind of business structure our business has and the numbers it can be broken down into to determine what indicators to focus on. For example, the average churn rate of typical B2B SaaS is, in principle, close to 0.5-3%, but no matter how much effort we put into reducing churn, it just converges to a general figure. Even if it can be improved considerably, it will settle down to about 3 to 5 times the effect. Instead of focusing on such indicators, we look for numbers that can be increased 100 to 1,000 times depending on how we do things.
Once we find indicators that are likely to be key points, we proceed to verify whether it is possible to significantly increase those focus indicators and what the sales cap will be. We calculate the number of accounts and sales based on the focus indicators and decide to withdraw if there is a point where we don't think it will work.
Also, I think it is important to consider whether a medium- to long-term business strategy is viable from the idea-testing stage. Startups often aim for the top niche and expand horizontally from there to increase the top line of sales. There have been many cases where the feasibility of horizontal expansion was not verified during a business launch. To increase the probability of success, I believe it is better to look to the future and verify every point from the beginning.
Finally, please give a message to our readers.
If anyone hesitates about changing jobs to a startup, I hope you can take on the challenge without worrying too much. Today's startups are very different from the image of "working late for low pay". As with our company, diverse human resources work while balancing their private and professional lives well. I think many startups can work in a white-collar manner.
Also, for an individual career, a startup is an environment where your market value can quickly rise. Startups are fast-paced, and it is not uncommon for results to be produced in 3 days to a week and then to proceed to the next level of testing. If you work in such a cycle for a year, the knowledge and know-how you accumulate will be considerable.
I hope that those of you who are interested will consider startups as a new career option.