Aiming to become a university startup that changes the world, a researcher pitches. "GTIE DEMO day FY2022" report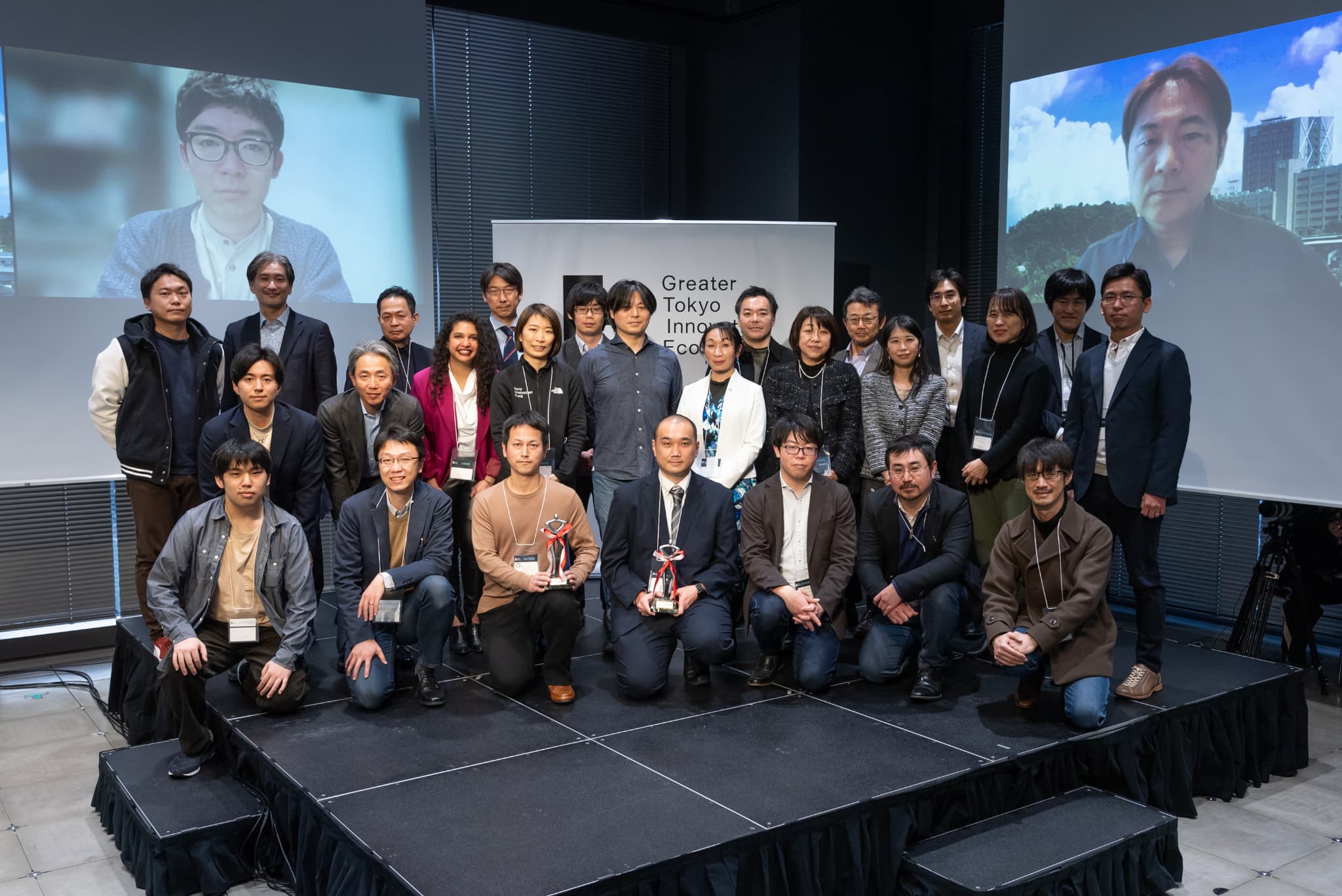 This time, the editorial department has covered "GTIE DEMO day FY2022", which is the culmination of entrepreneur support by the GTIE GAP Fund. In this article, we will report on the day and the voices of the entrepreneurs who actually participated.
Demo Day, the culmination of the GTIE GAP Fund
The Greater Tokyo Innovation Ecosystem (GTIE) is a program consisting of 13 universities and startup support organizations, with the University of Tokyo, Waseda University, and Tokyo Institute of Technology acting as co-lead organizations to nurture university-launched startups that will change the world. The number of support programs for university-launched startups has been increasing recently, and GTIE launched the GTIE Search Fund to provide comprehensive support for entrepreneurs.
The 17 projects selected by the GTIE in May 2022 have been conducting R&D activities with the aim of commercialization, with funding from the GAP Fund and support from mentors, etc., since September 2022. . GTIE DEMO day FY2022, which will be held this time, is positioned as a place for the final presentation of each project.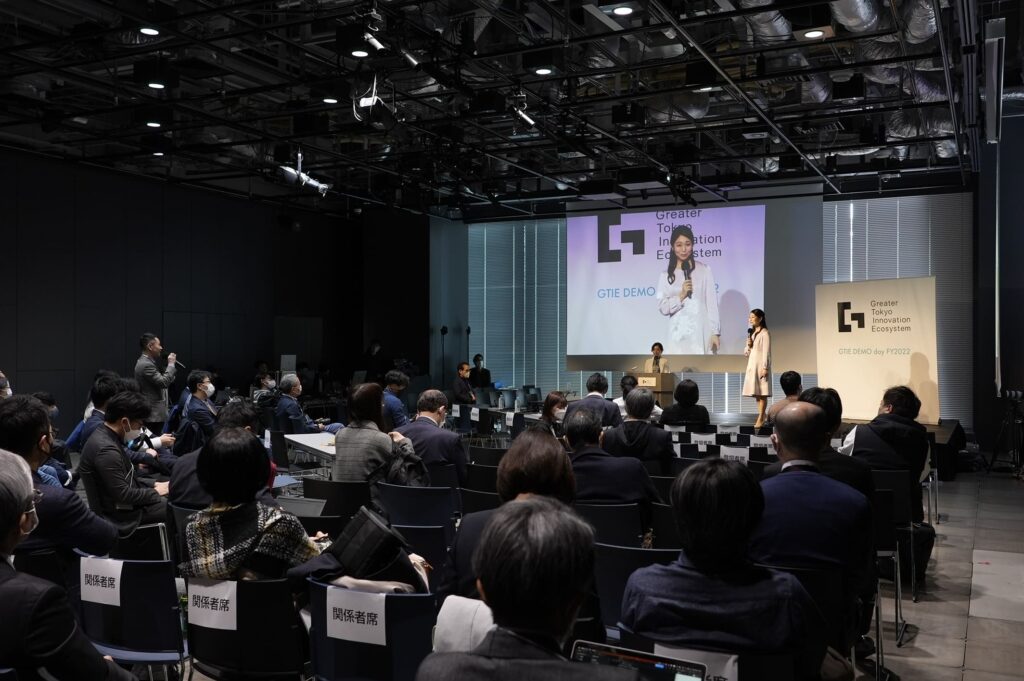 In addition to the pitch, lectures by experts, networking, and a Keynote Lecture by three experts were developed for interaction inside and outside the GTIE platform.
Rami Suzuki, President and CEO of Moderna Japan Co., Ltd., talked about Moderna-style innovation centered on industry-government-academia collaboration, and Miku Hirano, Representative Director and Co-CEO of Cinnamon Co., Ltd., talked about the mindset an entrepreneur should have. About, many messages were sent to encourage entrepreneurs who aim to become university startups that change the world.
Mr. Kazuo Tsubota of Tsubota Lab Co., Ltd. talked about the importance of "Intrapersonal Diversity," which has diversity within oneself. There was a message to the participants that "Rization" is the key. In order to have diversity within yourself, it is important to jump over specific research areas and collaborate with many people, so to speak, a strategy of "going out".
The students and researchers who participate in GTIE's Demo Day are not just working in their own laboratories, but are aiming to go out into society and solve problems. Mr. Tsubota's talk seemed to resonate with the GTIE participants, and many questions were asked after the lecture.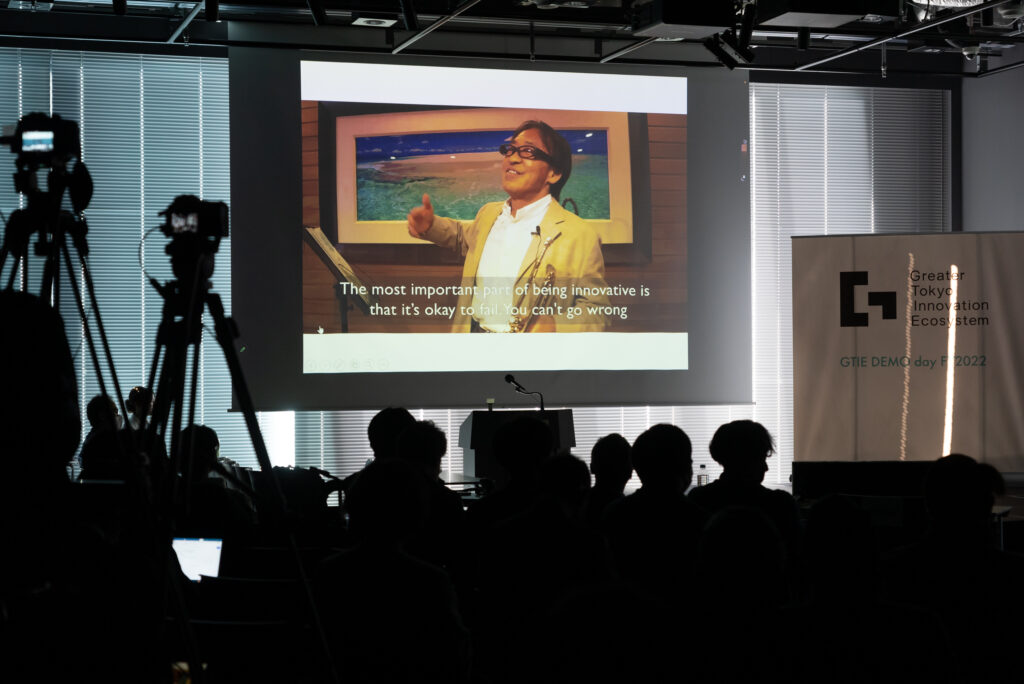 At this year's GTIE DEMO day, a total of 7 projects from the GTIE GAP Fund Global/Unicorn Course and a total of 10 projects from the GTIE GAP Fund Standard Course gave pitches.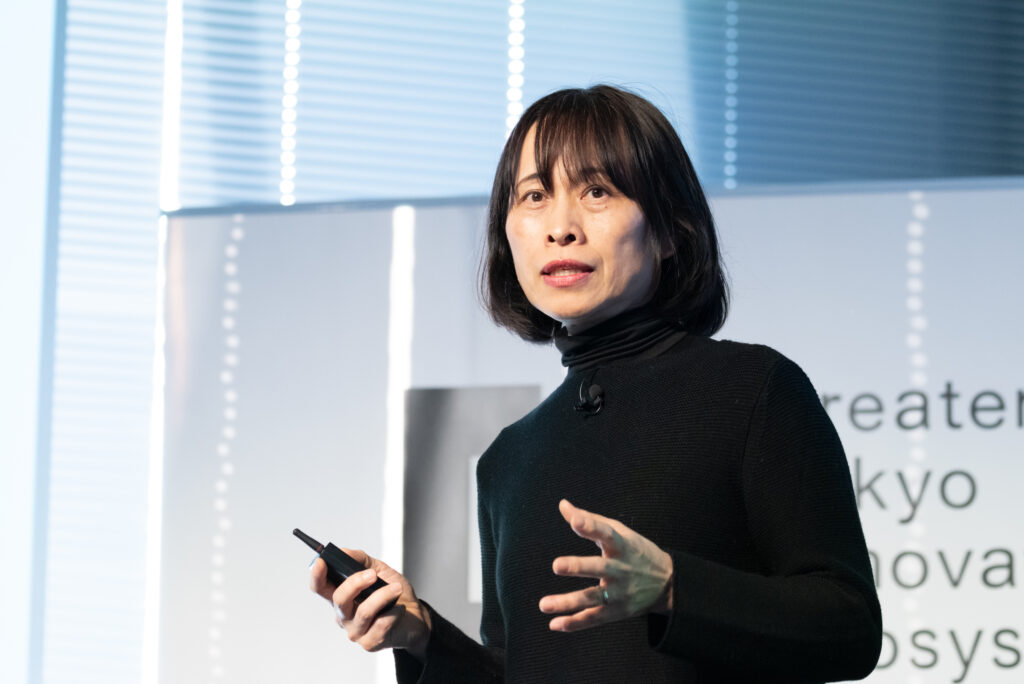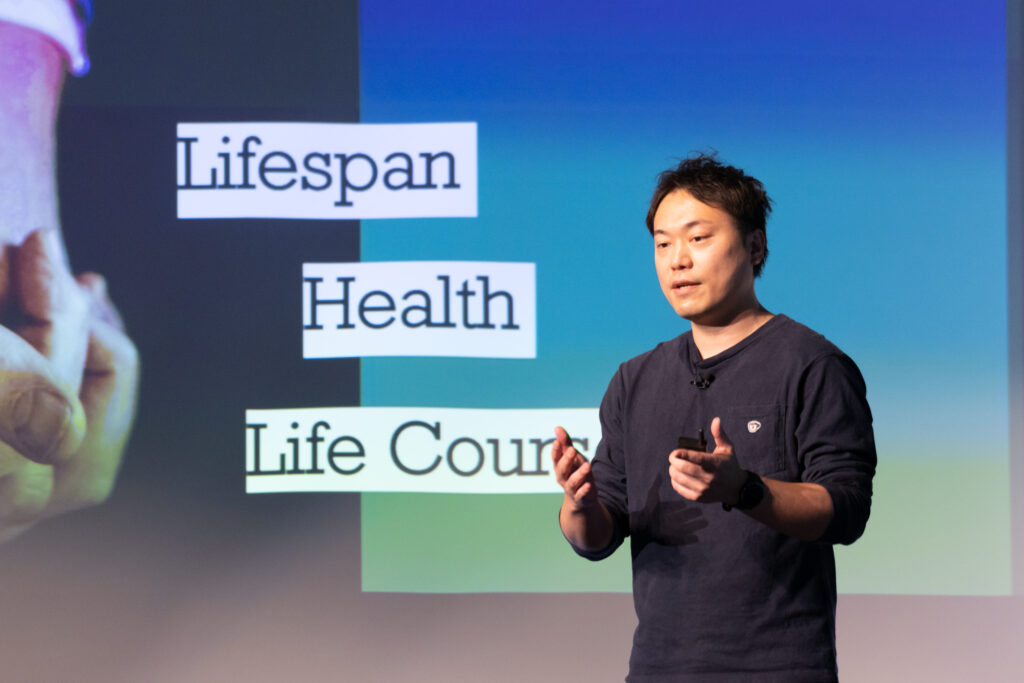 Listening to the pitches on site, the most impressive thing was that none of the pitches were like research presentations, but rather based on the results of market analysis and user interviews. In addition to talking about cutting-edge technology, there were many pitches that were full of excitement about the future, with many even mentioning roadmaps and sales strategies after they were introduced to the market.
The Grand Prize was awarded to two projects aiming to solve problems in the medical field
At this year's GTIE DEMO day FY2022, two projects won the Grand Prize.
First of all, with the aim of expanding into the global market and overseas markets, Masashi Ikeuchi of Tokyo Medical and Dental University's Institute of Biomaterials and Bioengineering won the highest award from the Global/Unicorn Course, which was conducted entirely in English. It was "development of an automated system for assisted reproductive technology used in infertility treatment".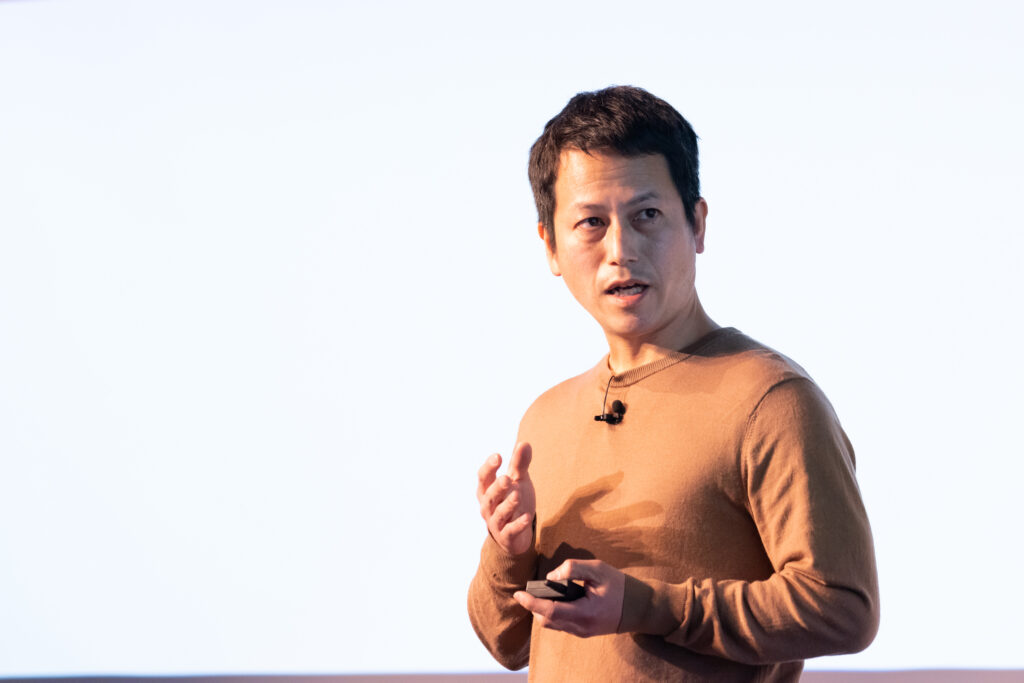 Mr. Ikeuchi focused on the field of infertility treatment.
ART (Assisted Reproductive Technology) is a general term for technologies that allow fertilization outside the body by extracting gametes such as eggs or sperm from patients who have difficulty with in-vivo fertilization. ART includes various processes such as in vitro fertilization (IVF), intracytoplasmic sperm injection (ICSI), embryo transfer (ET), human egg/embryo cryopreservation, and frozen embryo transfer. Embryo cultivators support such treatments, but their work is complicated, their skill level depends on the individual, and the lack of human resources is a major issue.
Therefore, by automating the microinsemination work by embryologists with AI and using dedicated robotic manipulators, we aim to solve the problem of the shortage of embryoculturists and improve the treatment success rate. As a first-generation product, we will provide a set of treatment equipment to medical institutions starting at 5 million yen.
TechCrunch US editor Neesha, who served as a judge, commented that the uniqueness of the machine learning algorithm developed by Mr. Ikeuchi's project and the magnitude of the innovation's impact on the market were highly commendable.
Next, Tsukasa Koike, Department of Neurosurgery, Faculty of Medicine, The University of Tokyo, received the Excellence Award from a total of 10 projects in the Standard Course, which aim to solve social issues or deep tech in general based on university-originated technology seeds regardless of the market. was working on "development of mixed reality surgery support software that aggregates preoperative and intraoperative information".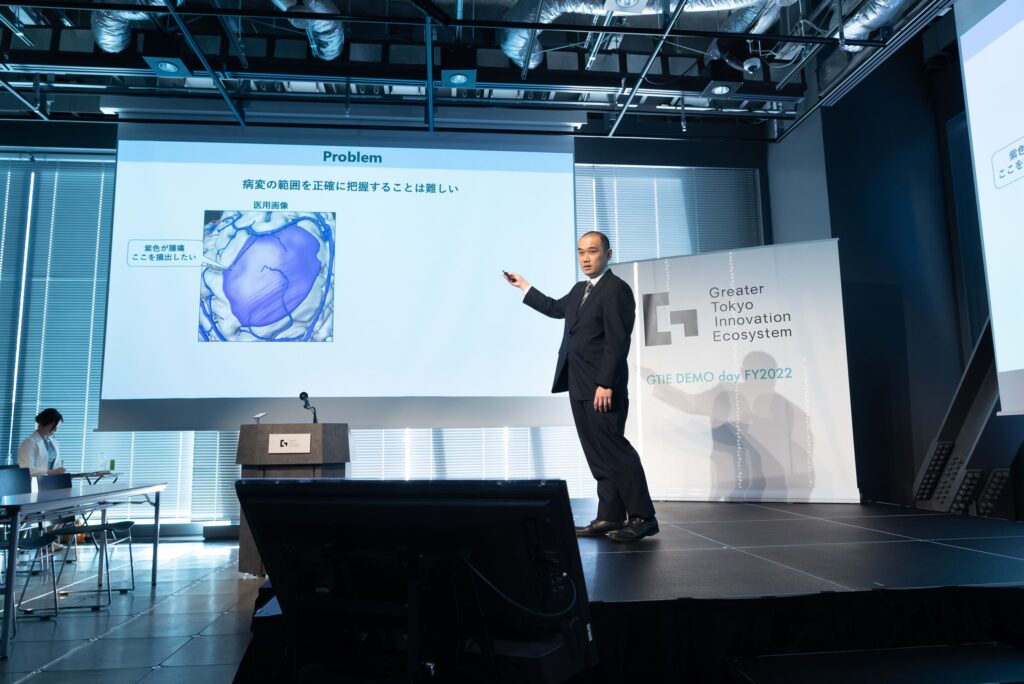 Mr. Koike focused on the surgical site of a neurosurgeon.
Specifically, Mr. Koike's team has developed "Mixed Reality Surgery Support Software (MRCG)" that aims to help doctors accurately grasp the extent of lesions during surgery. Existing AR technology, which is commonly used in medical settings, projects preoperative medical images onto the real space seen by doctors. On the other hand, the MRCG method is the opposite, projecting the real space that the doctor sees onto the medical image. In addition to being able to handle a deformed surgical field (real space), this technique enables doctors to observe organs from various angles during surgery.
It is a subscription model of 50,000 yen per year for one license, and the product will be developed for neurosurgeons first. In the future, it is expected to expand to medical professionals who handle easily deformable organs such as lungs and livers.
Mr. Hongo of the Keio Innovation Initiative, a judge, commented that the potential for the future scale of Mr. Koike's project can be highly evaluated from the perspective of business expansion.
Short interview with the winner
This time, the Japanasta editorial department interviewed two entrepreneurs who had just received the award. I heard real voices.
The first is Mr. Masashi Ikeuchi of Tokyo Medical and Dental University.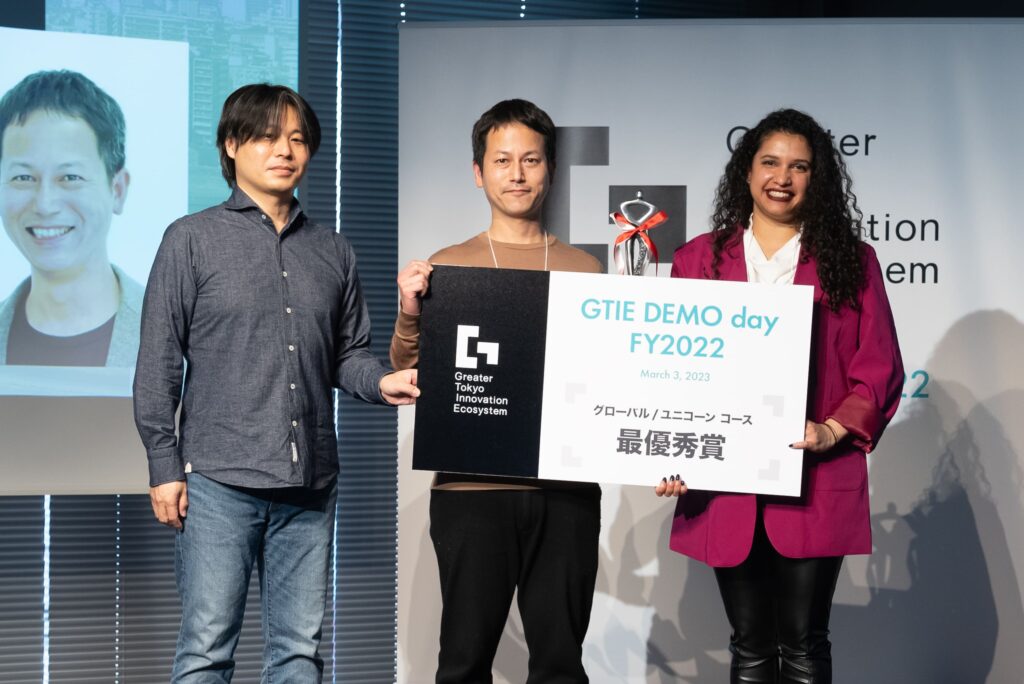 Congratulations on winning the Grand Prize!
Please let me ask you a few questions. Please tell us about some of the support provided by the GAP Fund that was specifically useful.
The most important is financial assistance. Other than that, it was reassuring to receive advice on the business development aspect of our project during the mentoring period. In particular, we had specific consultations on how to create a team and how to commercialize it after the GTIE program is over.
What exactly is team building?
It is not enough to achieve technical achievements in the medical field such as ours, and it is necessary to obtain many approvals in order to link it to actual business. We created a team that would help us overcome these hurdles and help us get to commercialization as quickly as possible.
What are your goals for 2023 for this project?
We would like to introduce our prototype to three medical institutions and have them actually use it. First is our verification phase. I would like to make this year a year of further polishing the prototype by actually using it in the field and receiving feedback.
Please give a message to future GTIE participants.
I think this program is a perfect match for researchers who want to see with their own eyes how their own technology is useful to society. The GTIE secretariat and JST are also very cooperative and flexible in such activities (practical application of research). I would like many researchers to jump into a new world with "Go Out".
Thank you!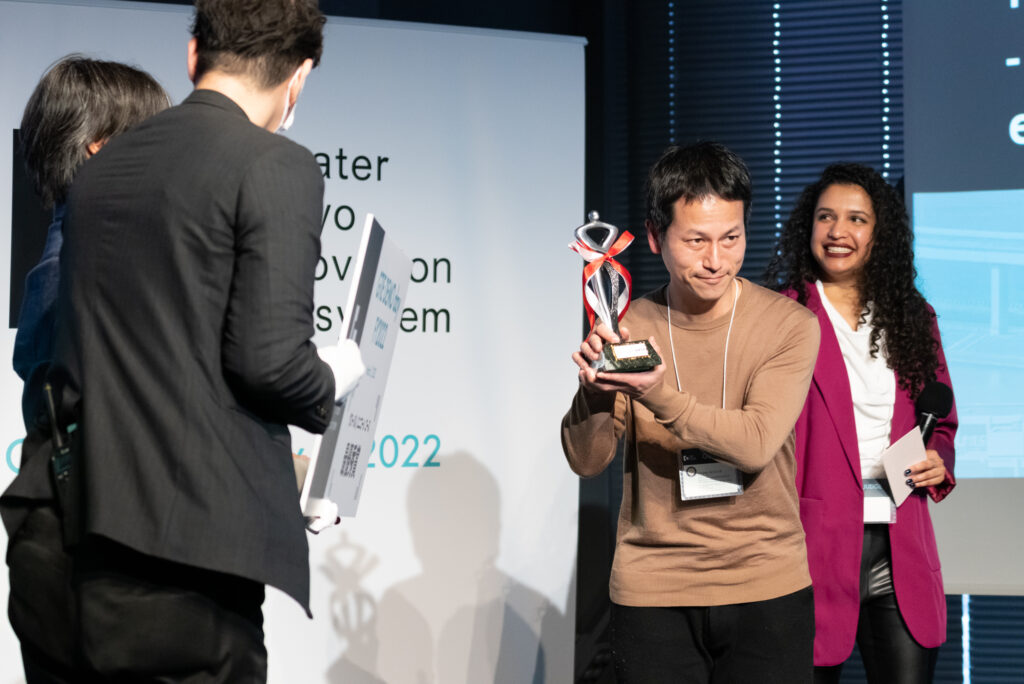 The second is Mr. Tsukasa Koike from the University of Tokyo.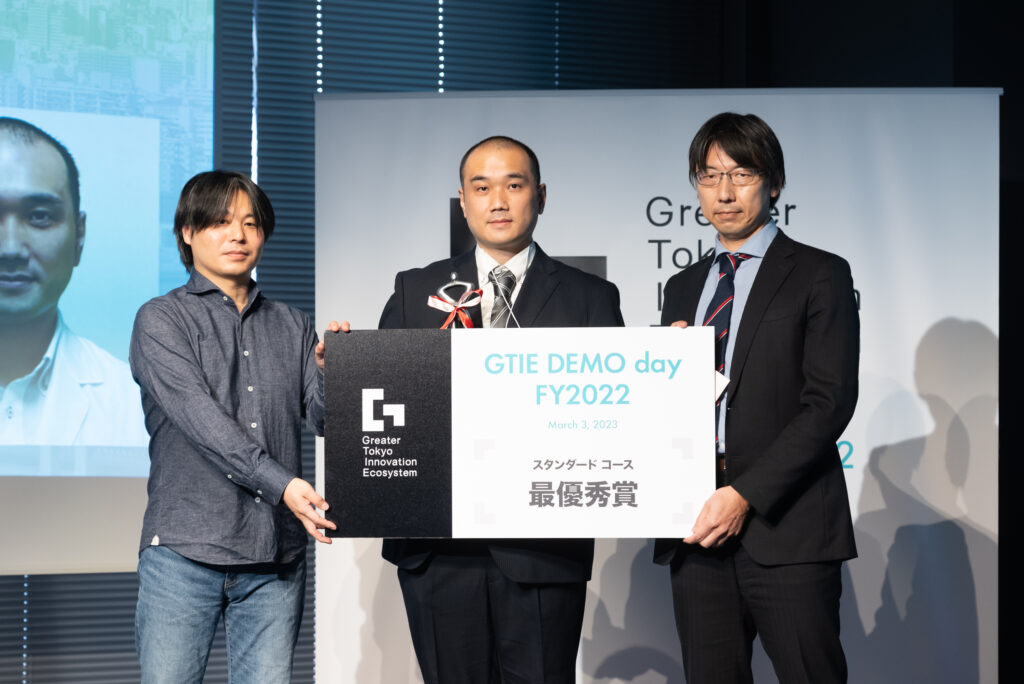 Congratulations on winning the Grand Prize!
Please let me ask you a few questions. Please tell us about some of the support provided by the GAP Fund that was specifically useful.
Since we think from research as a starting point, it is difficult to envision how and to whom we will deliver our products. The advice I received from my mentor about the importance of thinking from a broader perspective was very helpful.
In particular, we have been working on such points with advice on how to develop the product in what kind of market and at what milestones to sell it, and whether we value specific customer feedback.
By actually conducting user interviews, we were able to confirm that what we were thinking was consistent with what the doctors were thinking, which was very good because it helped us maintain our motivation. is.
What are your goals for 2023 for this project?
Now that the app is almost complete, my goal for the next year is to improve the technical accuracy. At the same time, we would like to proceed with preparations for the establishment of a corporation.
Please give a message to future GTIE participants.
It is recommended for highly motivated researchers who want to deliver the research they want to do to the world. I will actually work hard to start a business, so if you are even slightly interested, please apply!
Thank you!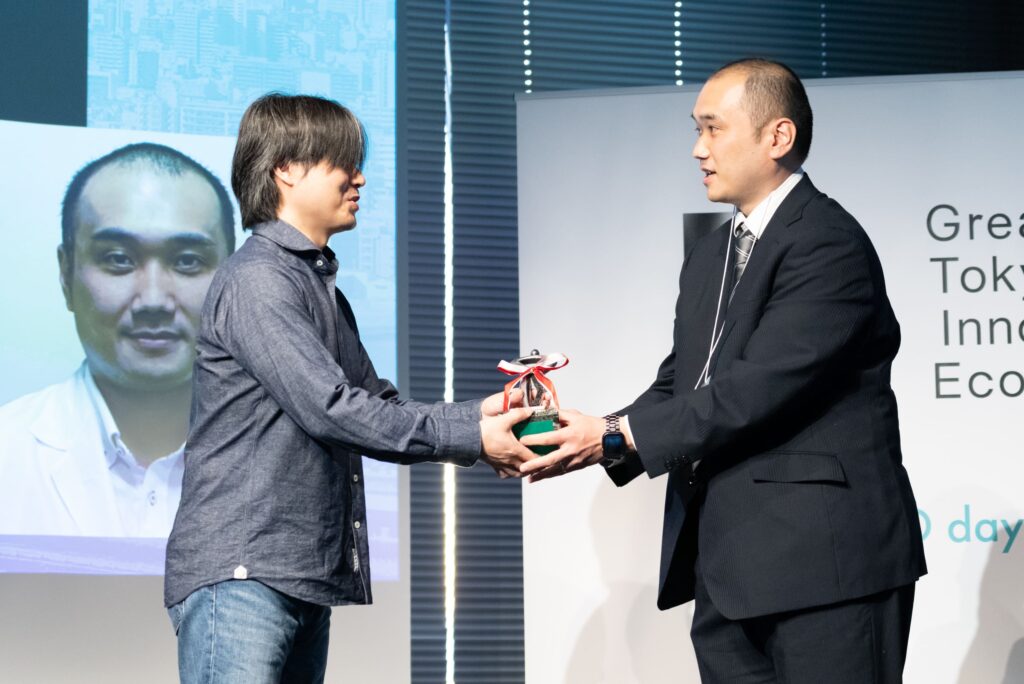 What kind of world is GTIE aiming for?
At the end of the event, Kotaro Yamagishi, Executive Director of Keio University, who was in charge of this demo day, made a general comment.
"The development period in the deep tech field is long and requires a lot of money. That is why it is important to communicate the social issues that we want to solve and have them understand. will be broken."
"In order to involve the people who will cooperate with us, it is very important to convey the world we are aiming for and the issues we want to solve in an easy-to-understand way on the pitch. Please do your best in the future."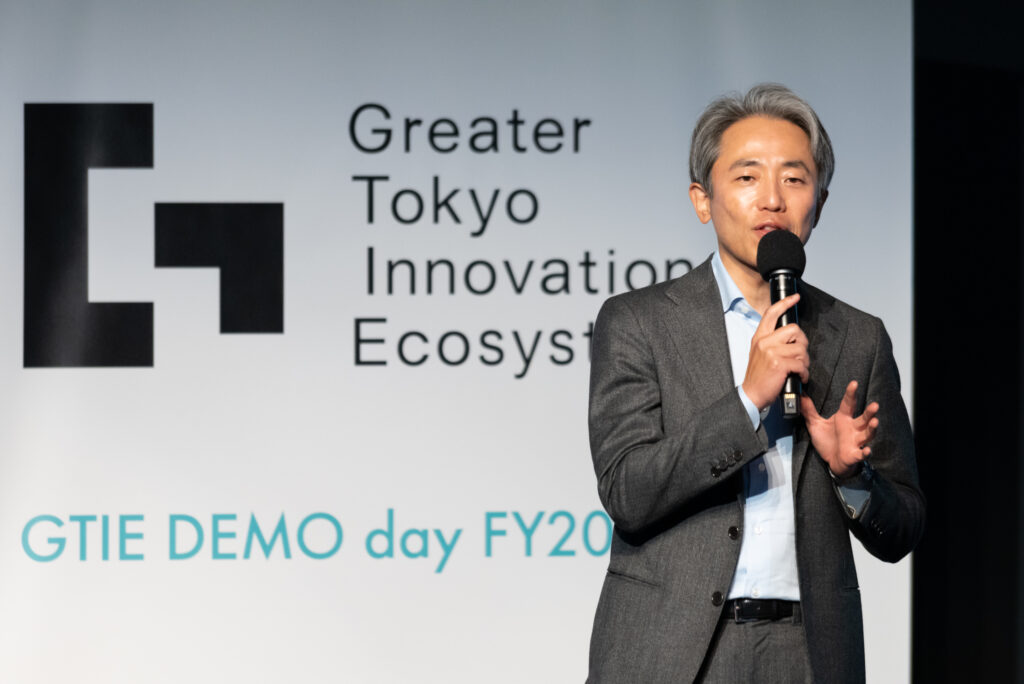 Under the theme of "cultivating university-launched startups that change the world," GTIE will promote collaboration with universities, local governments centered on Tokyo, and companies. I am looking forward to the creation of globally successful university-originated startups through organizations that collaborate beyond the boundaries of universities like this.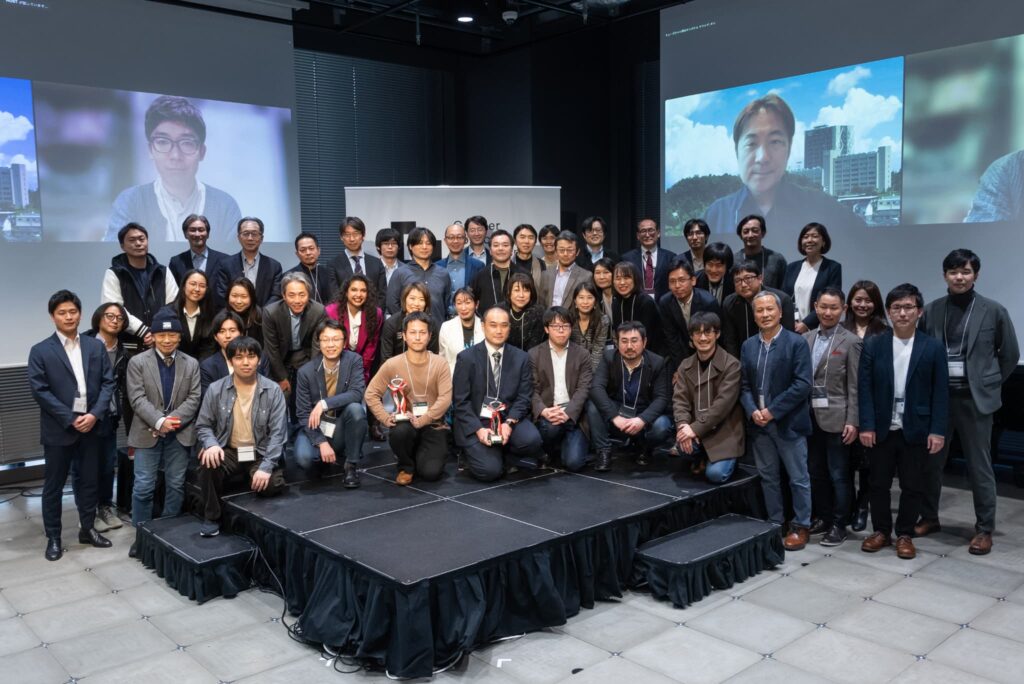 Pitch Event Part 1 Global Course, Unicorn Course (English)
Pitch Event Part 2 Standard Course (Japanese)