Founded by an active occupational physician. After a crisis of bankruptcy, it became a fast-growing startup. Mr. Yota Yamada of iCARE who challenges the health problems of working people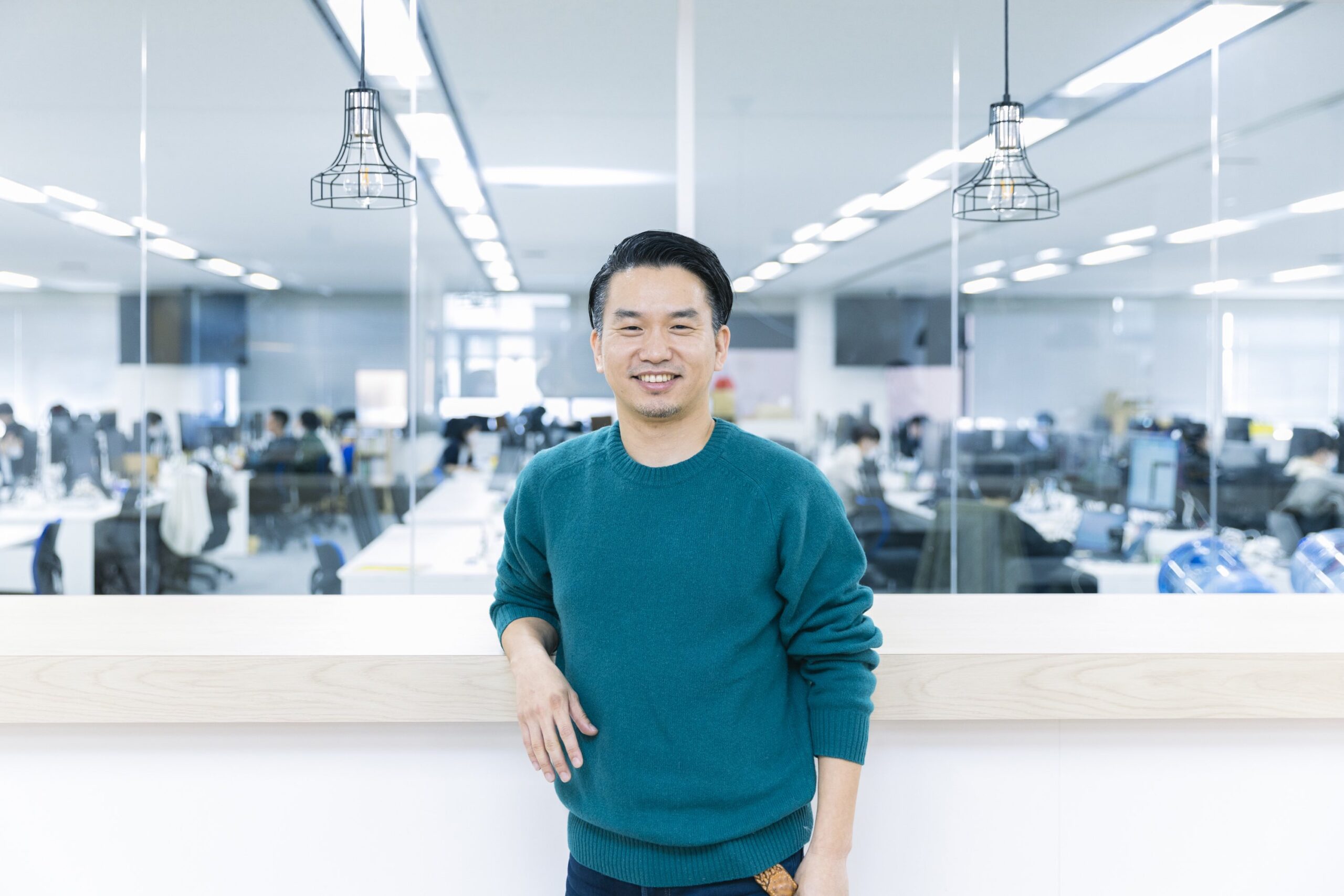 It has been a long time since health management has attracted attention. After the corona disaster, it seems that companies are becoming more aware of the health of their employees. However, there are companies that want to work on health management, but feel that they cannot handle the health data of their employees that arrive in various formats, or lack knowledge and insight in the field of health and medical care. Many companies say they don't get around to it.
I interviewed this time iCARE Co., Ltd. develops and provides "Carely", a professional service for occupational health such as health management cloud and consulting that can solve such problems. We interviewed Mr. Yota Yamada, the founder and CEO of iCARE, who is an active industrial physician, and asked him about the background of the company, how the service was born, and how he raised funds.
"If you keep doing the right thing, the circle will expand"
First of all, please tell us about iCARE's business.
We develop and provide the health management system "Carely" for companies.
Until now, personnel and labor managers in companies have stored employee health information such as health checkups and stress checks separately, and it took a huge amount of man-hours just to organize the information. In addition, because the health status of the entire company could not be grasped, it was not possible to identify issues or formulate hypotheses, and it was not fully utilized in measures and promotion of health management.
Carely is a cloud service that can solve such problems. In addition to being able to centrally manage employee health information online, we also provide health data analysis by experts and consulting for promoting health management, so you can properly promote your company's health measures.
According to the issues of each company, it is possible to set up an online consultation desk for experts without going through the human resources department, and it is also possible to follow up on employees appropriately with consideration for personal information.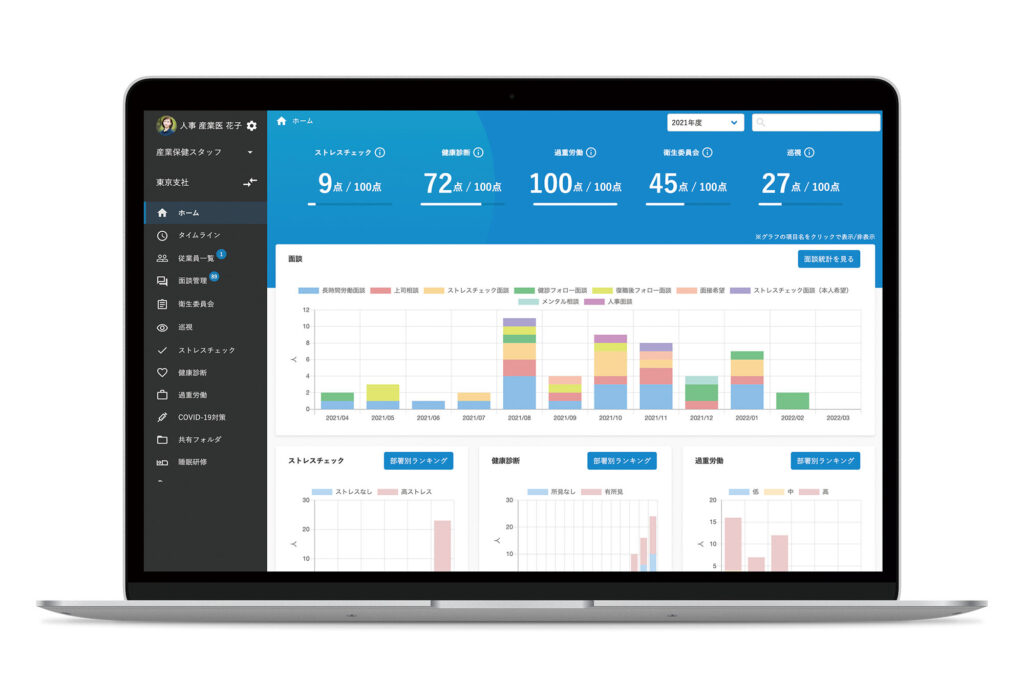 I would also like to ask about the background behind Carely, but in order to do that, I think it would be better to ask Mr. Yamada, who is also an active industrial physician, about his career and experience.
I agree. My experience since becoming a doctor is deeply related to my starting a business with the theme of "working people's health". It may be easier to convey the story of how I started my business if I talk about my background.
Now, Mr. Yamada, please tell us about your medical school days. I heard that you graduated from Kanazawa University School of Medicine.
At that time, I was in the minority among medical students, but I was a student who was always studying to be useful in the medical field as a trainee in the future.
At that time, there were many students in medical school who didn't study, even though they were university students, saying, "I can only have fun now." I hate it. After becoming a trainee, seniors and classmates will not help you in the field. I was very scared when I thought that I might cause some kind of accident at the site as a result of my playfulness during my undergraduate days.
So, while looking at the students playing around, I didn't want to be complacent, and devoted myself to studying with a view to practice in the medical field. Then, in my third year, two or three students like me who wanted to study got together and started a student group.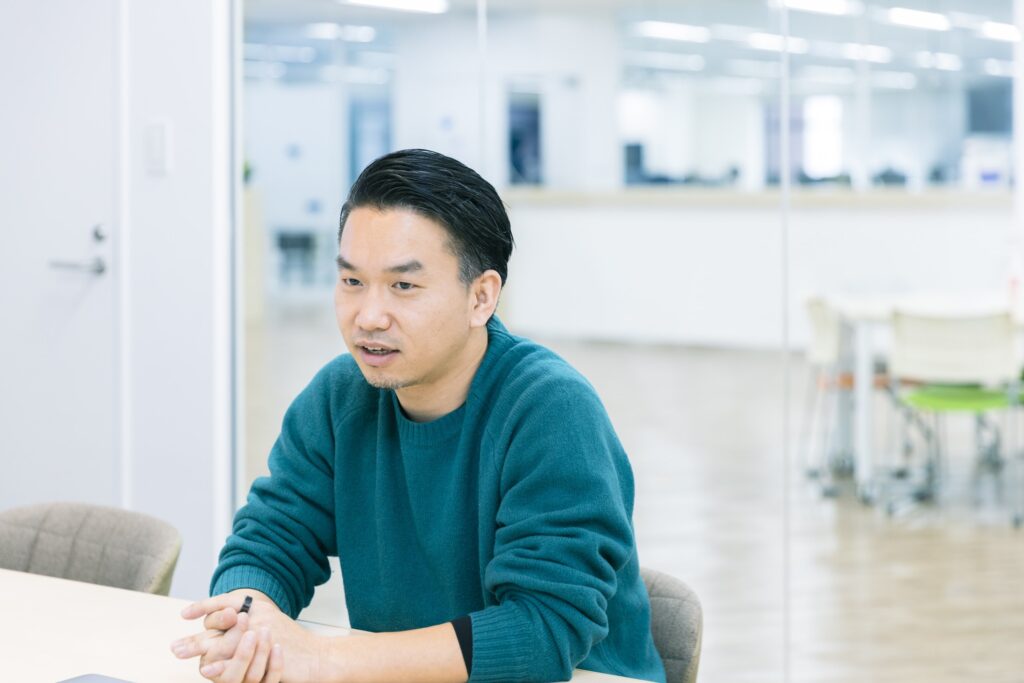 It's amazing that you voluntarily set up a study group.
In that group, senior students were teaching junior students, and they were studying in a way that would be useful in the field. At first, the activity was criticized as saying, "That guy is studying."
​At that time, I realized that even if what we think is right is in the minority, if we find friends and keep doing it, the circle will expand and it will change to "natural". This experience may have become the original experience of choosing to start a business.
The Importance of "Management" Seen at a Remote Island Medical Site
What kind of career did you have after graduating from university and becoming a medical intern?
It was a career in which I learned from my mistakes and repeatedly found my next path.
As an intern, I belonged to Okinawa Prefectural Chubu Hospital, which was one of the top-level training hospitals in Japan. It was an extremely harsh working environment, requiring me to be on duty once every three days.
On the other hand, in order to improve the harsh working environment, he negotiated with management to improve the system, and later moved to a hospital on a remote island.
At that time, I was young and had no idea what the management was doing. So, in the end, the management of the hospital did not listen to my voice. So I decided to change my training to Kumejima Public Hospital in Okinawa Prefecture, where there was a position available at the time.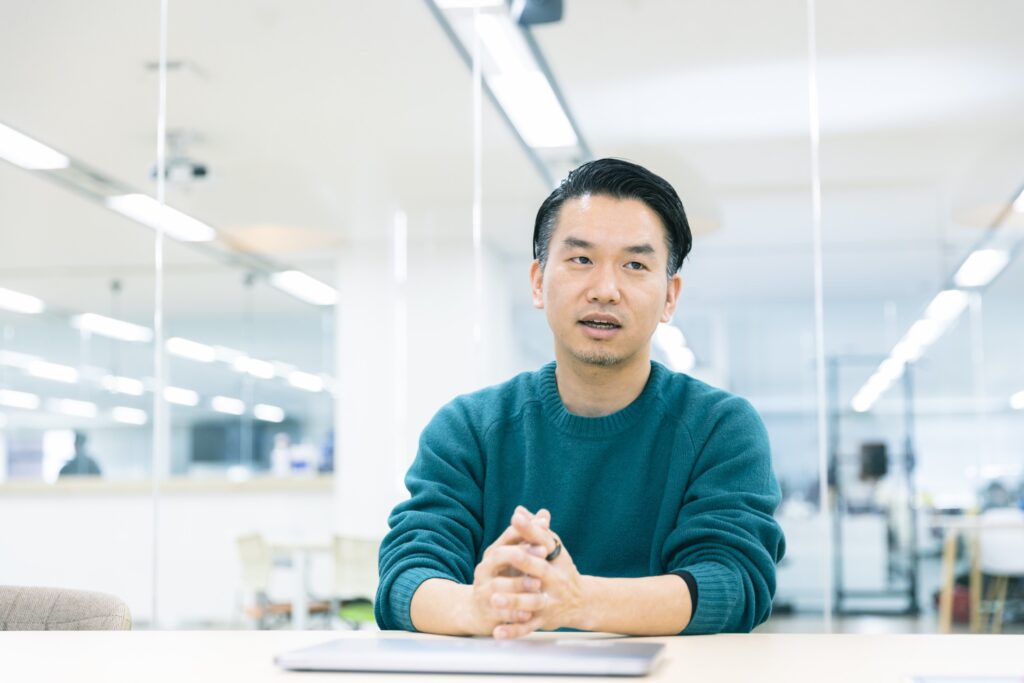 Kumejima is an island away from the main island of Okinawa. What kind of training period did you spend?
It's been a long time since I've been able to train my comprehensive power as a doctor. The number of doctors on remote islands is small in the first place, so it was necessary to face patients as a doctor regardless of the title of a trainee doctor.
However, while working like that, one day I learned that the management of the hospital was not going well. I wondered why the management was not going well even though the doctors in the field were doing their best. So, in order to contribute to the management improvement of Kumejima Hospital, various things I can think of, such as creating a system to accept more and more terminally ill patients, and trying to bolster the hiring of nurses who were not working well. I took action.
However, most efforts ended in failure. In order to think about sustainable hospital management, it is necessary to acquire a solid knowledge of management. With that in mind, I started attending Keio University Business School in preparation for my MBA.
Problems related to "workers and health" seen in a part-time job in psychosomatic medicine
While working as a doctor, it must have been quite hard days to get an MBA.
No, in the first place, studying at business school was so hard that I had to cut down on sleep, so I quit being a doctor for the first year and focused on my studies. From my second year onwards, I had some free time, so I started working part-time at a clinic that had both internal medicine, my specialty, and psychosomatic medicine, which I was interested in.
How did you become interested in cardiology?
As an internist, I had the experience of examining patients with mental disorders many times. Mental disorders cause physical symptoms such as headaches, dizziness, and heart palpitations, and many people first visit an internal medicine clinic because they are concerned about such symptoms.
However, since there is no problem in internal medicine, we have them go to psychiatry or psychosomatic medicine, but for some reason there are many people who are suffering without improving their symptoms. I wanted to know how such a situation could arise, so I began to want to see a psychiatrist.
What I noticed when I actually worked in the department of psychosomatic medicine was the number of working adults who visited the clinic with depression and insomnia. When I investigated why working people are prone to mental health issues, the existence of industrial physicians came to the fore. The question arose once again as to why the health of the people who work at the company is not maintained even though there is an industrial physician.
​So when I started working as an occupational physician myself, I was able to see the situation surrounding the health of working people from a completely different perspective than when I was working in a psychosomatic medicine department.​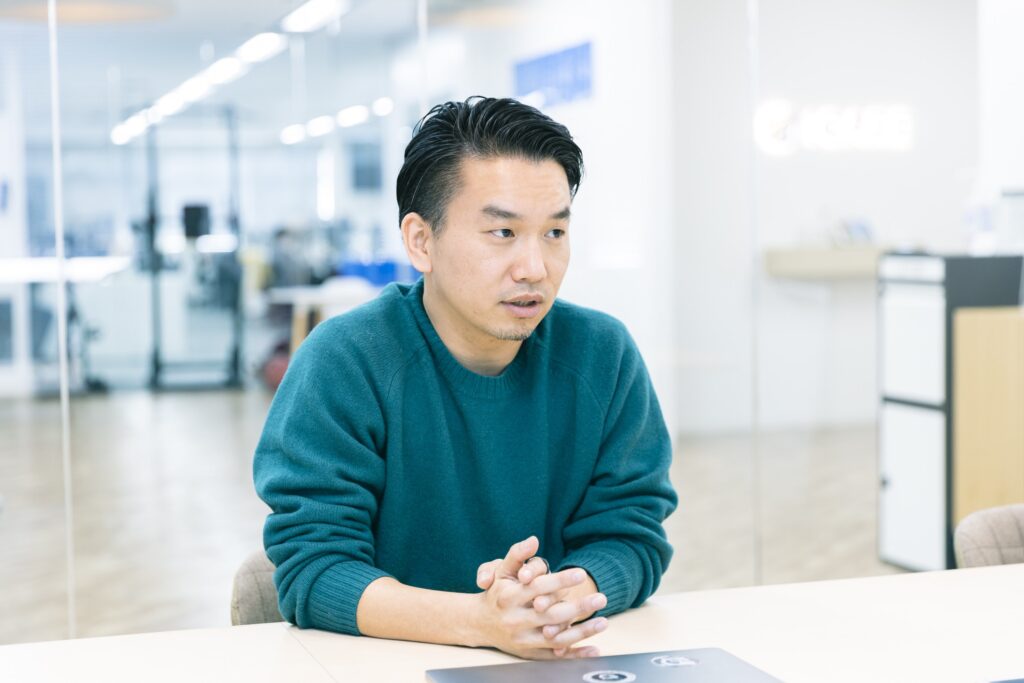 What was the situation?
There was a situation in which employees had to put up with their work because their personal values and organizational theories did not mesh.
A company needs rules and constraints to run the organization well. Even with such restrictions, I felt that it was necessary for each individual to think about how they could be themselves and work with excitement. In order to create a world where working people can work happily and happily, it is essential to create a system as a group. This realization led to the founding of iCARE and its current business.
I see. So your experience in psychosomatic medicine led to the founding of iCARE.
That's right. The work that we spend most of our lives in can be made unhappy because of our environment. Such issues are occurring not only in Japan but also globally. I started iCARE because I felt it was my life's mission to tackle this big challenge.
The first service did not sell at all and was in danger of bankruptcy. "Carely" was born by pivoting and returning to the origin
Did you have the idea for Carely from the beginning?
We had almost the same idea. Despite many twists and turns, in the third year since our founding, we released a service called "Catchball" that can collectively manage employee health information in the form of an electronic medical record. However, it did not become a service that resonated with human resources personnel and management, and only one company was able to purchase it in half a year. I was on the brink of bankruptcy.
Looking back at Catchball's defeat from this point on, I think one of the factors is that it was too early in the flow of the times. At that time, there was little awareness of the term health management, stress checks were not mandatory, and work style reforms had not yet begun.
The situation continued with no sales at all, and I couldn't understand why the service was being developed, so I pivoted the business.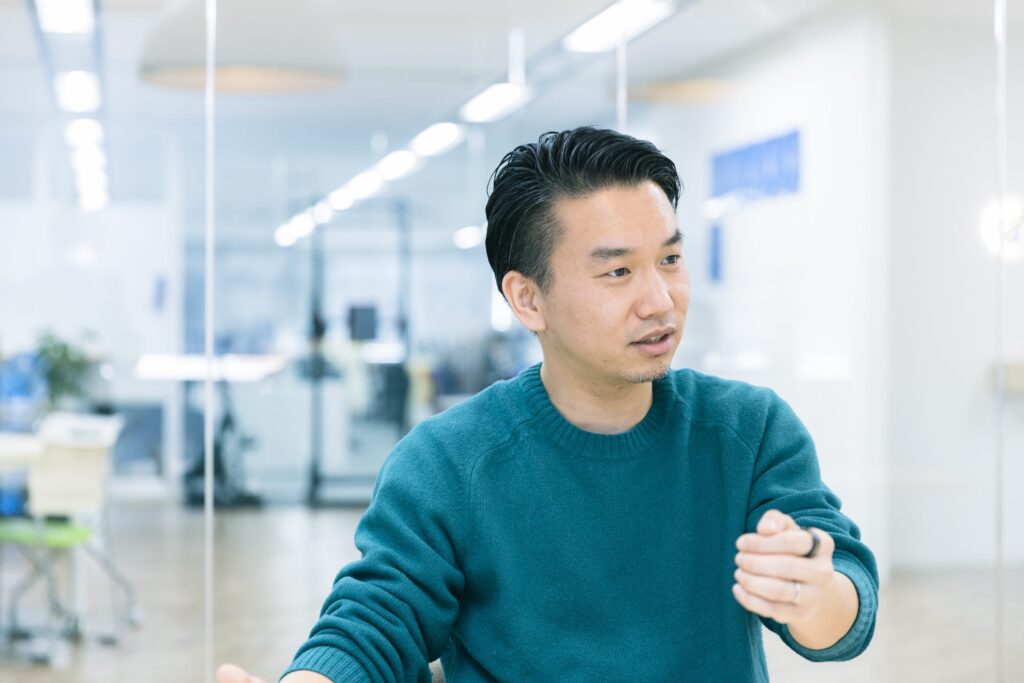 What kind of business did you launch next?
Health consultation using chat. At the time, chat-based services were popular among BtoB businesses, so I thought that if we could apply this system, we might be able to create a health consultation service that people working at small and medium-sized companies could easily use.
Based on this service, we were able to raise funds successfully, and for a while I was working on a chat health consultation business.
Please tell us how you came to Carely from there.
The health consultation business was developed for small and medium-sized enterprises, but after two to three years, I began to feel that there was a limit to the expansion of the business. When I looked around the external environment again, I realized that the times were changing. Now that companies are starting to be conscious of "health", I decided to work on a service that returns to the origins, thinking that the Catchball mechanism may be made into a service again. This is how Carely, an enterprise health management cloud service released in March 2016, was born.
What do you think is the point where Carely got off to a good start?
I think there are two points. First, unlike Catchball, Carely has built its services around the needs of large enterprises. Second, we have simplified our business model. In particular, since the chat health consultation was a B2B2E model, it was difficult for the management side of the company to perceive the merits of the service, even though the employees appreciated it. However, Carely is a BtoB company, and I went to solve the pain that "employee health management is difficult" on the company side. As a result, the business began to grow rapidly.
The first fundraising where I met a reassuring and earnest partner
iCARE is currently in Series E. How has your fundraising been so far?
In 2015, we welcomed Mr. Keisuke Wada from Incubate Fund as our first investor, and I feel that meeting Mr. Wada, who shared the joy of iCARE's success together, was a great experience.
Why did you choose Mr. Wada as your first investor?
Perhaps because of my personal experience of having a sense of crisis about the health of working people, I realized that they really want to support us. When we started raising funds, we met with about 20 to 30 investors. Everyone was interested in the iCARE business and listened intently, but Mr. Wada was outstanding in his interest and enthusiasm for iCARE.
Mr. Wada gave me the opportunity to meet with the managers of the companies he invested in, and he learned a lot about us and the industry. Seeing that, I decided to ask for an investment.
About eight years later, Mr. Wada still supports us as a member of our team. I never miss a one-hour meeting every week. They scold us when we are lazy, and conversely, when we are depressed, they cheer us up saying, "It's okay." A truly strong partner.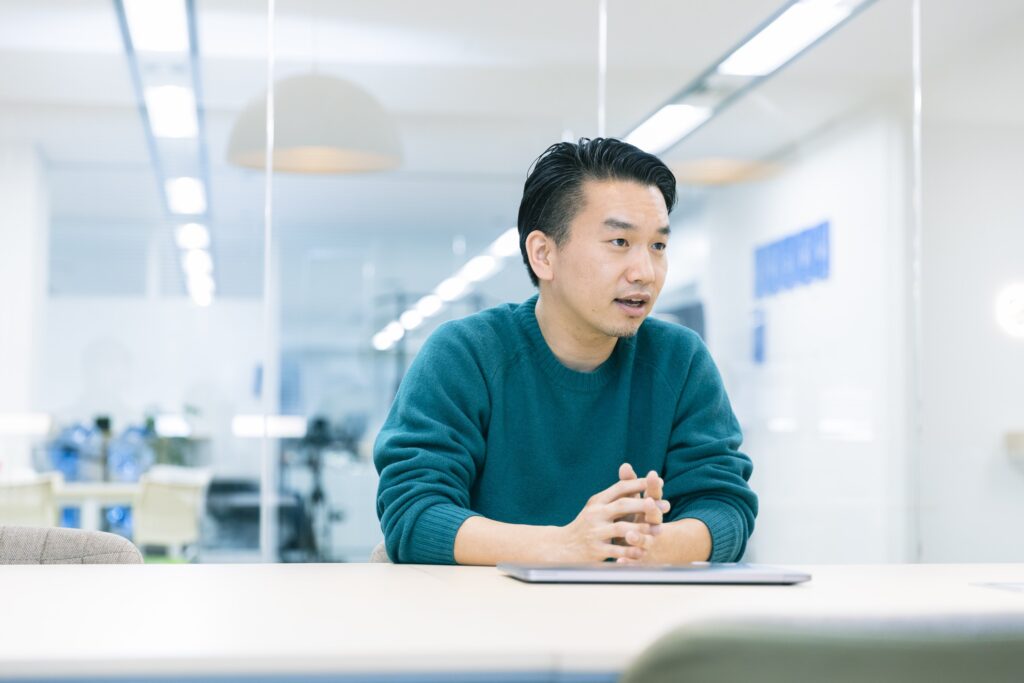 "Flock" is NG. What are the values that you value in order to realize your purpose?
Please tell us about your company culture.
I think it's the corporate culture of Purpose, Credo, and Value.
Members who sympathize with the purpose of "creating health for working people all over the world" have gathered, and we work while valuing the value of Credo, which says, "You are not a professional if you do not enjoy it," and "You are not a professional if you are satisfied!" increase. Of course, it's work, so there will be things that aren't fun. But I think it depends on how you perceive it. At the root of our thinking is the desire to work with people who can devise ways of perceiving everything and enjoy making it their own.
What kind of people are active?
Many of our members are so kind that they are super, but I think the ones who are most active are the ones who can help when someone is in trouble.
Also, I have the impression that people who are overwhelmingly input on a daily basis are also active. To put it a little more, rather than inputting information because it's necessary for work, it's people who don't know what it can be used for, but just because it's fun. Even if most of the knowledge is useless at work, there are times when that information can be used unexpectedly, such as when helping a colleague. In the end, I think that people who match Credo are active.
On the other hand, those who prefer "flocking" behavior may not be suitable for our company. From an organizational point of view, I think herding is the worst thing you can do.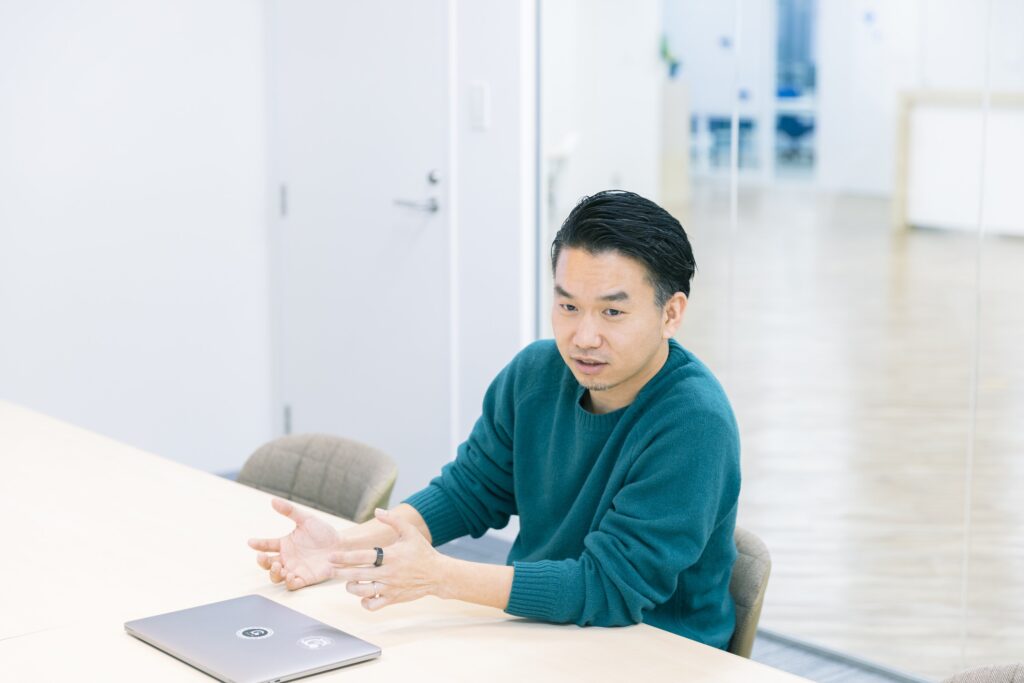 Why?
This is because startups like ours have to produce results as a whole team, but they start doing partial optimization. As a result of crowding, it is easy to think that it is good if only we are achieving results. I don't think the business and the company will grow in this situation.
I think this way of thinking was greatly influenced by my childhood, when I lived in different places due to my father's work, and also by living in the United States for a period of time. I can't help but like Japan's exclusive group theory. I believe that the ideal is for each individual to be independent and form a team while respecting each other.
Please tell us about your company's future goals and prospects.
There are two main goals for the future. The first is to aim to realize the purpose of "creating health for working people around the world." Workers' health problems are occurring all over the world, so I would like to contribute in some way to address them.
The second is to create social health. Not only physical and mental health, but also motivation and purpose in life can be said to be "social health." I would like to support companies in order to spread such social health throughout the world. I would like to increase the number of exciting places to work and places where individuals can be recognized and respected.
It's tough, but I think I'll start a business even if I've redone my life
Could you give us a message of support from the pre-seed stage to the seed stage startups?
I would like you to believe in what you are working on with a hypothesis and carry it out.
I myself was the same, but the pre-seed/seed period is always accompanied by anxiety. But if I give in to that anxiety and give up on the business halfway through, I'm sure I'll regret it. People are strange, and when you do something seriously, you don't have any regrets. In such a case, even if you fail, you should be convinced and move forward.
I think most startup managers are people who want to solve some social problem. Even if things don't go well now, it's possible that the services we developed were ahead of the curve, just like us. Please believe in what you are aiming for and face the challenges in front of you.
Nonetheless, there are many situations where I, too, find it difficult to deliver messages to everyone like this. I want to declare loudly, "If I were to start my life over again, I would never choose to start a business!"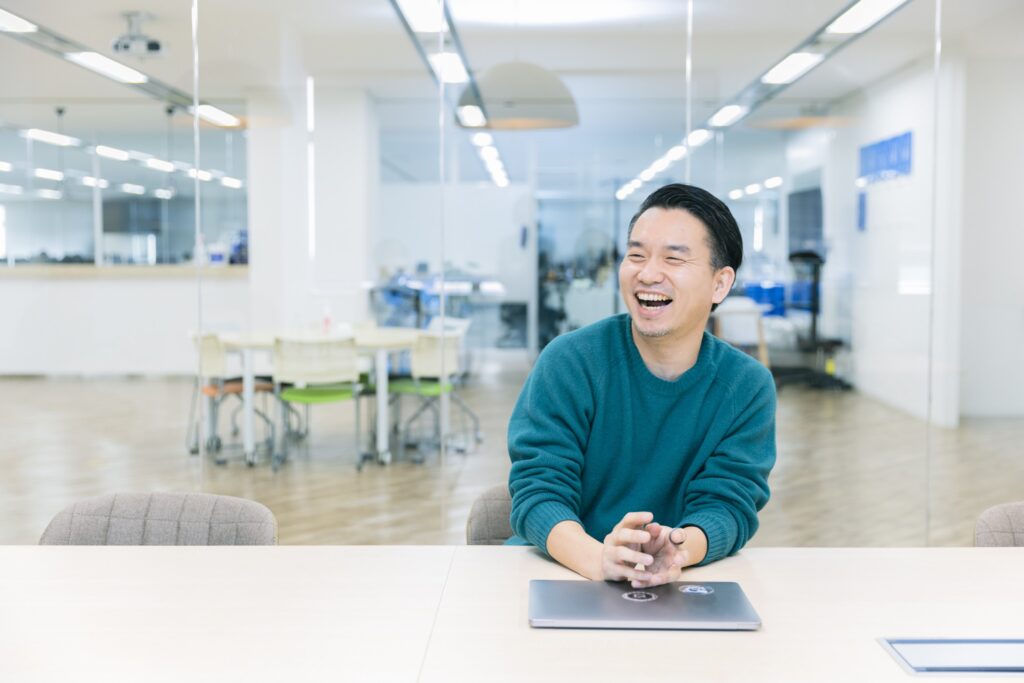 But I think that I will probably find some kind of problem again in my life that I have redone and start a business. If you find a problem that you can't help but feel like you can't live without, you'll spend your life trying to solve it. Isn't it bad to live like that?
After listening to the story so far, I felt that the axis of Mr. Yamada's life is "doing the right thing". However, I think it is very difficult to do the right thing as a business.
As you say, it's "super hard" to turn the right thing into a business. Especially in the health field, the importance of health is an unshakable fact, so everyone is 100% in favor of doing it. But whether they actually pay for it is another matter. A successful business requires a different perspective.
What I value in doing this business is how we can combine professionalism and future-oriented correctness without forcing our values on the world. Professionals such as doctors often follow the right path, but humans are not that simple.
For example, if you are a diabetic, how would you feel if your doctor asked you to monitor your blood sugar level 24 hours a day, restrict what you eat, and force you to exercise to improve your symptoms? I absolutely hate it, and it's impossible to take such thorough action.
It's human nature to give priority to feeling lazy and troublesome rather than doing the right thing. That's why people won't use it unless it's a service created after acknowledging that.
Our business is the same. Health is important, but we don't force it on the world. Correctness does not come first.
Finally, please give a word to our readers.
I think that it is important to join the company out of mutual love, rather than "just shoot and hit" when changing jobs to a startup. Do you have strong sympathy for the business and vision? And whether you want to take on the challenge of major social issues together with that company. Startups are never a stable place, so it's important that you look here.
If you enjoy taking on new challenges in a life-or-death environment, I would like you to try knocking on the door of a startup that makes you think, "This company is good."