A chance to earn 20 million yen even before starting a business! Sneak peek into Antler Cohort Program, the first startup support program to be launched in Japan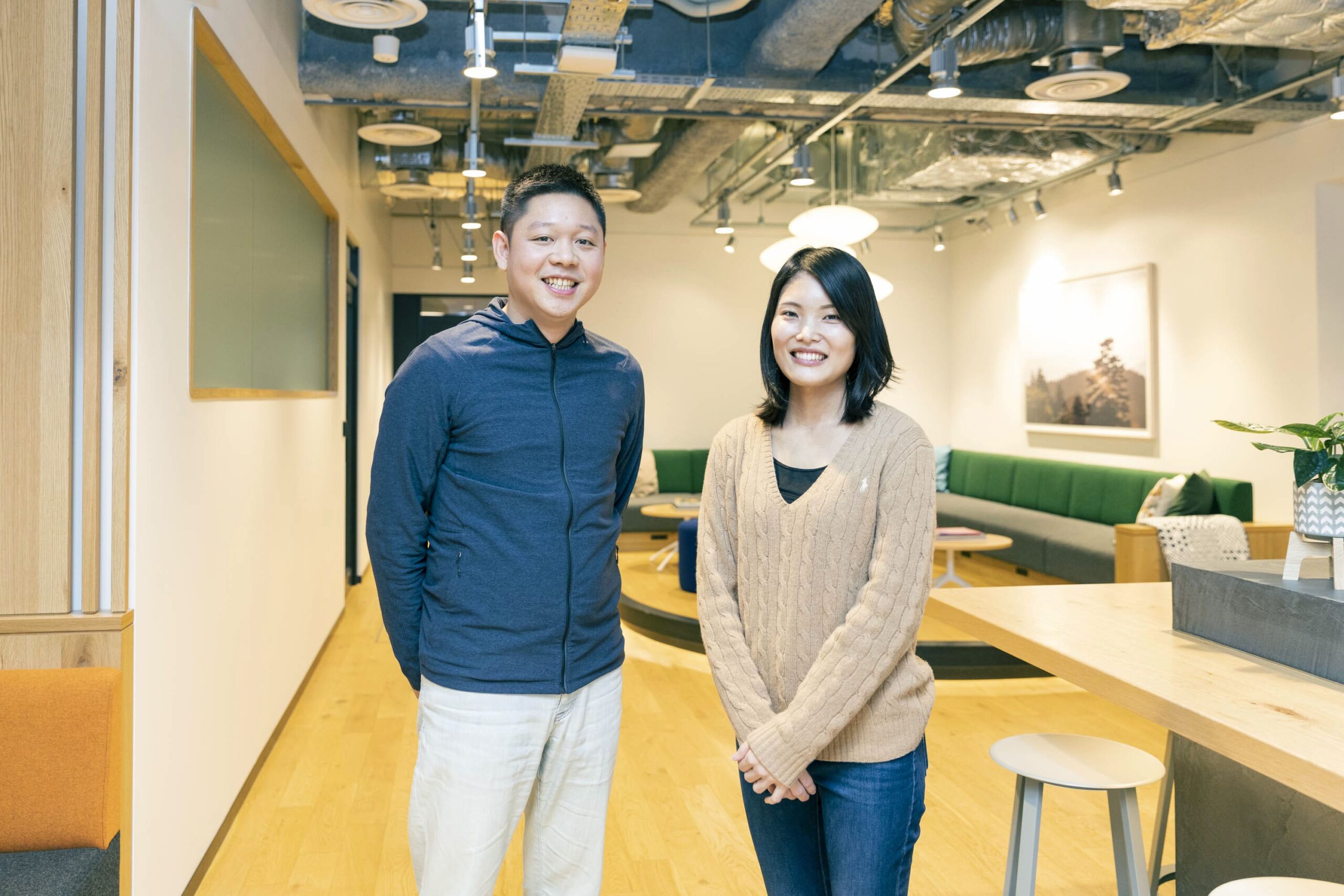 Antler is a global venture capital company that operates in 25 cities worldwide. The Japanese version of the Antler Cohort Program, Antler's entrepreneurship support program, was finally held.
This time, the editorial department covered the program being held at WeWork Toranomon. We will report program details, interview the program manager and get feedback from participating entrepreneurs.
What is the Antler Cohort Program that supports entrepreneurs from Day Zero?
The Antler Cohort Program is an entrepreneurial support program developed by Antler, a global venture capital which operates in 25 cities worldwide.​
The program that has produced a cumulative total of over 700 startups worldwide has finally arrived in Japan for the first time. Venture capital-sponsored accelerator programs are well-known in Japan, and the Antler Cohort Program is an entirely new initiative from a global perspective.Our editorial team was curious and headed to the scene to see what was happening.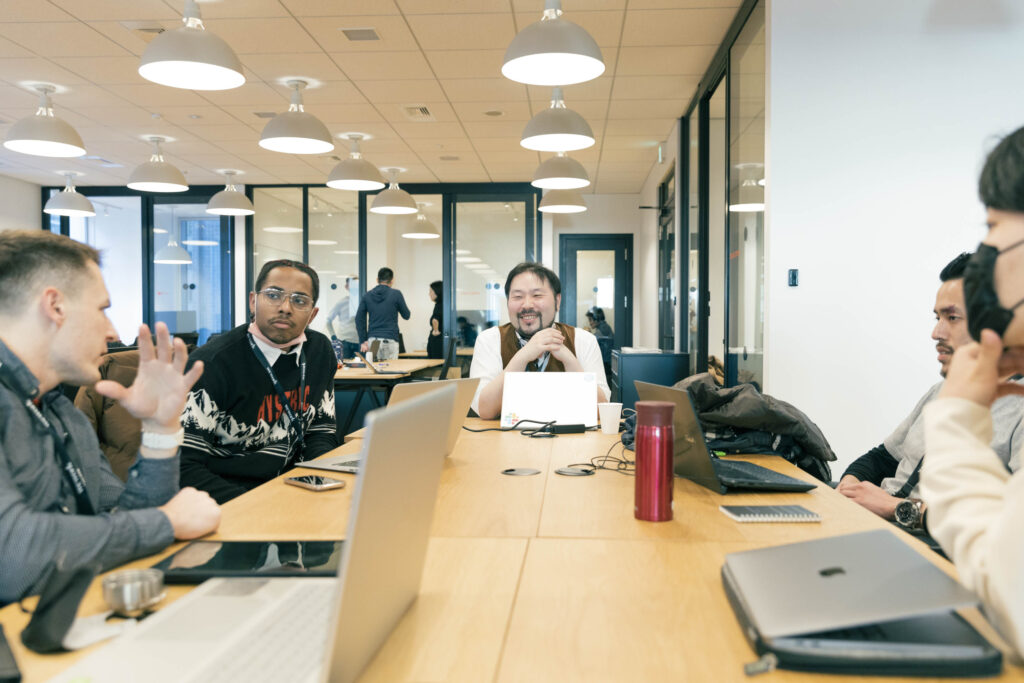 There was already great excitement when our editorial staff arrived at the venue.
We spoke to the participants and discovered that about 60 participants participated in this year's Japanese version of the program.
About 20% of the participants have already started their businesses, and the rest are still in the process of starting one and are participating in the program full-time after resigning from their primary job or taking a leave of absence.​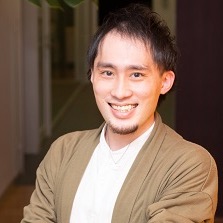 Unexpectedly older age group, not just in their 20's but in their 30's as well.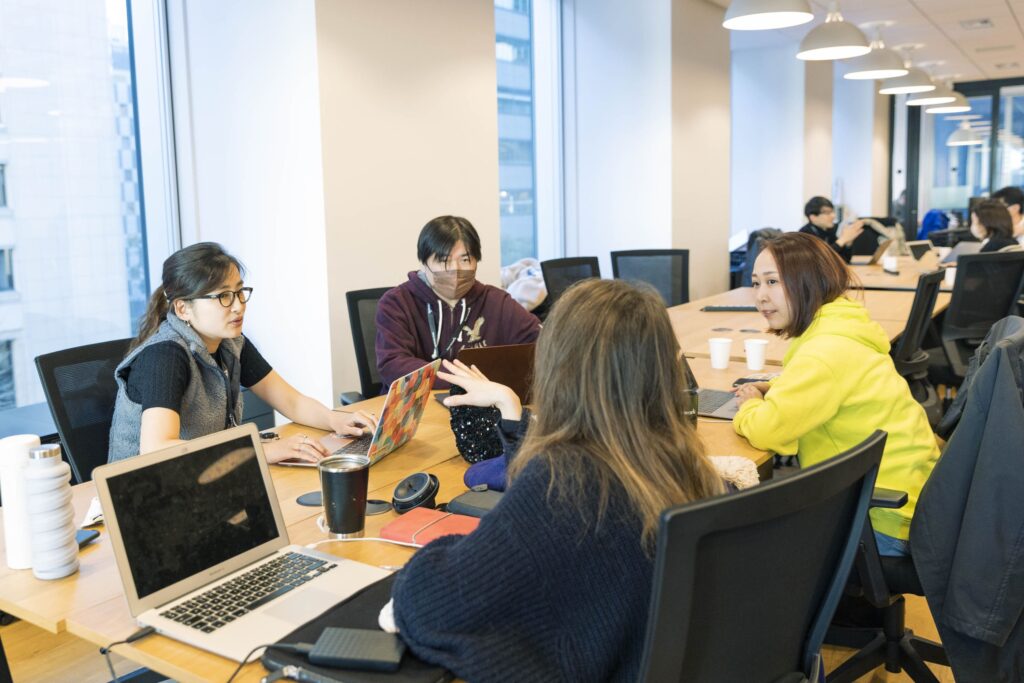 The participants were from 14 countries, with a high percentage coming from overseas, making the group quite diverse. It was just the third day after the start of the program, and it was the initial period of searching for founding members. The atmosphere in the venue was a mixture of tension and excitement. Everyone was actively introducing themselves, exchanging ideas, and looking for potential co-founders.
As the editorial department continues the interview, a pitch video is projected on the screen, and all the participants are watching intently.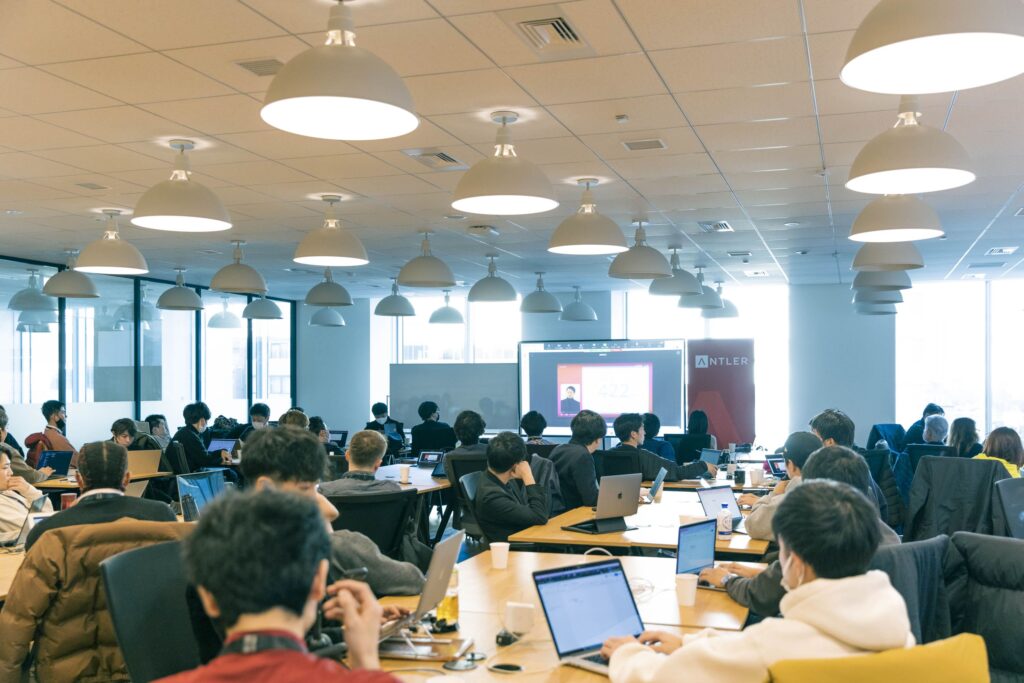 This is part of the program. A simple self-introduction or an icebreaker is not enough to get to know each other in depth. We watched one pitch and then exchanged opinions in groups of four about the content and the business discussed in the pitch.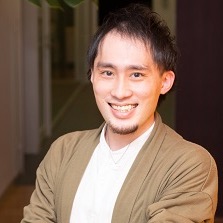 Even if it is just one icebreaker, it is a well-thought-out program. Highly informative!
​This sort of dialogue in small groups, repeated incessantly, seems to provide an opportunity for participants to learn more about other participants' backgrounds, ways of perceiving business, and characteristics of their way of thinking.​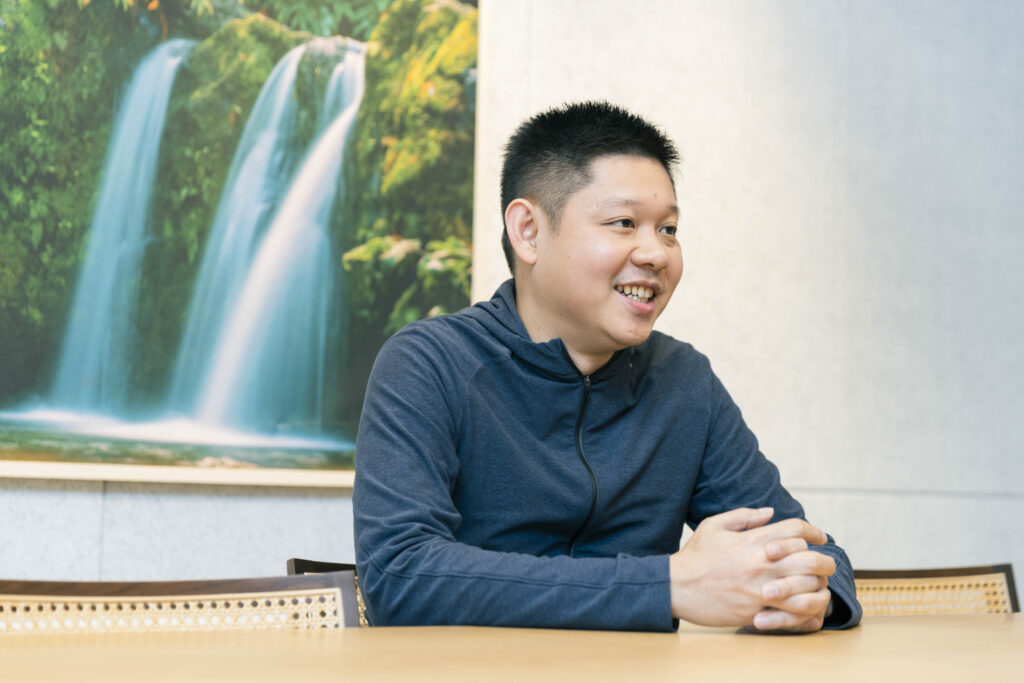 An innovative startup support program that won the hearts of Mr. Umezawa, who has experience as both an entrepreneur and an investor.
After our on-site interview, we conducted a special interview with Mr. Umezawa, the company's president.
Could you tell us again the characteristics of the Antler Cohort Program?
Umezawa: The Antler Cohort Program is an entrepreneurship support program that has been developed in 25 cities around the world. We receive about 1,000 applicants each time and select less than 100 of them. Some applicants are students, but the most significant number have 5 to 15 years of working experience and come from various backgrounds. There are many different motivations for participating, including those who have already started a business, those who have an idea but have not yet started a business, and those who are struggling to find co-founders.
​About 80% of the approximately 60 participants in the Japanese version of the program are pre-founders. About 40% of the participants are also engineers. We have just had a tour of the program and they are in the phase of looking for co-founders. The team members are competing with each other for team members, so we ask them to present themselves more while assessing others through icebreakers.
What factors did you focus on when selecting participants?
Umezawa: A distinctive feature of the selection process is a driving interview. Simply put, we ask candidates to describe their depth of knowledge and love for their business. Through this driving interview, we determine the candidate's motivation, what they want to accomplish, and ability to get things done.
Mr. Umezawa, how did you get acquainted with Mr. Magnus Grimeland, founder and CEO of Antler?
Umezawa: My first contact was through LinkedIn when I was contacted by the Head of executive recruiting at Antler. Since I had been a country manager for several companies, we decided to talk to exchange information. Initially, I wasn't particularly interested in it, but I became interested when I heard that it was a program that supports entrepreneurs from day zero (pre-foundation). I have experience as both an entrepreneur and an investor and was amazed at what a fantastic program this was from both perspectives. So, I decided to talk to various Antler staff to find out how they were making this happen. Before I knew it, I talked to 5 to 6 people, including the head of APAC (Asia Pacific) and Magnus finally. When I was first approached, I had no idea that I would be the one to launch the program in Japan, but I found the program so appealing that I was moved as I listened to what he had to say. I was then selected to join Antler in February 2022.
Could you tell us about the challenges you faced in launching the Japanese version of the Antler Cohort Program for the first time?
Umezawa​: Antler is beginning to be recognized in global cities, but it is still not well known in Japan, so it was a challenge to recruit while promoting the concept of supporting from "Day Zero". Last year, we had the opportunity to speak with hundreds of players in the startup industry, both in person and online. We were working on three fronts: recruiting members to run this Antler, fundraising, and attracting participants for the Cohort Program. We gathered applicants together with Antler Japan members who are experts in their respective fields and who shared the idea of "supporting entrepreneurs from 'Day Zero', and in the end, we are pleased to announce that a large number of people have been selected to participate in the Cohort Program.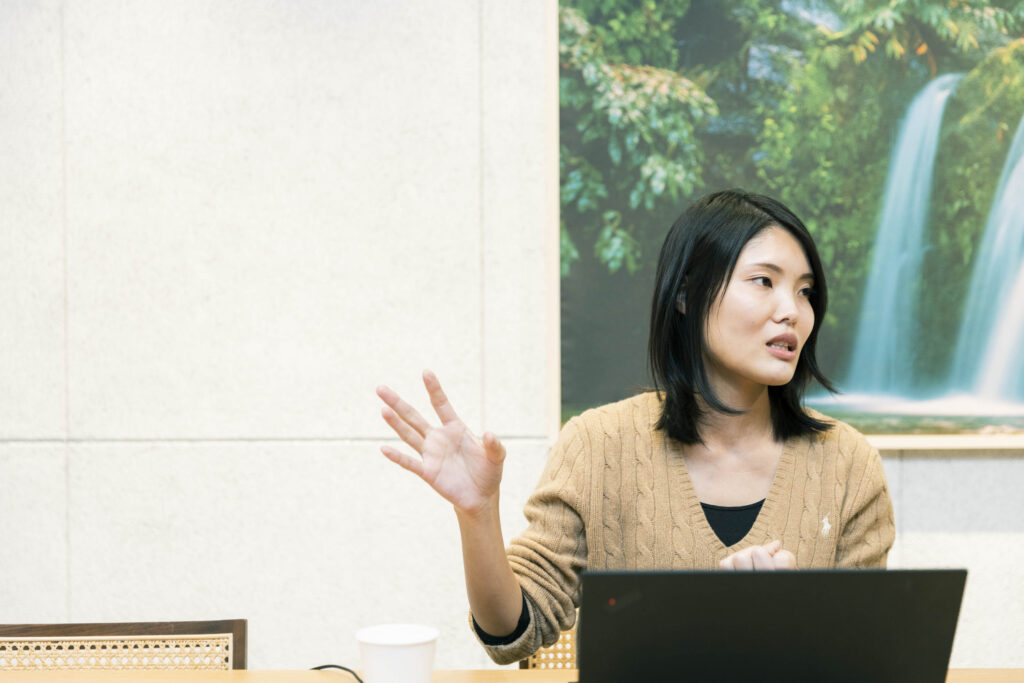 Content that goes beyond superficial conversations to understand each other deeply
We then spoke to the director Ms. Nakayama, who localized the program and created the contents of the Japanese version of the program.
We heard that the first week or two after the start of the program is the phase of searching for founding members. Could you tell us about your particular emphasis on preparing for that phase?
Nakayama: The goal for the first two weeks is to find a team member with whom we can work and fight together. There are three things that we consciously designed.
1- Knowing the profiles of all participants
Since this is an opportunity to present themselves to everyone, we ask participants to prepare well-written self-introduction slides. In addition, by utilizing the Hub, a platform that connects program participants and mentors, participants can view the profiles of those they are interested in online at any time.
2- Talk to everyone
We focused on making this an opportunity to talk face-to-face, not online. This was also a particular requirement for participation. Whether you can commit two months as your primary work on weekdays. Since the program requires a leave of absence or resignation, the hurdle for participation is higher, but we thought face-to-face communication was important, so we made it a requirement. The program's design is also based on the premise that you will physically be present and participate at the location where the program is held.
3- Do not end with superficial conversations
We have prepared activities that allow participants to see different sides of each other. Especially those that are done in groups of 4 to 5 people. A crucial factor is seeing how they view various other businesses, even if it is not in their area of interest. Also, through group work, we can see the quality they can deliver in a tight time frame, their role in the development, and what kind of unique ideas they can bring. The pseudo-collaborative process allows one to learn about business-related sensibilities, values, and perceptions. By experiencing these opportunities, the content is designed to comprehensively help you find a "co-founder who is a good match for you".
You said you would work on the idea brush-up in weeks 3 to 9. Could you tell us about your particular emphasis on preparing for that phase?
Nakayama: Umezawa and I, who are global and Japanese advisors, as well as experts in various fields who support and cooperate with this program, will work on business development while receiving daily mentoring.
This time, we have also prepared support unique to the Japan Program. We have created a system that allows free consultation with lawyers, social insurance labor consultants, tax accountants, patent attorneys, and other professionals. When launching a new business, there are things to consult with professionals, such as legal restrictions, confirmation of required licenses, back-office operations such as taxation and labor affairs, and methods of necessary procedures. However, in the early stages of the company's founding, there were few opportunities to consult with professionals due to financial issues. Sometimes, the development of services and products with critical business issues, and the company later realizes that the business model itself, which was initially envisioned, is not viable. Opportunities must be available to consult with professional people for free from the early phase, even before the establishment of the corporation. We took many initiatives to create this environment.
At the end of the program, a 20 million yen Pre-Seed round investment decision will be made. What do you expect the participating startups to have accomplished at this point?
Nakayama: This may be a bit of a generalization, but I want to see the definition of the problem to be solved, the pain (customer's issues and concerns) and some verification of how the idea will solve the problem. If you have a prototype for hypothesis verification, you get 100 points. In addition, we require that you have a team that does not have to be a participant in the Cohort Program, and we would like you to find a co-founder.
A brief interview with the participants
For this special edition, we had the opportunity to interview a few program participants to say a few words about the program.
Could you tell us about your expectations for this program?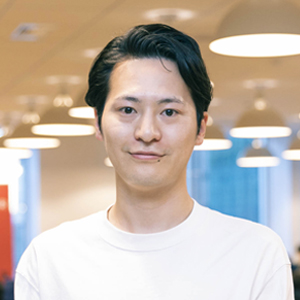 I have two expectations.
One is to meet people who have an entrepreneurial spirit. Another is the chance to raise funds at the end of the program.
Although the program has just begun, could you tell us the points already making you feel positive?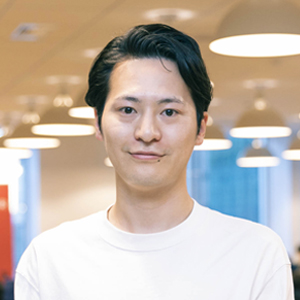 I was lucky enough to meet an excellent engineer. I want to work with that engineer to promote our business if possible.
Could you tell us about your expectations for this program?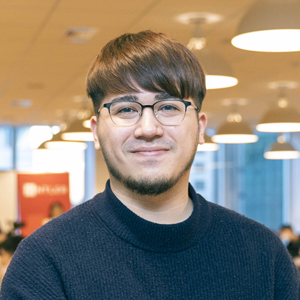 Since I am an engineer, I would like to meet and co-found a company with someone who wants to create global businesses.
I am participating in this program because it will improve my business skills while engaging in friendly competition.
Although the program has just begun, could you tell us the points already making you feel positive?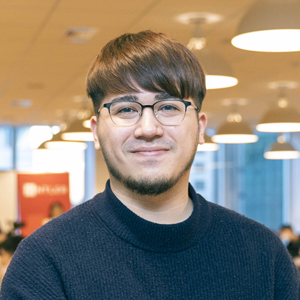 The thing is that many of us have experience in setting up businesses in various fields or have brought ideas that have already specific numbers.
Another point is that I have been able to talk to people with ideas that will lead to future innovations, which is very stimulating.
Could you tell us about your expectations for this program?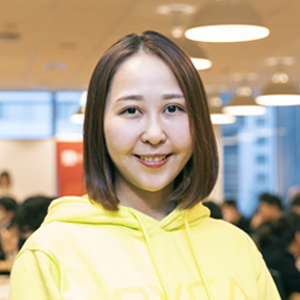 Finding someone with whom I can launch a startup has been challenging, so I'd like to find a co-founder through this program.
Although the program has just begun, could you tell us the points already making you feel positive?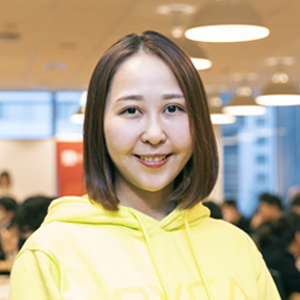 I am thankful for the environment where fellow entrepreneurs give me feedback when I talk about my ideas. and surprisingly, many of them say, "That's interesting!" I am starting to feel a little more confident in my ideas.
Finally, Mr. Umezawa gave a message to the potential entrepreneurs participating in this program.
Umezawa: We are said to be in a recession for startups. However, Airbnb, Slack, and Uber are all unicorn companies born because of the recession. Indeed, looking at the numbers, the environment for raising funds seems to be getting more difficult, but it is an opportunity for those starting their businesses now! We hope you will do your best with the idea that you want to challenge from the bottom of your heart.
Thank you!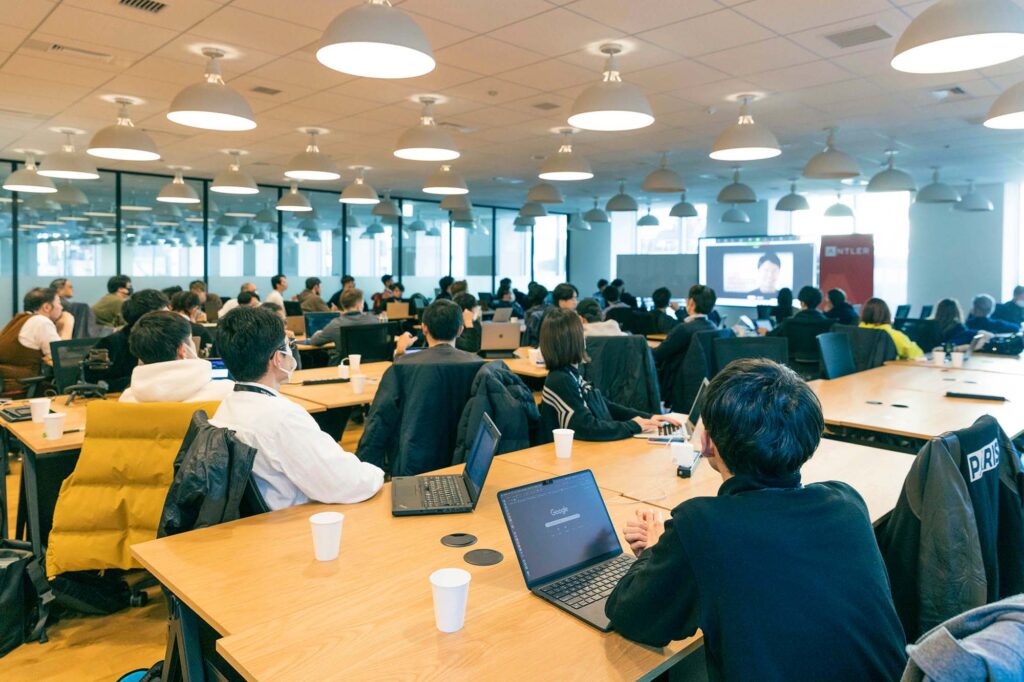 Editor's comments
The Antler Cohort Program is based on "Starting a business from Day Zero". An entrepreneur support program that sets itself apart from existing initiatives by providing entrepreneurs support who have nothing more than an idea. At the same time, the program offers the chance to raise 20 million yen in funding.
We look forward to seeing what startups will emerge from the Antler Cohort Program in the next 10 weeks.