Expansion of agriculture DX x decarbonization to six overseas countries. Interview with Mr. Tsuboi of Sagri, who worked with local governments to bring about legal reforms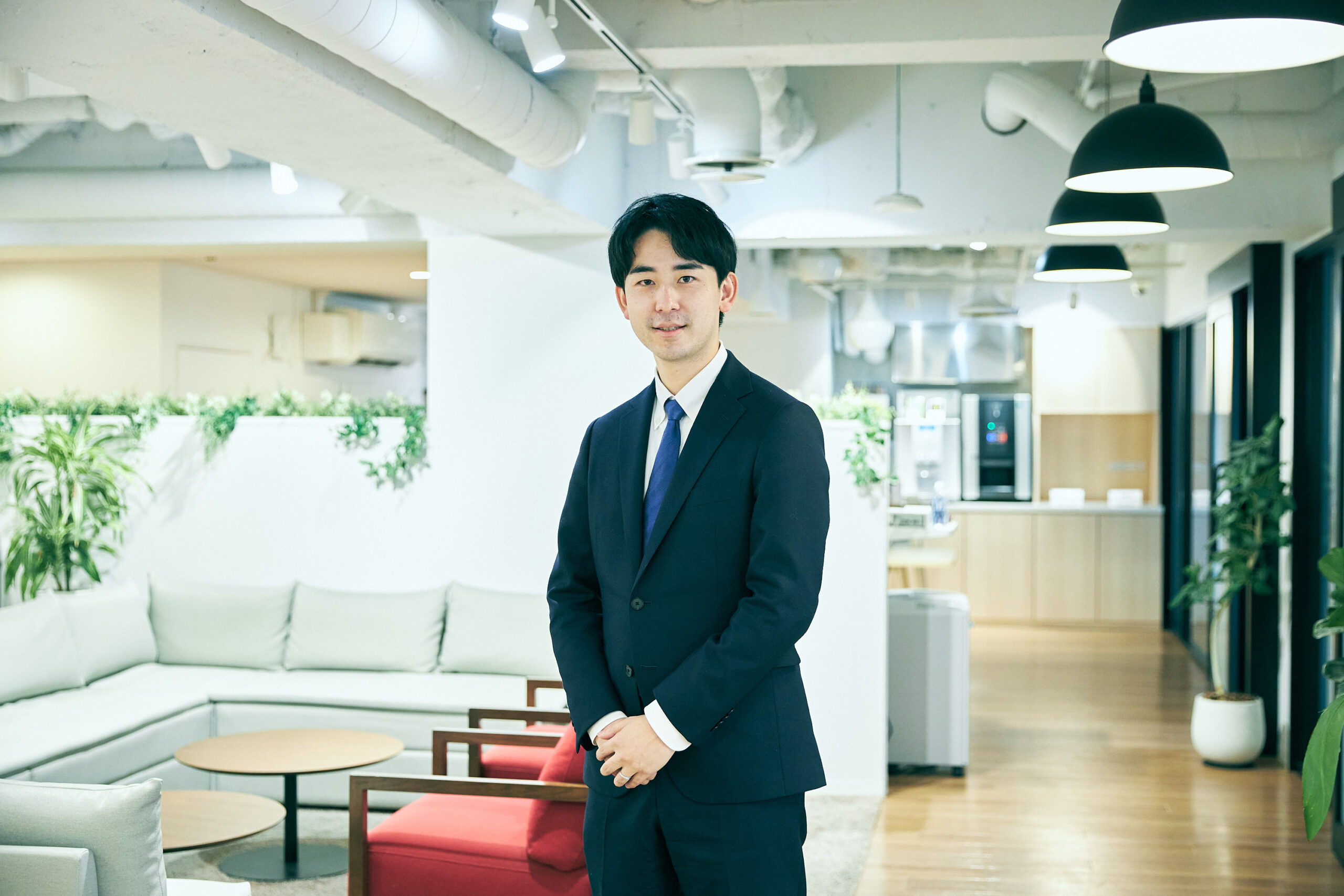 "Our product has a significant advantage, and we want to grow steadily"
These are the words of Shunsuke Tsuboi, who develops products to solve agricultural land-related problems using satellite data.
We interviewed Mr. Shunsuke Tsuboi, Representative Director and CEO and Representative Director of Sagri Co., Ltd, which has obtained a patent in Japan for an AI-based technology that automatically generates polygons of farmland and aims to solve the problems in agricultural land management by utilizing satellite data.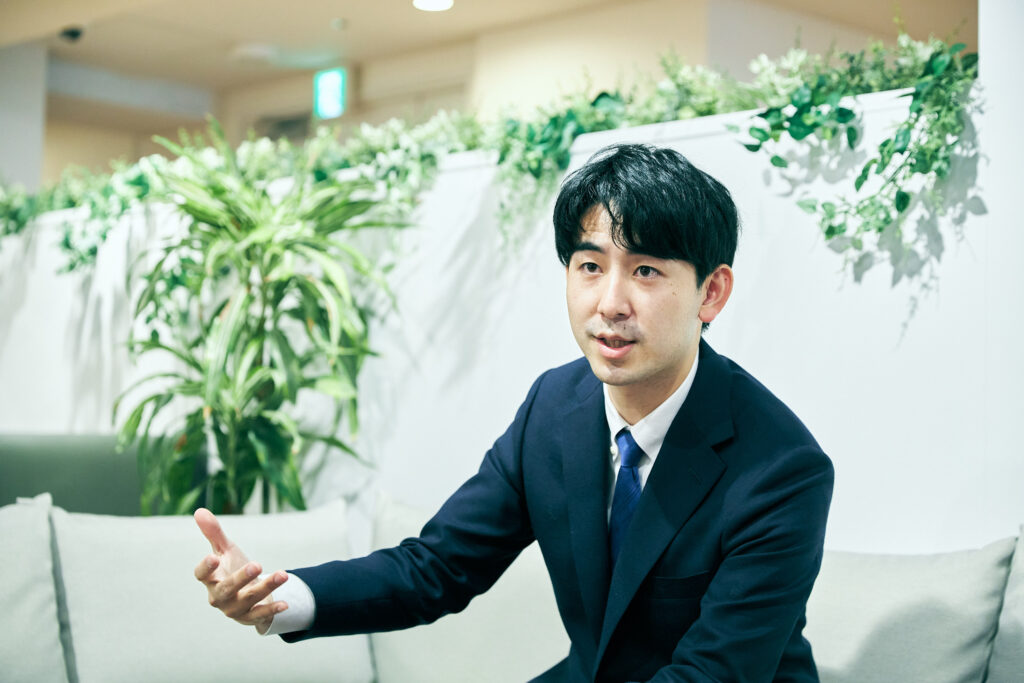 ACTABA finds the needs of the field and manages to amend the law
Please tell us about the business overview of Sagri.
​We are developing a business combining the keywords satellite, AI and grid. While analyzing satellite data, we want to deliver services to people engaged in agriculture worldwide.
As a business, we are developing three solutions: ACTABA, DETABA, and Sagri. ACTABA is a service that enables early detection of abandoned farmland using satellite data and is already being used by multiple agricultural committees. DETABA is a service that makes it easy to track land ownership information and is used by regional agricultural revitalization councils. Sagri is a service that makes enables agricultural workers and agricultural cooperatives to visualize the soil and growth conditions collectively, making soil analysis efficient.
Please tell us specifically what kind of "abandoned farmland" is analyzed by ACTABA.
Abandoned farmland includes not only land that is difficult to use as farmland but also land that is highly likely to be restored to farmland. Every year in Japan, a survey is conducted by the Ministry of Agriculture, Forestry and Fisheries on the state of more than 4.3 million hectares of farmland across the country, which shows that the current national average of abandoned farmland is about 10%. We will protect farmland that can be used and appropriately manage farmland that can be restored. It is important to understand farmland that has been abandoned and how to prevent it from increasing; since the task is very time-consuming, we are working to improve the efficiency of our work with ACTABA.
How did you identify the issues faced by people on the field, such as farmland patrols and planting surveys?
​Tsukuba City officials discovered the issues faced at the sites. In 2019, Sagri participated in the "FY2019 Ibaraki Space Business Commercialization Demonstration Project" and the "Tsukuba City Future Co-creation Project" and worked on demonstrating the technology. At that time, a person in charge of Tsukuba City said, "We have this issue in the city. Can satellite data be used for such issues in the city?" We were connected to the agricultural committee. When we spoke to them, we learned that about 41,000 people visually inspect abandoned farmland, like the Taiko survey during the Warring States period. This encounter led me to work closely with people in the field to develop the current core application for ACTABA.
After you released ACTABA in 2020, were there difficulties after the release?
I was convinced that ACTABA would help people in the field from the beginning. Several municipalities introduced it immediately after its release in March 2020, but there was a specific barrier to scaling the number of municipalities using ACTABA.
It was challenging to convince the local governments that abandoned farmland could be accurately identified using satellite data. Therefore, we first focused on steadily accumulating case studies. At the same time, we also lobbied for changes in the national rules. In the latter half of FY 2020, a demonstration of farmland patrols using satellite data to the Rural Development Bureau produced specific results, and the law was amended in FY 2022.
Starting with the introduction at the Gero City Hall in Gifu Prefecture in 2021, ACTABA is being introduced to local governments. Have you ever felt that the wind had changed direction?
It has changed a lot. At that time, it was before the law was amended, and I thought that it would not be introduced. But, as it turned out, the person in charge of Gero City gave me a better evaluation than I expected, and they made a decision almost immediately. Usually, there would be concerns about whether there were precedents in other local governments, but the system was introduced as the first case.
What was the reason for the immediate decision?
I believe there were two reasons. One is that Gero City, located in a hilly and mountainous area, has many problems with abandoned farmland, and there is a significant burden of investigation. The people in the field had to do the investigation in front of them even though they felt uncomfortable. The second reason is that we were lucky enough to meet a person in charge of Gero City Hall who was full of vitality. We were very grateful for his presence as he worked with the mindset of breaking the status quo.
Focus on the decarbonization area
Currently, the decarbonization business is being developed in India, right? What was the impetus for you to start working on it?
About two years ago, I participated in an UN-related accelerator program as a project related to decarbonization. Around this time, the AI Polygon was patented, and ACTABA's demonstration gave good results. When I happened to be on a business trip to India, an agricultural cooperative in India was talking about the carbon credit system. I was quite surprised, as I never thought an Indian agricultural cooperative would discuss carbon credits. At that time, the wave of Web3 had just started in Japan, but I felt a great sense of incongruity as to why deoxygenation had not come to Japan. Triggered by this, we started to consider a decarbonization business.
In Japan, the former prime minister had declared carbon neutrality as a policy, but there were few players, and the market had not yet been formed, so we started sowing the seeds of business in India first.
How do you maintain a balance with existing businesses such as Actaba, Databa, and Saguri?
My theme for 2022-2023 is decarbonization and global expansion. We believe that the introduction of ACTABA and DETABA in Japan will continue to expand steadily. This is because there are few existing players, and the advantages of our product are significant. As the next move, I want to take on the challenge of promoting a decarbonized business. Also, creating examples overseas will ultimately benefit Japan, so I am currently focusing on global business development.
Are you considering developing markets other than Japan and India?
In addition to Japan and India, we are also considering business development in Thailand and the Philippines. In the Philippines, the local people are also very interested in carbon credits. It will be a burden if new processes are necessary to create carbon credits. I want to create a world where economic incentives are created by properly evaluating the processes that local people are already doing.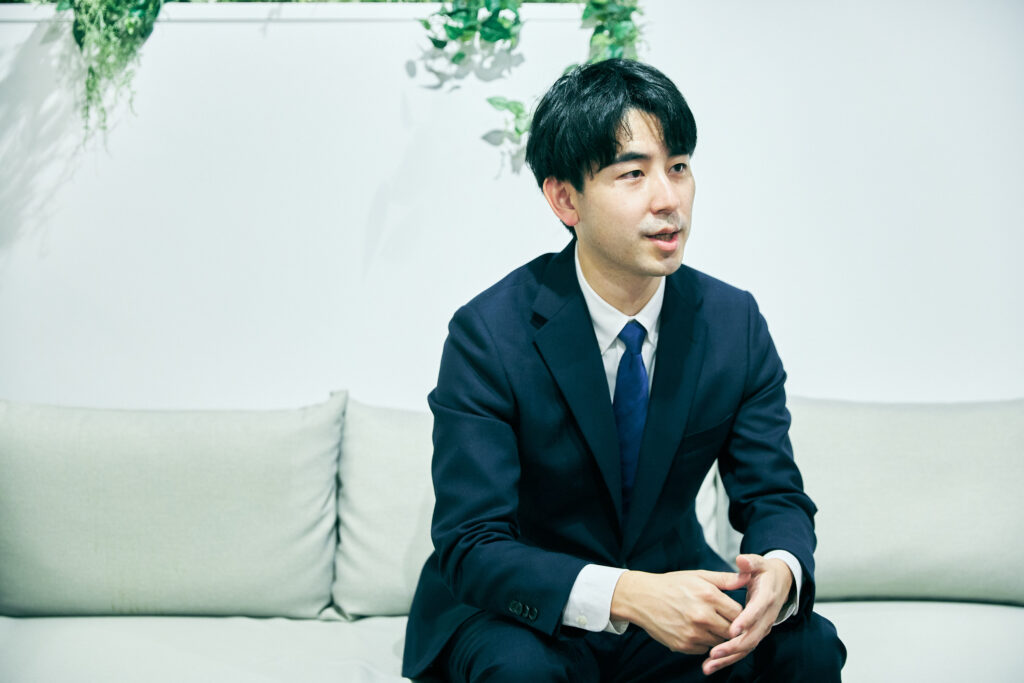 Moving to a higher phase as a manager with the participation of external investors
Uchu Co., Ltd. was founded during your student days. What were you thinking about at that time?
At that time, I felt that I was not a good manager. I was young and had a lot of energy, so I was able to involve others around me. However, I did not consider things such as team satisfaction, so the team eventually collapsed, and I did not understand the details of money management.
Now, I have slowly started to think like a manager. I have come to understand what is required to be done for going public. The difference from those days is that I can now make decisions as a manager rather than an individual.
Since when did you start to feel such changes in yourself?
The significant change was the investment by an external investor in 2021. The fact that we are getting capital from outside means it is not just our own company. Sagri is in a place where we can do nothing with our own performance. I feel that the weight of responsibility when something changes, whether positive or negative, is entirely different. Since I don't own 100% of the shares, if something big happens to Sagri, it's my responsibility, as well as the responsibility of other stakeholders. In this current position, I strongly feel that it's not just a superficial story but also connected to my growth.
How do you acquire human resources who will be the company's core while the organization grows steadily with external capital?
When we hire full-time employees, we leave it to our COO, Masuda, to decide. I am only responsible for the total budget for the personnel expenses of the team, and Masuda is in charge of other decision-making. He also conducts one-on-one sessions after joining the company.
On the other hand, in the executive class, I make decisions by persuading everyone. I look for them, make decisions, and make proposals at board meetings. Currently, I am only doing one-on-one with 3 executives in the company.
Are there any challenges in hiring Sagri at the moment?
We had a problem with not having enough engineers a year ago, but now we have changed to a situation where we have no problem hiring. In this phase, the next challenge is establishing a personnel system in the organization and improving the interview quality. Specifically, we will create a system for salary negotiations, make overtime costs and SOs transparent etc. If ambiguity occurs and employees continue to be anxious, they will not want to perform and contribute to the company, and the speed of growth of both the person and the company will slow down. Creating a highly transparent system within the company is challenging and important.​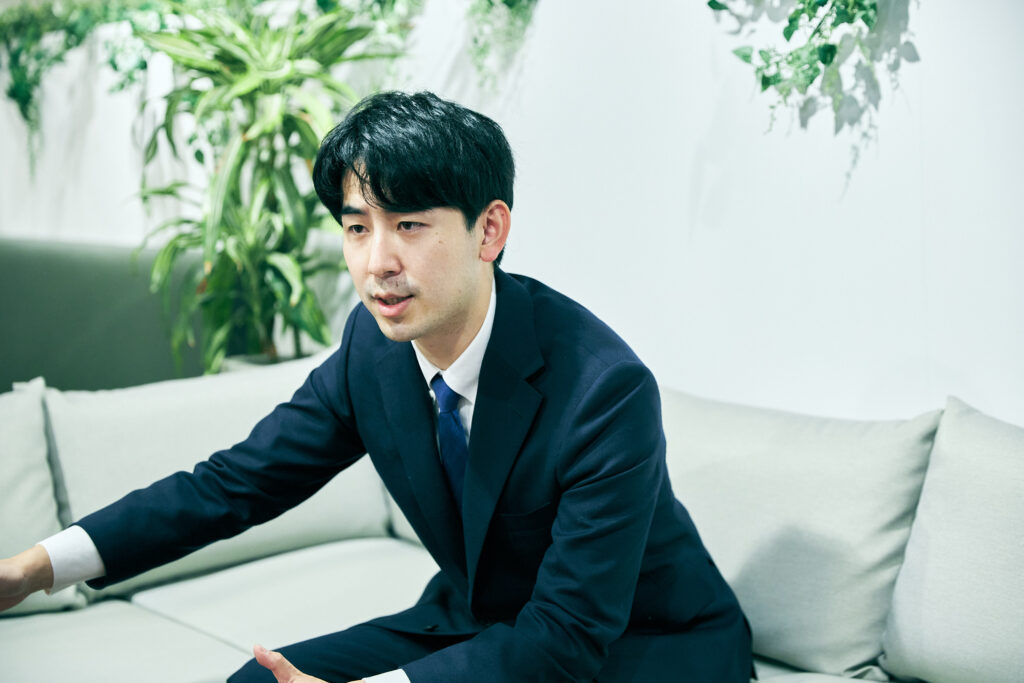 Because it's a startup, it's important to have full-scale growth.
What pitch events and demonstration programs did you participate in the past?
I participated in the ICC (Industry Co-Creation®) Summit and B Dash Camp last year, and both had their advantages. I intentionally pitched two completely different contents in the two events. The ICC Summit is an event with the concept of co-creating Japanese industry. There, ACTABA, which had accumulated cases, was a perfect fit with the audience as it was not in an early phase. B Dash Camp is a concept that expects a global challenge in seed, so I pitched it as a carbon-free business.
What were the specific benefits of these two events?
At both events, it was a great advantage to create contact with investors and connect with large companies with whom we could collaborate. It was also a valuable opportunity to have contact with audit firms and players who will lead us to the future.
Could you tell us how you feel about the Japanese startup ecosystem?
I always feel that there are many stereotypes of a startup. Although digging out the deficits and growing fast is important, I think growth is important after achieving PMF (Product Market Fit). I don't think investing a lot of money before achieving PMF is a good idea.
The most important thing is to grow organically. The reason is simple: equity finance is cruel. I don't think the amount of capital needed to realize a PMF is that much, so looking at the current startup scene, I feel PMF should be as small as possible and self-financed.
Lastly, Mr. Tsuboi, please tell us about the world you want to create through the Sagri business.
We want to make a world where many users use our Sagri product in the global market. By 2030, we plan to expand the service to about 10 countries overseas. We are already operating in six countries, including Japan, and we would like to expand our Sagri services and businesses in the decarbonization area. It may seem like a highly ambitious challenge, but if you are excited, please don't hesitate to contact us.
Thank you!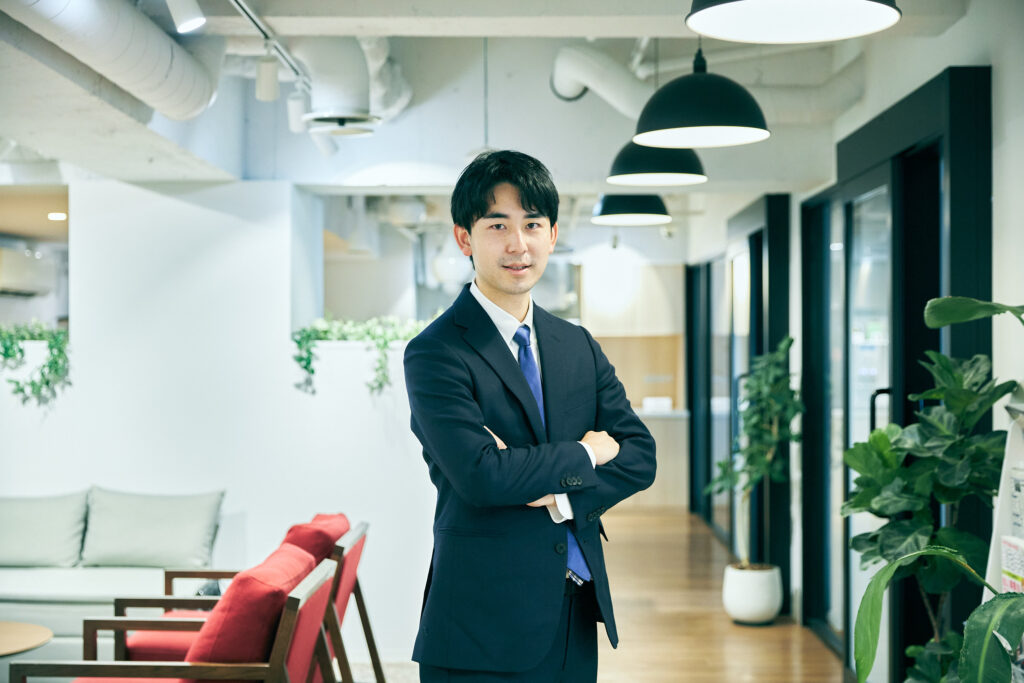 Editor's comments
Through the interview, I was very impressed with the story of Mr. Tsuboi, a student entrepreneur, transforming into a manager with a higher perspective.
Sagri aims to take on further challenges in the global market while growing its business in Japan. I am looking forward to the further possibilities of satellite data utilization.