Change the Flow of Merchandise by 180 Degrees Based on Consumption Data. Mr. Hidetoshi Hayashi, CEO of SmartShopping, Challenges to Realize a New Future of Shopping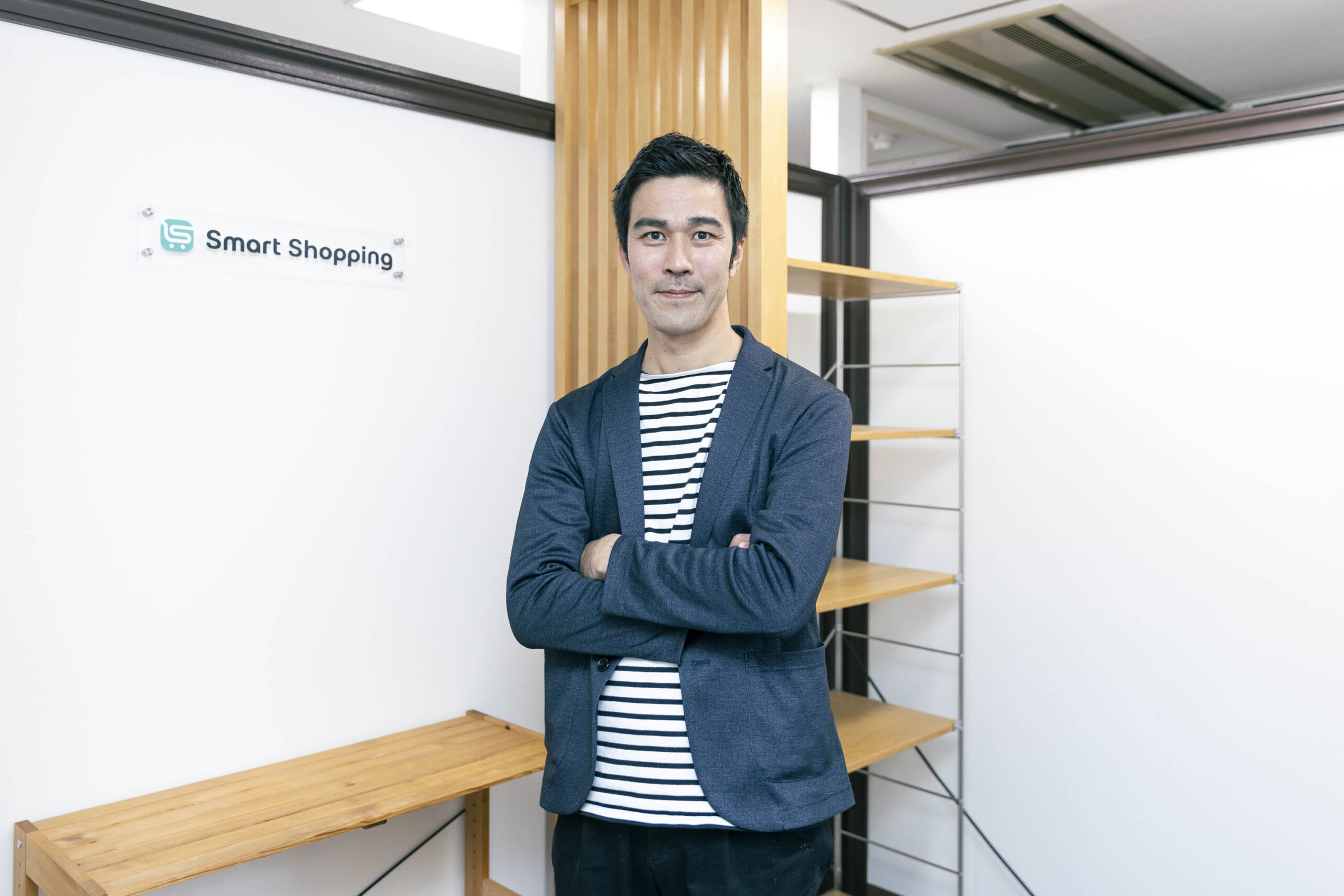 About 40 years have passed since the term "supply chain management" was first used in logistics research in 1982. Since then, the technologies that support society have changed significantly, but the fundamental structure of the "flow of merchandise" in society, from raw materials to product manufacturing and delivery to final consumers, has not changed that much.
We interviewed SmartShopping, Inc., a startup working on SmartMat Cloud, an IoT service for inventory management that can potentially change merchandise flow 180 degrees. This service allows users to automatically purchase what they need when they need it and the amount they need. We interviewed Mr. Hidetoshi Hayashi, one of the co-founders and CEO, about the motivation for the business development, reasons for starting the company, fundraising, and prospects.
How Smartmat Cloud, an IoT Service That Automates Inventory Management And Ordering, was Created
First, could you tell us about SmartShopping?
​With our vision of "making the flow of merchandise super-smart", we develop and provide SmartMat Cloud, an IoT service that automates inventory management and ordering. This service has a simple mechanism whereby items to be managed is placed on the "SmartMat" IoT weight scale, and the inventory quantity is automatically determined based on the weight. The system can order new inventory if the inventory falls below a certain number. In addition to solid items such as screws and towels, the system can also handle liquid and powdered items whose remaining quantity is difficult to grasp with the human eye. The status of inventories can be checked at any time from a smartphone or computer at hand.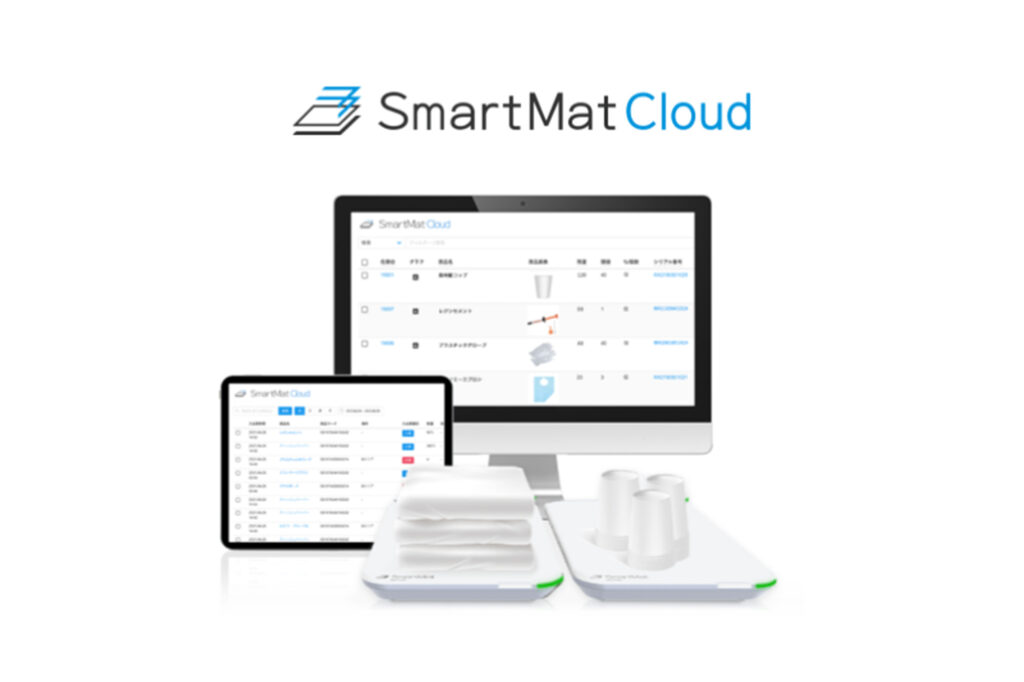 Could you tell us about the motivation behind the creation of SmartMat Cloud?
This service and product resulted from our vision of "creating the future of shopping" that we have had since our company's founding. We wanted to eliminate the 'labor' of shopping, such as purchasing daily necessities, from the future of shopping, as creating excitement and joy for such purchases is difficult.
To this end, we were developing a business idea to create a service that could purchase good and inexpensive products on behalf of consumers.
As for the experience of purchasing inexpensive items, this can be achieved through price comparison services. The purchase of good products could also be achieved by writing recommendation articles, as we were managing a media site about e-commerce sites at the time. However, when building a service that would "automatically purchase things at the best timing", we hit a wall.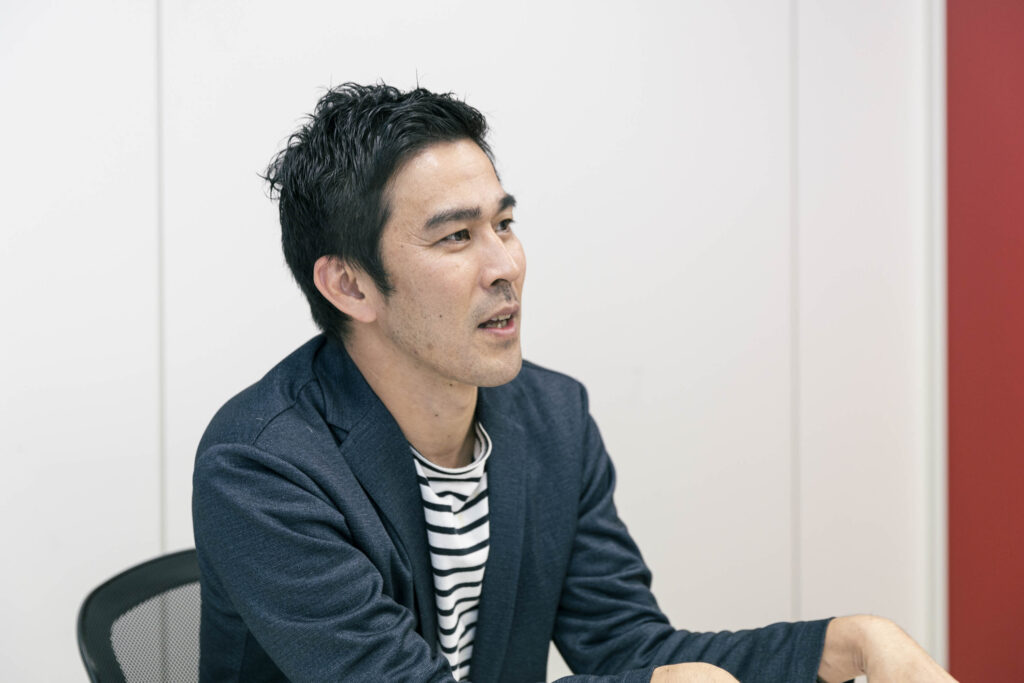 What kind of wall was it?
When creating an automatic purchase system, we initially considered developing software using machine learning. However, because we had "purchase history" as the data to be handled, we could not create a highly accurate model no matter how many times we tried.​
We misunderstood the nature of the purchase history data. The purchase history was very "dirty" data, with a large discrepancy between the actual behavior and the data we have. Assuming there is a person named Mr. A, the purchase history data we obtain does not record everything that Mr. A purchased in his daily life. For example, if Mr. A usually buys laundry detergent on an EC site but buys it on the spot at a drugstore because it was heavily discounted, that alone will cause a difference between the actual purchasing behavior and the purchasing history data acquired from the EC sites and other sources. No matter how much purchase history is used as training data, it is impossible to accurately determine the "best timing" to purchase what is needed automatically.
I see. Do you mean you changed your business development approach after realizing this?
That's right. We kept discussing within the company how we could realize these visions and ideas in the world without ever giving up the idea of automatically purchasing things at the optimal timing and the vision of creating the future of shopping. One approach that emerged was collecting consumption data using weight as an index. While working on the idea, we decided to develop hardware called SmartMat, and by the time we launched SmartMat Cloud, four years had passed since the company was founded.
Although it took time to build the service, did you have any conviction when you arrived at the idea of SmartMat Cloud?
Rather than conviction within ourselves, we gained confidence as we saw people's reactions outside the company. Since considerable time had passed since our founding, we had already participated in various exhibitions with prototypes in the preliminary mass production stage. We exhibited in Japan and events in Las Vegas, New York, and other foreign counties. Perhaps because it stood out more than other booths, many people stopped to listen to us, and we received feedback such as, "It seems unlikely that a product with this kind of idea would exist.". While we had not launched the service officially yet, the positive feedback gave us a sense of conviction that SmartMat might work.​
The words of Mr. Tange, President of SHIFT Inc., finally prepared me to dive into this business. I boldly took on the challenge of SmartMat Cloud because they told me, "Your product is interesting, so don't be afraid to give it a go."
Attended Kyoto University to Study Computer Science
By the way, SmartShopping was co-founded with Mr. Shiga, right?
That's right. I started the company with Mr. Shiga, a friend from Kyoto University. Shiga and I were like comrades in arms, as we would spend overnight at a coffee shop that was open until morning just before the test, and we would exchange information and get through the job hunting together. After graduating, we went our separate ways but met regularly to talk.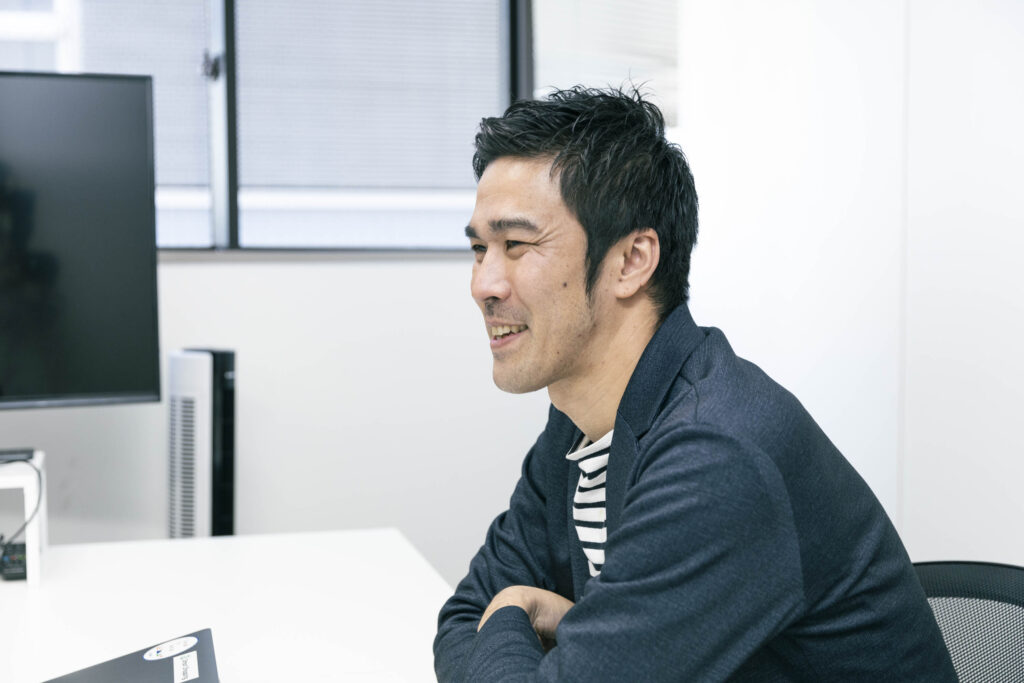 When we were both in our 10th year as working adults, we were both at a turning point in our careers, and we decided to start our own company. From that point onward, we continued to meet every Friday night to knock out 1,000 ideas for new businesses, occasionally inviting acquaintances. As a result, we decided to launch a business with the direction of "creating the future of shopping" because the regular delivery service I worked on at my previous job, Amazon Japan, could not deliver goods when they were truly needed. Later I started SmartShopping in November 2014.
Did both you and Mr. Shiga initially have entrepreneurial aspirations?
It wasn't that I wanted to start a business at all costs, but I knew there was a possibility that I would eventually do so. Both Shiga and I studied computer science at university and graduate school, and many people around us were using the Internet to start businesses with web services.
When I thought about what kind of business I would like to start in such an environment, I realized I didn't want to start a small business to earn small change. If I was going to dedicate my life to something, I wanted to create a company that would make a big difference in society. Therefore, I thought I should not start a business while still in school but instead go out to the world and learn about business.
I see. Although you wanted to start a business, you thought you should do so after gaining the necessary experience in the business. By the way, why did you choose Kyoto University?
I wanted to study computer science. When I attended university in the 1990s, only a handful of colleges offered computer science courses.Among them, Kyoto University offers a specialized curriculum that allows you to study professionally from the first year of undergraduate school. I decided to go to Kyoto University because I wanted to spend my university years immersed in computer and Internet technology.​
Why did you become interested in computer science?
The trigger was the word processor and Macintosh that my father gave me. At the time, my father, who worked for a major manufacturer, brought home a word processor he no longer used at work and gave it to me to use freely. While I enjoyed using it, my father listened to a colleague's story and bought me a Macintosh for about 300,000 yen.
It was still the eve of the Internet era, so I used Macintosh in a very ordinary way, such as transcribing game strategy guides and fiddling with spreadsheets. However, as a child, I had high hopes that computers would change the world in the future, as I was exposed to a Macintosh at least once a day.
Your childhood experiences sparked your interest in computers and Internet technology. What kind of university life did you lead?
I was a typical Kyoto University student (laughs). I went to the university only as much as I had to, and I spent the rest of my time reading books and working part-time as a web page developer to learn the latest programming languages. At my part-time job, I helped build websites for bonsai stores, furniture stores, and even an unusual underwear store, using languages such as ASP and Perl.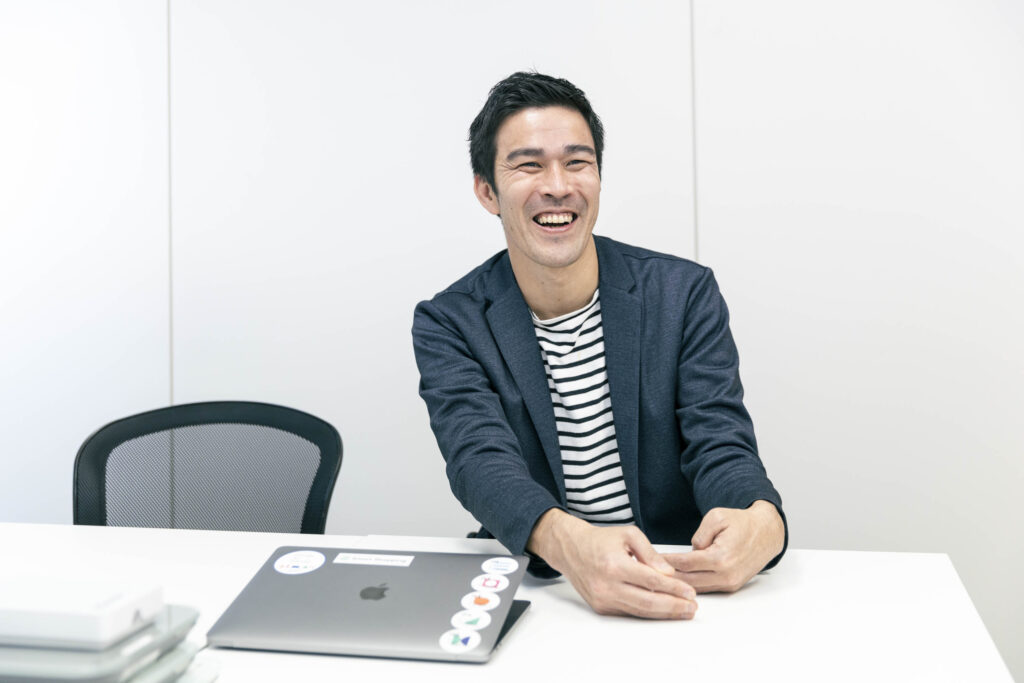 I also tried setting up a server at home. I tried to acquire the domain name "Keihan Sanjo.com", which was named after the Keihan Sanjo area where I lived at the time, and I still remember being very surprised at how easy it was to get the domain name.
I learned computer technology theories at university and acquired skills useful in society through extracurricular activities. I was living such a university life.
Seven Years at a Consulting Firm where I Trained in the Business Domain
After graduating from university, you joined Roland Berger, a foreign-consulting firm, as a new graduate. Why did you choose a consulting firm as your career path after studying computer science?
I was aiming to become someone who could understand both programming technology and management. When I attended university, I witnessed the fact that there were many geniuses with advanced skills in the field of programming. I started writing programs in earnest while in university, but some of my classmates had been programming all day long since they were in junior high school, and they would write several codes in the time it took me to write one code.
When I saw this, I felt I should compete in a different field, not a world where my only weapon was technology. After hearing many stories from various working professionals, I learned that human resources who understand technology and management are rare and will be in demand in the future. I felt that a very exciting future awaited me, and I chose to work at a consulting firm to train myself in the business field rather than using the skills I had acquired at university.
I see. So, you left computer science for a while and got a job.
That's right. Of course, as a consultant, I had hoped to get into projects in the IT industry if possible, but that did not come true. The reasons were that the consulting industry's method of summarizing management plans in units of three years increments contradicts the ever-changing Internet industry, resulting in very few projects in the IT industry.​
However, at Roland Berger, I oversaw a wide variety of projects. I also worked in manufacturing, medical, apparel, and overseas markets. Including my MBA studies abroad, I was with the company for about seven years in total, and I think it was a period during which I learned a lot about how many businesses in the world operate in the course of business.
You also experienced studying abroad during your time at the consulting firm.
I studied at IE Business School in Spain to get my MBA. I decided to study abroad because I wanted to experience new stimuli. I felt burnt out after working for Roland Berger for five years. Regarding my outlook on life, I wanted to live like a nomad and not stay in one place, and I wanted to work for about five years and then take a year off. That is why I decided to take a break from work and devote myself to my studies.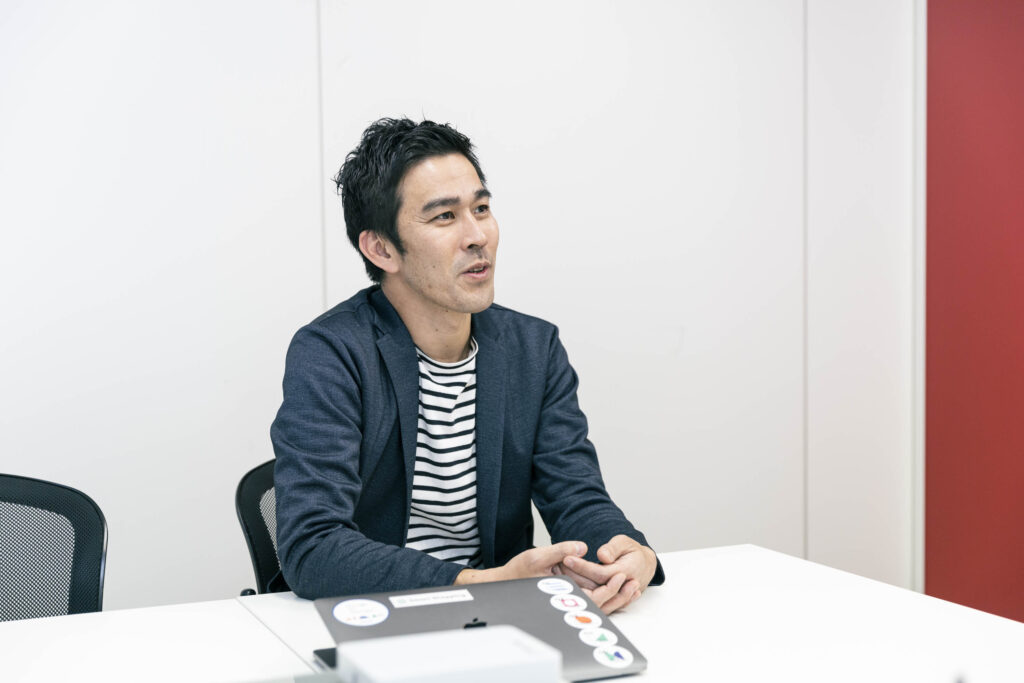 How was your experience studying abroad?
Through my work as a consultant, I gained a truly diverse range of business experiences, but at the same time, I was aware that I was lacking in areas such as accounting and financial theories. I am glad that in Spain, I was able to learn more about the areas.
​Also, many entrepreneurs gather at IE Business School from all over the world, and it was not only enjoyable but also valuable to be able to analyze examples of successful startups through the classes and to meet people who are serious about their business plans.
Corporations from Around the World Took Note. Overwhelming Results Produced with the Launch of New Services in the Amazon Japan Era
Could you tell us about your career after studying abroad?
After that, I changed jobs and joined Amazon Japan. I worked as a product manager, which is what I wanted to do, and I was in charge of launching the Amazon Family right after joining the company.It was quite a difficult period, working on launching a new business while undergoing an onboarding program; as a result, I succeeded in creating an overwhelming track record even in the global market.
Was the Amazon Family a whole new service? Or was it a form of localizing an American service for Japan?
Although localization is formally applicable because the American service had a model based on the assumption of losses and thorough discounting to counter the competition, we significantly changed the value provided to the user. For that reason, I think we were, in effect, moving like the launch of a new service. ​
When we launched the Japanese version of the service, we rebuilt it into a business model significantly different from the one in America, including offering customers special benefits for continuing the service and creating a structure to generate profits from ToB by holding member-only sales.
We also worked on the Japanese version of the Subscribe and Save service and significantly changed the service content compared to America. We significantly improved our results by making the Subscribe and Save service compatible with smartphones, which could only be used from PCs in America, and by creating a service that focused on the actual situation in Japan and the future social aspects.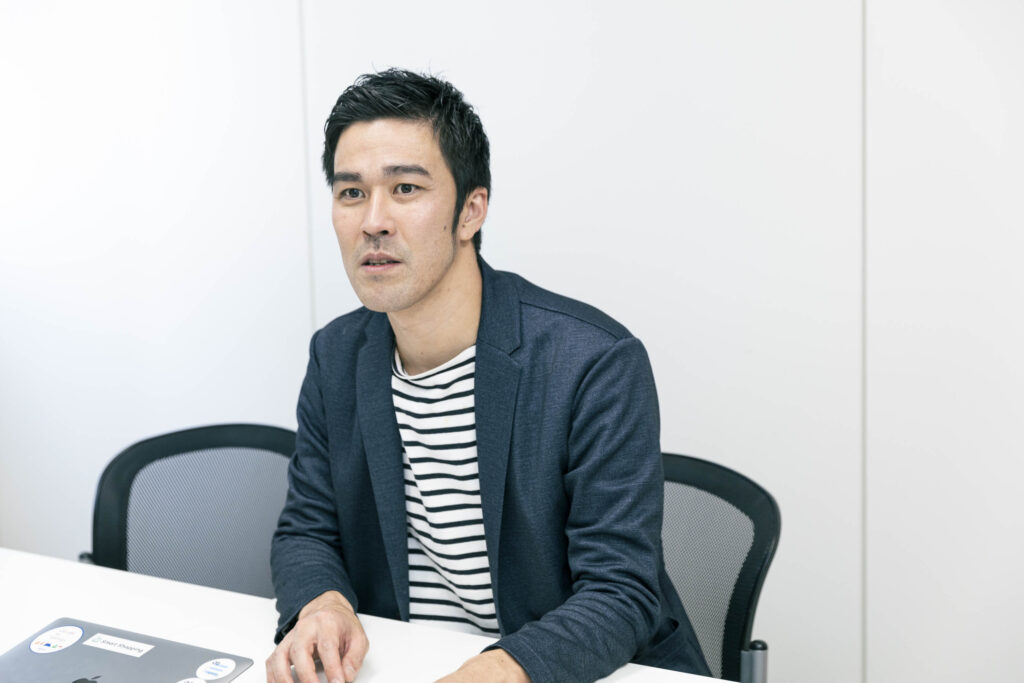 Coordinating with the home country to launch a service different from the US must have been challenging
No, in my case, I thought that the home country would not agree no matter how much I adjusted at the planning stage, so I would modify the service first, produce results, and obtain approval from the home country based on the actual numbers. I was working in a slightly odd way (laughs). People over there make decisions quickly when they have numbers to back them up. That's why I thought it would be better to do what we can do ourselves first and get results rather than waiting for the other party to agree.
I see! Did you learn this working style during your time at the consulting firm?
In a sense, I guess you could call it "professionalism"? I think the ability to "do something" under any circumstances was forged during my time as a consultant. Even among the members of Amazon Japan, many lamented that they wanted to start a new business but that the home country would not cooperate, but when I heard that, I said, "It's not that they won't cooperate; you need to get them to cooperate! You have to convince them to cooperate!" I thought (laughs). Even if you proceed somewhat irregularly, in the worst case, you will be fired; lives will not be lost. This slightly extreme way of thinking is why we never give up and explore various working methods, believing that anything can be done somehow.​
When I asked you about how you started your business earlier, I think you mentioned that you were at a turning point in your 10th year of career. Were you at Amazon Japan at this time?
that's right. I was asked if I would like to work in Seattle because of the overwhelming success of my work on Amazon Family and Subscribe and Save, which became a global success story even within Amazon. There are many very talented people at the head office, and I felt that I would enjoy working there, but right around that time, Shiga, who had been working in the United States, was returning to Japan. So, as I mentioned earlier, I began to consider the option of starting a business and decided to give up on going to Seattle and proceed with preparations for starting a business.
Whatever you want, whenever you want it. Making the Flow of Merchandise Smarter tor Society
Let's start by talking about your company's funding and corporate culture. First, how was your experience with fundraising? We often hear that startups dealing with hardware have difficulty raising funds...
You are right, and I think we also had a hard time raising funds. Especially at the time of the founding, it was the heyday of web media, and almost no startups were successful with IoT services. It was challenging to gain the support of VCs and others regarding the hardware and services we were developing.​
However, one good thing was that we received government subsidies for hardware development. We have made steady progress, one step at a time to the present day by receiving subsidies of about 30 million yen, loans from banks, and procuring equity from business companies.
Let me also ask you about the company's core values. Your company has a logo attached to each value. I thought this was a unique point that other companies do not have, but is there a reason you added the logo mark?
This logo was created in November 2022. One of our talented designers voluntarily created it to promote our core values visually. It was so easy to understand, so we adopted the design as it is today. I think people like this designer are active in our company, who take the initiative and produce results before being asked.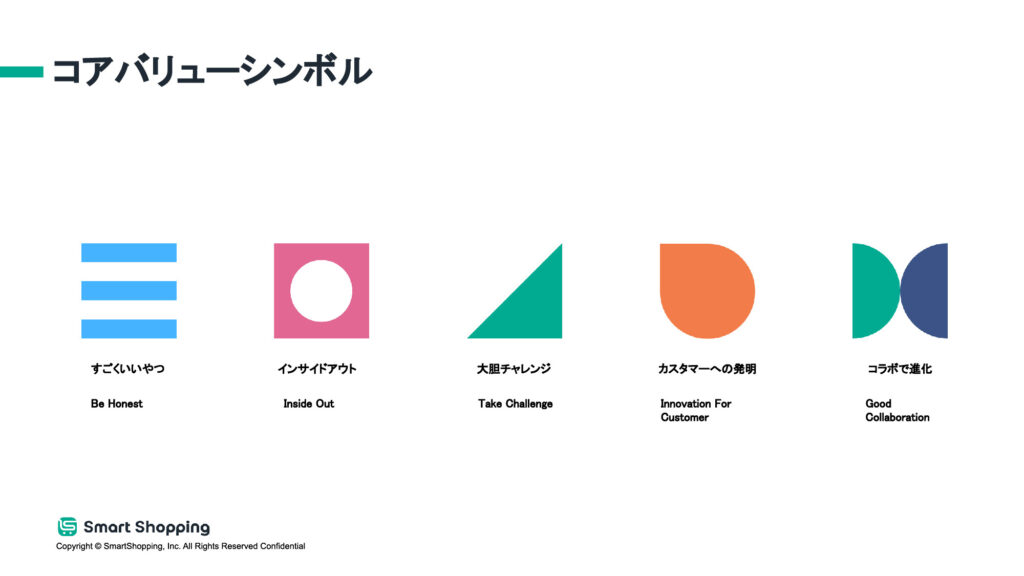 So, there is a culture that values and respects taking the initiative.
That's right. Even if the result of taking the initiative is a failure, as long as the person takes responsibility for the work, they should have learned something and will not be reprimanded. Instead, there is a culture that celebrates such failures. People who understand the vision and mission, act independently and grasp the results are better suited to our company than those who wait for instructions.​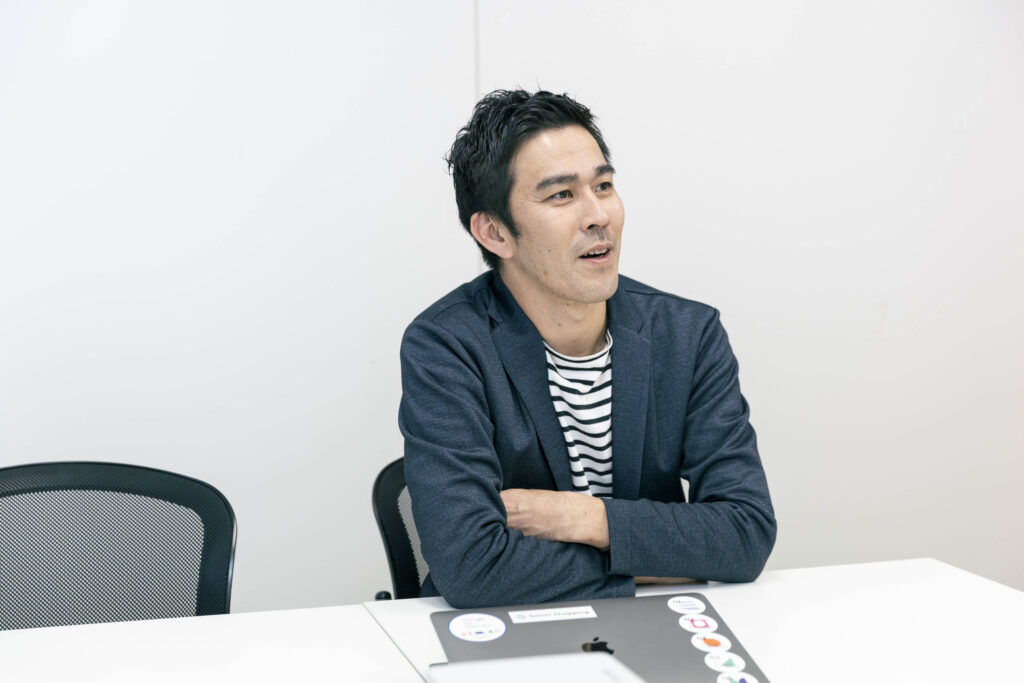 I see. However, if many people take the initiative to act, there may be concerns that the internal leadership will be lost, right?
That is why our core values come alive. Our core values are sprinkled with straightforward and easy-to-understand words such as "be honest", "inside out", and "take the challenge". In particular, "be honest" and "inside out" are the values we consider to be the foundation of our company. No matter how talented a person is, if they lack integrity, they may exert their power in the wrong direction and run out of control, just like a broken Ferrari. They should be able to view themselves objectively and make corrections as necessary. And if we can meet someone who can take actions within the scope of their actions with a sense of self-responsibility, we would love to work with them.​
Because the mindset is firmly defined in the values, the employees and the company are aligned in their outlook. There is little discrepancy between the employees and the company when they take the initiative.
I know this sounds like a fundamental value, not like a startup, but we believe that the mindset has a significant impact on the team and the results. I believe that the result of work is "mind x skill". Even if you are highly skilled and have an ability value of 100, if your mind is minus 2, the result will be minus 200. That's why we place great importance on the basic mindset that also applies to how we should be as human beings.
Could you also tell us about your prospects?
Our company aims to change the flow of merchandise in various situations from the current push type to something as lean as Toyota's "just-in-time method". This is a pull-type world in which we supply what you need when you need it and the amount needed. We believe that such a structural transformation of the flow of merchandise can only be realized because we have been able to visualize and acquire unprecedented new data on the flow of merchandise through Smart Mat.
What kind of world will result from this? Consumers will be able to live at home like in a hotel. When you stay several nights at a hotel, the hotel staff will replenish your daily necessities, such as towels, toilet paper, and toothbrushes, while you are away during the day. With such an image, it will be possible to replenish daily necessities in everyday life automatically. We believe that you will have a very convenient shopping experience, and that it will help solve the problem of shopping refugees, which has become a hot topic in recent years.
In addition, having accurate data on consumption trends will enable manufacturers to create more sophisticated systems for everything from purchasing raw materials to production and management plans. For example, if a restaurant knows that only a few bottles of liquor are left, it can predict when orders will come in. The manufacturer or delivery company can replenish inventory before the order is placed. Customers will no longer have to rush delivery orders, and deliveries can be made with time to spare. As a result of such reforms, we believe that we can reduce unreasonable working styles and eliminate unnecessary products throughout society. I want to create an accurate DX for the merchandise flow in society.​
Finally, please give a message to our readers!
Life at a startup can be enjoyable. Since there is an overwhelming lack of workforce for the things that need to be done in the business, it is not uncommon for one person to fulfill ten roles. I think startups provide an environment where you can grow ten times faster as a person. I have experienced consulting firms and Amazon but have grown more than at any of these companies.
Also, because we are in the early stages of establishment, it is a valuable experience to have a sense of "rowing the boat with our own hands". Large companies have no choice but to work within established missions and cultures, but in startups, it is possible to be involved in creating missions, visions, and values. Considering a company's lifetime, such opportunities are hard to come by, so if you are hesitant about changing jobs or starting a business, I would like you to try it at least once in your life.