ZABoooN's Sales Force Takes on Ships! Interview with ZABoooN's CEO, Mr. Todaka, who is revolutionizing the working environment for seafarers.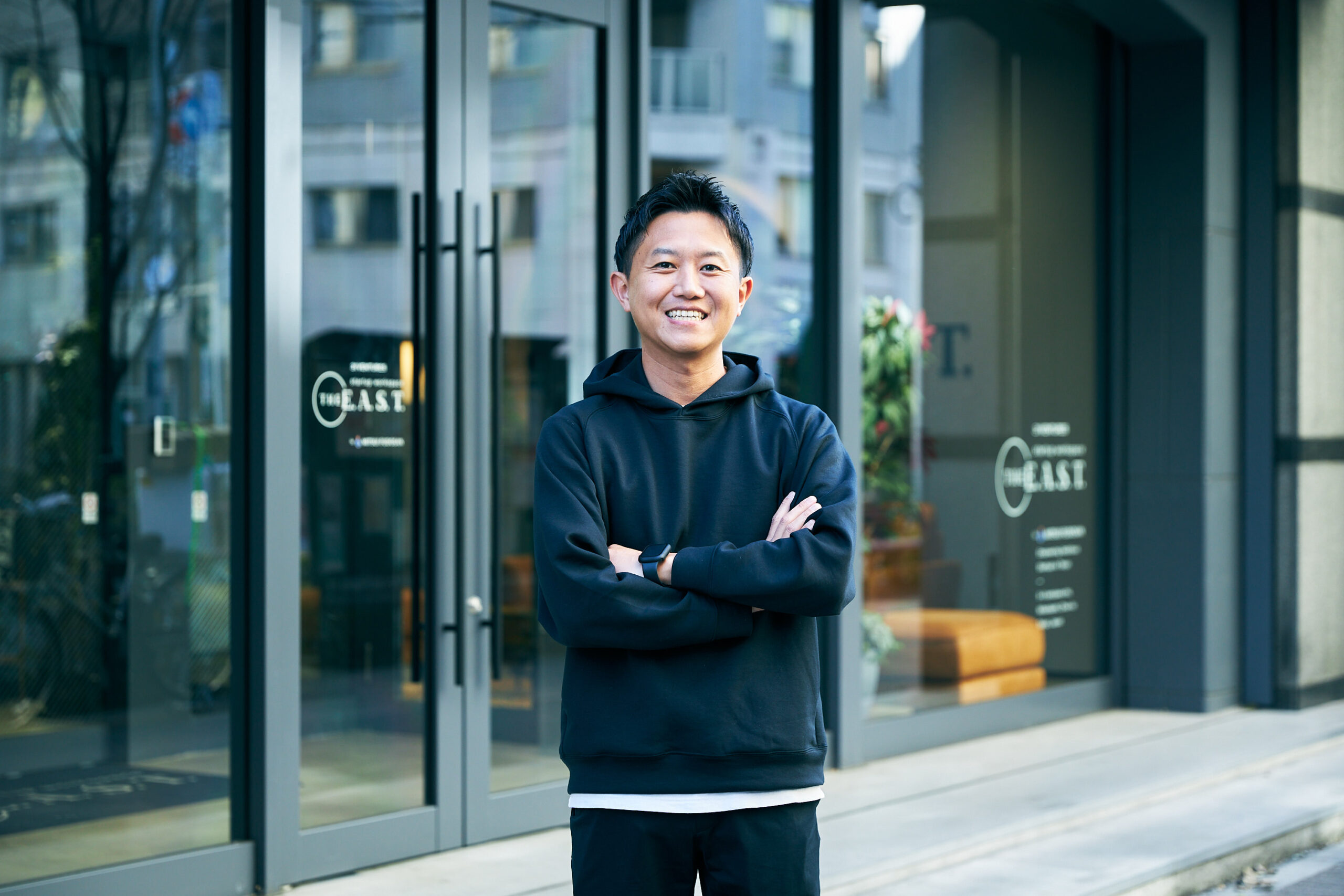 "We will take on the challenge of working in the maritime industry that supports the import and export of Japan, an island nation."
​Mr. Katsuya Todaka, who has deep knowledge and is an expert on the maritime industry, is tackling the problem, says, "The maritime industry is a very important part of our lives, and we have a lot to learn about it."
In April 2022, the Ministry of Land, Infrastructure, Transport and Tourism announced revisions to the Seafarer's Act. We interviewed Mr. Katsuya Todaka, President and CEO of ZABoooN, Inc., a seafarer labor management SaaS provider in the maritime industry, experiencing a wave of reforms in how workers work.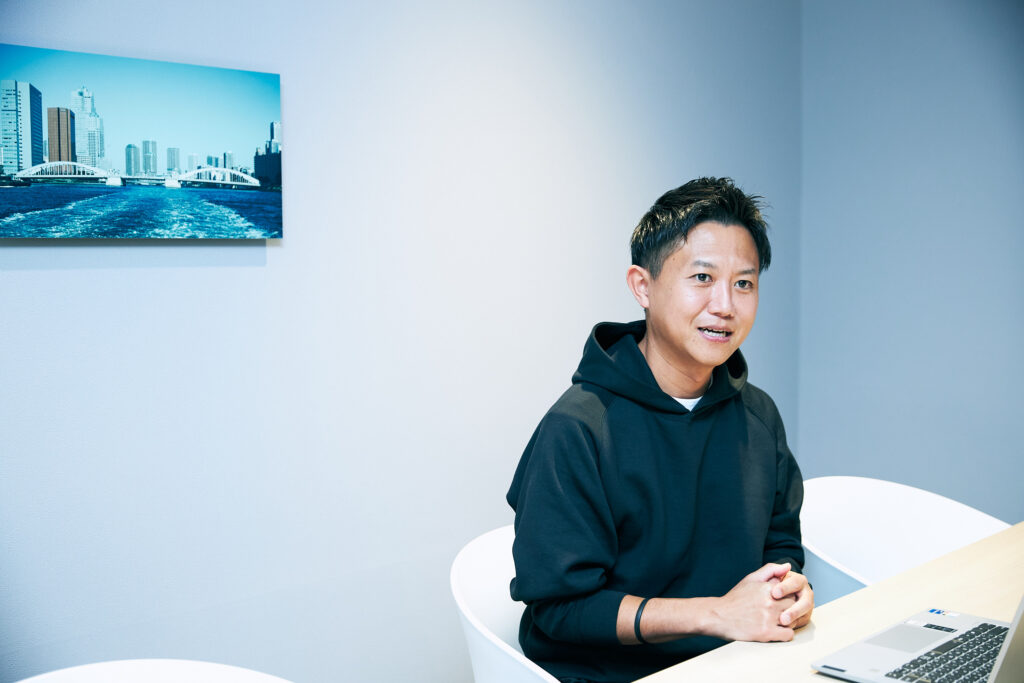 Seafarer's working environment where the concept of clocking in and out does not exist
Once again, please give us an overview of ZABoooN's business.
We are a startup aiming for DX in the maritime industry. Currently, we are developing seafarer labor management SaaS called "MARITIME 7". Users use it as a platform that connects operating vessels and land-based parties with the same information in real-time. In the future, we plan to increase the number of functions that improve the operational efficiency of those involved in the maritime industry.
What is the underlying reason for the recent increase in legal amendments in the maritime industry over the years?
I believe there are two main reasons. One is work style reform. Labor management for sailors is often ambiguous, and once on board a vessel, it is always treated as working hours, and the concept of clocking in and out does not exist. One of the aims of the Ministry of Land, Infrastructure, Transport and Tourism's legal reform is to improve these work practices. The other is to address the industry-wide shortage of new sailors. The second reason is to prevent young sailors from leaving and to boost the industry.​
The revision of the Seafarer's Act in April 2022 reportedly provides a tailwind for the introduction of MARITIME 7. What specific feedback have you received from your customers?
Until now, sailors have primarily managed their work records on paper. Longer voyages generate large amounts of paper, and they also forget the hours they worked. MARITIME 7 enables labor management with a single tap of a smartphone, shares information on the ground in real-time and automatically creates a labor-management record book. All information on which crew members disembarked at which port can also be tracked on MARITIME 7.
In particular, we have received many comments from sailors that the UI/UX is excellent. MARITIME 7 was initially designed to be a product that 70-year-old sailors could use, and that concept has been well received.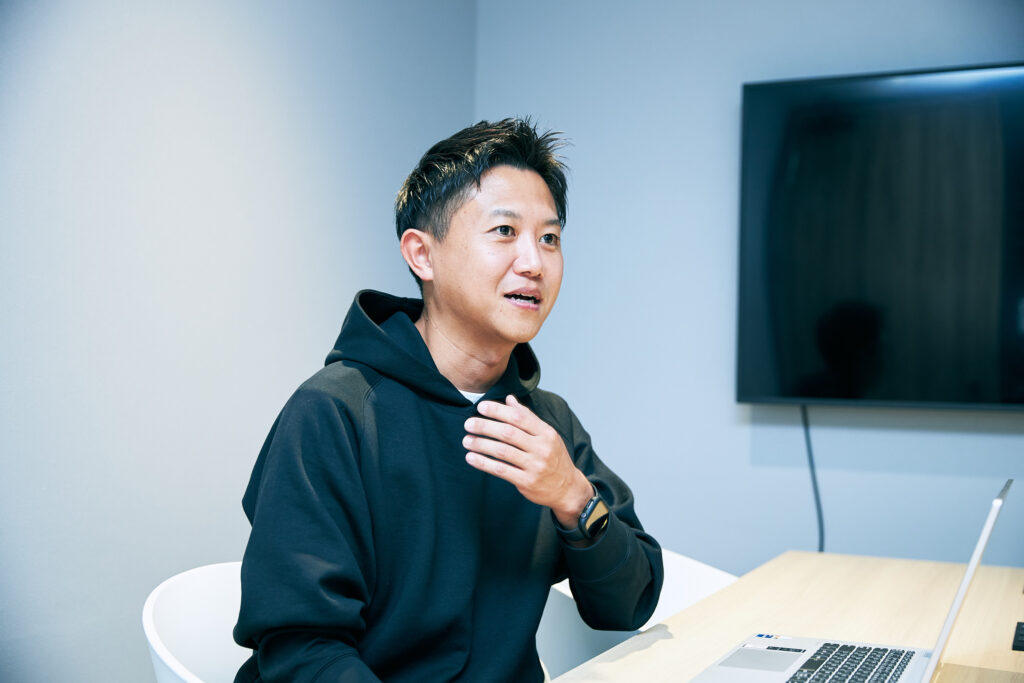 A word from a family member paved the way for the challenge
We understand that your family has always been in the ship management business. Could you tell us about any experiences from your childhood that left a strong impression on you?
I was on board a ship for the first time when I was in the early grades of elementary school. And I remember being incredibly surprised to see foreign sailors aboard a ship managed by my family's business. The captain had a long, white beard, just like the captain in the picture books and as a child, I thought that was very cool. Despite these experiences, the city also had a thriving shipbuilding industry, so the maritime industry was a regular part of my daily life. At the time, I had no idea I had a unique experience.
Growing up in an environment close to the maritime industry, what kind of things did you think about when you were a student?
I have wanted to start my own business since I was in university. Having grown up in the countryside of Kyushu, I desired to work in an economic center like Tokyo from the time I was in junior high school. After becoming a university student, I thought about various entrepreneurial plans, but the maritime industry was not included in those ideas.
After that, you returned to your parents' house and were engaged in the ship management business, but what prompted you to do so?
I had always thought I would return to my parent's home someday. As my father grew older, I decided it was time for me to return to my parent's home. In the family business, I first learned on the job by sailing with foreign sailors to Taiwan, Indonesia, and the Philippines as an apprentice. In the family's ship management business, there was no clear distinction between maritime affairs (coordination of rules) and public affairs (ship management, repairs, and such), so I was involved in a wide range of activities, from grasping global operating standards to ship maintenance.
I then launched ZABoooN, but I was developing a human resources business I had experienced in my previous job when it was first established and had not yet arrived at the idea of MARITIME 7 as we know it today.
How did you arrive at your current business model?
It was just around the new coronavirus epidemic, and I had more time to think and wonder what to do. When I struggled to come up with ideas, my wife said, "Why don't you do something that only you can do?"From there, I thought about what I could do with my experience in the IT industry and knowledge of the ship management industry. I decided to develop a business that would help solve problems in the working environment of seafarers, which led me to the business idea for ZABoooN. Only a few people in Japan have detailed knowledge of the ship management industry and understand the actual situation on the ground. This is how I arrived at the business model that allows me to utilize my strengths.
How do you plan to attract customers overseas in the future?
We wanted to enter the global market without confining ourselves to Japan from the beginning. We are thinking of expanding from Asia first. The market size of the Asian maritime industry is vast, and about half of the 120,000 ships operating worldwide are in Asia. In addition, more than 90% of the world's new ships are built in China, South Korea and Japan. I believe the key is to expand into the Asian market, which has a thriving maritime industry. ​
Being able to sail on a ship is a sales hiring requirement!
You just announced the funding, but what aspects were evaluated in this round?
The investors evaluated it as a "product that can compete globally" more than I had imagined, and the negotiations for funding proceeded very smoothly. In this round, DIMENSION, which has extensive knowledge of entering the global market, participated as the lead investor. Incubate Fund, which invested in us at the end of 2021, also participated in the round. In addition, SMBC Venture Capital and Yamaguchi Capital also participated, making us a stronger team.
How do you plan to use the raised funds?
The funds raised will be used for recruitment. We will expand our hiring of engineers, but we would also like to focus on hiring sales representatives. The sales positions may have special requirements and may be interesting (laughs). This is because MARITIME 7 is mainly used on ships; sometimes, sales representatives board docked ships. To improve our sales activities and products, we communicate directly with crew members on board to earn their trust. Although it may seem unrefined and different from the image of a SaaS or IT company sales, it is a rewarding job, and we welcome people from other industries to join us.
Have you also started recruiting a CXO and executives?
That's what we're looking for right now. We are discussing with investors the required persona design of the CXO personnel. We already have several candidates but are still working out which CXO position they will fill.
What kind of people would you like to see at ZABoooN?
I don't think it matters much what industry you have experience in; what matters is your desire to challenge the world. This is because, as we live in the island nation of Japan, the maritime industry supports 99.7% of our imports and exports. In other words, although we do not see it directly in our daily lives, the maritime industry is a part of any industry and any person.
In addition, we are working on services that solve problems for seafarers. We also need the human ability and vitality to understand the sailors' feelings. Employees currently active in ZABoooN are also those who have built good relationships with sailors and are trying to communicate closely with them.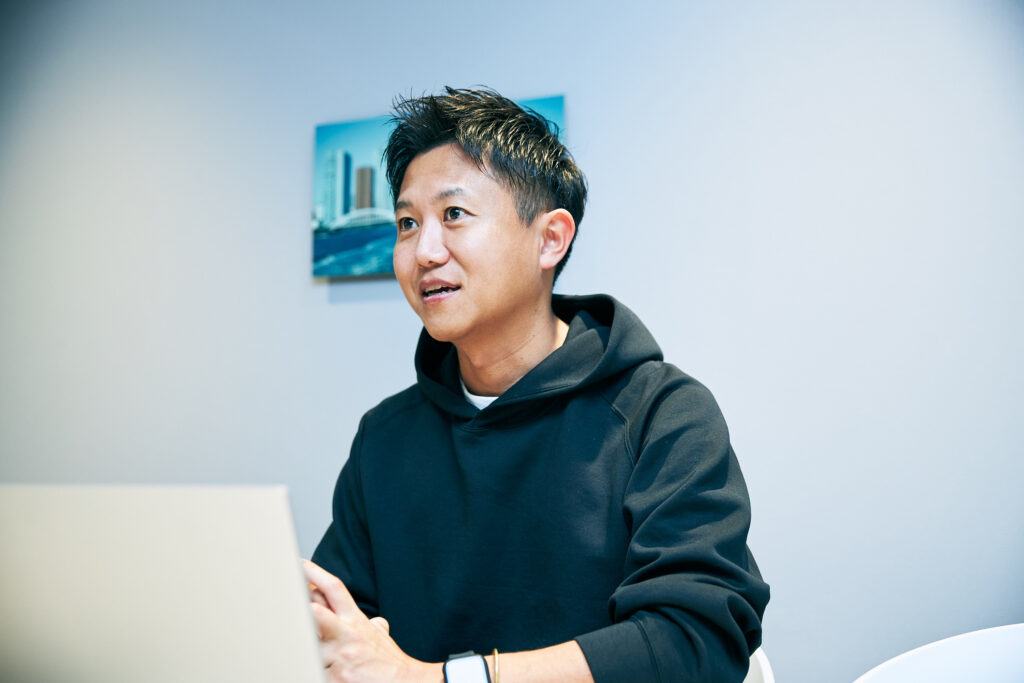 Revolutionizing the existing culture while respecting it
There is expected to be room for further development in the DX conversion of legacy industries. What do you consider particularly important in changing the existing industry structure?
As a company, we respect the culture of the current maritime industry. It's a legacy industry, and some aspects need to be changed, but there are also many good aspects, so we want to respect them. We also value the opinions of our customers and seafarers on the ground as we work together to create functionality for our products.
You mentioned that you are aiming to enter the global market. Are there any overseas companies that you are using as benchmarks?
There are already services that provide stand-alone solutions to issues, but none provide a one-stop solution for multiple issues seafarers and onshore managers face.
Why are comprehensive services not available abroad?
It is important to note that the shipping industry itself is not an industry that tends to attract attention in the first place. There are some SaaS-based services in Europe, but only a few in Asia. Also, since the maritime industry is very closed, we believe that the barriers to entry are higher than in other legacy industries such as construction and real estate.​
Many people change jobs to other industries in the general job change market. However, the number of people who have contact with the maritime industry is limited because it is a challenging industry to be considered as a candidate for a new job, and it is currently rare for people with maritime industry experience to change jobs to other industries. I think it is quite difficult for someone looking for an idea to start a business to come up with the idea of "solving these issues in the maritime industry" because they lack the knowledge.
Finally, Mr. Todaka, could you tell us about the world you want to realize through ZABoooN's business?
I want to create a world in five years where people in the maritime industry have become accustomed to going to work in the morning and opening ZABoooN products first. We want to create a world where ships with MARITIME 7 installed are lined up in rows when you visit a port.​
Thank you!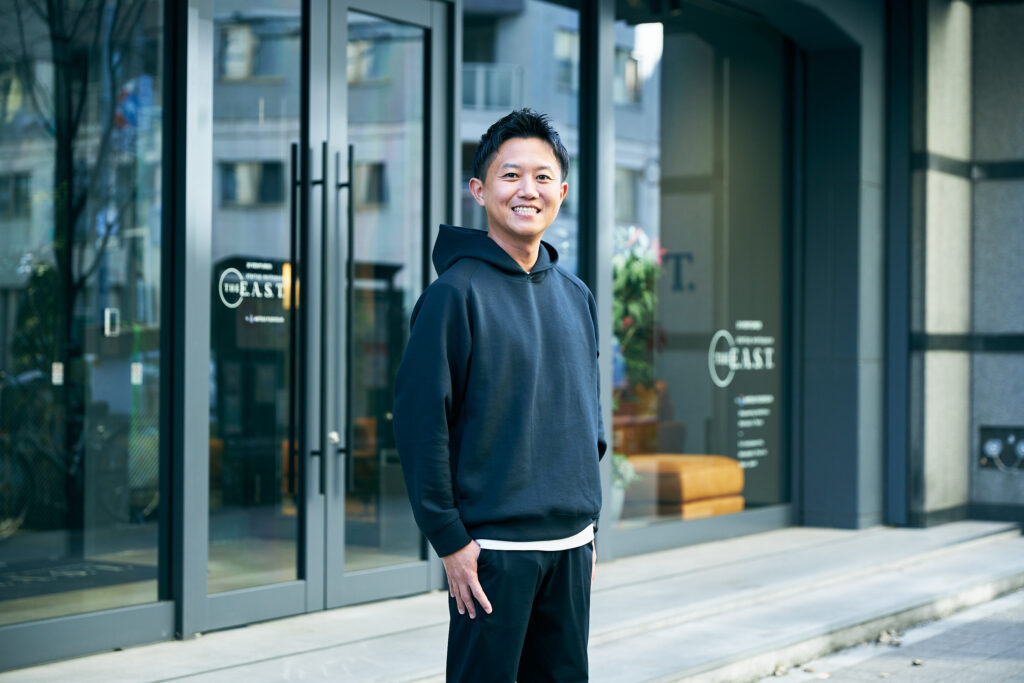 Editor's comments
Through the interview, I strongly felt the advantage of having in-depth knowledge and passion for an industry with high entry barriers commonly referred to as Founder Market Fit (FMF).
At first glance, the maritime industry may seem distant from our daily lives, but it is directly connected to our daily lives. I look forward to the future where ZABoooN's products, which aim to revolutionize the global maritime industry, are used on all ships directly connected to our lives.