[1/20-1/26] Notable startup funding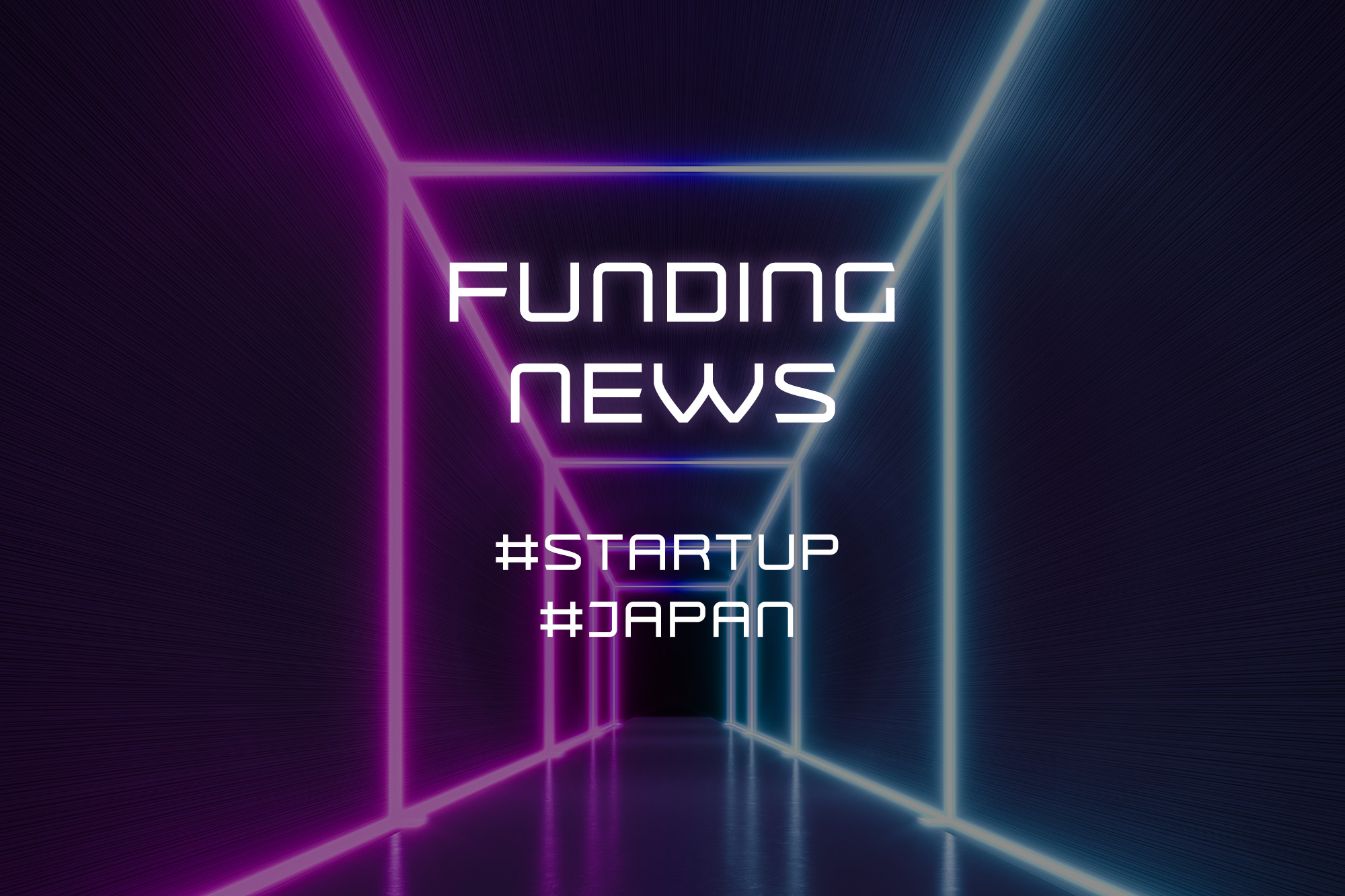 JP Startups presents a selection of funding news that has garnered significant interest, published between January 20, 2023 to January 26, 2023.
Editor's comments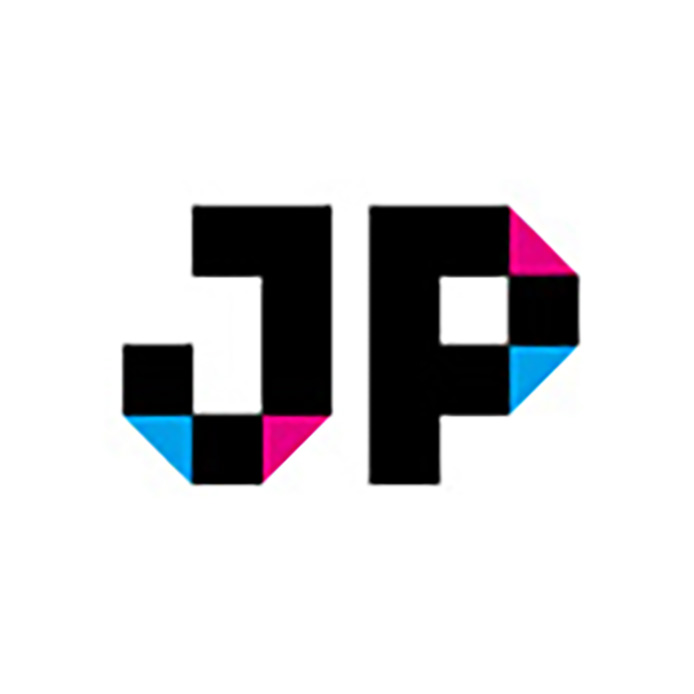 In the Web3 area, among other procurement releases from Metaverse and Digital Twin operating companies, SUSHI TOP MARKETING, an NFT marketing company, and Hashport, a Web3 comprehensive support company, picked up two procurements. Terra Drone and Tabechoku continued to raise funds and showed steady growth.
An increasing number of companies are procuring and releasing in 2-3 rounds as the procurement environment is showing delays in improvement. We want to support this project through frequent news sharing to maximize the closing amount.
Seed
NFT Marketing's SUSHI TOP MARKETING raises 100 million yen in Seed Round (Announced January 24, 2023)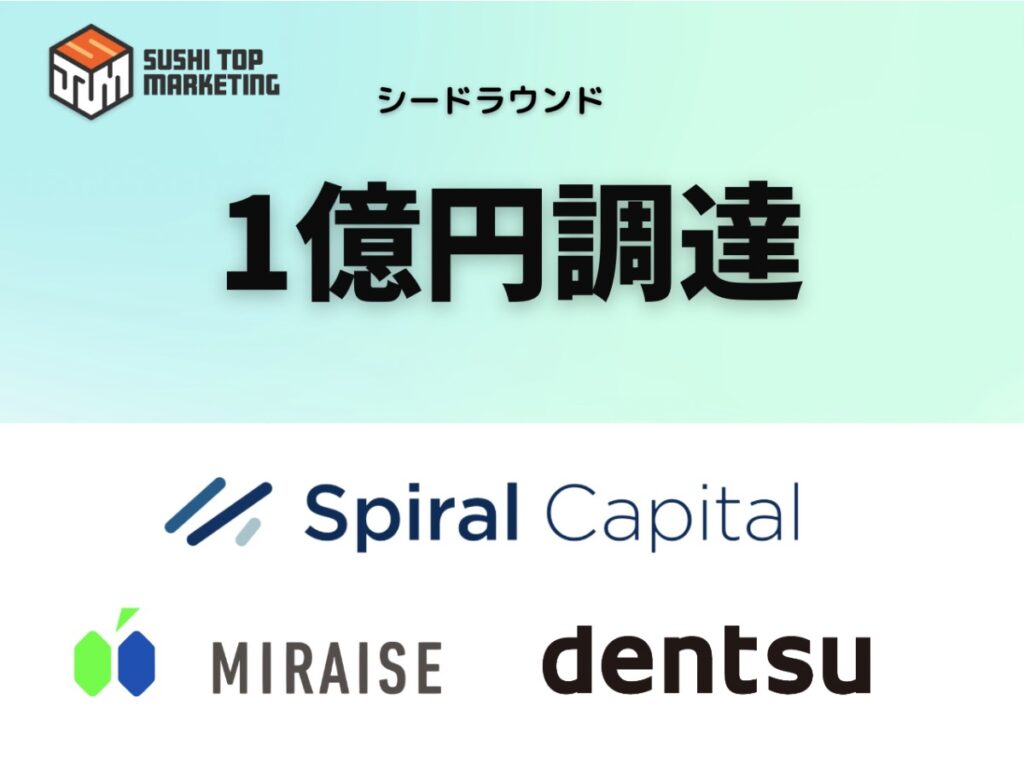 SUSHI TOP MARKETING Co. Ltd., which specializes in NFT distribution and planning and assists companies with NFT marketing, has raised 100 million yen in funding from MIRAISE, a seed VC specializing in engineering entrepreneurs, with Spiral Capital as lead investor, and Dentsu Group Inc.
Sushi Top Marketing was established in October 2021. Under the theme of "Creating new communication between companies and individuals through tokens", they developed "NFT Shot" that allows users to receive NFTs quickly. The company aims to realize its philosophy of "creating a token graph marketing culture". The company plans to focus further on technology development and accelerate the spread of token graph marketing through this procurement. As a concrete first step, the company will focus on developing Token Graph Marketer (tentative), an NFT marketing tool currently under development for corporate use, and recruiting engineers and business development personnel. Click here for the original press release.
Series B
Accel Lab, a provider of smart home service "SpaceCore", raises 780 million yen from Kenedix (Announced January 25, 2023)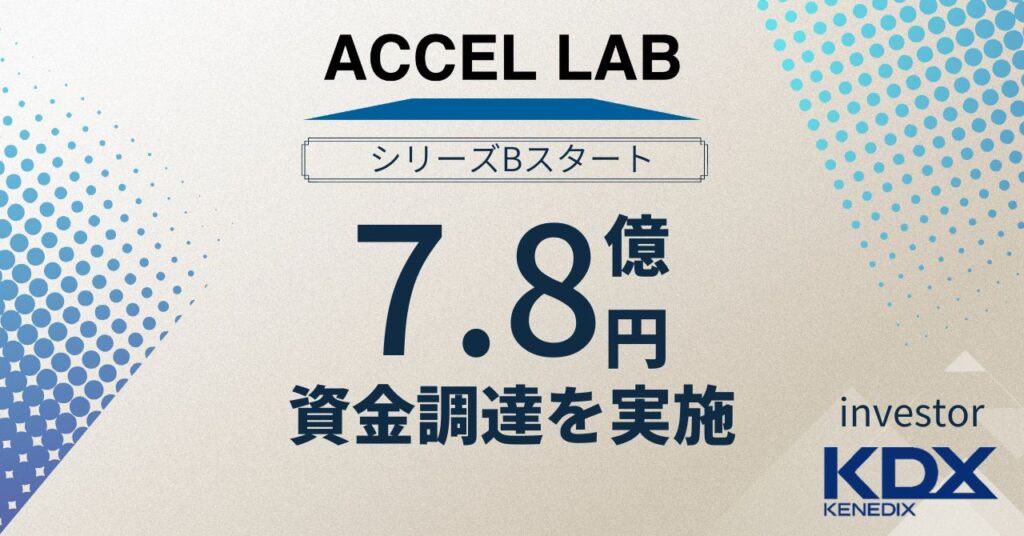 Accel Lab Ltd. raised 780 million yen from Kenedix Inc. In addition, the company announced the launch of Series B.
Accel Lab was established in July 2017; it launched its SpaceCore smart home services in 2019. Last September, the company commercialized "alie+", which provides IoT engines to other companies. The company intends to use the proceeds from this procurement to fund development costs for new functions, including projects underway in its core SpaceCore business area, and to procure IoT devices to ensure a stable supply of IoT devices. In addition, the company plans to use the funds for working capital to cover the cost of building a system and increase working capital for the expansion of IoT device introduction, installation, and after-sales support areas in conjunction with the commercialization of alie+. Click herefor the original press release.
Terra Drone raises 1.85 billion yen from Aramco's VC Wa'ed, the first in Asia and second largest in world market capitalization (Announced January 25, 2023)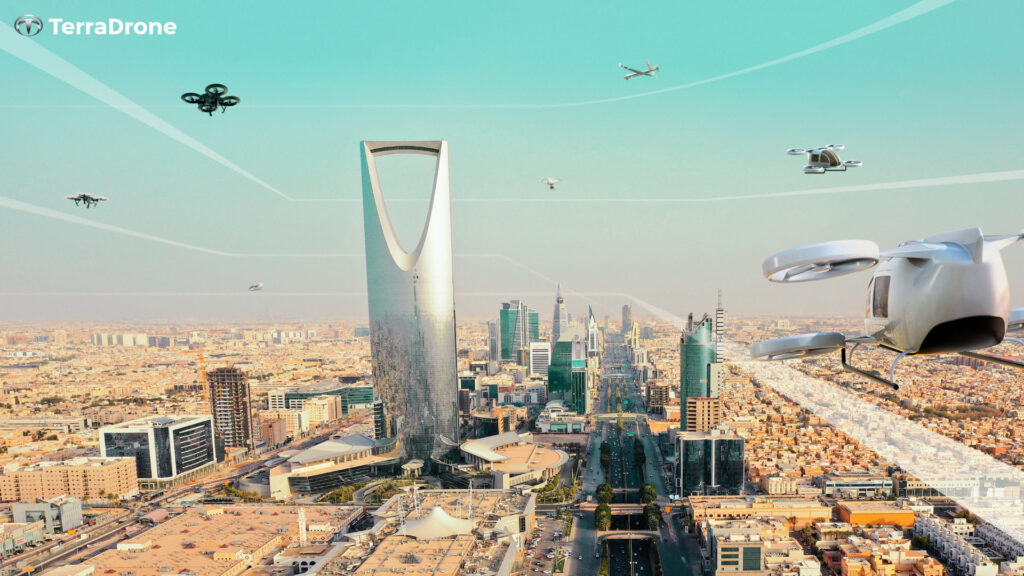 Terra Drone Corp. has raised 1.85 billion yen from Aramco's VC Wa'ed, the world's second-largest VC by market capitalization. The cumulative procurement amount is 12.66 billion yen. In line with its business strategy of focusing on the Middle East, the company announced the establishment of Terra Drone Arabia. This subsidiary will develop the drone business in Saudi Arabia, one of the world's largest oil producers.
Terra Drone was established in February 2016. With the mission of "evolving the world from the sky", the company provides self-developed and patented surveying and inspection drones to the oil and gas, chemical, and construction industries in Japan and ten countries worldwide. In addition, the company is developing a drone operation tracking and management system (UTM) in eight countries worldwide. Saudi Arabia has announced "Saudi Vision 2030," an economic reform initiative aimed at a sustainable economy that aims to create an oil-free, oil-independent economy and jobs since 2016. To achieve this goal, Aramco's VC Wa'ed invested in the company for the first time in Asia, as investors in Saudi Arabia are firmly focused on the drone industry.
Terra Drone intends to use this procurement to establish a subsidiary to support Saudi Arabia's economy, develop an "air traffic navigation platform" that supports safe and efficient air travel and aims to create a new global infrastructure and invest in the growth of each of its businesses. In addition, the company aims to develop the next-generation aviation infrastructure globally to develop the air mobility industry in the Middle East region and further expand in the global market. Click here for the original press release.
Series C
Vivid Garden Inc., operator of "Tabechoku", raises approximately 700 million yen in Series C Extension Round (Announced January 25, 2023)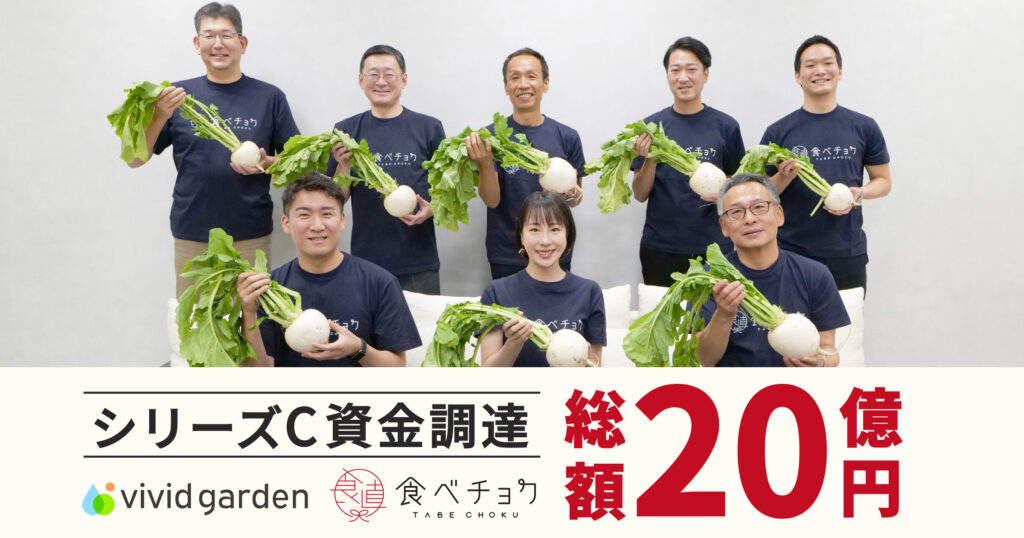 Vivid Garden Inc. has raised approximately 700 million yen from Wealth Capital Partners Co., Ltd. and six regional bank-affiliated venture capital firms, including Ocean Lease Inc. of the Kochi Bank Group, and Daishi Hokuetsu Capital Partners Inc., which is affiliated with the Daishi Hokuetsu Financial Group. The cumulative amount raised in the Series C round was approximately 2 billion yen.
Vivi Garden was established in November 2016. The company operates the direct sales site Tabechoku with the vision of "a world where the producer's commitment is justly appreciated". As of January 2023, the number of registered producers exceeded 8,100, and the number of users exceeded 800,000. The site has been ranked No. 1 in six categories for three consecutive years, including recognition and usage rate. As of June 2022, the company has raised 1.3 billion yen from fourteen companies, including six regional bank-affiliated venture capital firms and plans to strengthen support for producers active in rural areas by creating a nationwide network of regional banks. The company, through this procurement, intends to strengthen three areas: "support for producers unfamiliar with the Internet", "recruiting experienced executive talent such as engineers, designers and human resources", and "collaboration with companies and marketing". Click here for the original press release.
HashPort, a Web3 business, raises about 900 million yen in the 1st closing of the Series C Round (Announced January 20, 2023)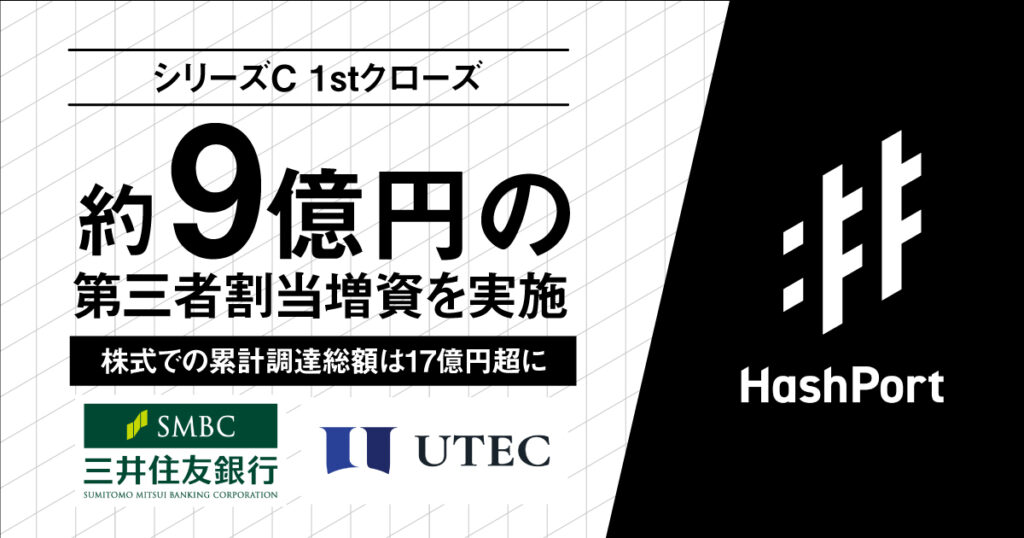 HashPort Inc. raised approximately 900 million yen from Sumitomo Mitsui Banking Corporation and UTEC No. 4 Investment Limited Partnership.
HashPort was established in July 2018. With the mission of "digitizing all assets", the company engages in research and development of blockchain technology. HashPort, which operates blockchain-related consulting and system solutions business, has HashPalette, which conducts NFT-related business, and HashBank, which conducts financial infrastructure business, and the entire group promotes the creation of a token economy structure for the Web3 era. The company, through this procurement, intends to support companies aiming to enter the Web3 market and strengthen the development of Web3 products utilizing large-scale IP from Japan, as well as strengthen the recruitment of compliance and corporate governance talent in preparing more sophisticated regulatory compliance and IPO as the company expands. Click here for the original press release.