[1/13-1/19] Notable startup funding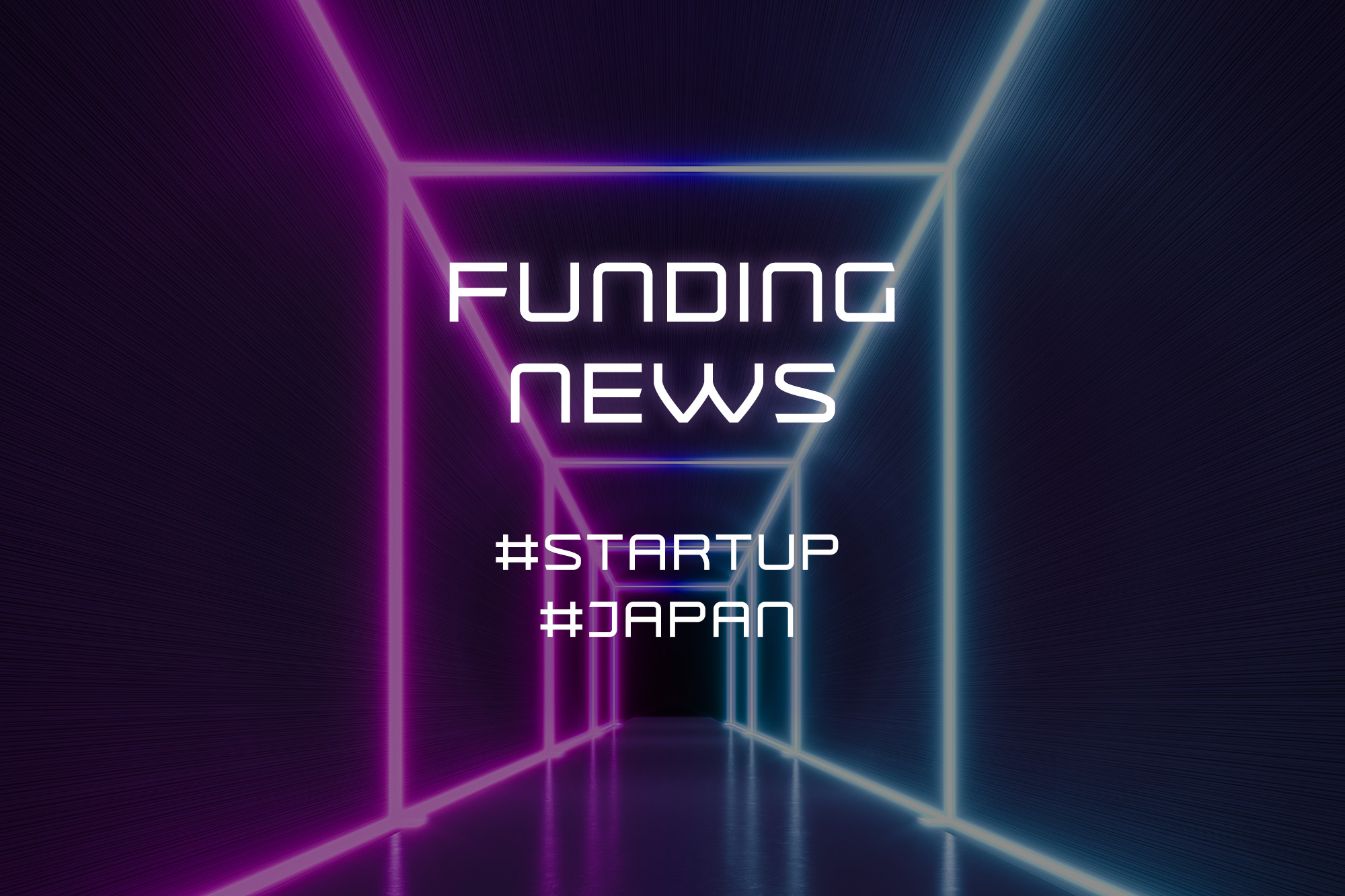 JP Startups presents a selection of funding news that has garnered significant interest, published between January 13, 2023 to January 19, 2023.
Editor's comments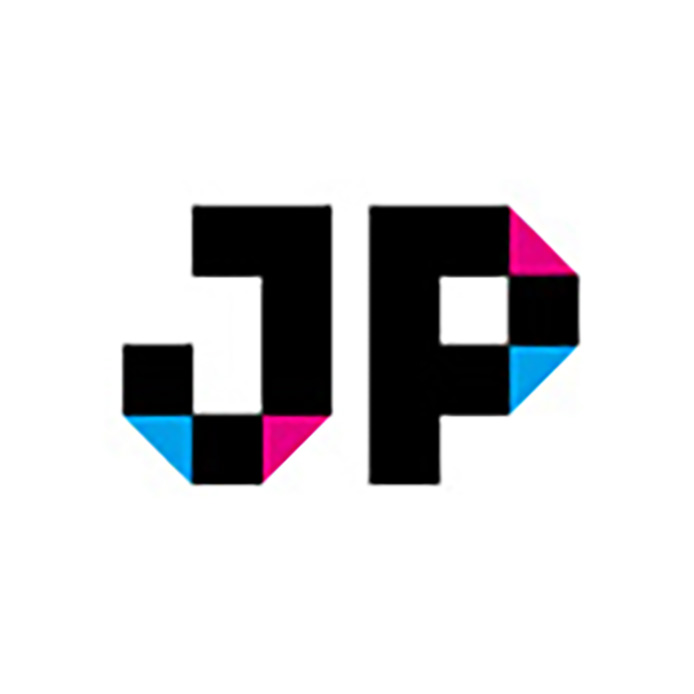 This week's fundraising keywords seem to be "space" and "sustainability". In the space sector, Interstellar Technologies has raised approximately 3.8 billion yen from a total of 23 companies. The company has raised 1 billion yen by the end of December 2022, which is expected to help realize inexpensive, domestically produced rockets since the situation in Ukraine has put the brakes on expanding space utilization. In sustainability, we would like to focus on Degas and Faeger, who are working to create carbon credits in the agricultural sector. This article introduces the features and details of both companies.
Fundraising by seed-stage startups, in particular, has been quite eventful this week. Many companies deal with themes expected to grow and expand, such as NFT art, quick commerce, and freelance human resources, and their future business development is the focus of our attention.
Seed
station, which develops and provides community design tools, has achieved its first close of seed funding through third-party allocation of shares from five companies. The cumulative procurement amount exceeds 100 million yen (published on January 13, 2023)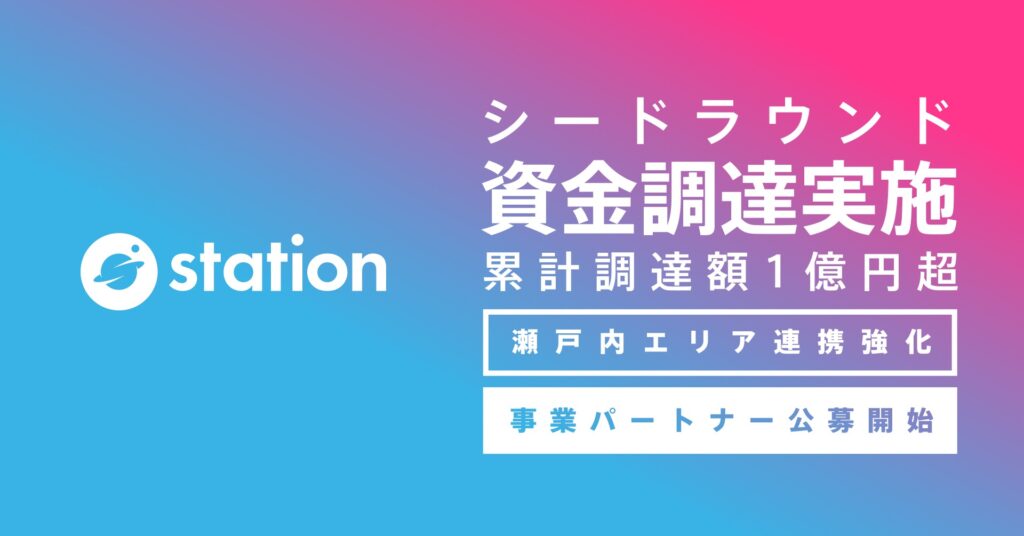 station, inc, which develops and provides tools that contribute to autonomous decentralized community management, has concluded its first close of seed round funding through third-party allocation of shares from Setouchi Startups, HOXIN, Onomichi Sangyo, Uno Real Estate, and DEEPCORE. The company has now raised more than 100 million yen in total.
With the advent of an advanced information society and a decrease in population due to a declining birthrate and aging population, there is now a need to create places and towns that are different from those of the past. To address issues in community management, the company develops and operates a one-stop system that visualizes information, such as the community assets and provides necessary functions, such as enrollment procedures and payments. In addition, the team, which has been involved in product development, provides design consulting services that can accompany the community, from concept design to application. It is a service that combines design and technology and has been introduced and supported by Cosmos Initia Co., Ltd. and Hiroshima Prefecture, among others. The company plans to expand its services to the Kansai and Chubu regions and is expected to close the second round of seed funding in the spring of 2023. Click here for the original press release.
Faeger, whose focus is carbon credit trading between farmers and companies, raises 72 million yen in the seed round (published on January 18, 2023)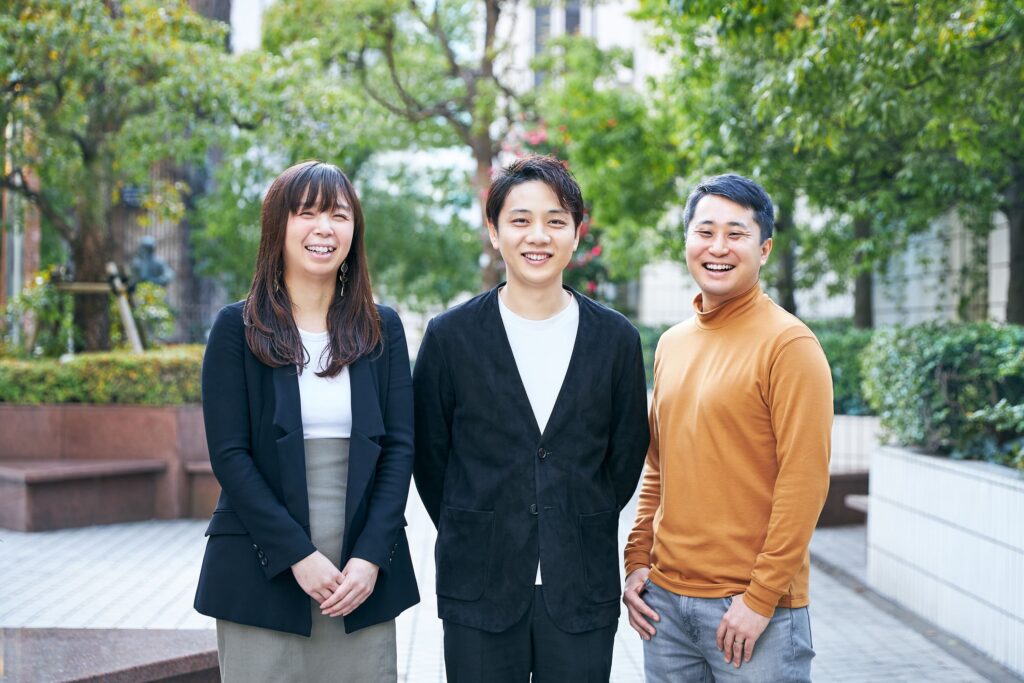 Faeger Co. Ltd. supports domestic farmers in monetizing decarbonization measures and supports the distribution of carbon credits. The company has raised 72 million yen in seed round funding through third-party allocation of shares with Incubate Fund as the underwriter.
Currently, 125 countries and 1 region around the world, including Japan, are aiming to achieve carbon neutrality by 2050. Agriculture is believed to account for 10% of the world's greenhouse gas emissions, which must be reduced to achieve this target. In the United States, startups focused on this situation are taking the lead in making farmers implement decarbonization measures through changes in farming methods, etc., and developing a system for selling carbon credits to large companies. In Japan, on the other hand, despite a certain number of farmers interested in decarbonization measures, the introduction of decarbonization measures by farmers and the trading of carbon credits is not progressing due to reasons such as the complexity of the procedures. To address this issue, Faeger provides a "decarbonization monetization support service" that enables farmers to go through a series of processes, such as recording their decarbonization measures, applying to international certification bodies, and transactions with companies with minimal effort. In addition, the company also provides support for voluntary carbon credit procurement and utilization to domestic companies.
The company plans to use the funds raised to develop a system for farmers to record and manage their decarbonization measures and develop a marketplace for voluntary carbon credits, eventually expanding into Asia. Click here for the original press release.
Series A
CarbGen, which aims to eradicate drug-resistant bacteria using AI, has completed Series A funding through a third-party allocation of shares (announced on January 16, 2023)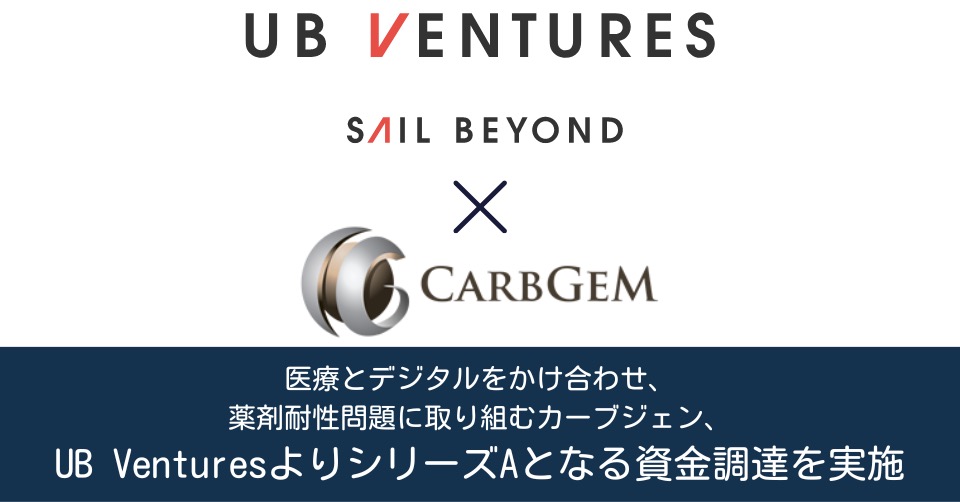 Aiming to eradicate drug-resistant bacteria, CarbGem Inc. has developed an app called BiTTE to estimate the species of disease-causing bacteria and a support system for selecting appropriate antimicrobial drugs and PoCGS that is a point-of-care automatic Gram staining machine to improve the efficiency of Gram staining used in diagnostic imaging. The company has completed Series A funding through third-party allocation of shares with UB Ventures, Inc as the underwriter.
Drug-resistant bacteria acquire resistance to drugs and weaken their effectiveness due to improper use of antimicrobial drugs (antibiotics). Among them, drug-resistant bacteria called "superbugs" are thought to have extensive or complete drug resistance and pose a global threat. According to international groups such as the University of Washington, 1.27 million people died worldwide due to drug-resistant bacteria in 2019. Some estimates suggest that by 2050, the number of deaths will increase further, reaching as many as 10 million per year.
Correct diagnosis of the cause of infection and appropriate administration of antibacterial drugs are essential to solving such problems. However, the current medical system makes it difficult for all medical institutions to provide appropriate diagnosis and medication due to equipment, time, and cost issues. The company uses proprietary AI products to contribute to the establishment of a medical system that makes it difficult for drug-resistant bacteria to occur. The funds raised this time are intended to strengthen human resources recruitment, develop new businesses, and promote joint projects with overseas research and medical institutions before the full-scale launch of services. Click here for the original press release.
Series B
Degas, a project to fight poverty in Sub-Saharan Africa, raises a total of approximately 1 billion yen in series B funding through third-party allocation of shares (published on January 13, 2023)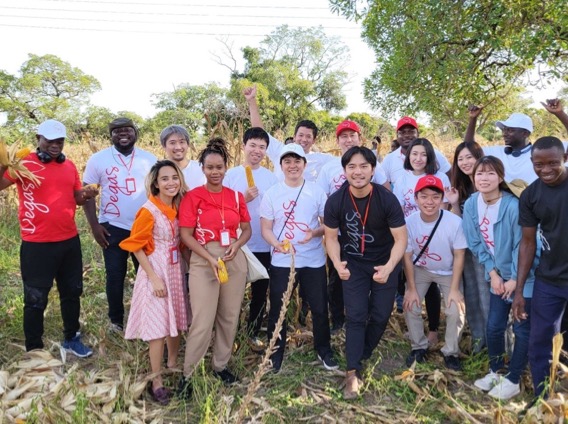 Degas Ltd. provides agricultural knowledge and technical support to small-scale farmers, promotes DX and finances agricultural materials to solve poverty problems in Sub-Saharan Africa, and has raised approximately 1 billion yen through third-party allocation of new shares. With the funds raised, the company plans to undertake a new decarbonization business in the African region.
The world's poor (those who live on less than 1.90 USD a day) have drastically decreased from 2 billion to 800 million in nearly three decades since the 1990s. However, the poor population is increasing in Sub-Saharan Africa, and it is believed that by 2030, 90% of the world's poor will be concentrated in this region. Under such circumstances, Degas aims to solve the poverty problem in Sub-Saharan Africa by developing a business to improve the income of small-scale farmers, many of whom are workers. To solve low productivity relative to land area, the company provides agricultural packages that utilize technology, collects and purchases harvested products, sells to buyers, networks with small-scale farmers, and provides financial support using their credit decision algorithm. Since the project started in March 2019, the productivity of each farmer has more than doubled on average.
​The decarbonization business that the company is moving forward with involves regenerative agriculture, which is said to be effective in reducing CO2 emissions, and CO2 absorption with biochar, a response to carbon neutrality and efforts to reduce greenhouse gas emissions, are mainly taking place in Western countries. By selling the results of these measures to other companies as carbon credits (a mechanism for buying and selling reduced emissions of greenhouse gases such as CO2), the company hopes to improve the incomes of local farmers further. Click here for the original press release.
Series D
Rocket developer Interstellar Technologies, founded by Takafumi Horie, completes series D financing totaling 3.8 billion yen (published on January 16, 2023)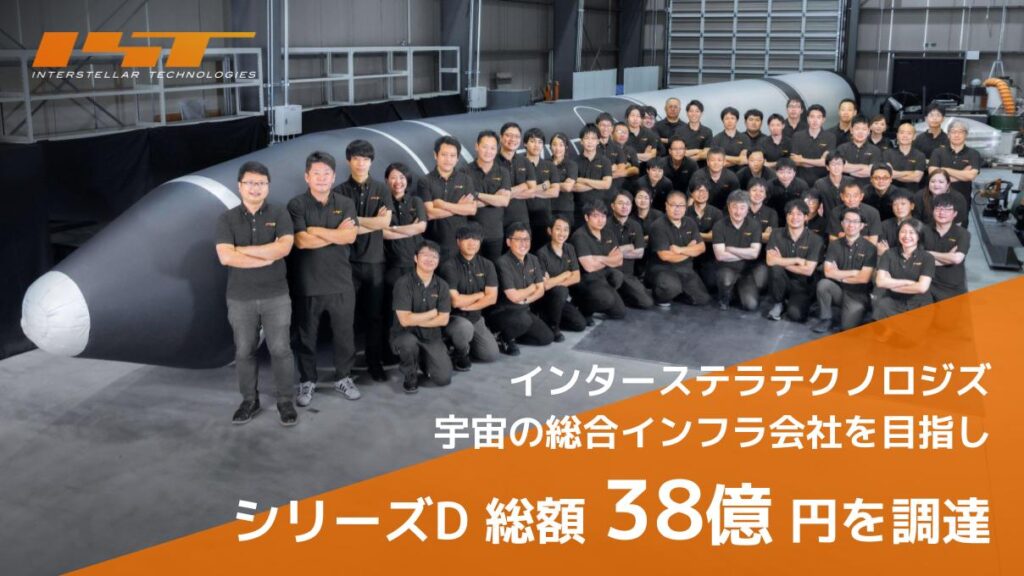 Interstellar Technologies Inc., which aims to realize low-cost space transportation services and utilization, has announced that it has raised a total of 3.8 billion yen in Series D funding, following 1 billion yen of funding announced on December 27. The underwriters this time are 23 companies, including SBI Investment Co., Ltd., Satsudora Holdings Co., Ltd., CyberAgent Inc., and KADOKAWA Corporation.
The space-related market is expanding worldwide. Some estimate that it will reach 1 trillion USD by 2040. In recent years, the demand for small-sized satellites has been particularly increasing from the viewpoint of internet communication and data utilization; however, the number of rocket launches in Japan accounts for only about 2% of the world's share, and domestically developed satellites are still dependent on overseas rockets for transportation into space. In addition, the situation in Ukraine has dramatically affected global space development, which has become a bottleneck in expanding space utilization.
Founded in 2013, Interstellar Technologies has been involved in the space business since 2005, with entrepreneur Takafumi Horie joining as a founder. After developing rocket engines in Chiba and Hokkaido prefectures, he now develops rockets. With its sounding rocket MOMO, the company was the first private company to reach outer space in 2019 successfully. The ZERO carries out all the development processes in-house, realizing a low price of less than 600 million yen per unit. The funds procured this time will be used for research and development of ZERO, capital investment, personnel recruitment, material costs, etc. Click here for the original press release.
【Related article】
[12/23-1/5] Notable startup funding
Among the fundraising news announced from December 23, 2022 to January 5, 2023, JP Startups (Japasta) received an order…