By Startup Stage: If You Don't Use it, You Lose Out! 2023 Version of Tokyo's Startup Support Guide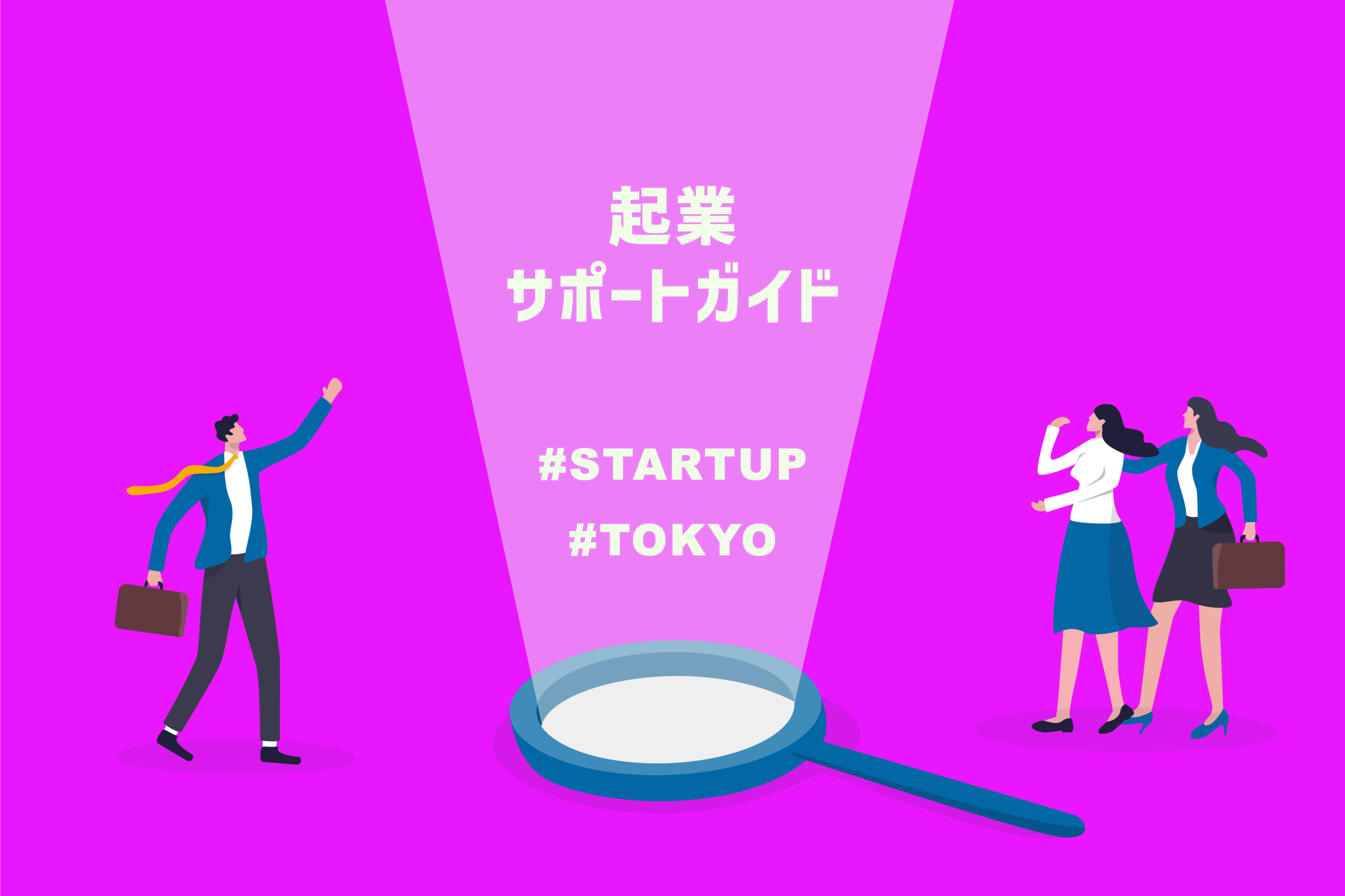 On January 8, 2023, the Tokyo Metropolitan Government announced that it would develop a large-scale startup support center to have it fully operational in FY2024. The center will house venture capitalists (VC), accelerators (entrepreneurship development organizations), universities, and corporate officials who will create an environment that supports startup development. The facility will be named Tokyo Innovation Base, referring to the world's largest startup campus, "StationF", in Paris, France, and the project cost is expected to be 2.5 billion yen. The FY2023 draft budget is expected to include establishing a 10-billion-yen public-private partnership fund for university-launched ventures and a joint project with the Japan External Trade Organization (JETRO) to attract overseas VCs and accelerators. Since the last year which was dubbed "the first year of startup creation", expectations for startups have been rising even higher. What kind of support systems does the Tokyo Metropolitan Government currently have in place?
What is Tokyo Metropolitan Government's Support for Entrepreneurship?
As many of you may know, the Tokyo Metropolitan Government supports people at various stages of entrepreneurship. For those interested in starting a business but do not know where to start, there are consultation services, such as Kigyo Rider Mamoru, which can be easily consulted via LINE, and TOKYO STARTUP GATEWAY. In this contest, applicants can enter with their business ideas and other support to encourage them to take the first step to start their own business. For those planning to start a business or have just started a business, consultants provide support at Startup Hub Tokyo. Many incubation offices, such as Tokyo Contents Incubation Center (TCIC), focus on business content. In addition, the post-startup support is also very generous, with financial and management assistants available at the 12 Startup Assist Plazas located throughout Tokyo. For startups aiming for further growth, there are programs such as PoC Ground Tokyo to support demonstration experiments and X-HUB TOKYO GLOBAL STARTUP ACCELERATOR to aim for the global market. This time, JP Startups (Japasta) will introduce 30 support programs in five categories: "For Those Interested in Entrepreneurship", "For Those Planning to Start a Business or Have Just Started a Business", "For Startups Aiming for Further Growth", "For Women", and "For Seniors". We hope you will use this information to solve problems and raise funds for each project phase.
For Those Interested in Entrepreneurship
Consultation Service
Entrepreneurship consultation chatbot "Kigyo Rider Mamoru" 
Entrepreneurship consultation is available on LINE 24 hours a day, 365 days a year. AI instantly presents the optimal answer from extensive data collection on how to secure time and money and organize ideas. The tool "My Note" that materializes entrepreneurial ideas allows you to put together a business plan in nine steps, and after completion, you can receive advice from entrepreneurial professionals. In addition to LINE support, a concept book is also available to help you create the framework of your business. First, check out Kigyo Rider Mamoru's note.
Startup Hub Tokyo Marunouchi / Startup Hub Tokyo TAMA
​Startup Hub Tokyo (Sutaha) is an establishment/startup support facility that supports those who want to work freely, want to increase their income, want to work utilizing their experience, knowledge and qualifications, and those who don't know where to start. Talk events with entrepreneurs and workshops organized by groups are held almost daily, where one can learn the know-how of starting a business. The lounge has bookshelves lined with books and a user-only communication board, "Sutaha Board", which can be used when one needs support, such as recruiting associates or ideas, or as a place to announce or express your entrepreneurial goals (Startup Hub Tokyo TAMA). In addition to responding to telephone and online consultations from the concierge, a kids' room (temporary childcare service) is also available. Each facility also offers Sutaha Magazine and Startup Hub Tokyo Tsushin, a web magazine packed with recommended information and tips for starting a business.
Support Programs
Organization for Small and Medium Enterprises and Regional Innovation, Japan TIP*S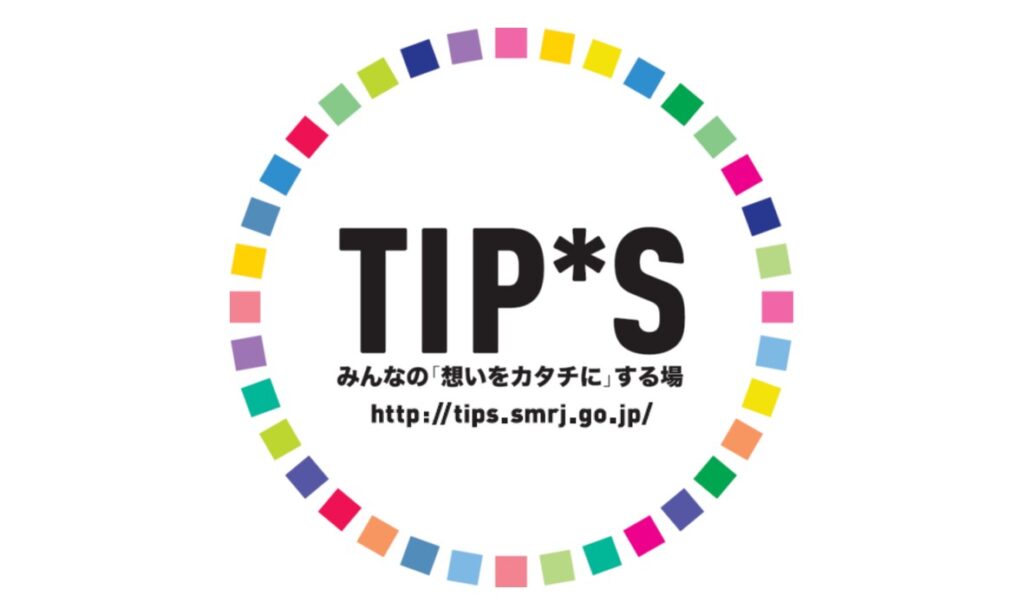 Workshops and events on various themes are held (online) where participants gain awareness and learn through dialogue. Focusing on creating an atmosphere in which dialogue naturally thrives, creating connections among those who wish to deepen their learning, the workshops and events are designed to "turn a switch ON" that leads to their next action. Courses and events are divided into five stages, new realizations, learning and opportunities, dialogue, work, and experiences on specific themes, developing business skills, and dialogue, learning, and experience toward the first step in practice.
Contests
TOKYO STARTUP GATEWAY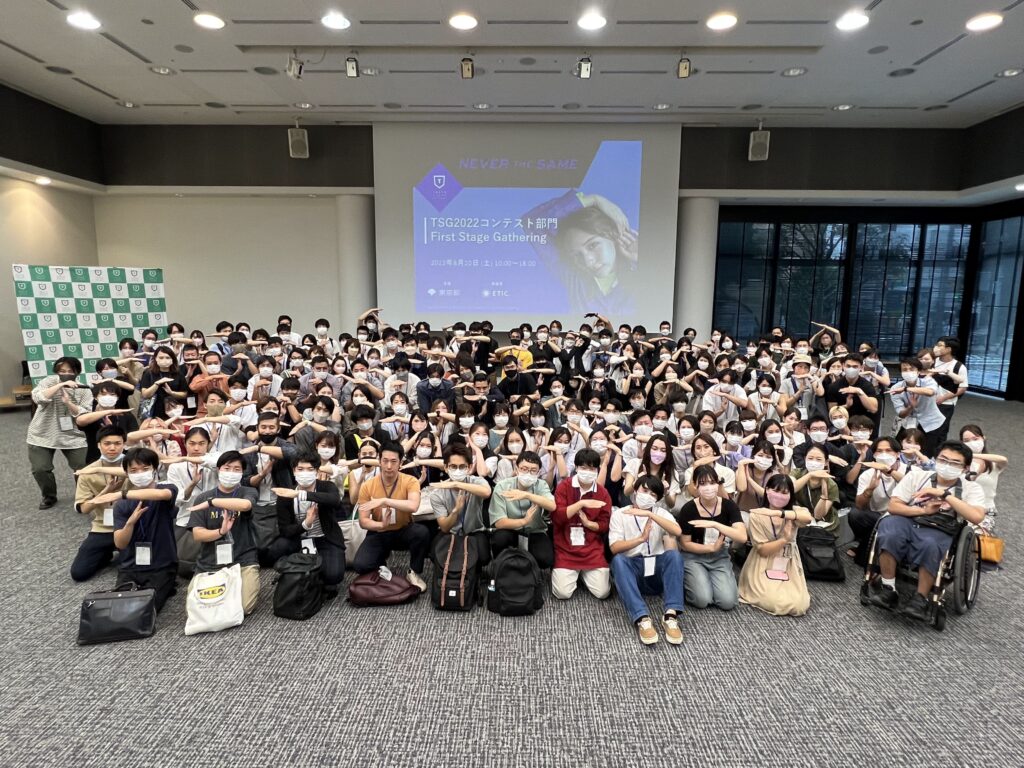 The startup contest is designed to produce young entrepreneurs who will change the world from Tokyo across fields such as technology, manufacturing, social innovation, real business, and global entrepreneurship. One can enter with a 400-word idea, and as many as 50 of Japan's entrepreneurs, venture capitalists, and accelerators will provide strong support as mentors. The Grand Prize winner will receive 1 million yen, the Prize winner 500,000 yen, and the finalists will receive a support menu from each supporting company and 1 million yen as an activity fund when they establish a corporation in Tokyo. In addition, applicants will be given priority to attend the TOKYO STARTUP GATEWAY Business School, where they will be able to learn essential wisdom and know-how essential for the idea and seed stage.
Financing Support
Financing support through crowdfunding 
This program provides a subsidy for a portion of the fees associated with the use of crowdfunding (CF) services such as "READYFOR", "CAMPFIRE", and "Makuake", as well as free seminars on CF education, initiatives of CF businesses, how to create a business plan, and many other topics are also available free of charge. CF allows businesses to raise funds by means other than loans and subsidies and has the advantage of PR and test marketing before the business's launch.​
For those planning to start a business or just starting a business
Consultation Service
Tokyo Business Support Plaza 
Consultation is available for approximately 60 minutes with experts on questions related to starting or establishing a business, points to consider when drafting a business plan, and other topics. Consultations are also available at night and on holidays, making it easy for those who want to start a business while working to use the service.​
Planning Port Marunouchi / Planning Port TAMA
Consultation is available in person, by phone, or online. Plan Consultation provides consultants with support in preparation and procedures for starting a business, from drafting a business plan to commercialization, and Specialized Consultation provides experts in various fields (legal affairs, human resources, recruitment, tax and establishment registration) with support in the procedures necessary for starting a business. Furthermore, Planning Port Marunouchi offers Loan Consultation on financing for business startups. Planning Port TAMA conducts free test marketing to provide plan consulting clients with opportunities for hands-on product testing and hypothesis product and service testing. In addition, seminars such as "TOKYO Entrepreneurship School" and "TAMA Women's Entrepreneurship Seminar" are held.
Tokyo Opening One-Stop Center
A one-stop shop for administrative procedures (certification of articles of incorporation, registration, taxation, pension and social insurance, and immigration control) required for establishing a corporation or starting a business. English is always available at three locations in Tokyo (Akasaka, Shibuya, and Marunouchi). A small and medium-sized enterprise diagnostician provides support up to the receipt of application documents free of charge. Generally, a prior appointment is required for face-to-face consultations.
Tokyo Employment and Labor Consultation Center (TECC)
​Support for labor management for venture companies and companies expanding from overseas in the National Strategic Special Zones of the Tokyo Metropolitan area. To prevent labor problems before they occur, experts such as lawyers, labor and social security attorneys and other experts familiar with labor-related laws and regulations and labor management practices provide advice on labor-management tailored to the respective conditions, as well as support for reviewing and drafting employment regulations and employment contracts, all free of charge. In addition to over-the-counter consultations, various consultation systems are available to provide support, including telephone consultations, email consultations, company visits, on-site consultations at facilities, and monthly seminars in which competent and experienced attorneys explain employment rules and other issues in an easy-to-understand manner. (The Tokyo Metropolitan area refers to Tokyo, Kanagawa Prefecture, Chiba City and Narita City)
Tokyo Business Location Consultation Center
This service by the Tokyo Metropolitan Government provides consultation to collectively search for property information and support systems. Specialized advisors for corporate location will provide information on various support systems of the Tokyo Metropolitan Government and municipalities within Tokyo, in addition to simultaneous inquiries of property information to registered real estate businesses. There are advantages such as unlimited free consultations, collective searches, and peace of mind that comes with being a TMG consultation organization. Most users are from the manufacturing industry, often looking for vacant factories and factory sites.​
Support Programs
Organization for Small & Medium Enterprises and Regional Innovation, Japan BusiNest
BusiNest, from "business nest", is a startup/ new business support facility operated within the Tokyo Campus of the Small and Medium Enterprise Institue of Japan to provide a place for those working to realize their business to nurture their business. The facility has booth offices, community spaces, private rooms, a social area, seminar rooms, meeting rooms, mailboxes, reading rooms, and cafeterias. The facility offers six courses, including a preparatory course, an accelerator course, and a support system customized for various types of startups, providing a place to resolve concerns and worries about starting a business.
Aoyama Startup Acceleration Center (ASAC)

​An incubation facility with the mission of creating "A World-Class Leading Company from Tokyo!" focusing on accelerating prospective entrepreneurs and startups in their early stages of business. The Acceleration Program consists of coworking spaces, event spaces, offices for senior entrepreneurs, and accommodations, providing an environment where Acceleration Program participants can focus on growing their businesses. Mr. Ken Fujiwara, CEO of Umitron, who appeared in an interview with JP Startups, is a ASAC 3rd gen graduate!
【Related article】
"From catching fisheries to raising fisheries". What is the world that UMITRON is aiming for through the insight and technology gained from visiting aquaculture sites?
"From catching fishery to raising fishery" Mr. Ken Fujiwara, who is trying to solve the problems of the aquaculture industry in the fisheries industry, says this. The Fisheries Agency departs…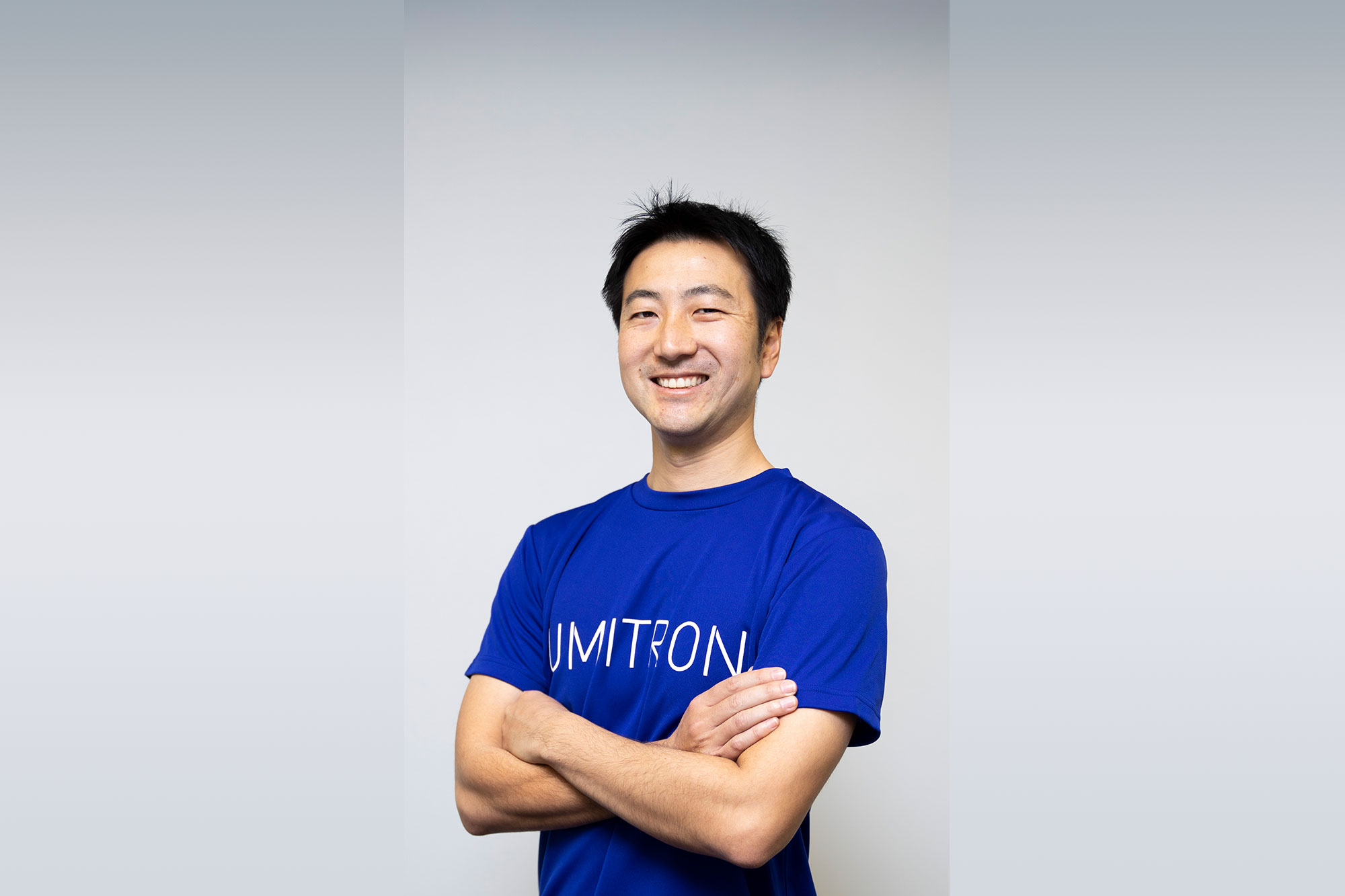 Tokyo Manufacturing Movement
This program is designed to encourage manufacturing ventures that lack the know-how and funds to commercialize their ideas by providing prototyping support centered on modeling assistance. Prototypes for the contest can use the 3D printers and other equipment at TMIT's Digital Manufacturing Site (15F, East Wing, Telcom Center Bldg, 2-5-10 Aomi, Koto-ku, Tokyo), and TMIT personnel will also provide technical guidance. In addition to receiving advice on the marketing strategy necessary to realize commercialization, the selected applicants will be given the right to participate in a contest and receive practical pitch training from dedicated instructors. Finalists will receive development funds of up to 10 million yen and hands-on support for product commercialization.

Start-up and entrepreneurship support projects by municipalities in Tokyo 
The website of each municipality provides information on events, seminars, consultation services, subsidy programs, and other activities related to entrepreneurship and business startups. For example, in Chiyoda, the "One-Stop Consultation Desk" at the Chiyoda City Office provides support such as business plan preparation by a small and medium-sized enterprise diagnostician, loan assistance, and guidance on various procedures. The Business Startup School, with a series of nine sessions, provides support for learning the knowledge and concepts necessary for starting and establishing a business and finally preparing a business plan.
Financing Support
DX support through crowdfunding
To support those who create new products and services utilizing digital technologies such as IoT, AI, robots, and others, part of the fees associated with crowdfunding (CF) services such as READYFOR, CAMPFIRE, and Makuake will be subsidized. Free seminars on CF knowledge, CF business dealing with CF initiatives, CF success stories, and other topics are also available. CF has the advantage of raising funds through means other than loans and subsidies and PR and test marketing before the business launch.
Startup Assist Plaza
Provides comprehensive support in terms of both financial support and management support, with 12 branches in Tokyo, including Yaesu, Ikebukuro, and Gotanda.Seminars are held to provide the know-how necessary for starting a business and knowledge useful for management, as well as a small-group seminar-style school that aims to create a "show-and-tell" startup plan. In addition, follow-up support after the startup and founding of a business are also provided, such as support for formulating a business plan by dispatching experts, financial support through credit guarantee, application for a guarantee of additional funds, review of repayment method, and many others.
Various startup funds (Japan Finance Corporation) such as new startup funds (new business development loans) 
Supports many people, including women, youth and seniors, in starting or establishing a business. Support for new business startup funds is available under more favorable conditions than usual.​
Startup Subsidy (Tokyo Small and Medium Enterprise Support Corporation) 
A portion of the project expenses, such as personnel expenses and office rent, will be subsidized for up to two years. The program provides a great support system that allows for continuous support even after the end of the subsidy period.
Incubation Office
Tokyo Contents Incubation Center (TCIC)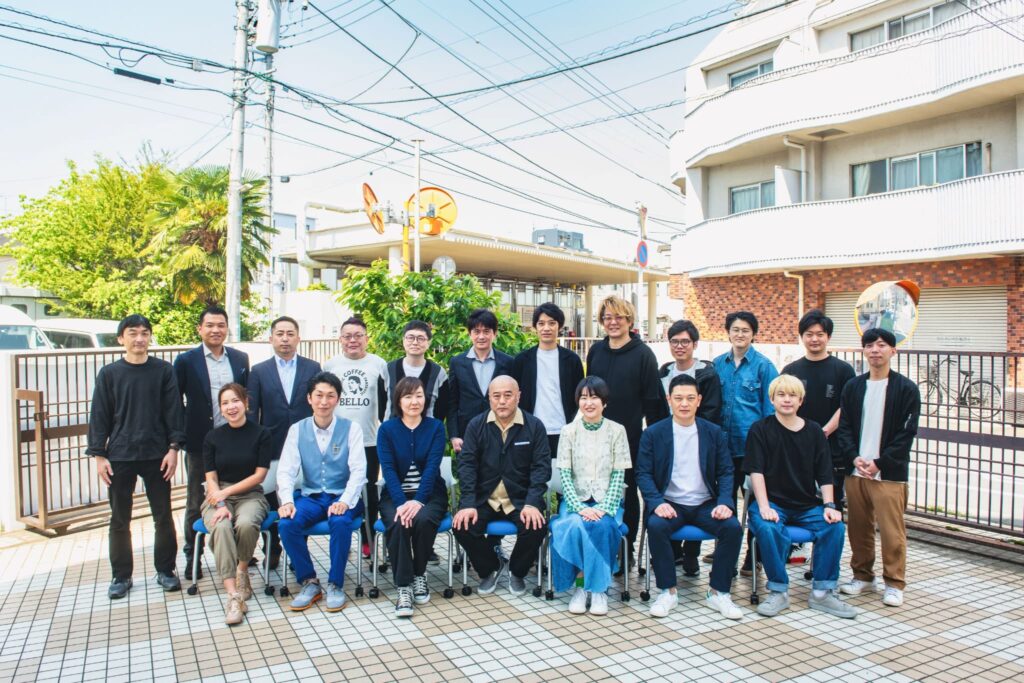 A resident-type startup support facility that provides one-stop management support and other services to entrepreneurs and startups in the content fields such as animation, movies, and games. In addition, to support from resident incubation managers, the facility also offers acceleration programs for content businesses (including IT-related industries). In the past, entrepreneurs in the content and creative fields such as animation, games, dramas, VR, and IT, such as Metaps Inc., Live2D Inc., Studio Colorido Co., Ltd., Neilo Inc., THEFOOL Inc., Bullets Co., Ltd., etc., have moved into the facility and graduated from the Tokyo Contents Incubation Center.
Organization for Small and Medium Enterprises and Regional Innovation, Japan Agriculture and Technology Tama Koganei Venture Port (Tokyo University of Agriculture and Technology Collaborative Entrepreneur Training Facility)
Located on the Koganei Campus of the Tokyo University of Agriculture and Technology, this facility is convenient for companies and individuals to bring their research results to the university to start their businesses, conduct joint research with researchers, and receive technical assistance. The purpose is to promote the business development of venture companies and SMEs that utilize the intellectual property and technology of universities and research institutes in the Tama region, including the Tokyo University of Agriculture and Technology. Support staff stationed at the center provide comprehensive support for entrepreneurship, startup activities, and new business development of companies in collaboration with the Tokyo Metropolitan Government, Koganei City, the Ministry of Economy, Trade and Industry, and various other support organizations. In addition to business spaces tailored to your needs, you can use meeting rooms, business negotiation rooms, and other facilities as common spaces free of charge. Exchange activity event exhibitions, exchange meetings inside and outside the facility, study sessions, and events related to R&D startup entrepreneurship are also held.
Tokyo Metropolitan Small Business Promotion Agency Incubation Office 
This incubation office is for founders who want to manufacture in Tokyo. In addition to management support, various services are available promptly from support organizations on the premises, including technical support and consultation on intellectual property. The Incubation Office TAMA is on the 3rd floor of the Industrial Support Square and TAMA Management Support Building. The Shirahige West R&D Center utilizes a vacant section of the Shirahige West shared factory facility. To compensate for the lack of funds during the startup period, the Tokyo Metropolitan Government will subsidize half of the rent.
Tokyo-certified incubation facility
The Tokyo Metropolitan Government certifies incubation facilities run by private businesses that meet specific criteria. It is possible to find a facility that suits your needs in one of the six areas: Tokyo Metropolitan Area, Eastern 23 Wards Area, Southern 23 Wards Area, Western 23 Wards Area, Northern 23 Wards Area, and Tama Area, where you can enjoy excellent access and high-quality services. ​
For Startups Aiming for Further Growth
Support Programs
Tokyo Metropolitan Government Startup Social Implementation Promotion Project "PoC Ground Tokyo"
The program encourages the rapid growth of startups by providing opportunities and locations for demonstration experiments to test hypotheses and social implementation in three priority areas: Environment (Business that provides energy and environment-related solutions), New Standard (Business that provides new lifestyles and social structures), X-Tech (Businesses that use new technologies to solve problems and create new value). At the time of entry, applicants must submit a proposal that specifies the cooperating companies with whom they are looking for collaboration and the specific type of demonstration experiment they want to conduct. The cost of conducting the demonstration experiment will be about 10 million yen per company. Consultations on securing a demonstration site, and negotiations with the site, are also available at any time.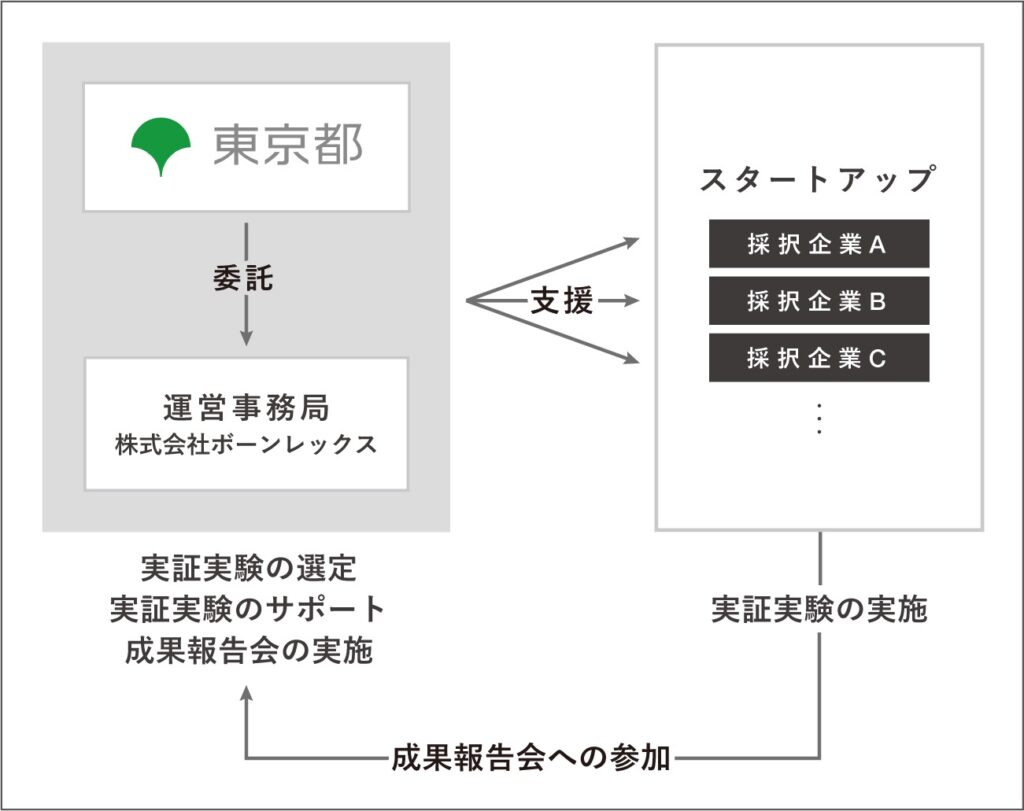 TOKYO UPGRADE SQUARE
​This facility was established as a place for government agencies with administrative issues such as tourism, work styles, city attractions, mobility, disasters, fisheries and forestry, sports environment, and startups to form public-private sector partnerships to solve administrative issues and gain unprecedented growth opportunities. In September 2021, the "Public-Private Partnership Support Program was launched. The third phase, Innovation for New Normal from Shibuya, a demonstration experiment project of the partner municipality, Shibuya City, got underway. In addition, events related to public-private partnerships and advice on public-private partnerships and management are available. If you register as a member, you can use the coworking space free of charge without reservation.
NEXs Tokyo
This project is for startups taking on the challenge of expanding their business both in Japan and globally. This program aims to support startups seeking to solve problems, such as finding useful information and people to expand growth and expand their business to a wide area in Japan and globally in cooperation with other regions of the country. Startups based in Tokyo that aim to expand their business across Japan and globally are named "JUMP", and startups based outside of Tokyo that aim to accelerate business in the Tokyo metropolitan area and around the world are named "DIVE". Two types of support are provided: "community" as a place for growth and collaboration and "collaborative business creation program".
X-HUB TOKYO GLOBAL STARTUP ACCELERATOR
The program provides opportunities for startups in Tokyo with the information necessary to conquer overseas markets, networks with large companies and VC firms, and opportunities to receive mentoring and make pitches while at the same time promoting exchange between overseas startups and Tokyo-based companies and startups. The OUTBOUND PROGRAM supports overseas expansion to create globally active Tokyo startups. The INBOUND PROGRAM supports the entry of overseas startups in Tokyo to exchange between overseas and Tokyo-based startups. In addition, many exchange events with overseas startups are held.
For Women
Contests
DBJ Women's New Business Plan Competition 
The Women's New Business Competition is a business competition for businesses with promising future growth potential that can contribute to solving social issues in their immediate community, which in turn can contribute to solving issues in other regions, Japan as a whole, and even the global future. Winners will receive business incentives of up to 10 million yen and, if necessary, post-implementation support for implementing the business plan, including advice on entrepreneurial know-how. The program also includes seminars to support women entrepreneurs, practical business courses for entrepreneurs who are women, and seminars to support their business development from a legal perspective are also held.
Support Programs
Acceleration Program in Tokyo for Women "APT Women"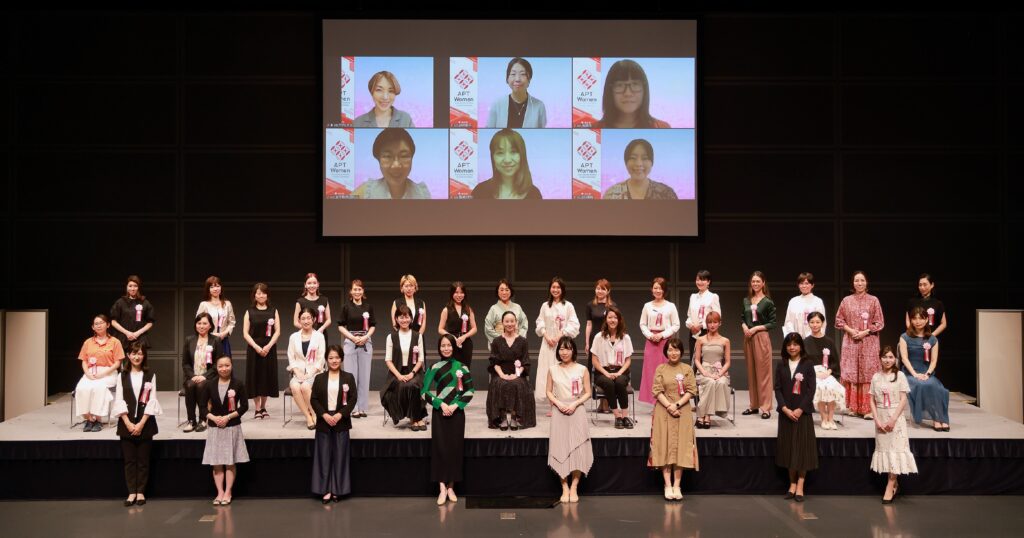 This program provides the knowledge and skills necessary for management and scale-up to women aiming to grow as entrepreneurs and managers. The Training Course is for women who are entrepreneurs, venture managers, executives, managers, and others who aim to start their businesses and grow. The Japan-based Program is for women who are entrepreneurs and provides management knowledge, skills, and networks necessary for scaling up and overseas expansion. The Overseas Program sends selected participants from the Japan-based Program to overseas cities for about 10 days (Silicon Valley and Singapore are planned), where venture support is thriving.
for seniors
Contests
Tokyo Senior Business Grand Prix
​A wide range of business plans are being sought, including growth/venture, community/local, and social contribution, regardless of business content or industry. The 10 finalists will receive a corporate support fund of 1 million yen. A senior entrepreneur talk session and a kickoff event are also being held.
Financing Support
Business Support for Women, Youth and Seniors
This program provides a combination of low-interest, unsecured loans through credit unions and credit unions and management support from regional startup advisors. Extensive follow-up is provided for both financing and management support. Long-term seminars are offered for women and seniors to learn how to build a business model and create a business plan from the basics systematically, as well as seminars on developing sales channels.
*The content of this article is current at the time of publication. For the latest information, please check the official website of each support service.