proteger, a service that has attracted much attention at famous startup pitches. What is the big picture drawn by a 24-year-old who has captured the need of people no one else has?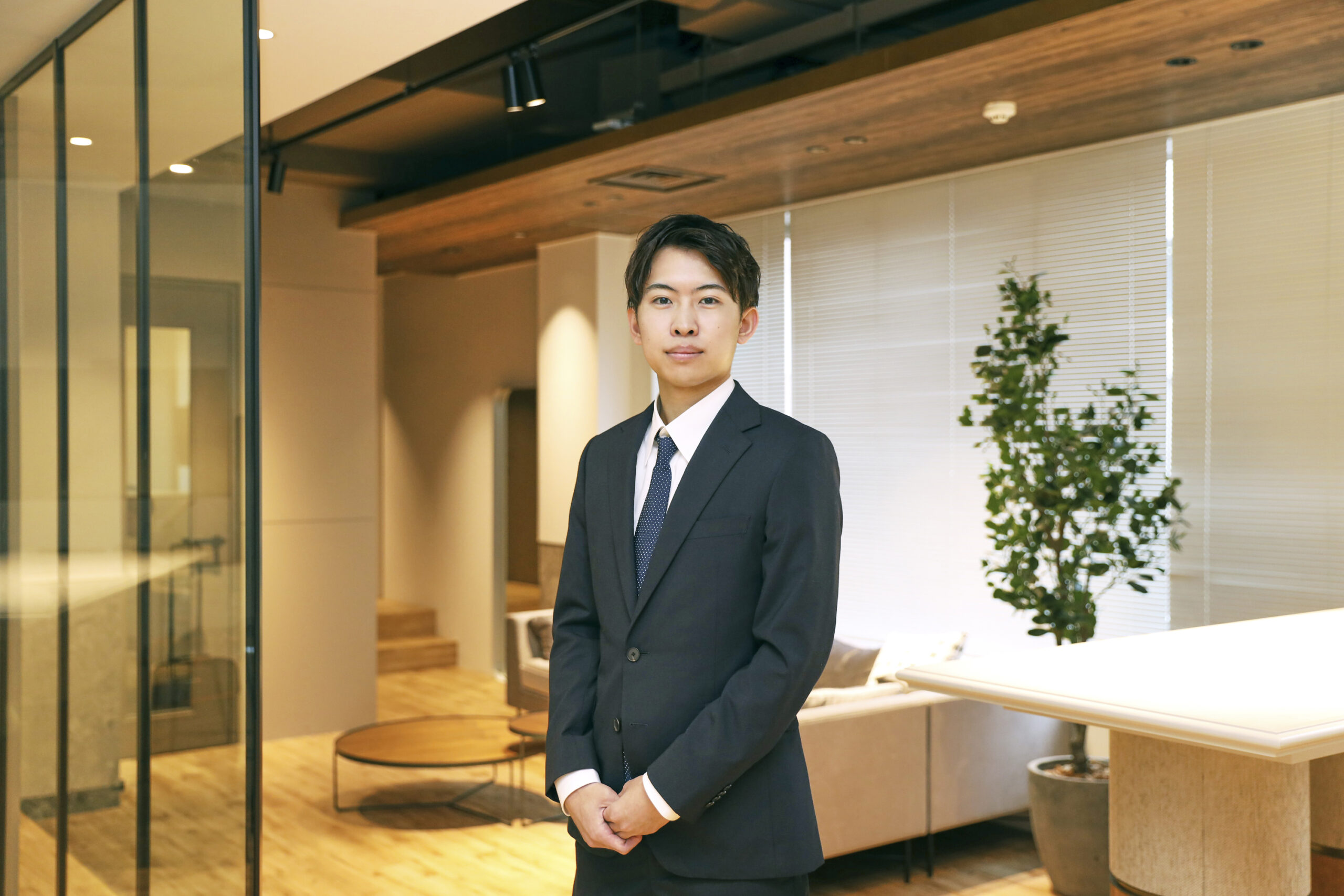 Have you ever been worried that something you bought online might get damaged soon?
Have you ever been worried that something you bought online might get damaged soon? Especially expensive consumer electronics such as computers and smartphones. I'm sure many readers have had the painful experience of accidentally dropping and breaking a device, only to find the warranty period has expired. Repair costs are not cheap, and most of us think buying a new device is faster. If this was the case, we should have paid more and added the option to extend the warranty period.
This service is called an "extended warranty".
With the simple click of a button at the time of purchase, you can add an extended warranty option that allows you to quickly request product replacement or repair in the unlikely event that something happens to your prized possession. One such service is proteger. Many of you may have had a regretful experience with "warranty" such as replacement and repair, and would like to have added an extended warranty if available. But how often have you explored that option when buying products on e-commerce websites?
Even though some people would use this service if it were offered, few people are aware of its need. How did Mr. Kota Nojiri, CEO of Kiva Corp.​​, which offers proteger, end up in this business?
A 24-year-old from Hokkaido took the plunge into the extended warranty business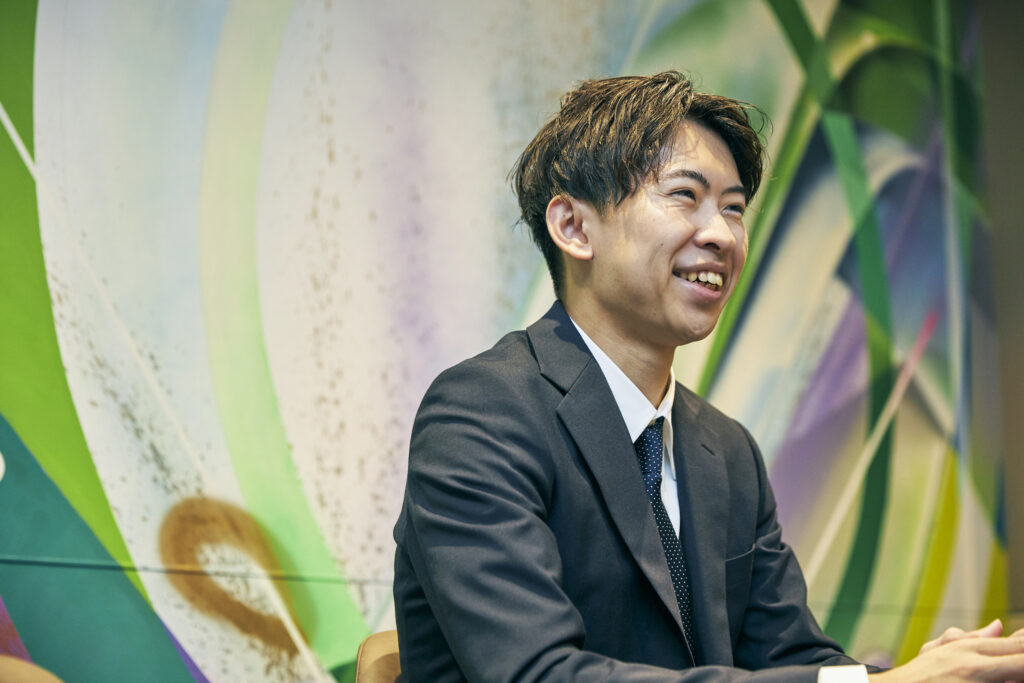 Could you tell us about your career to date and what inspired you to start your own company?
I was born in 1998 in Hokkaido and am 24 years old as of 2022. Since I am the same age as new graduates, I am sometimes asked if I am a student entrepreneur; however, strictly speaking, I established Puentee LLC, a sales agency, while I was in university, then dropped out of university to start an e-commerce business at Uridoki Inc. in 2019 and sold the business to another company. After that, I founded Kiva Corp. in December 2020.
It was as a high school student that I became aware of entrepreneurship. I belonged to the table tennis club at Hokkai High School, which is famous for high school baseball (laughs). My parents and relatives have conservative backgrounds, such as teachers and professionals. Not knowing much about other options, I thought I would become a civil servant in the future, but when I was 18, I started reading business books, which made me think about starting my own business. Also, a friend introduced me to Mercari, and I was fascinated with how an iPod touch, which I no longer needed, sold within around 30 minutes after I put it up for sale. Through this experience, I became interested in the relationship between supply and demand and selling something. From there on, I began considering starting my own business and majored in business administration at university.
So you took on the challenge of starting a company while in university?
yes. One of the impetuses was an event for social entrepreneurs called the Hult Prize, which I participated in while at university. It is a global event run by the Hult Prize Foundation headquartered in Boston, USA, and I participated in the Global Finals held in Malaysia while representing Japan. This experience gave me the confidence to start a business, and I founded Puentee. When I started, I didn't have any cash on hand, so I decided to create a model that would allow me to do business without inventory. And so I started a sales agency that wholesaled products such as kitchen knives made by skilled blacksmiths to Japanese restaurants. I remember going directly to blacksmiths to ask if I could become a distributor, with absolutely no connections.
While this was a learning experience, it also made me feel the fear of barely managing to keep a business going and my yearning for a business that scales. I realized that school would not help me confront business, so I moved to Tokyo despite my parents' objections. After coming to Tokyo, I wanted to gain experience in a business that could secure stable sales by keeping up with current trends, so I joined Uridoki, which matches people who want to sell products with assessors, such as engineers. They didn't have an internship program, so I was hired after direct negotiations. I may have the same tendency to aggressively go after something I did when I was in the agency business earlier (laughs).
Here, I realized I was better suited to business development than development. I started looking for a partner because I thought it would be best to team up with an excellent engineer, and I met Isozaki, the co-founder of Kiva, on social media. I read his Qiita and thought it was interesting, so I followed him on Twitter. After seeing a tweet that he would develop a new product, I met him at a café and talked with him.
Isozaki and I were initially considering a business aimed at restaurants, but when we saw Toreta, a restaurant reservation management company, succeeding with large-scale procurement, we decided that we would not be able to win if we were running this as a side business. While researching overseas examples to see what we could do as a full-time business, we arrived at an extended warranty system for e-commerce. In the worst case, we would be able to make ends meet through contracts, so I started by persuading Isozaki to establish a corporation and do this business together. Since there are a few easy ways to commit to a business seriously, Isozaki and I lived in the same house, and we would discuss business plans day after day until late at night. We subsequently launched proteger in May 2021, about half a year after Kiva was established.
In selecting a business, we focused on two points— that it must be a B2B business and use a business model originating overseas that could be expanded in Japan. I wasn't conscious of it, but since I had been in the e-commerce business myself, I had a certain amount of knowledge and couldn't help but take note of e-commerce-related businesses (laughs). Rather than just picking something that could grow in Japan, I think I ended up launching proteger because of my own experience.​
Please tell us about proteger.
We provide a system that allows e-commerce websites to easily install an "extended warranty" option that extends the free repair period of devices. Until now, extended warranties have generally been offered on some high-priced products at the top 1% level by major companies, e-commerce websites of electronics retailers, or non-life insurance companies. In the past, adding an extended warranty involved a complicated process of working with an insurance company to decide the premium for each product and considering operations. proteger makes it very simple to introduce this to your e-commerce website.
While the number of e-commerce websites in Japan is increasing yearly, attracting customers to e-commerce websites of direct sales selling own-brand products and improving the purchase rate is challenging. proteger supports the sales business by providing end-to-end services from warranty APIs to application support for dealers who want to start extended warranty services.
Proteger is often used for what kind of products?
If the price of a product is high, the warranty fee will also be proportionally high. Consumer electronics in the price range of about 10,000 to 30,000 yen which can be covered under an extended warranty for a few thousand yen, are most suited for proteger. Data shows that nearly half of all e-commerce smartwatch buyers purchase an extended warranty.
Overseas, it is common for an extended warranty to be available for any product due to the high penetration rate of e-commerce; in Japan, this is only recognized for consumer electronics. It's strange, but not many end users ask to add an extended warranty for products, yet if the option of extended warranty is added, it sells well. Consumers are unaware that they want it, but when it is presented, they opt for an extended warranty. There seems to have been a strong hidden need for it.​
In fact, Japan is an insurance superpower, which may be well-suited to the worrying disposition of its citizenry. Looking at purchasers by gender, 70% are female, and 30% are male. In addition to the need to eliminate anxiety before purchasing, especially concerning computers, although both the unit price and the repair fee are high, many people know that replacing a damaged device with a new one would be cheaper. It seems that consumers are purchasing the warranty by comparing the repair cost instead of comparing it with 0 yen not covered by insurance. We plan to expand our product range in the future, and currently include the following:
Proteger target products (as of December 2022)
Consumer electronics, furniture, watches, outdoor goods, jewelry, musical instruments, audio products, electric tools, bicycle goods, car goods, audio equipment, sporting goods, eyeglasses, sunglasses, and other durable consumer goods
We felt that there was definitely a need for an extended warranty for consumer electronics. We are looking to see if there is room for expansion into furniture, suitcases, and other products. Most of our services revolve around replacements, but we are considering organizing a repair unit to provide both product replacement and repair.
We want to be a company that can keep creating products that change society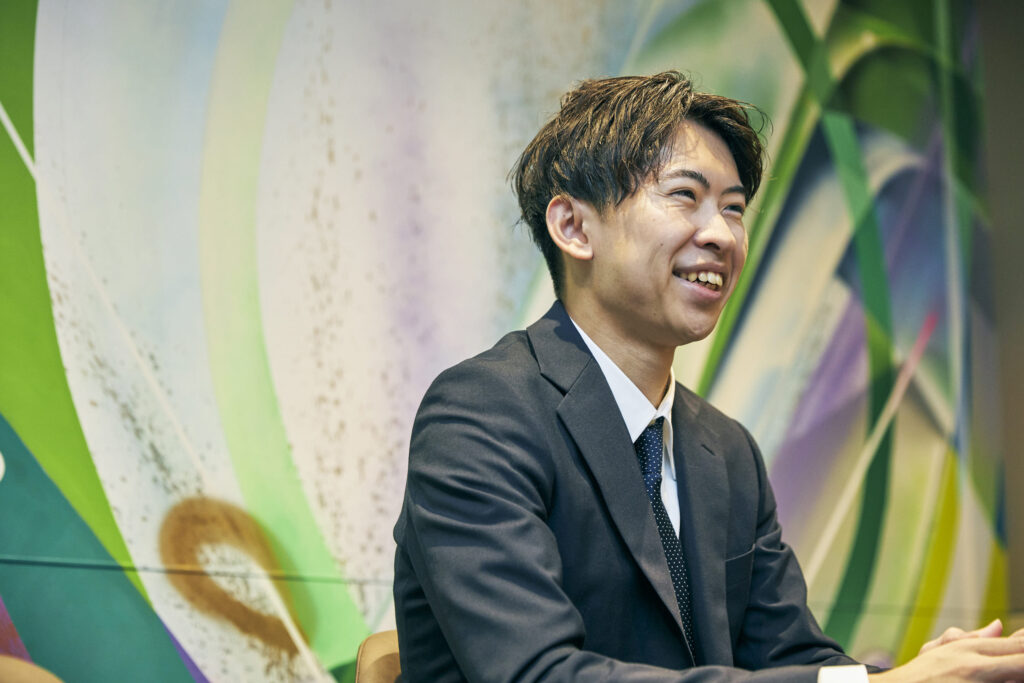 Have you faced any difficulties since founding the company?
When we didn't have a product yet, we struggled quite a bit to acquire our first customers. I had no experience working in sales, so I struggled with my lack of personal connections. However, because I engaged in business activities without any contacts, I often received candid opinions, which helped me brush up on the product.
n February 2021, two months after launching Kiva, we raised 41 million yen from ALL STAR SAAS FUND, East Ventures and individual investors. With ALL STAR SAAS FUND, I made an appointment with Hiro Maeda, who was also in charge of SmartHR and other programs, and he decided to invest the very next day after I spoke with him. Takeshi Kaneko of East Ventures also decided to invest in an instant. We didn't have a product yet, but it was easy for them to understand the overseas market because we explained it well. In December 2022, we will raise 450 million yen in Series A, led by SBI. The market conditions are changing, but the seed round and series A requirements are entirely different. We plan to use the funds for product development, recruitment, etc.
You are also actively participating in events.
Yes, I participated in IVS2021 LAUNCHPAD NASU last November and TechCrunch Tokyo 2021 Startup Battle last December, advancing to the finals. In 2022, I participated in the ICC Summit FUKUOKA 2022 Startup Catapult in February, Startup Pitch at FIN/SUM2022 sponsored by Nikkei Inc. in March, and the Final Pitch Arena at B Dash Camp in Sapporo in June. In July, I was also selected as a finalist for the pitch battle at Fintech Japan 2022, organized by the Fintech Association of Japan and received the JP Startups Award, which is why this article is being published (laughs).
Recently, IVS has become a gateway to success. What made you decide to participate?
The president of Uridoki, my previous employer, was also an IVS finalist. On the second day after I joined the company, we were told that the company would take two of us to IVS, and I raised my hand but wasn't selected to go. I remember being sad about this, which left an impression on me. I was afraid that my ideas would be imitated when making pitches, but I was getting inquiries even though I was supposed to be playing by stealth. So I decided that it was just a matter of time.
In conclusion, I'm glad I participated. The competition has many views on YouTube, so it is very effective for expanding awareness, recruitment, and procurement. Series A was mostly decided due to IVS. There were people I talked to on the ground, some who watched the video, and some who were angel investors on the jury. I was surprised that many people contacted me even though I didn't win.
Could you tell us about the organizational culture and recruitment?
Our vision is to create a conglomerate company that will be handed down to future generations. We want to be a company that grows regardless of its business domain and will be around even 300 years from now. Our four values are "Be Professional", "Do Feedback", "Try" and "No rules". During our selection process, we look at four points: "first class", "greedy", "frank opinions", and "identifying with the company vision".
In particular, we place importance on whether the person commits to results without giving up. It doesn't matter how they achieve them. Never run away, and never give up. In our work, there are joys, but there are also hardships. It's important to be able to overcome them. I want to narrow down and hire good people without making compromises.
Currently, most of our team are in their late 20s, but we are diversifying. When hiring, I refer to Brad D. Smart's book, "Topgrading". I don't have the luxury of hiring people who show potential right now, so I'm looking at how well a person matches the role, but I consider diligence and honesty as potential factors.
How do you spend your time outside of work?
Some of my acquaintances are fellow entrepreneurs in the same business phase. However, I want to grow as a person, so I try to meet people with a high level of perspective and a sense of quality that makes me feel a little uncomfortable when around them. I learn more from hearing stories of failures from my seniors than from people in the same phase. I don't separate my work and private life so much, and I try not to let my emotions fluctuate.
Could you give a message to startups in the Pre-Seed to Seed stage?
I don't mean to be presumptuous because our business is still in the early stages, but I think it's better to throw away the pride of wanting to make your business look beautiful. When pride starts to get in the way, business gets distorted. Whenever an opportunity presents itself, jump right in. The number one priority should be business growth. I would like you to do a lot of trial and error.
Finally, please tell us about the world you want to create and give a word of advice for our readers.
Currently, proteger has more than 40,000 warranties. The domestic BtoC e-commerce market has exceeded 20 trillion yen, and there are more than 4 million e-commerce stores online. End-user touchpoints are definitely shifting from offline to online, and eliminating anxiety in online purchases will further accelerate this shift. I want to create a world where people can use their favorite things for a long time with peace of mind.​
We want to strengthen partner sales in the future and sell our services together with cart vendors and financial businesses such as banks and insurance companies. It would be great to see the company grow while receiving investment from overseas investors.
Kiva can be any kind of company. The company name and the product name are separated because we want Kiva to be a company that creates many products. Ultimately, I would like to participate in funding. As a company, I want Kiva to make an impact on society. To that end, I will first make proteger a success. It would be nice if we could work with people interested in growing Kiva and proteger.