Aiming for a world with 100 million entrepreneurs and investors! FUNDINNO builds a challenging support ecosystem on individual investor platforms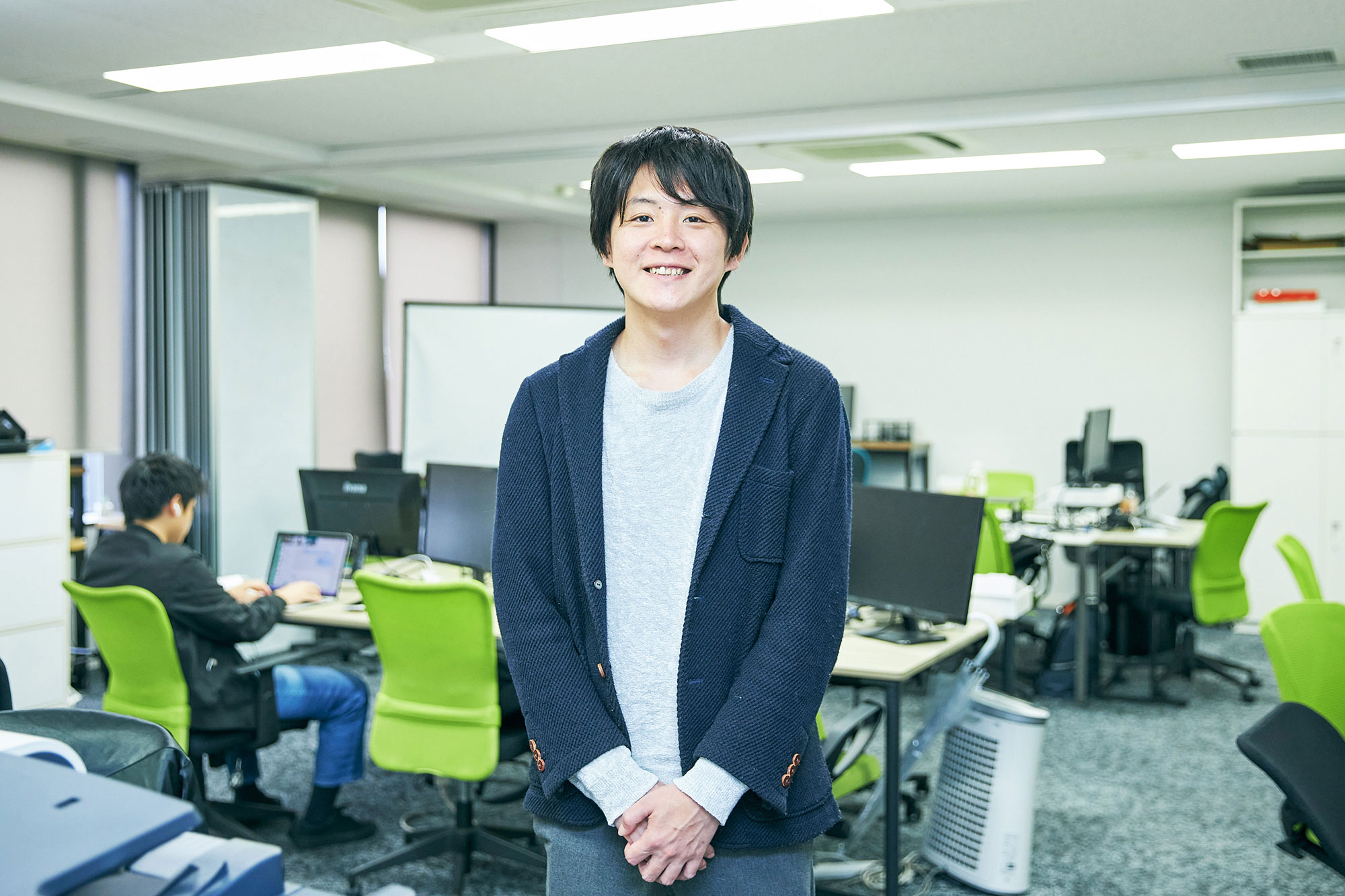 During the heyday of Livedoor and CyberAgent, startups were still a distant existence for the public. Now, many services have become a hot topic, broadcasting commercials and providing new and interesting services aimed at toC. It can be said that interest in startups is increasing as the services offered, the value of funds raised, and the stock price at the time of listing are attracting attention.
What if you could buy shares in an unlisted startup company? Some individual investors invest in stocks while receiving shareholder benefits, etc., but what if you could do the same in unlisted companies that operate services you also use...? Wouldn't you like to see these services grow even a little with your investment and not just have an expectation of financial return? Now, you can easily express such feelings of support.
A system called "equity crowdfunding" can achieve this. FUNDINNO,Inc. (formerly Japan Cloud Capital, Inc.; renamed to FUNDINNO in February 2022) is the first company to obtain a license under this system, which has become an authorization system after legal reform and operates the service with the top share in the domestic market. In addition to operating equity crowdfunding FUNDINNO in Japan, the company is also expanding its peripheral services, such as introducing cloud business management software FUNDOOR, which supports shareholder management, shareholder meetings, and financial management for startups, a shareholder community system, stock acquisition rights, and a secondary market called FUNDINNO MARKET, and strives to increase the total amount of venture investment in Japan.
What kind of world does FUNDINNO envision for the future? We interviewed the COO, Mr. Manabu Oura.
I established FUNDINNO with a like-minded friend I met in graduate school and started offering our service after legal reform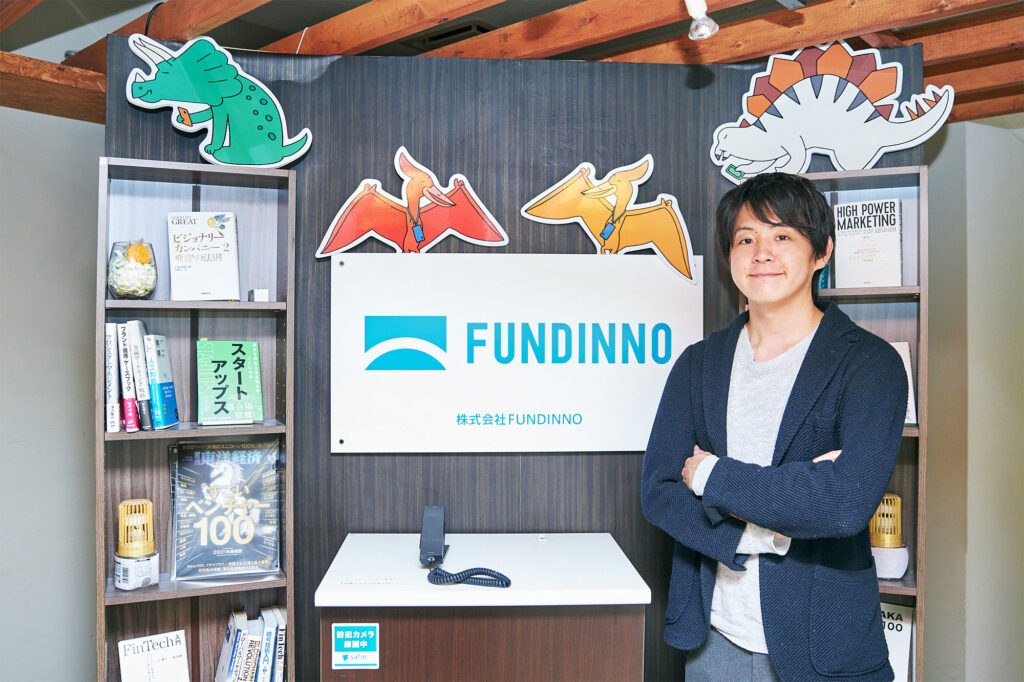 Please tell us about your career and what inspired you to start your own business.
My father started his business as a systems engineer, so I was already familiar with the work styles of companies and managers. Still, I didn't have a particular desire to be independent at the beginning. I became more conscious of entrepreneurship when I was looking for a job.
My student life was quite ordinary, playing guitar and bass in a band during high school and university. However, I didn't think of pursuing music as a career, so I started looking for a job in my third year of university. I was looking at consulting firms, but as I learned more about consultancy, I began to feel that I should start my own business and change my career. I decided to pursue an MBA with the aim of starting my own business. After graduating from the Meiji University School of Commerce in 2011, I enrolled in the Graduate School of Global Business at Meiji University, where my research theme was marketing.
You met your co-CEO, Mr. Shibahara, in graduate school. How did you come to establish a corporation and start your business while in graduate school?
I met Shibahara when I was in graduate school to get an MBA, and we talked about starting a business together, after which we established a systems development and management consulting company. Neither of us had an engineering background and didn't know much about systems; however, we decided to start a contract business for systems development with the motivation to try running a company first. I attended the so-called evening MBA course, and among the students were many employees and executives of major companies, so it was a big deal that I could get work from them. Although I was unfamiliar with programming, I learned little by little, and the number of projects we got gradually increased, such as being commissioned for web marketing related to regional revitalization by an executive from a railway company.
Then in 2015, you established Japan Cloud Capital, Inc. Could you tell us how you got into this business?
We initially discussed creating our service, as sales from outsourced projects depend on the client. When considering what to do, I researched what was popular in the United States, where business models are ahead of the rest of the world. At that time, matching services were at their peak in the United States. Our desire to combine matching services with our desire to foster entrepreneurial culture led us to equity crowdfunding. On the other hand, the Financial Instruments and Exchange Law of Japan at the time did not permit private businesses to intervene in the unlisted stock market. Conversations revolving around the revision of the law have been going on since 2011. The law was finally revised in 2015, just as we were considering starting our services, which led to the establishment of the current FUNDINNO. In October 2016, we became the first Type-1 small-amount electronic subscription operator in Japan.
Could you give us a brief explanation of your business?
We provide "FUNDINNO", a market platform that allows individual investors to purchase shares of unlisted companies and related DX services. As of November 2022, we have concluded 300 contracts, with each company successfully raising an average of over 30 million yen for a cumulative total of approximately 9.24 billion yen in contracts. The domestic market for equity crowdfunding is said to be 2 to 3 billion yen. Thanks to our customers, we are at the top among domestic businesses in terms of the contract value.
While it is difficult to judge the business potential of a company through listed stocks, it is even more challenging to judge the potential of unlisted companies that the stock exchange has not yet reviewed. On the other hand, equity crowdfunding is where the market is formed by making investments with the collective wisdom of the decisions of multiple investors. Of our 114,000 investor users (as of November 25, 2022), the majority have financial assets of 30 million yen or more, and many are executives and managers. Some people invest directly in unlisted companies as angels (individual investors), but in general, it is difficult and time-consuming to find promising unlisted companies. Ours is the best service for those who don't have the time to talk with individual companies or who find it difficult to invest large sums of money but want to support growth stocks.
What would you say are your advantages over your competitors?
I believe we have a first-mover advantage, but I think our most significant advantage is having people who share our vision of "creating a world where people can challenge themselves fairly" and who have become fans of FUNDINNO. As a result, many individual shareholders have used our services, which is why we have also entered the corporate world. We also develop and provide peripheral services that enable efficient shareholder management, one of the attractions of the one-stop procurement management we provide. Investors have two purposes for investing— speculation and empathy. Venture capital has the backing of LPs, so there are many aspects where you must emphasize speculation; however, FUNDINNO allows users to make investment decisions based on their values. Many invest out of empathy for the activities that can improve society. I believe that companies feel the value of having people who genuinely support them become shareholders.
The default rate has always been a hurdle when evaluating a business for social good. What are your thoughts on that?
Since bankruptcy is also a part of the financing world, I think those familiar with finance will understand that a 0% default is unrealistic. With this premise in mind, we are addressing two ways of reducing the default rate.
First, having a robust review system. The team comprises 7 to 8 people, mainly certified public accountants, who factorize and examine the target company's sales and SG&A expenses. As a result of systematizing operations as much as possible and concentrating human resources only on work that requires personalization, we have had only 12 defaults to date (as of October 2022). There are three phases of growth support: investment, growth, and exit, and while our current focus is on entry point support, we would like to strengthen our hands-on support for raising valuation in the future.
Then there is the voluntary decision via the market. Even if a deal is successful, if the market's collective wisdom judges it to be difficult, the deal will be rejected. In a sense, this is natural selection. On the other hand, we believe there are companies with sufficient capabilities but lacking in PR, so we plan to continue strengthening IR support through our system.
We have been working on a social impact assessment with the Tokyo Stock Exchange. As with non-financial data such as environmental considerations, impact assessment poses some high hurdles, including difficulties in auditing. However, our first step is to recognize the uniqueness and growth potential of a business, then put in place mechanisms to facilitate investors' understanding of the business. By doing so, I believe it is important to change the concept of eliminating weaker competition, make it easier to invest in startups, and create a cycle of successful experiences that will lead to growth.
Some businesses have had successful exits.
Yes, Ryukyu Asteeda, a company that manages sports teams, has gone public. Sports are a business supported by fans, which is precisely in line with FUNDINNO's philosophy. The emergence of deals that can pass the screening process of the stock exchange is an important factor in lowering the psychological hurdles to investment. We have also been able to provide investors with exit opportunities through secondary market services, including innovation firms. Both entrepreneurs and investors are under pressure to go public once funds have been raised, so I firmly believe we can provide a more flexible worldview.
Thanks to the support from Mitsubishi UFJ Trust and Banking, Nomura Securities, Persol Holdings, Dai-ichi Life, Tokyu Corporation, etc., we have raised a total of about 3.59 billion yen. With these funds, we hope to develop our services further.
Democratizing finance and encouraging business growth through fandom is exactly in line with Web3, so are you considering introducing DAO or token finance?
I think it fits the culture. Finance is a world that has been controlled by the subjectivity of professionals. Our philosophy is to democratize the judgment of which businesses will grow and how. We are also considering entering Web3, but are premised on matching Japanese investors with Japanese companies at present. There are significant differences in the legal systems of different countries, which affects financial business, and money laundering regulations have become even stricter in recent years. First, I would like to focus on running my current business steadily.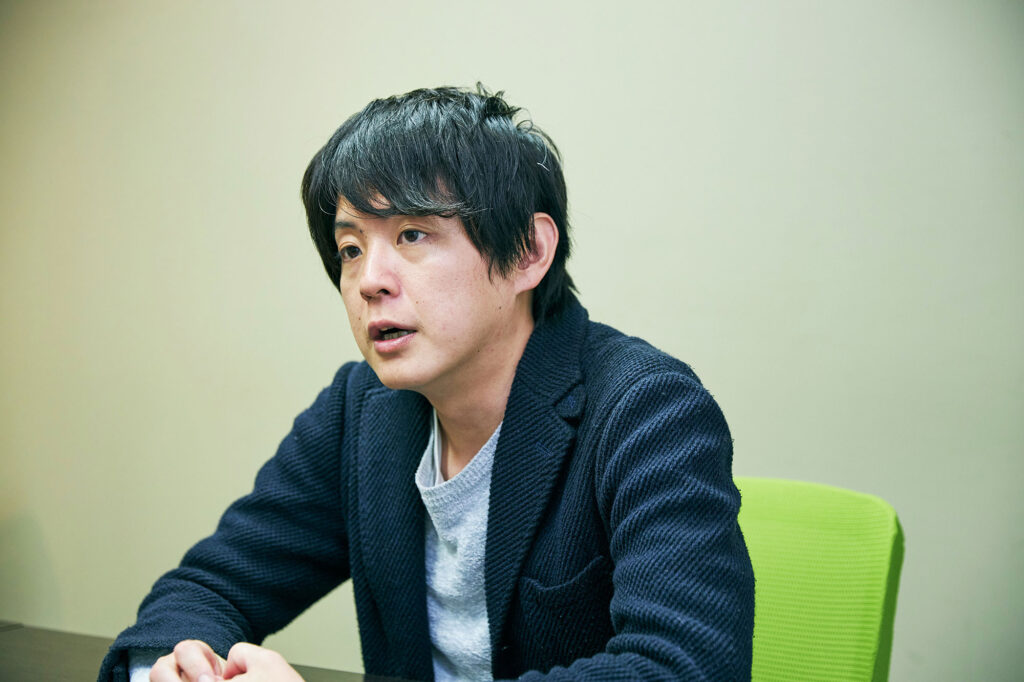 Could you tell us about the organizational culture and recruitment?
As mentioned before, our vision is simple— Creating a world where people can fairly challenge themselves. We place great emphasis on empathy with this vision in all our interviews. We want to recruit people who want to lead change from the existing worldview of the financial industry, a finance background is not required to work with us, and we would be happy to hear from you even if you have an interest but no prior experience in the business.
In the initial stage, we mainly hired mid-level employees from financial institutions. The back office is staffed by former employees of foreign financial institutions, the front office is staffed by former employees from VC firms, and the review team mainly consists of accountants, all highly experienced and dedicated to their work. Recently, we have settled down to solidify our framework, and we now have more young people and people from different industries joining us, mainly engineers and new business developers. Although we are in the financial business, we have a culture that allows us to take on challenges, so if you like to try something new, this is the place for you.
You have also made commercials for end-users. Do you think they helped lead to widespread recognition and adoption of your services?
Yes, compared to CPA for lead acquisition, I was quite hesitant about this, but I decided to make some commercials with an emphasis on gaining name recognition and credibility. We commissioned NOVASELL to help promote our business with an eye on individual male investors, even though we were short on time. There were several candidates, but we decided to ask Mr. Nao Omori because of his appearances on The Vulture and Kaseifu no Mita. The response to the commercials has been great, and various people have contacted us. The exposure that commercials and newspapers give is genuinely great. We want to expand our visibility to companies outside the city center and think that media such as newspapers and television are a good match for this. Local SMEs are still in the world of loans concerning procurement, so I would be happy if we could let them know that there are various procurement means.
Could you give a message to startups in the pre-seed to seed stage?
As with any company, we have to raise funds before obtaining a financial license, and we are experiencing complex procurement before we can build up a track record. There is also the tacit knowledge that if growth stagnates for about half a year, we will be recognized as a company that does not show growth, so there is a great deal of work to be done to take care of cash burn and to continue with procurement while keeping our foot on the accelerator.
However, it was the individual investors who saved us from this situation. Like with funding, the results of such deals and the development of sales channels will lead to the next procurement. As a startup, I believe we can design growth-conscious capital policies and give back to those who supported us in our early days.
Finally, please give our readers a few words of advice about the worldview you want to create.
I would like to realize my vision of having about 100 million people in Japan as entrepreneurs and investors. Rather than whether they establish a startup or not, if people can support someone's challenge, and if people who have reached heights can support someone else's growth, then a chain of growth can ensue. Until now, we have been in an environment where companies couldn't raise funds and take on challenges without a clear prospect for growth, but I would like FUNDINNO to be a company that uses IT to solve this problem. Startups, finance, supportive investments, angel taxation, and a secondary equity market, I think FUNDINNO is at the center of innovation right now, both as a legal system and a culture. This is the most interesting phase right now, and I would like people who identify with it and want to improve the financial industry to join us.