[11/14-11/18] Notable startup funding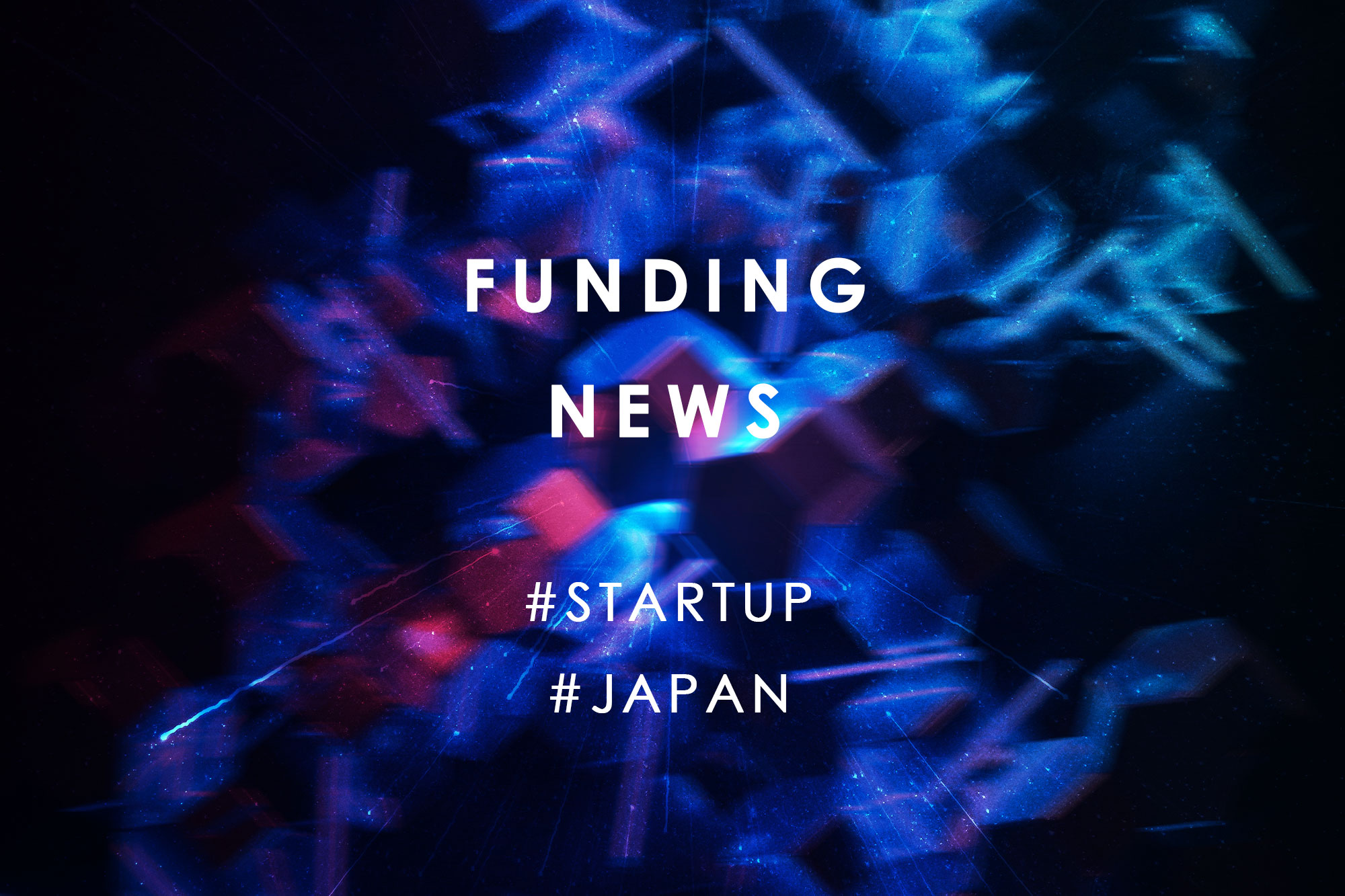 Among the funding news announced from November 14, 2022 to November 18, 2022, we will pick up and deliver the projects that JP Startups (Japasta) is paying attention to.
Editor's comments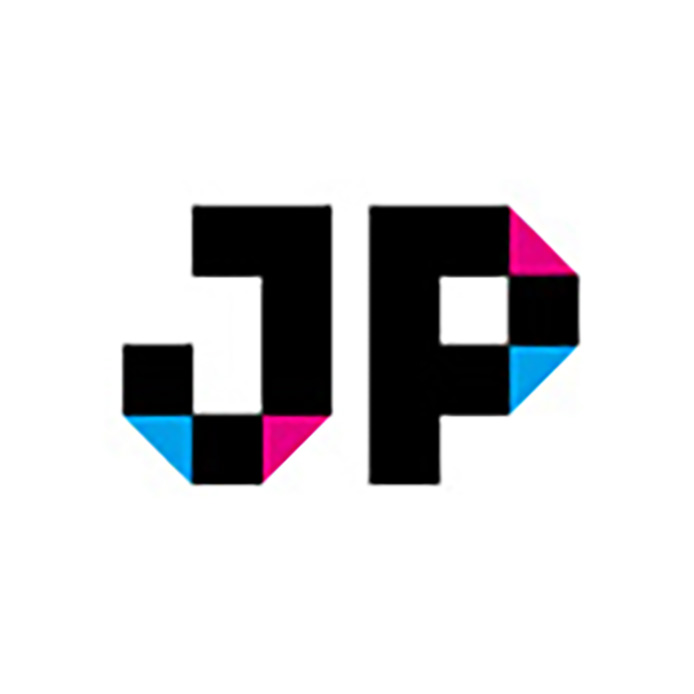 This week saw a lot of procurement of clothes and furniture sharing economy-related businesses and Worktech. Among them, we have picked up procurement news from five companies that are solid and particularly expected to make great strides in the future.
In particular, many people have probably seen PokeTalk, an AI interpreter, before, but many people may not know that it was carved out. I have a feeling that the range of interpreting and translation will be expanded by receiving investment again from Koei Tecmo Capital, which handles "Nobunaga's Ambition" and others. It is expected to grow as a startup in the future.
fundraising
Infertility clinic and outpatient app ARCH, raised 230 million yen (announced on November 16, 2022)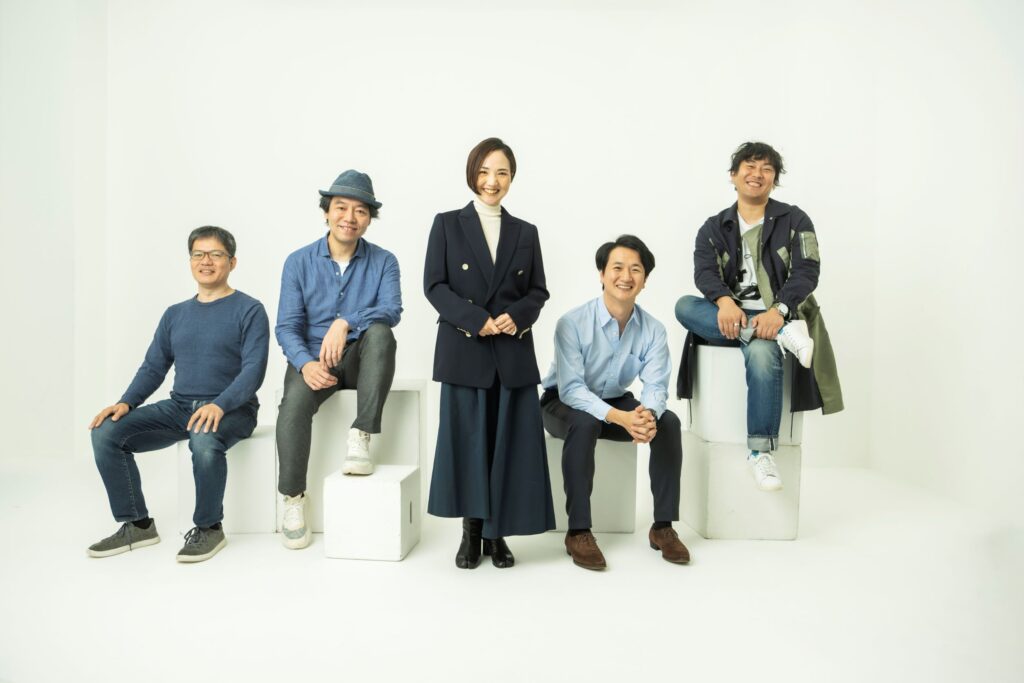 A fertility clinic that combines medical care and technology"torch clinic"Arch, Inc., which produces , has raised approximately 230 million yen from UTEC, ANRI, and XTech Ventures. Mr. Sakamoto, COO of UTEC, and Mr. Samata, representative partner of ANRI, are appointed as directors of ARCH.
Since its founding in 2021, the company has set the mission of "increasing life options" and has developed products such as unique medical institution systems (electronic medical records, etc.) related to gynecology and fertility treatment, and examination apps for patients. At the same time, we also provide consulting for the opening of clinics, such as attracting customers, recruiting personnel, formulating business strategies, and providing management consulting.
The "torch clinic" in Ebisu produced by the company will open on May 17, 2022. We provide infertility treatment that is easy to balance with work by reducing the burden of hospital visits by performing in-hospital prescriptions from appointments, preliminary interviews, and payments using a dedicated app. It also supports male infertility, and currently over 1,000 patients visit the hospital every month. Here is the original release.
【Related article】
FamiOne, Inc. will support the future of Japan through welfare programs, etc.
When she gets over her busy schedule at work, meets her partner, and thinks she wants to start a new family, she realizes that she is infertile for the first time...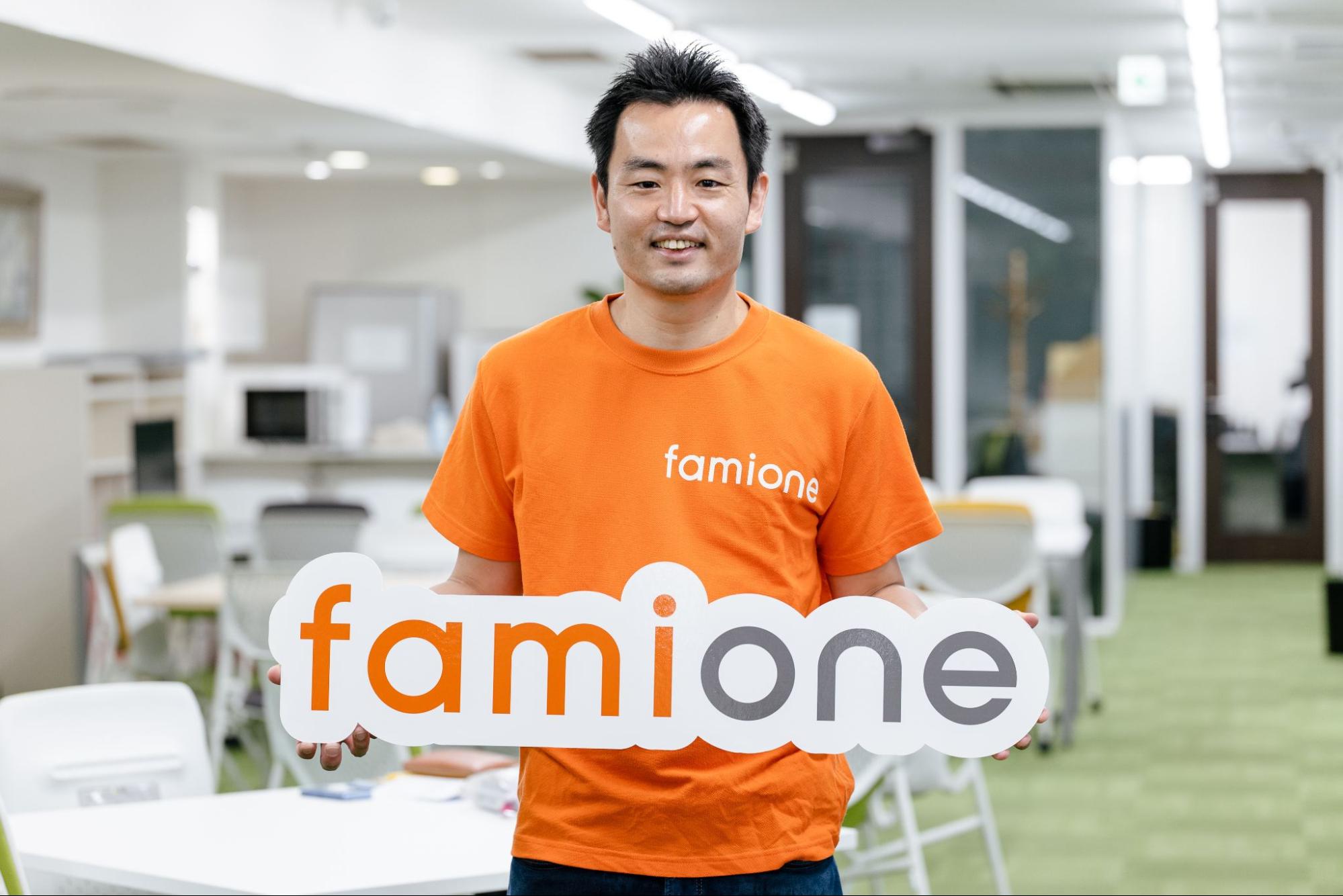 Food manufacturing platform ukka raises a total of 290 million yen in pre-series A round (announced on November 15, 2022)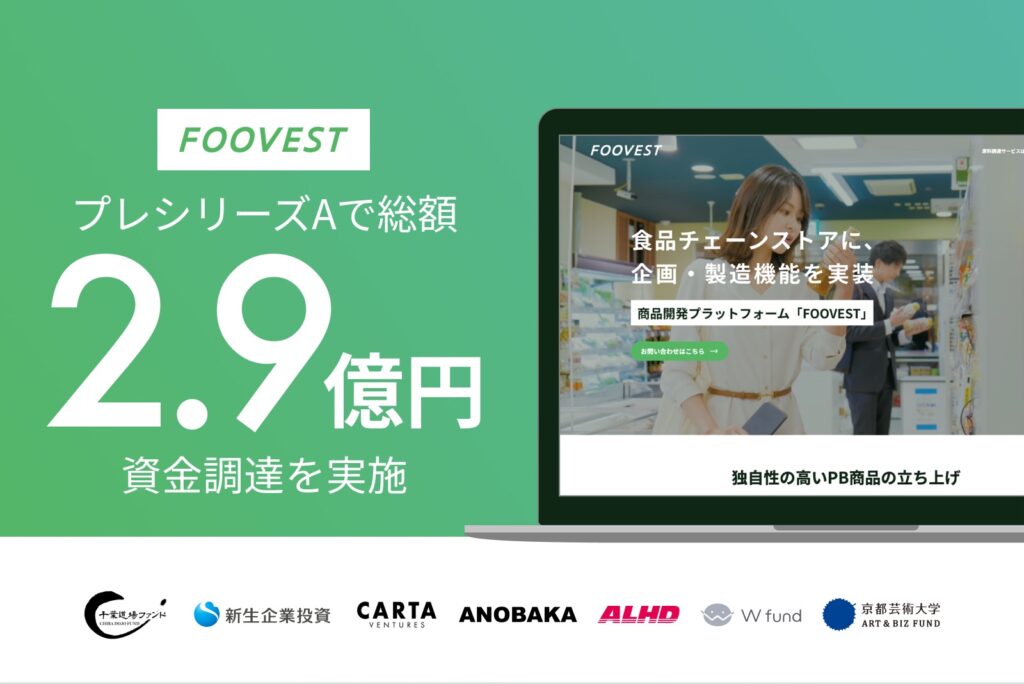 This time, food manufacturing platform"FOOVEST"ukka inc. has raised a total of 290 million yen through loans from Chiba Dojo Fund, Shinsei Corporate Investment, CARTA VENTURES, Aqua Clara Lemongas Holdings, ANOBAKA, W fund, Kyoto University of the Arts Art & Biz Fund, and financial institutions.
The company is an agricultural product owner system platform that started as a personal business. "OWNERS" In September 2017, two co-representatives started a business. As a result of trial and error, the service was closed and pivoted, leading to the launch of "FOOVEST". "FOOVEST" will be launched in March 2021 as a processing raw material procurement service for food manufacturers in the food processing market, which is a domestic market of approximately 30 trillion yen. We network production areas and processing companies nationwide and support many food manufacturers with efficient ordering. Currently, we have partnered with Eitaro Sohonpo, Mr. CHEESECAKE, BAKE, etc., and currently operate a shopping center chain with 136 stores in 14 prefectures in the Kanto region. Kasumi, Maruetsu, Maxvalu Kanto Developed private brand products with major supermarkets such as USMHoldings, which has 527 stores, and released fixed-type products for FamilyMart at convenience stores. It is said that this procurement will mainly promote recruitment. Here is the original release.
Mortgage comparison service MFS raises 1.2 billion yen (announced on November 18, 2022)

Mortgage comparison service"MOGECHECK"MFS Inc. , which operates JIC Venture Growth Investments, Itochu Technology Ventures, Shinsei Corporate Investment, Sony Innovation Fund, Cygames Capital, Kiraboshi Capital, NOBUNAGA Capital Village, Tokai Tokyo Investment and 9 other CVC companies, In addition, a total of approximately 1.2 billion yen was procured through loans from Sumitomo Mitsui Banking Corporation and Mizuho Bank.
The company was established in July 2009 and is a Fintech company located in the Fintech co-working space FINOLAB. Online mortgage service "MOGECHECK", mortgage proposal service "MOGEREKO", online real estate investment services "INVASE" etc. is developed and deployed. Since the service started in August 2015, the number of users of the Mogecheck service will exceed 100,000 as of September 2022. With the funds raised this time, it aims to strengthen Mogereko in particular. Here is the original release.
POCKETALK, an AI interpreter, raises 1.6 billion yen (announced on November 14, 2022)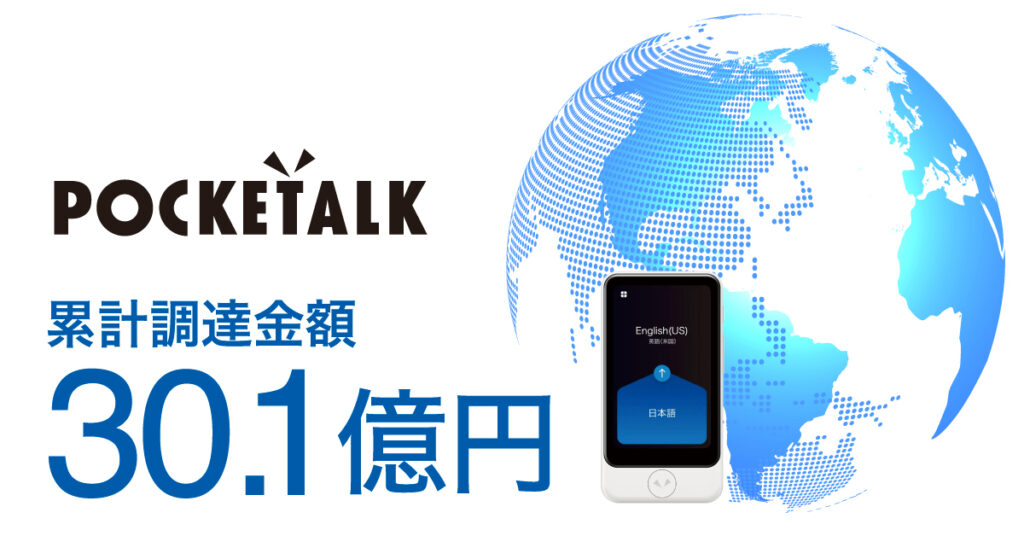 AI interpreter POCKETALK CORPORATION has raised a total of 1.6 billion yen from KOEI TECMO CAPITAL, Xcom Global, DIMENSION, and for Startups Capital. The cumulative procurement amount is 3.01 billion yen.
The company has traditionally operated the POCKETALK business as one of SOURCENEXT 's businesses, but in February 2022 it became a wholly owned subsidiary through a company split (simple incorporation-type split). The first machine was released in 2017 and has expanded functions such as text translation on images and simultaneous interpretation. This time, through a carve-out, they have shown their willingness to grow further as a global startup from Japan, and have reached the point of raising funds from investors. Here is the original release.
Game distribution platform Mirrativraises 3.4 billion yen (announced on November 16, 2022)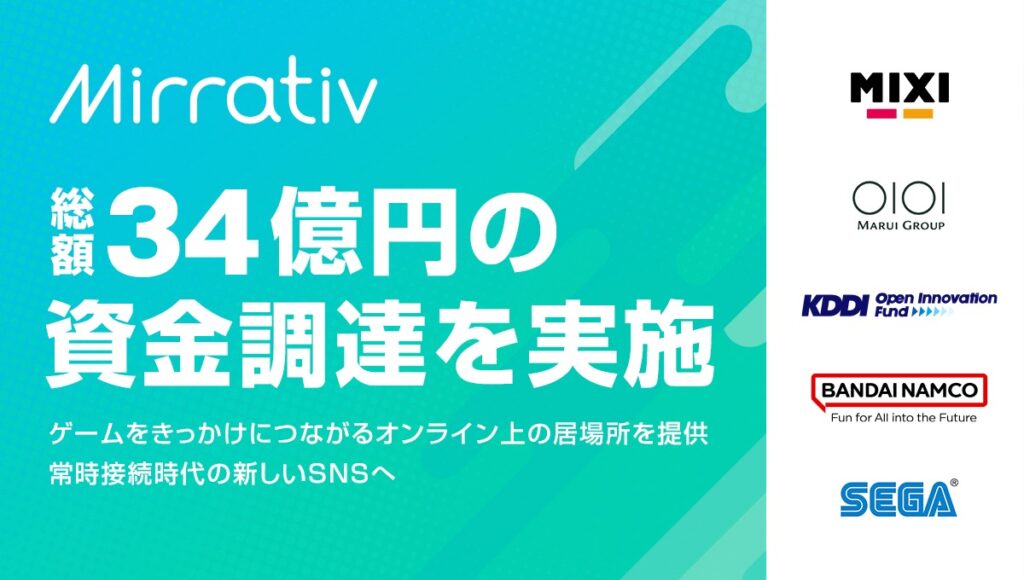 Game distribution platform with the largest number of smartphone game distributors in Japan"Mirrativ"Mirrativ Inc., which operates the Raised 3.4 billion yen. The cumulative procurement amount will be approximately 9.7 billion yen.
The company was established in February 2018. We provide a platform that allows you to easily distribute content through a smartphone app without showing your face. About 30% of active play users are distributors, and about 40% of the most recent daily distributors have distributed for more than 100 consecutive days. , Gift-giving and other economic activities are actively carried out, and there are many users who continue to use it, such as about 70% of the distributors who distribute continuously for more than 100 days receive rewards. With this procurement, the company will strengthen its investment in live gaming and focus on marketing measures. Here is the original release.
New listing
AnyMind Group Approved for Listing on Tokyo Stock Exchange Growth Market
AnyMind Group Co., Ltd. announced on November 15, 2022 that the Tokyo Stock Exchange has approved the new listing of its shares on the Tokyo Stock Exchange Growth Market. The listing date is scheduled for Thursday, December 15, 2022. Here is the original release.
【Related article】
AnyMind, a global leading company that drives the EC and marketing industry in 13 Asian countries, and its history
In Asia, where the population continues to grow, the growth of SNS and EC is remarkable. On the other hand, at 19 bases in 13 countries in Asia, influencers and brands…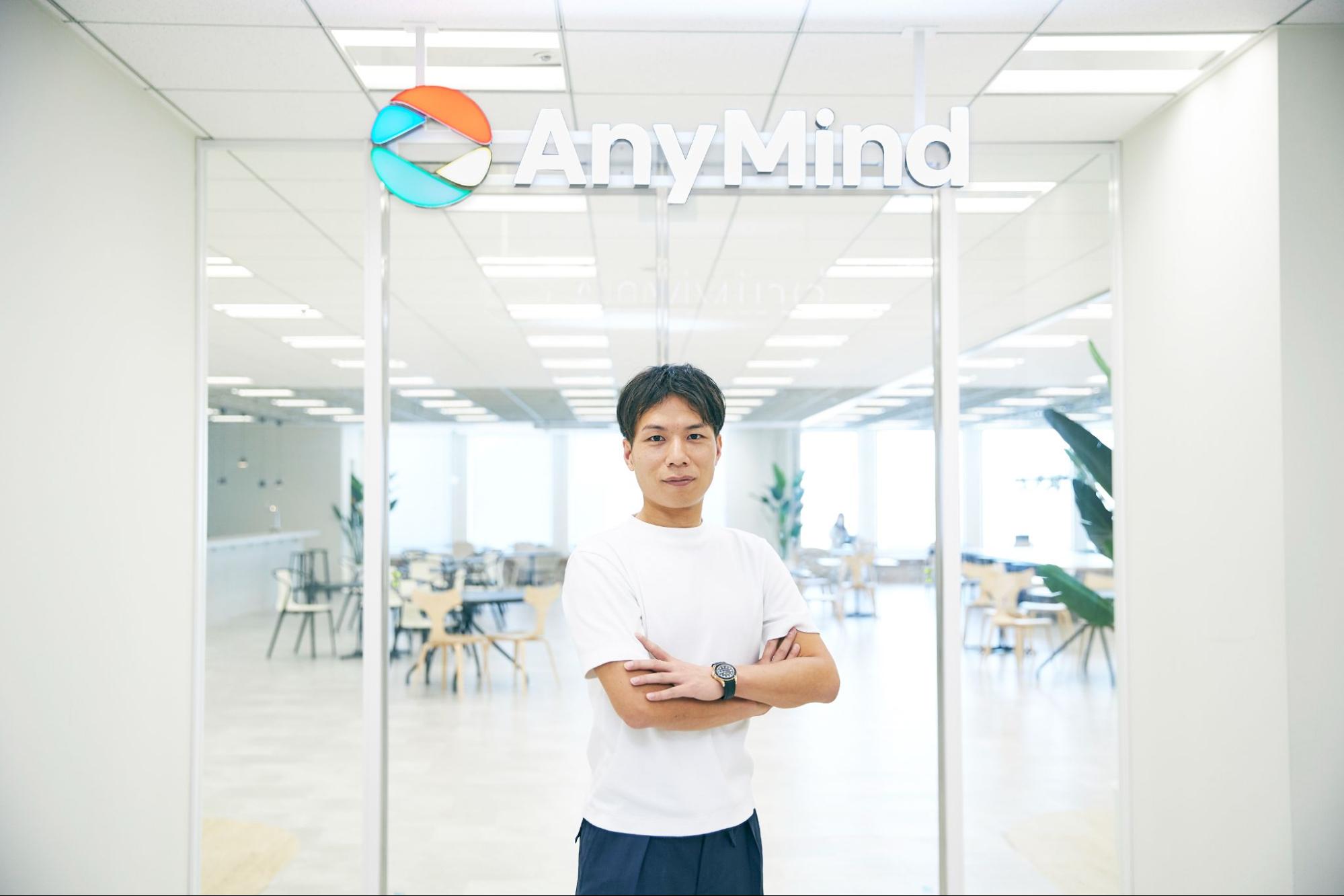 ​
JP Startups副編集長/N.FIELD代表
三菱UFJ銀行、SoftBankを経て2019年より一般社団法人Fintech協会事務局長。2020年より合同会社N.FIELD代表。TechCrunchJapanライターを経て2022年よりJPStartups副編集長。
多方面の事業に明るく、イベント登壇・執筆、スタートアップ支援、業界団体運営を通したパブリック・アフェアーズなどにより、自律分散型社会の設計を目指す。