What is the first Japanese company selected by Y Combinator, which produced Airbnb? We take a closer look at Tailor, spearheaded by Mr. Shibata, a serial entrepreneur with a unique career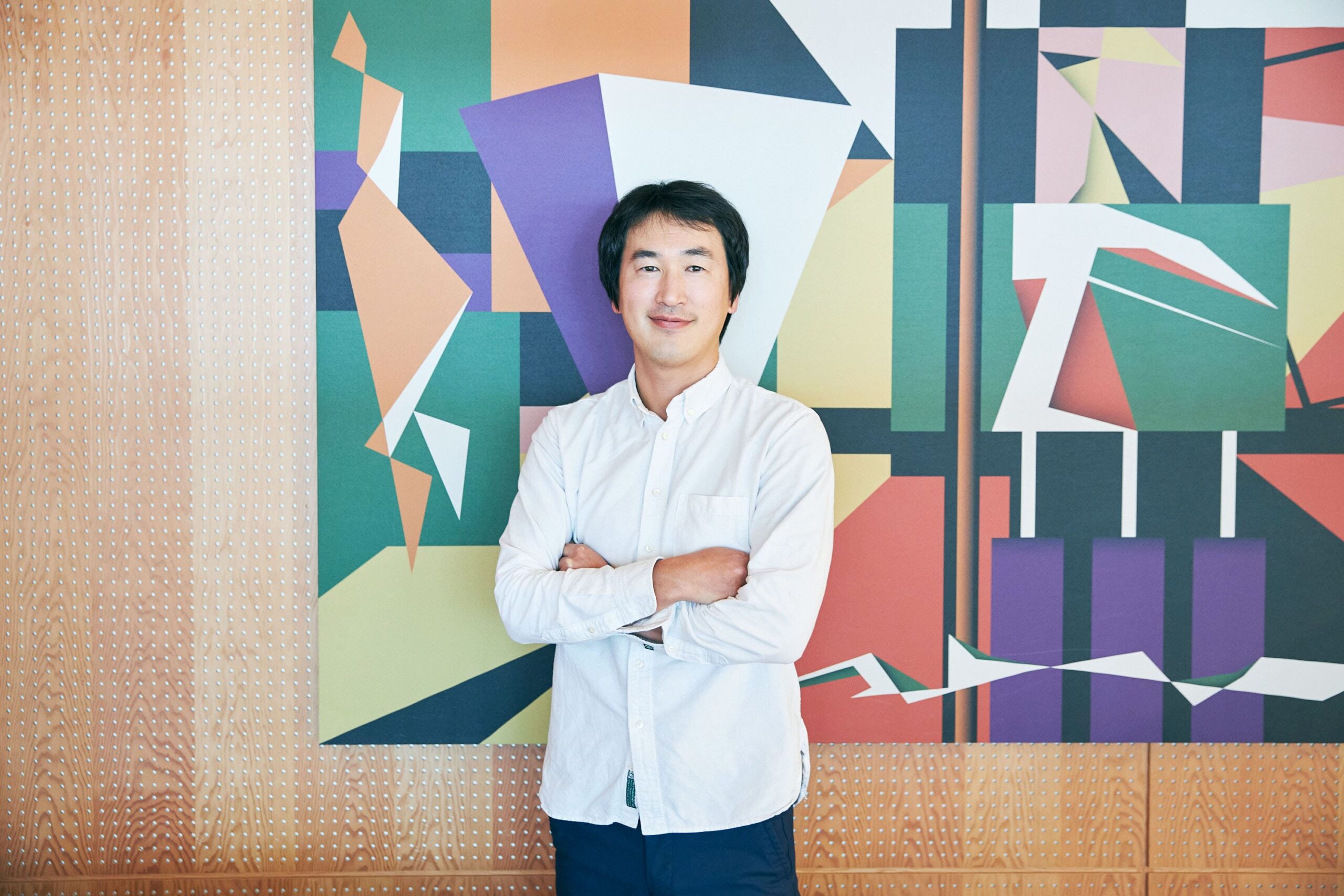 Location: WeWork Tokyo Port City Takeshiba
The American accelerator Y Combinator is a long-established seed accelerator that has produced the likes of Airbnb and Dropbox and is a dream for startups worldwide. This year marks the first time a Japan-based company was selected for the Y Combinator program. Tailor develops and provides Tailor Platform, a backend low-code tool.
One of the founders of Tailor is Yo Shibata, a serial entrepreneur and angel investor. With successful exits of three companies that he started himself, he has also been active as an investor. After a six-year break, he is again taking on the challenge of starting his own business. We asked him about his past and future ambitions.
I walked the path of entrepreneurship and angel investment out of a desire of "Wanting to do something myself"
Could you tell us about your career to date and your inspiration to start your own business?
I was born in Yamagata Prefecture in 1984. As a child, I wanted to be an inventor, not an entrepreneur. My father was a researcher in astrophysics, and in addition to a computer, which was rare at the time, there were many tools and equipment for experiments at home. Perhaps that intrigued me and made me want to become an inventor. I tried raising animals, building a telescope, and disassembling home appliances. I especially liked working with my hands.
However, there aren't many inventors in the world. Growing up, I realized that my inventions wouldn't always make me money. I then thought about what I should do to be financially independent and successful, and I developed an interest in business. In high school, I thought of consulting as a particularly profitable occupation. With this in mind, I enrolled in the Faculty of Economics at the University of Tokyo.
When you were in college, you were part of a circle called WAAV, which organized business contests. Did you think of it as a stepping stone to getting a job at a consulting firm?
No, if anything, I was invited to join by a senior who was my friend. The language classes at the University of Tokyo have a system of student assistants, where seniors take care of juniors. It just so happened that there were many members of WAAV among my seniors. At that time, the most charismatic student entrepreneurs were Susumu Fujita of CyberAgent and Takafumi Horie of Livedoor. Student entrepreneurship was not as common as it is now, but it was not so rare that I thought I should try it myself first.
WAAV was established around 1996, and now famous entrepreneurs such as Mr. Kitazume of IREP, Mr. Tamura of Synapse, Mr. Matsumoto of Raksul, and Mr. Narita of CrowdWorks were members of it. The founder, Mr. Yoshihito Kaneda, was practically a mentor to me as well. He was akin to what we now call an "angel investor" and invested in me when I started my business. He was an entrepreneur in the so-called Bit Valley era, starting from an incubation facility at Hikari Tsushin to running his own company by the time we met.
What did you do in your first startup?
I wasn't satisfied with the term "student entrepreneurship," and was determined to compete with other companies based on my abilities. Taking advantage of my background in law, I created and sold a report on the Act on the Protection of Personal Information and provided consulting for obtaining the PrivacyMark. As a result of trying various approaches, I responded positively to what we now call two-step marketing, which acquires leads through listing ads and inside sales. I developed it into an SEO SaaS business to scale it. We have pivoted nearly four times to get to this present web advertising agency business.
Though it was a time when the web advertising market itself was growing, I felt confident that I could successfully compete with a company run by someone with work experience. Since it was a new industry, I was able to win based on my ability, not my work history or age. On the other hand, I had growing doubts about my skills, thinking I just had sheer luck in a niche market and decided to find a job to test my abilities instead of continuing as an entrepreneur. I kept Takafumi Horie as my benchmark for entrepreneurs and Carlos Ghosn for business people. Nowadays, it's Elon Musk, right? Once I set Carlos Ghosn as my goal, I joined McKinsey & Company as a new graduate in 2007, intending to become a professional manager.
How did you feel after joining the company?
As a strategy consultant, I was mainly in charge of strategic planning, new business, PMM projects, etc., for clients in the high-tech, telecommunications, manufacturing, airline, and pharmaceutical industries. I had been with McKinsey & Company for nearly three years before starting my business in 2010. Although the experience there was educational, feedback from my boss made me realize that it would take time to rise to the level of partner and that my youth was a hindrance in getting a fair evaluation of my skills, so I decided to leave. People who are talented but young and want to kill time study for an MBA, but I decided to start my own business if it would buy me time anyway.
You launched both Shoppi and Smapo, which were then bought out.
Yes, the first barcode price comparison app Shoppi was launched in 2010 and sold to IMJ (currently a subsidiary of Accenture). It was a smartphone app that led customers from offline to online purchasing by scanning a product's barcode, comparing prices on e-commerce websites and purchasing the product. This was one of the popular models when I was in the United States for about three weeks for a McKinsey training program. As the shift from flip phones to smartphones progressed, APIs had not yet been released to app developers, apps offering various practical services were available on the market, from joke apps to Bump (an app that allowed users to easily exchange contact information by lightly tapping their phones against each other, and was ranked number one in popularity in app stores at the time). After pondering what kind of app to work on, I tried to recreate Price.com on a smartphone. While users were not yet accustomed to the flick input and there were almost no smartphone browser sites, I developed Shoppi, which used the photo function that was familiar to everyone. It was a hit, but I could see the limits of monetization, so I decided to sell the app. I considered returning to McKinsey at this point but decided to start my next business, thinking I could return at any time.
Your next store visit points platform Smapo has been sold to Rakuten, correct?
Yes, I founded Spotlight (currently Rakuten Payment) with Misato Takahashi, the current CTO of Tailor, who raised funds through VC and then sold it to Rakuten. This app is the opposite of Shoppi because it leads customers from an online touchpoint to a physical store. At the time, the omni-channel strategies of all companies were still in a state of confusion. Marketing for points was also stuck in the Three Kingdoms Era, with a three-way battle between CCC's (Culture Convenience Club) T point, Ponta, and Rakuten Ecosystem. While I was considering partnering with one of these, Rakuten was about to enter the offline market with its card business, so we collaborated with them and sold the app.
After selling Smapo, you continued management of the app at Rakuten for several years before moving to the United States and starting your activities as an angel investor.
As an investor, I have two approaches to making investments: one is through TOKYO FOUNDERS FUND, which I launched with young entrepreneurs who have made exits, and the other is through my funds. The former supports startups in the prototype phase with an investment of about 5 to 10 million yen. In those days, there weren't many cases of M&A exits by young entrepreneurs yet, and I often discussed my career and future steps with my colleagues.
Meanwhile, I moved to the United States and stayed in New York and San Francisco for about half a year each. I frequently visited local accelerators and made my first personal angel investment in 2015 with an acquaintance affiliated with Rakuten. Over the past two years, I have invested in nearly 16 companies, and more than 90% are based overseas. I have always wanted to start my venture and continue to be aware of the following two points when I invest: Whether it is in an area that interests me as an entrepreneur and whether it is in an area I have previous experience with and where I can easily demonstrate value as an early investor (SaaS, BtoBtoC, web services for C, Fintech, healthcare). I enjoy making direct investments the most, and the second best is investment as a simulated experience. Since the United States is at the forefront of trends, it also serves as a crucible for research.
Even before launching Tailor, I continued supporting businesses, such as helping to launch Funds, an online marketplace for lending funds, and the online traditional Chinese medicine (Kampo) consultation service Watashi Kampo as a director, consultancy for business companies at Field Management Co., Ltd., and providing support for the launch of the ride-hailing app "Japan Taxi".
When do you have a gut feeling or hunch that a business will grow or that a manager will grow?
It may be imagination or the existence of a sense of vision. Since it involves looking at things nurtured from an early age, it may be difficult to master later in life. It is a fine line, difficult to achieve but grand enough to make business partners, members, and investors flutter. I think a complete sense of balance is required, neither stonewalling too much nor being too delusional.
Backend low-code that I am convinced will be a game changer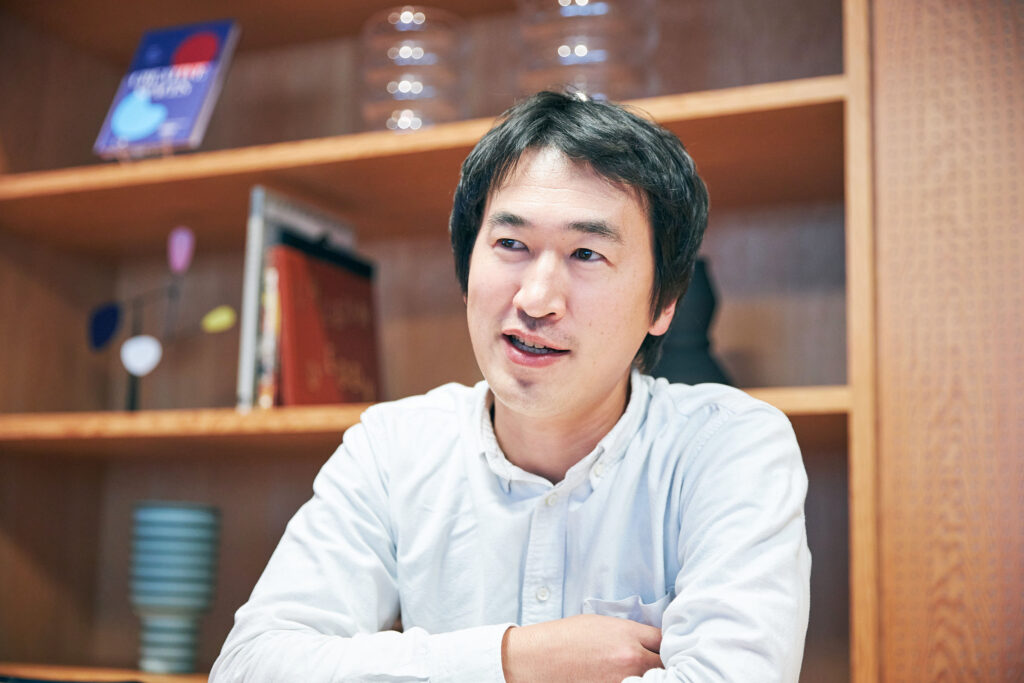 I believe that you started Tailor because you had a good feeling after the angel investment, but when did you conceive the idea for it?
After selling Smapo, I spent six years as an angel investor, thinking about what to do next. First, let me explain about Tailor. The Tailor Platform, which we are currently developing, allows the backend development of business systems with low-code. The parts that various business systems can share are integrated into an API and provided in a headless state without an interface. This enables non-engineers to be involved in business system development. In particular, Japan's proprietary core systems lack compatibility, or so-called interoperability, as a result of which wasteful operations such as downloading and reading CSV files from various systems are performed, but we aim to eliminate this.
Initially, I was researching low-code since there was a trend around 2019, and I was trying to solve corporate problems using several American low-code platforms. And that's when I felt that this would be a game-changer. Even at present, end-users are still familiarizing themselves with low-code and no-code with front-end tools like WordPress and Miro, but not so much for server-side low-code. Headless CMS is starting to become a standard in the United States, and in 2021 we decided to establish and commercialize it as Tailor K.K. to increase the number of people in direct contact with business issues. It is a product for developers, and the conditions are the same no matter in which country it is released. In other words, localization is almost unnecessary, so we are targeting the United States, a vast and cutting-edge market.
And you are the first Japan-based company to be selected by Y Combinator (hereinafter, YC), a prestigious accelerator in the United States, and have also received investment through SAFE!
I've always wanted to apply to YC. Japanese people born and raised in the United States have probably been selected before, but I am the fourth entrepreneur born and raised in Japan to be selected.
I think many people have an image of YC being a high hurdle since they have produced Airbnb, Dropbox, Brex, Stripe, Coinbase, etc. Before I applied, I thought I had a 50/50 chance of getting selected. It was a straightforward process of applying, followed by a video interview two days later. Three hours later, they informed me that I had been selected. I didn't have a problem with English since I had stayed in the United States for a particular time and could handle it from the beginning. I think that English has also been a bottleneck for past Japanese entrepreneurs.
What were some of your main takeaways from YC?
We could completely shake off business development in the United States. At first, I just thought that I could get a sense of the global market, but as we built the MVP and obtained feedback from end-users during the accelerator program, I realized that we were able to obtain a straightforward evaluation of our product in the American market. This would have been hard to come by without the backing of YC. If I were to rely on a contact in the United States to conduct user interviews, I would either be given a lenient evaluation, such as "You're Japanese, so you're trying your best with English," or receive vague feedback, such as "It must be difficult," which may be about race, language or the product. On the other hand, just being from YC guarantees a certain amount of credibility in the Bay Area, so for better or for worse, you can get candid feedback on your product and also your achievements and skills as an entrepreneur. Incidentally, I received many compliments about my focus on the market and my background. After that, through the accelerator, we raised 570 million yen from YC using the SAFE mechanism and from Global Brain in Japan.
Could you tell us about the organizational culture and recruitment?
Our mission and values are as follows. Please refer to the note as well.
Mission
Empower every company to deploy any ideas
Create a society where anyone can deploy their ideas
Value
"Go BOLD – Take on a bold challenge"
"All for ONE – All for the sake of success"
"Be a PRO – Be professional"
As per our mission, we at Tailor aim to accelerate social change by increasing the number of people involved in development. Regarding hiring, I would like people who want to bring about such fundamental innovation to join us. For the time being, rather than creating SaaS and aiming for an IPO, I think someone aware of game-changing issues over the next 10 years will suit our company. Currently, we have about 15 members, including full-time outsourcers, and we would like to increase the number of engineers and PdMs in particular.
The company has many product developers, so the climate is product-oriented. Recruitment is also centered on referrals, but we use Scrum. We have an open, flat culture, basically remote with Slack-centric asynchronous communication, but we also gather at WeWork every month. Many of us are bilingual and come from prominent startups such as Mercari and foreign IT companies.
Do you have a message for startups in the pre-seed to seed stage?
Atsuya Furuta's words, "You can't even take your life," are displayed on colored paper in the McKinsey office, but I genuinely believe there's no such thing as risk. That's why you must face the market earnestly. YC investors have seen a wide variety of entrepreneurs in post-demo day pre-seed investments, so they recognize a few patterns of entrepreneurs. Under such circumstances, the cause of most failed startups is said to be simple- not launching a product. The state of finances, PR not going well, disagreements within the company, earning money by providing consulting because there are no funds, and hesitancy in talking to customers due to criticisms and disappointment. As long as you face such human weaknesses and face the product and customers over and above that to launch your product, you will be able to see certain victories. This is not a sentimental theory but is proven by numbers. Competitor analysis is very important for strategy, but less than 3% of startups fail due to competition. The lesson is elementary: put your product on the market without making excuses.​
By the way, I love podcasts, and I'm also distributing "Podcast Start/FM to support getting started" for future entrepreneurs, so if you are interested in hearing what I have to say, please listen to it. I listen to podcasts because it is an excellent way to gain more insight. The quality of information, such as the nuances in the voice and the spacing between lines that cannot be found in written language, differs from text, such as notes. I find it more comfortable and I like it. I hear more and more people saying that they listen to podcasts lately, so I'm grateful.
Finally, please tell us about the world you want to create and give a word of advice for our readers.
What do I do if I want to create a website? When I was a child, I would use the computer my father lent me to write HTML files and would have used an FTP protocol tool to deploy the software. On the other hand, many people today can create websites using no-code tools such as STUDIO and Webflow without knowing HTML, CSS, or PHP. Technology is a repetition of this kind of thing. As knowledge asymmetry is filled, convenient and meaningful technology will be democratized.
I would like this to happen in business systems as well. Elimination of asymmetry between business and engineers and democratization of technology. The number of people who can create what they want without knowing the technology will increase. As a result, engineers will have fewer tasks to do, and they will be able to tackle more complex problems, leading to more innovation down the chain. This is a challenge to change the way software is created. There are already many SaaS in the world, but what we are trying to do is not to get another SaaS but to change how SaaS is created. The first milestone is the launch in the United States. As I mentioned earlier, we also want to pursue product-market fit earnestly. Please reach out to us if you would like to work together.