Changed from NTT DATA to a startup representative! The story of TradeWaltz, which aims to become Asia's leading trade DX platform, with side jobs and side jobs joining one after another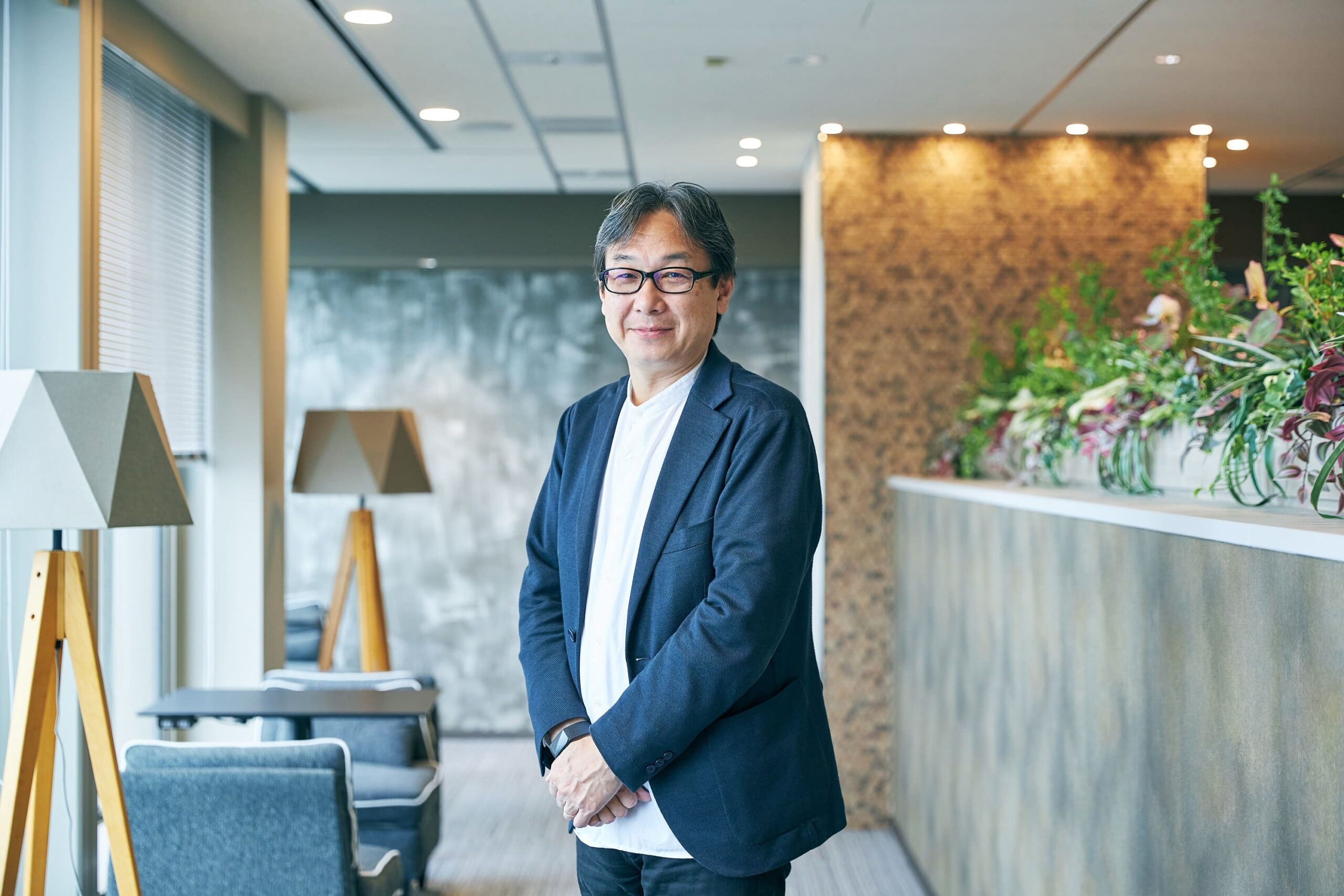 A product that you usually have casually. Many of them arrived at our hands after going through imports and exports with other countries. And the procedure involves the exchange of a huge amount of documents.
DX of trade practice. There is a startup that challenges this gigantic government-level issue. that is TradeWaltz Inc. is. Initially, a consortium was formed with NTT DATA Corporation (hereinafter referred to as NTT DATA) as the starting point, and after a period of identifying issues for DX conversion and demonstration experiments, the long-awaited service launch was decided. .
​Mr. Hirohisa Kojima, the company's president and representative director, said that he chose the latter after debating whether to remain with NTT DATA or take up the challenge of leading this large-scale project as the representative of TradeWaltz. We interviewed him about the process leading up to the launch of the company, his decision to branch out in his career, and what happened after he actually became the representative of a startup.
On the path of a startup representative through a business carve-out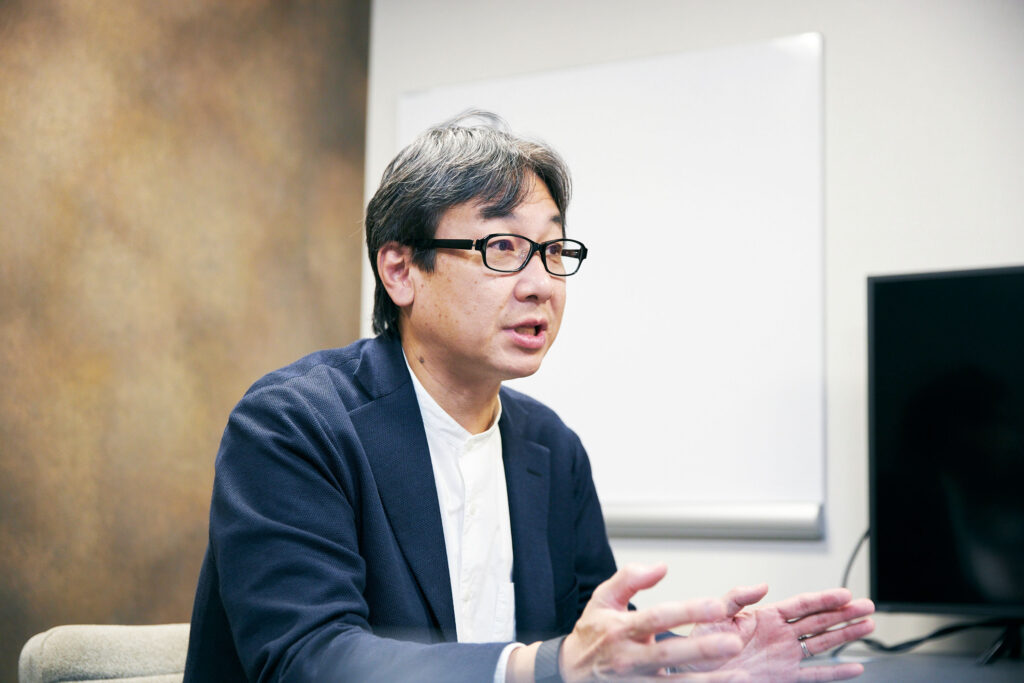 Could you tell us about your background and how you became a representative? Mr. Kojima, you used to work for NTT (NIPPON TELEGRAPH AND TELEPHONE), and you have become the representative of TradeWaltz in a carve-out way.
Yes, I was born in 1964 and I am from Tochigi Prefecture. After graduating from the Department of Economics, Faculty of Political Science and Economics, Meiji University, I joined NIPPON TELEGRAPH AND TELEPHONE CORPORATION as a new graduate in 1988. People tend to think that I have been involved in trade-related business all my life, but for many years I belonged to the system development department for the financial industry.
It's called the 63rd generation. I wanted to branch off from NTT and become a data company, and I wanted to do system planning. After finally being transferred to system planning and sales, I have been dealing with things like credit card systems.
Originally, NTT DATA wanted to develop and provide a system to digitize the transfer of documents, which had been in strong demand from people involved in trade. It started when we discovered that there was a problem with collaboration. When planning a new business, I was researching advanced technologies such as blockchain and AI, and decided that blockchain would be the most compatible with this product. We also considered releasing the product as NTT DATA, but we didn't have much knowledge of trade, and we needed to proceed across industries, so we carved out and invested in multiple companies. We decided to develop the business.
<Career>
April 1988: Joined Nippon Telegraph and Telephone Corporation
July 2012: General Manager of 3rd Section, Credit and Leasing Business Unit, 1st Financial Business Headquarters
March 2013: General Manager, New Bank of Japan Network, Financial Social Infrastructure Business Unit, First Financial Business Headquarters
June 2014: General Manager of Financial Social Infrastructure Division, First Financial Business Headquarters
November 2017: General Manager of Digital Strategy Promotion Department, Financial Business Development Department
July 2018: General Manager of Business Strategy Department, Financial Business Promotion Department
April 2020: Established TradeWaltz Inc. and assumed the position of representative
Before the establishment of the corporation, the trading consortium existed as a predecessor.
Yes, in August 2017, a "Trade Consortium" was launched by a total of 13 Japanese companies involved in trade, including shippers, banks, insurance, and logistics, with NTT DATA as the secretariat. Blockchain technology through demonstration experiments through participation in projects of NEDO (New Energy and Industrial Technology Development Organization), demonstration experiments in Singapore and Thailand, and trial operations in which companies outside the consortium also participate. We have built a trade information collaboration platform that utilizes In April 2020, NTT DATA established Trade Waltz Co., Ltd. as a preparatory company. Seven of the companies participating in the consortium jointly invested in the project and started the business in November of the same year. After that, a new "Trade Consortium" was launched with Trade Waltz as the secretariat, and as of August 2022, 140 companies have joined.
I think you had two options: to become the representative of TradeWaltz or to remain at NTT DATA.
Well, if I had remained at NTT DATA, I think I would have had the choice of continuing in my current position or becoming an officer of an affiliated subsidiary. However, if I became an officer of an affiliated subsidiary, I would be in charge of part of the system development process, so as a result of my worries, I was put in charge of this project, and when it was incorporated as TradeWaltz, I assumed the position of representative. decided to accept It was a big challenge for me, but creating a new organization is interesting and rewarding.
Please tell us briefly about your product, the trading platform "TradeWaltz®".
"TradeWaltz®" is a platform that enables comprehensive information sharing among business operators involved in trade. Shippers, banks, insurance companies, logistics companies, customs, and other companies have their own systems, but inter-industry information linkages still rely on paper, fax, PDF, and mail. In response to this situation, by linking "TradeWaltz®" with existing companies' systems via API, it is possible to electronically send, receive, and store trade data. Furthermore, by utilizing blockchain technology, it is possible to guarantee the originals and prevent fraudulent tampering. Past verification results have confirmed operational efficiency improvements of 44% to 60%, contributing to cost reductions and the diversification of employee work styles.
Are there any difficulties you have faced since founding the company?
First, setting up a preparatory company was a challenge. In addition to our largest shareholder, NTT DATA, six other companies had decided to invest in us, so we didn't have much difficulty in raising funds at first, but the legal work and back office work, from registration procedures to shareholder agreements, were difficult. , We proceeded while asking judicial scriveners and consulting firms.
In terms of fundraising, it seems that it will be difficult to adjust even if the procurement amount is collected.
Coordination and negotiations for investment were also quite difficult. As more companies refrained from making new investments due to the corona crisis, we had a difficult time coordinating the joint investment across the board, including companies that would normally compete with each other. There was a harsh view that investment could not be expected until after the product was completed, but after a group of companies that were able to invest in advance came out, we managed to manage it.
Currently, NTT DATA Corporation, Toyota Tsusho Corporation, UTokyo Innovation Platform Co.,Ltd., Mitsubishi Corporation, TW Link Corporation(Kanematsu JV), Tokio Marine & Nichido Fire Insurance Co., Ltd., Toyoshima & Co., Ltd. Invested by a total of 14 companies: Kamigumi Co., Ltd., FUJITRANS CORPORATION, Mitsui-Soko Holdings Co., Ltd., Nissin Corporation, MUFG Bank, Ltd., Mitsubishi Logistics Corporation, and Sompo Japan Insurance Inc. .
It looks like it will be a very different experience than when you were in a major company.
This may be the hardest time. Once the number of employees expands to about 100 people, it seems that the same scheme can be used even if it grows, but even after the launch is over, the immature organization must be run by about 40 to 50 members. There are so many things to do in the current phase that must be done. After working together for two years, the members begin to show their true feelings, for better or for worse. I would like to survive this and grow big.
There are times when things are tough, but I'm really glad that I made up my mind and became the representative of Trade Waltz. It's fun and rewarding.
Many side jobs and side businesses are enrolled, and diverse human resources join one after another in search of fun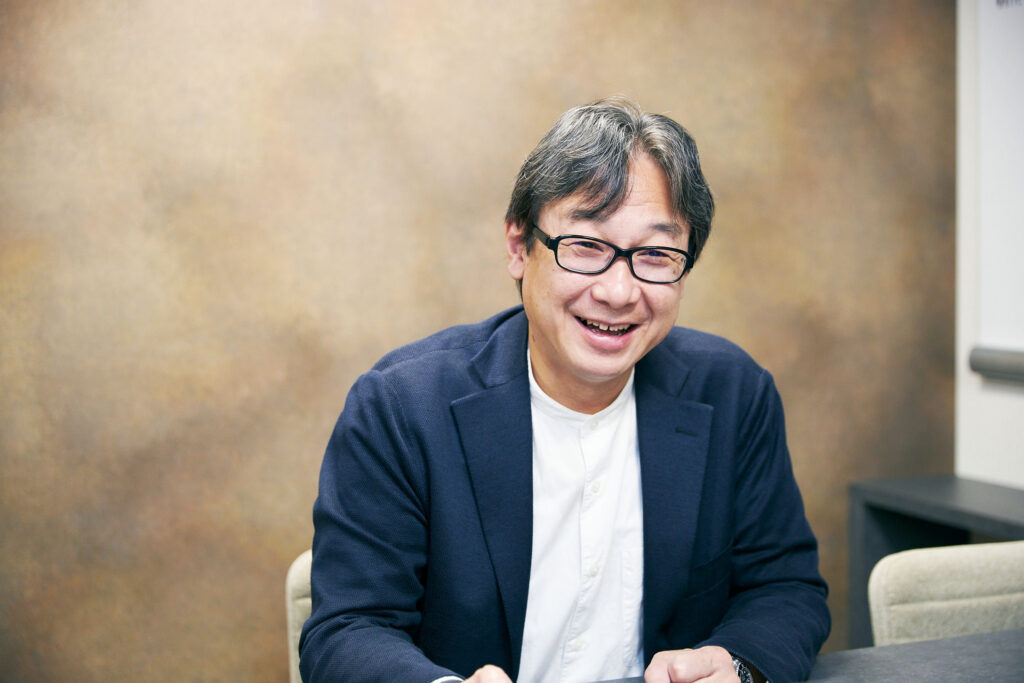 Can you tell us about the organizational culture and recruitment? You are actively recruiting people who have side jobs and side jobs.
Currently, we have an office at WORKSTYLING in Kasumigaseki. Remote work is OK, and the members are diverse. In addition to seconded employees, directly hired employees, and temporary employees, there are also members who work as part-time or sideline employees, accounting for nearly 40% of the total.
Most of the core members from the start-up period consist of people seconded or transferred from companies in which we have invested, as well as newly hired employees. In order to grow as a SaaS, we need to hire more professionals with a wealth of experience and skills from all over Japan. On the other hand, many of the ace-class human resources are already active in important positions in each company, so we decided to recruit them in the form of side jobs.
About 500 people applied for the first time when the position was opened, and about 200 people applied for the second time. Applicants are broadly categorized into three patterns: those who are employed by major companies, those who want to change jobs, and those who have no experience in trading and want to get involved in the first business in Japan that looks interesting. There are few people who say, "I'm not interested in my main business" or "I want to make money."
Currently, we are focusing on hiring engineers. By increasing the number of in-house engineers, we plan to further accelerate the speed of business development and strengthen the team.
When recruiting, I think many people seek to empathize with the mission, vision, values, etc. What kind of things do you have?
The goal of TradeWaltz is to "evolve into a 'global B2B information hub' that smoothly connects information from Asia and the rest of the world, and to propose a new form of data-driven trade." It is supported by the following mission, vision and values.
Mission
Create the future of trade
vision
Together we create a smooth, connected and trustworthy future of global trade that benefits all parties.
value
Customer Success: Working with Customers to Achieve Success
Essentialism: Stripping and Sharpening
Respect for diversity: incorporating and respecting various cultures, etc.
Like a start-up, we held a management training camp and decided on the MVV ourselves. The mission was decided quickly. All members, whether experienced or not, are working every day to change the future of trading. At the time of the interview, I always make sure that I can sympathize with these points. We would like to invite people who want to be the de facto standard in Japan, but also want to provide services that properly face their clients.
Can you tell us about your public relations strategy?
Currently, we are in the stage of gradually implementing the functions of "TradeWaltz®", so we are focusing on exposure in highly trusted media such as Nikkei Shimbun until our business and earnings stabilize. In addition, we are actively approaching media that have ties with our members, and we are conscious of getting the effect of public relations without spending too much money.
I have been actively presenting at events, and most recently, I was able to participate in the Super DX Summit sponsored by Nikkei. In addition, we have received invitations from a wide range of fields, including seminars hosted by international organizations such as the ICC (International Chamber of Commerce) and AFACT (United Nations CEFACT Asian Organization), public interest incorporated foundations such as the Japan Maritime Center, and lectures for Waseda University students. while increasing exposure.
The most effective ones so far have been the publication in the Nihon Keizai Shimbun and participation in events such as EXPO. Publication in newspapers is effective in gaining public recognition, and we receive many inquiries triggered by publication. At the event, interaction with visitors not only led to sales activities, but also collaboration between participating companies was born.
It seems that cooperation with the government will be necessary, but are you conducting lobbying activities?
For trade DX, the ICC has announced "Uniform Rules for Digital Trade Transactions (URDTT)" as global unified rules for digital transactions, and our company is participating in the confirmation of the draft on the Japanese side. increase. In addition, we are the only private company that participates in the council established by order of Minister Kono for the development of laws for digitalization. In addition, we are actively involved in government-related activities such as the Ministry of Economy, Trade and Industry's study group on how to digitize the trade field, and the Ministry of Land, Infrastructure, Transport and Tourism's Transport Soft Infrastructure Overseas Expansion Support Council.
In terms of universities, in addition to Waseda University, which I mentioned earlier, I have also given lectures at Chiba University and Kirirom Institute of Technology in Cambodia. In terms of publications, we mainly contribute articles in mediums that catch the eye of those involved in trade, such as the bulletin of the Japan Foreign Trade Council and the booklet of the Japan Port and Harbor Association.
I assume that you are premised on global expansion, but could you tell us about your future strategies by country?
There are already many domestic and foreign players in the trading platform market in which we operate. Under such circumstances, our company would like to aim for the digitization of global trade through the formation of an ecosystem through collaboration between platforms, rather than competition. The idea is similar to airline alliances. In fact, we are also promoting cooperation with other companies' systems in Japan and overseas, and we are starting to consider cooperation with BINAL's "TOSS series", which has the No. 1 share in international logistics systems in Japan, and SAP, which has the world's top share of the core system. , we will work to expand functions and users through system linkage.
Of course, the initial focus market was Japan. The first priority is to keep your feet strong. First of all, I would like to focus on acquiring users in the Japanese market and increase the number of companies participating in the trade consortium and companies using the service. And as an industry-government-academia ALL JAPAN, we would like to grow "TradeWaltz®" as the de facto standard of Japan's trade platform and become a company that creates the future of trade. There are about 13,000 trading companies in Japan. In terms of the number of transactions, only 400 major trading companies and manufacturers make up 60% of the total. We would like to aim for a target company share of 50% and a transaction share of 30% in the next five years.
The next target market is ASEAN (Association of Southeast Asian Nations). Already underway are the APEC (Asia-Pacific Economic Cooperation) and ASEAN national projects, as well as the Ministry of Economy, Trade and Industry's Indo-Pacific Supply Chain Strengthening Project, which is a five-country trade platform collaboration project with Thailand, Singapore, Australia, and New Zealand. . Among them, the most advanced is the demonstration of inter-system cooperation with Thailand's trade platform "NDTP (National Digital Trade Platform)", and the results are scheduled to be announced at the APEC 2022 summit in November.
In addition to starting market research and user acquisition activities in Vietnam, Cambodia, Indonesia, etc., in September of this year, we established an APAC representative office in Singapore as TradeWaltz's first overseas base. In the future, we would like to increase the number of users by developing franchises in various countries, mainly in Asia, and by linking with local platforms, and develop the service into a service that can contribute to the lives of about 3 billion people in 10 years. hey.
Finally, please give our readers a few words of advice about the worldview you want to create.
I would like to utilize global trade data centered on Asia to create added value that will be the overall optimization. Specifically, "commercial distribution matching" that allows you to search for trading partners based on credit information on SaaS, "logistics tracking" that checks the delivery and fulfillment status of contracts recorded on the blockchain, and the fulfillment status of contracts. Based on this, we aim to build a new trade industrial model that utilizes data, such as "automatic settlement" that settles with digital currency. I would like to realize logistics that is friendly to the global environment by creating a more optimized and speedy trade system with less waste. And we aim for a future that involves not only large companies but also small and medium-sized enterprises and other wide-ranging players to further revitalize the trade and logistics market.
If you want to take on the challenge of creating a large-scale business like the B2B version of Amazon from Japan, or if you want to do a job that will carry Japan forward, please contact us.
TradeWaltz Inc.
Address
3-2-5 Kasumigaseki, Chiyoda-ku, Tokyo Kasumigaseki Building 36F WORKSTYLING
Website
https://www.tradewaltz.com/
Careers
https://www.tradewaltz.com/recruit/
​
JP Startups副編集長/N.FIELD代表
三菱UFJ銀行、SoftBankを経て2019年より一般社団法人Fintech協会事務局長。2020年より合同会社N.FIELD代表。TechCrunchJapanライターを経て2022年よりJPStartups副編集長。
多方面の事業に明るく、イベント登壇・執筆、スタートアップ支援、業界団体運営を通したパブリック・アフェアーズなどにより、自律分散型社会の設計を目指す。