MeetsMore aims to improve Japan's GDP through DX in the highly complex service industry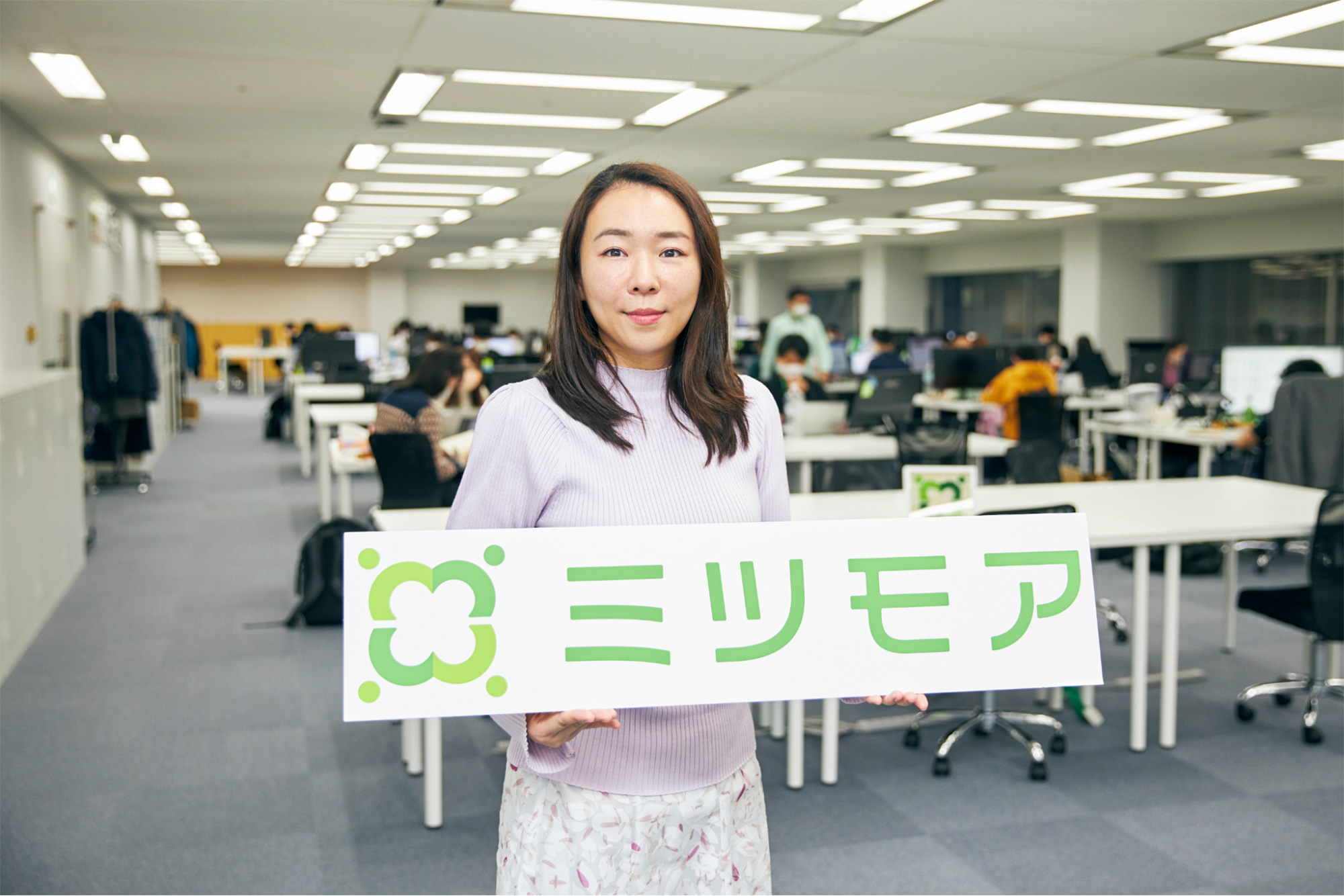 We have all had trouble finding service providers, from photographers, home remodeling contractors, website developers, tax accountants and other professionals, either for everyday life or for work. MeetsMore is a sales quote platform that automates quotations for over 300 services and presents quotes from the best-suited businesses.
By making full use of algorithms and AI to provide the best matches for both business operators and clients and by reducing the time and effort wasted in searches by both parties, businesses can spend more time providing services, and clients can have more time to start working on what they want to do. If the hassle of placing orders is eliminated, productivity increases, and so will leisure time. Japan's GDP will increase, and people will have more ways to enjoy their lives. MeetsMore started with the concept of wanting everyone to live their own lives.
We interviewed Ms. Ayako Ishikawa, the Founder and CEO , about the story.
We took on the challenge of automating the highly complex field of sales quotes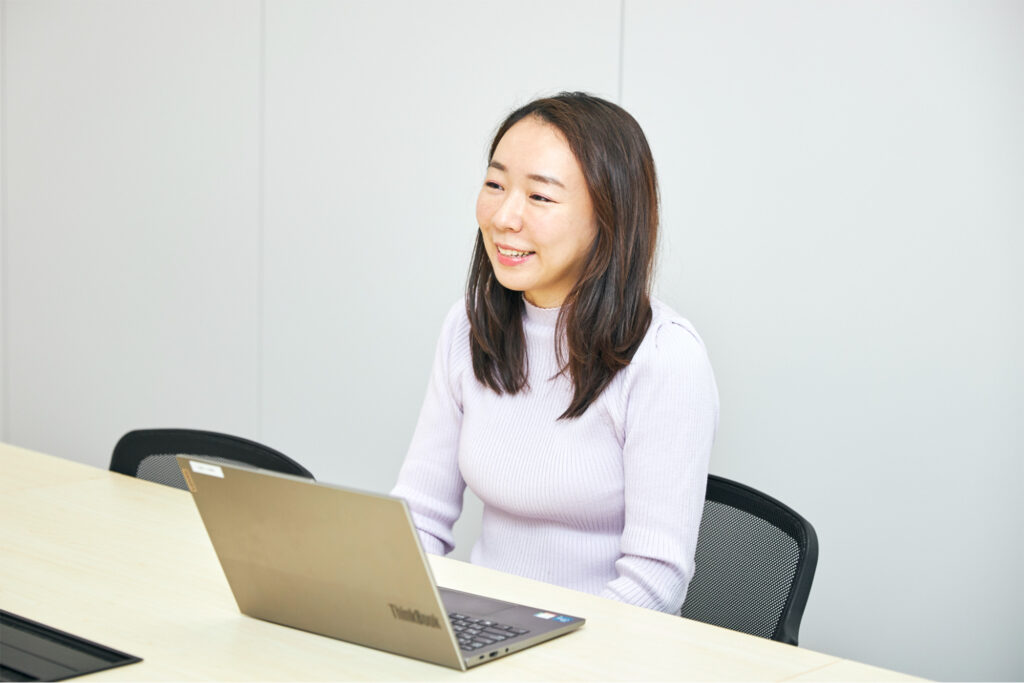 Please tell us about your career and how you started your business.
Please tell us about your career and how you started your business. After graduating from the Faculty of Law at the University of Tokyo and working as a consultant at Bain & Company, I obtained an MBA from The Wharton School of the University of Pennsylvania. After that, I worked on development management and business administration at an e-commerce company in Silicon Valley. After returning to Japan, I co-founded MeetsMore in February 2017.
Due to family circumstances, I went back and forth between Japan and China from an early age. At that time, China had not yet developed flush toilets, and I wondered to myself as a child how rich Japan was. On the other hand, as China grew, the situation changed, and Japan's GDP began to lag behind China's.
When I got a job at a consulting firm and started working on Japanese projects, I found many of our clients struggled with zero growth. On the other hand, many projects in other countries were more positive. After investigating why Japan is so reluctant to engage in the labor market today compared to Japan at its peak, I concluded that the main reason was the slump in labor productivity. First, I wanted to see the situation in a country with high labor productivity, so I worked at a startup in Silicon Valley after my studies abroad. I was shocked by the IT gap between the United States and Japan and decided to return to Japan and start my own business.
I decided to improve quotations in the service industry because I felt that this was where DX (digital transformation) was the least advanced. For example, multiple services, such as online reservations for the food and beverage industry, are centered on routine operations and fixed prices. On the other hand, quotations have complicated conditions and are quite individualized, and the amount presented varies from business to business. Automating is challenging because neither the presenter nor the recipient can be standardized. That's why there weren't any companies taking on this challenge, but I believe there is always room for improvement in areas that everyone thinks are difficult, so I decided to launch a service called MeetsMore in this field.
Are there any difficulties you have faced since founding the company?
When you start a business, about 98% of it is made up of challenges. First of all, I am sure I would not have been able to start MeetsMore Inc. without co-founder Fumiya Karasawa (CTO, Director). I asked an acquaintance to introduce me to the best engineer they knew, and one of the candidates was Mr. Karasawa. He had always wanted to start a business but hadn't met anyone who wanted to create a platform big enough to work with him. He shared the scale of my vision, and we decided to build a service together.
He had worked at Yahoo! Japan for four years and was involved in product development and offshore management at Yahoo! Auction before moving to the CTO's office. After being in charge of technical support across Yahoo! Japan, he joined me as co-founder and CTO of MeetsMore. There was a lot of trial and error until we arrived at our current business model. Still, a big turning point for us was when he and the development team led the Automatic Application System, which we released in December 2019.
During the early days of the company, we built our product while referring to a service in the United States called Thumbtack. After about two years, although our product became widespread up to the early majority, we felt there was a limit to expanding the user base beyond that. Various issues came to light when I interviewed business operators. Since our business model was advertising-based initially, there was a clear distinction between businesses with good CPA (cost per acquisition) and businesses with poor CPA. In addition, we found that our business model was burdensome on business operators because they would provide an estimate when they received an inquiry. To improve these issues, we changed from the conventional application billing model to the contract billing model and automated the creation of quotations. As a result, the number of businesses registered with us increased. However, the significant improvement point at this time was the Automatic Application System that automates replies from each business to the client. It was the time of year when tax accountants were inundated with requests for quotations ahead of the tax filing season. Preparing a quote once and for all is a heavy burden for SMEs and private offices. Therefore, we introduced a system that automatically creates a quote based on the client's request and sends it to them with a customized message. This has dramatically increased the closing rate. However, this system applies to about 70% to 80% of all services registered with us. I want to expand the scope of application in the future and increase the current approximately 300 services further.
Our funding started with no product, and we raised seed funds from an angel investor in a month. I traced it back to an angel investor I had met in the United States. In the next round, we will also be engaging venture capitalists with an understanding of the platform.
Could you tell us about the organizational culture and recruitment?
Our mission is to "increase Japan's GDP by supporting the success of businesses and delivering the right value to their clients." We have four values— "Client-driven," "Simplicity through technology," "Be an engine," and "Active communication." While we have a strong desire to make good services and benefit society, we are a for-profit business, so we must strike a good balance between the two axes where we must consider sales. What I ask candidates when hiring is their failure and recovery method. A startup always goes through a negative phase, but the more negative it is, the more our humanity appears. First, you can say that you failed. It's important to admit that you've failed, but some people are unaware that they have failed in the first place. I try to ask the person if they can objectively grasp the facts and how they can recover from failure.
What are your thoughts on global expansion?
At the moment, we are still looking at the domestic market. Since existing services have a share of the market in Europe and the United States, if we expand, it will be in Southeast Asia.
Regarding in-house diversity, our business side is mainly Japanese, but 7 of our 20 engineers are foreign nationals, most of whom are from the West. I have the impression that the site is effective because I am using it to recruit overseas engineers.
Japan's economic growth and increased happiness can be realized through business efficiency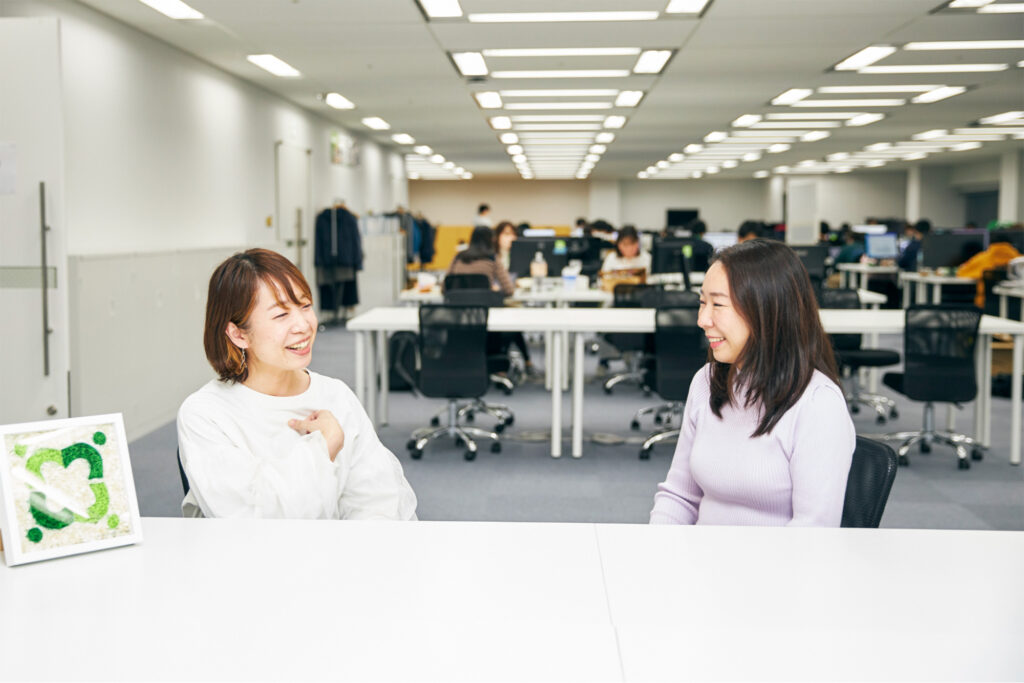 How did you spend your time as a student?
When I was enrolled in law school, I wanted to be a bureaucrat. Although I was interested in politics and policymaking, working in a ministry did not suit my temperament, so I joined a consulting firm when I graduated. After that, I enrolled in Wharton (MBA) at the University of Pennsylvania. I had wanted to work in the United States at least once, and going abroad to study in the United States was the lowest hurdle to making it happen.
I don't regret starting my own business, but it's often challenging, and I wish I had a stronger mentality. The most challenging trial to endure is the negative comments from users. The fact that I haven't made a beloved product for everyone is the most painful thing. Nevertheless, when I run crazily about something I must do, I can see the light at the end of the tunnel. That is what entrepreneurship is.
Could you give a message to startups in the pre-seed to seed stage?
If you want to launch a startup, you should go for it. In Japan, failure is not the end of the world. It's better to try and regret it than to spend the rest of your life regretting that you wanted to do it. There is only one thing to do when you start a business—face the users. We now have 200 employees, but I feel that the business is still in its infancy.
Startups are game changers that transform people's lives in ways they never imagined. Some people aim to create a successful business and quickly go public, but there is no need to keep it small, and I hope you will stick to the worldview you want to create when you start a business.
Finally, please give our readers a few words of advice about the worldview you want to create.
By using MeetsMore, we hope that clients can immediately understand how much their request will cost and that business operators can find clients quickly. Through this platform, we hope to improve customer attraction, increase sales, increase the desire to place more orders, and revitalize economic activity.
We try to instill one of our values, "Simplicity through technology" or "TechSim" for short, not only in businesses and clients but also within the company. If you can eliminate non-essential work time from your daily time, you will be able to do more of what you initially want to do, polish your services and be more user-focused. Some people fear greater efficiency means less work, but that is not the case. I want to spread the optimization of daily work so that our everyday lives will be better and happier, eventually increasing Japan's GDP.