Introducing the appeal of "Incubate Camp", an entrepreneur / investor management training camp that has only merits for entrepreneurs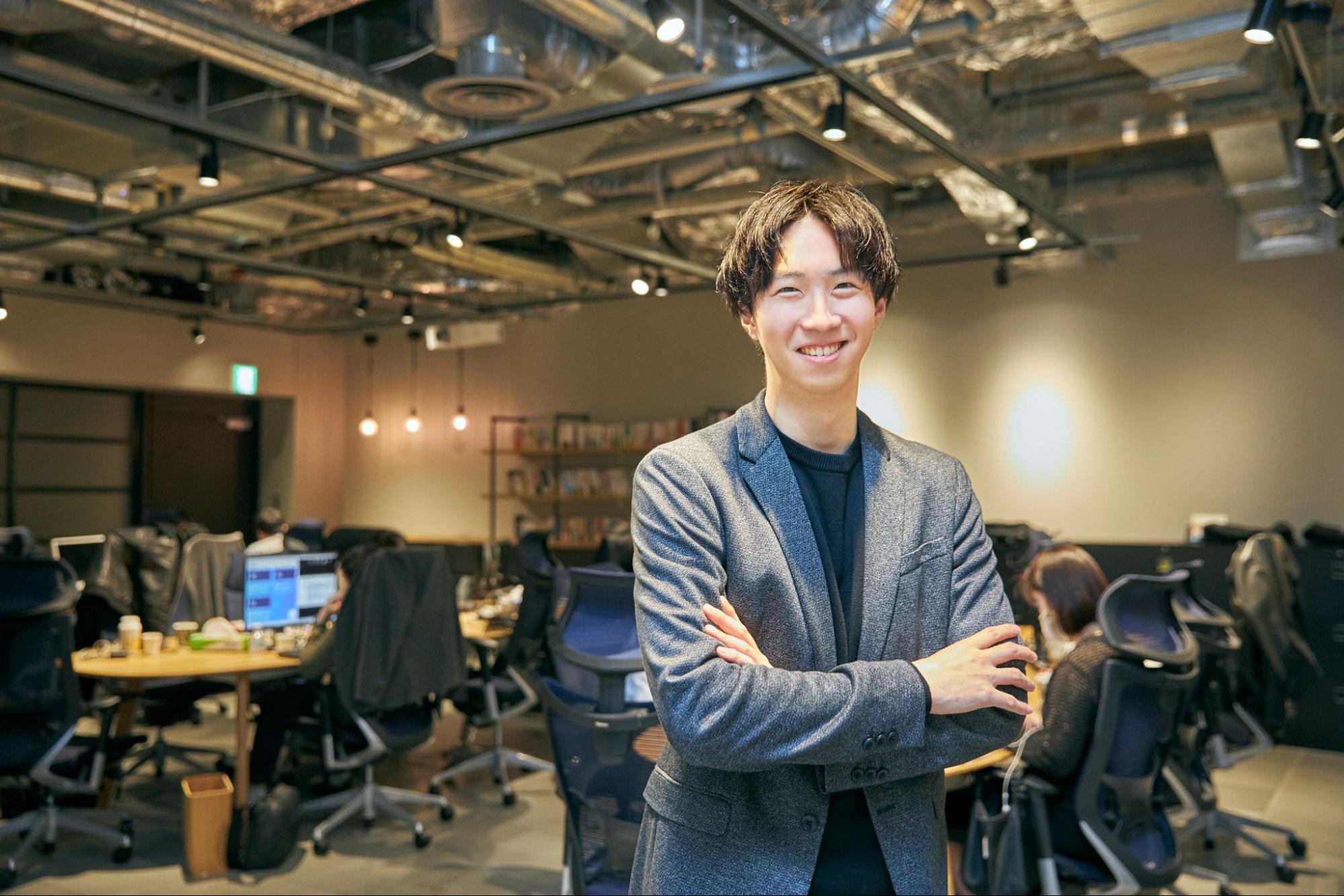 A long-established VC with the largest seed investment record in Japan, Incubate Fund.. Support target people and support contents, to be held in mid-October 2022 "Incubate Camp 15th" We asked about the must-see efforts from pre-founders to series A startups.
profile
Mr. Masaya Minamide
After graduating from Keio University, joined Nomura Securities Co., Ltd. After engaging in corporate finance business in the real estate / REIT sector in the investment banking division, he was in charge of financing business and IPO advisory support in the capital markets department and public underwriting department. From the founding stage of Zeroichi to the IPO, I was attracted to the fact that I could run alongside while supporting hands-on over a long span and the partners, so I joined the Incubate Fund in 2020.
What is the support content of the Incubate Fund and what is the support target?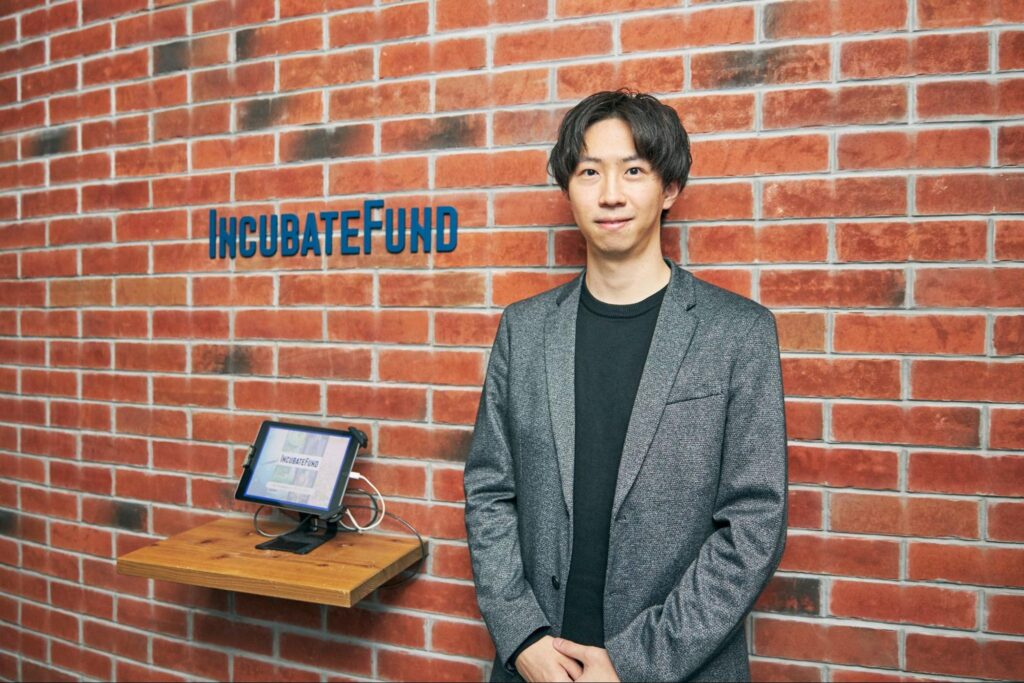 Before we talk about "Incubate Camp" What kind of entrepreneur and what kind of support does "Incubate Fund" provide?
The Incubate Fund invests in entrepreneurs and start-ups from pre-founding entrepreneurial reserves to the seed stage, and provides necessary support for growth in addition to investment. Venture capital (hereinafter referred to as VC). So far, we have formed a fund of about 85 billion yen and have invested in more than 400 companies, and we are proud to be the VC with the largest seed investment record in Japan. In addition, the initial investment will be made for startups up to the seed period, but we will make additional investment according to the growth stage of the support recipient. In 2021, we also established a fund dedicated to additional investment limited to existing investment destinations called "Growth Fund", and we are providing financial support with a system that allows follow-on until just before the IPO.
What are you doing specifically in non-investment business?
Participate in the management meeting of the investee and be a barrier to business growth, help with financing and team building, Widely supported We will accompany you by letting us do it. Specifically, we are building equity stories for raising funds for Series A, as well as creating pitch materials and business plans. In addition, if necessary, we will make inquiries with experts and key people, connect mass media reporters as PR support, and cooperate with Rector Co., Ltd. in terms of development support (many CTO experienced people are enrolled) It's like connecting with a company that does).

Also, in order to grow a business, it is necessary to have a CXO or a business manager who works toward the goal together with the founder, but in the early stages, it is often not possible to search through a general agent. In such cases, we also have our HR team, so we support them according to the request of the founder while cooperating. In addition, we also offer comprehensive and useful support packages for startups in collaboration with external partners who are strong in legal affairs and marketing support.
What kind of entrepreneur do you specifically support?
We are investing in entrepreneurs who create new industries and do business as much as possible to become game changers. The themes are summarized in the following materials as the investment areas that the company advocates, but as you can see, the range of investment targets and areas is wide. Rather than defining a specific area, we will discuss together and create together businesses that can create a great impact on society. It's often the case.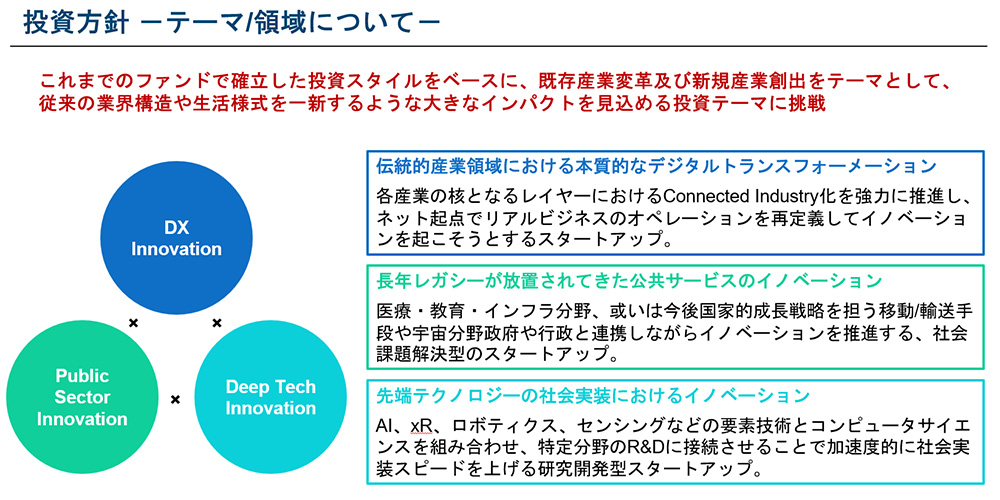 How did entrepreneurs get the support of Incubate Fund?
The process is really different. Contact with application for participation in community-type programs such as "Circuit Meeting", a fund-raising & business counseling meeting, and "Incubate Camp", a joint management camp for entrepreneurs / investors for one night and two days. In some cases, you may be contacted via the official SNS, individual SNS of the Capitalist / Associate, or the official website. In addition, there are many introductions from entrepreneurs who have already invested. In fact, entrepreneurs are connected to and exchange information with entrepreneurs, so they often follow the connection. Also, since it is a VC that has been going on for 12 years, there are many related parties, and some people have met through introductions from other companies' VCs.
What is Incubate Camp?
This is the 15th time for "Incubate Camp". Please tell us about "Incubate Camp" again.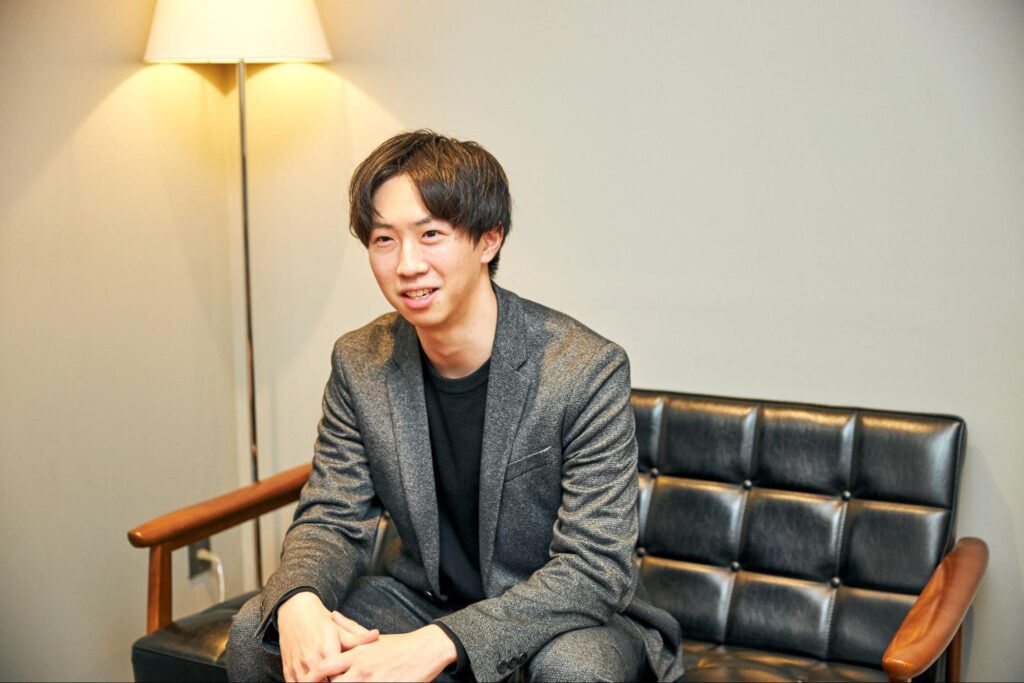 This program is a one-night, two-day training camp with 16 active and decision-making investors and 16 selected entrepreneurs who are serious about raising funds. Specifically, entrepreneurs and investors form a pair to brush up business plans and pitch materials for financing. Although it is one night and two days, it is called "entrepreneur / investor joint management camp" in a very strong program every year. Since only investors who have the right to make investment decisions will participate, there is a possibility of providing tens of millions to billions of yen in funding. In fact, at the "Incubate Camp 14th" held last year, more than 1.3 billion yen was financed. This year, it will be held for two days from October 14th (Friday) to 15th (Saturday).
What kind of entrepreneur will be entered and passed the screening?
Startups from pre-founding entrepreneurial reserves (people who are preparing to start a business while working as office workers) to series A are entered. In terms of attributes, there are many men in their 20s and 30s, but the number of women is also increasing. Also, even if there is no product before starting a business, if there is potential, the possibility of passing the examination will increase. We conduct examinations from a comprehensive perspective, such as the fact that the business we are envisioning has capabilities (feasibility including ability and experience) and evaluation as a CEO or team.
Please tell us if there are any startups that have exited or are improving their business performance among the startups that have participated in the past.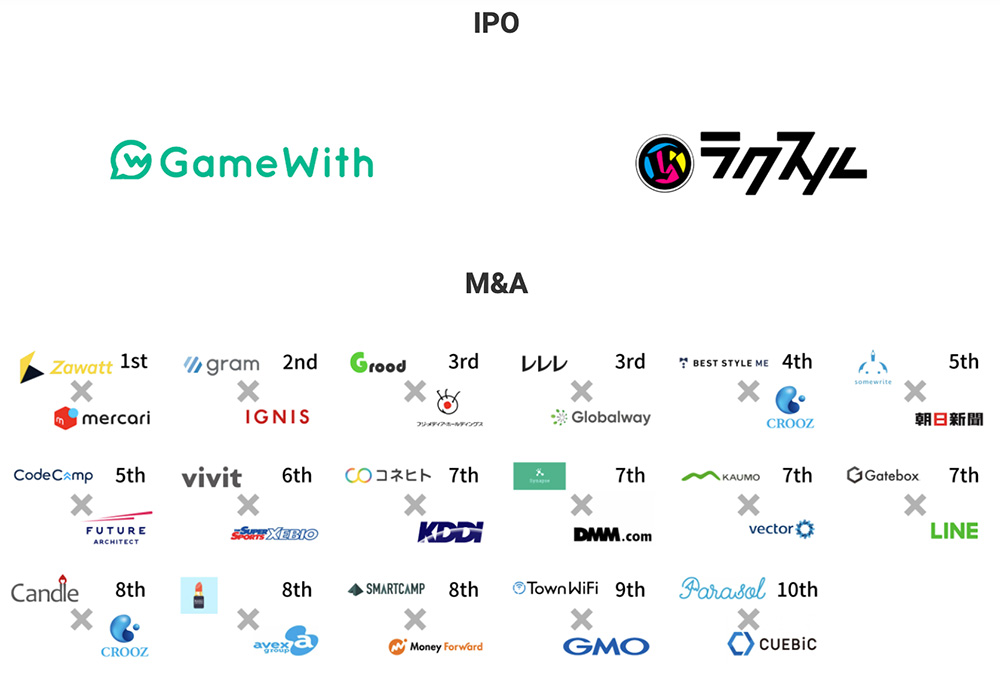 There are many startups that have raised funds and achieved rapid growth after participating in this program. It has been held 14 times so far, and a total of more than 250 companies have participated. In the first session, Mr. Matsumoto, the founder of RAKSUL, who was in the seed period at that time, participated, and in the second session, Mr. Imaizumi of Game With, who was listed in the four years since the company was founded, participated with only products in his student days. I am. Most recently, Mr. Yabe of Crezit, who won the 14th overall victory held last year, raised a total of 650 million yen in February 2022.
Please give us a rough idea of the two-day flow of the Incubate Camp.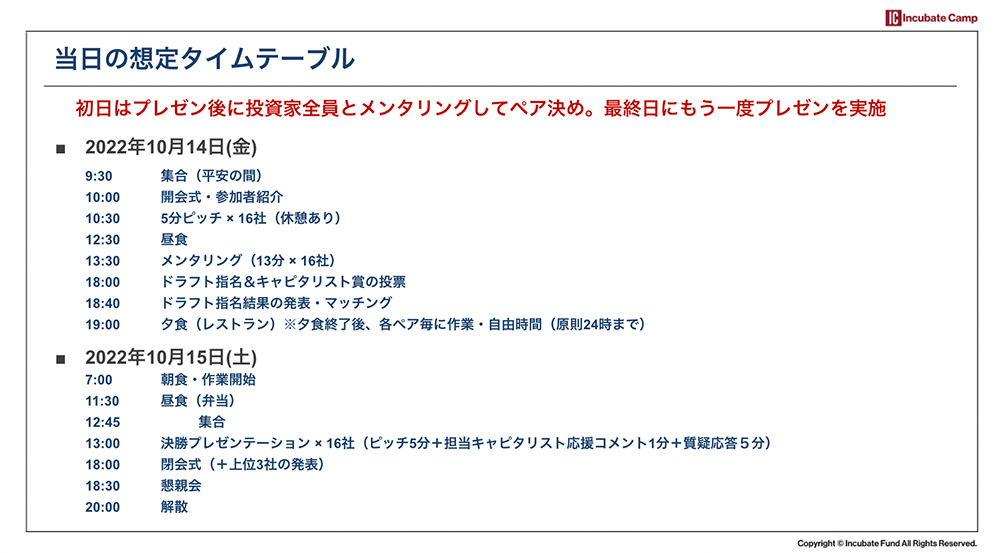 【First day】
We will meet around 9:30 in the morning and all 16 entrepreneurs will pitch for 5 minutes in the morning.
↓
After the pitch, we will hold a 14-minute 1on1 with all 16 investors.
↓
We will hold a "draft meeting" in the evening.
Investors cast a vote to state which entrepreneur they would like to pair with.
Some entrepreneurs may receive multiple offers, in which case the entrepreneur can choose an investor.
↓
16 pairs will be born!
Each pair will prepare for the final pitch on the second day.
Many pairs start a strategy meeting immediately while eating dinner.
↓
The management side closes the work area at 24:00 (called a "armistice agreement").

【the 2nd day】
Free time in the morning. After having breakfast, each pair will prepare for the afternoon pitch.
↓
The final pitch will be held in the afternoon.
The same as on the first day, the entrepreneur will pitch for 5 minutes, but there are some differences.
The business content and pitch of each pair are overwhelmingly brushed up. And before the entrepreneurial pitch, the paired investors pitch one minute to the judges and other investors to note the "push points" from a capitalist's perspective. Entrepreneurs will be on stage in the finals after receiving ale from a pair of investors.
↓
After announcing the results, a social gathering will be held and the event will be disbanded.
What you get by applying for an incubate camp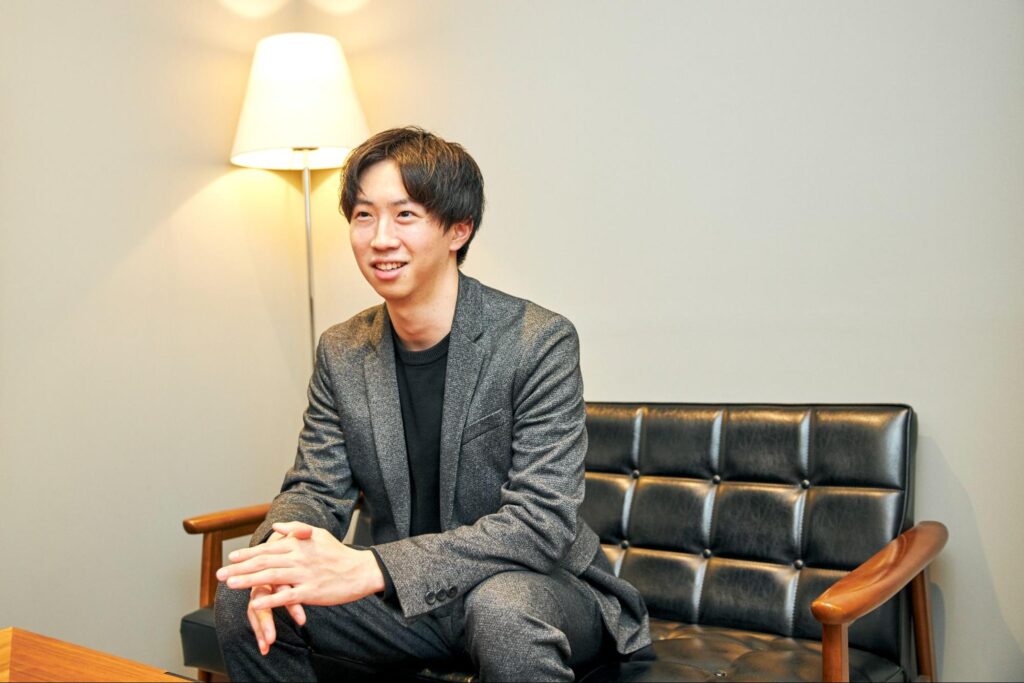 The opportunity to be mentored by 16 investing capitalists a day and prepare for the pitch with one of them as an exclusive wall hitter is unique to Incubate Camp, which is not available at other events. I think it's the charm of.
How should I apply?
There is a dedicated application form, so please apply from there. All you have to do is enter your background and upload pitch materials, and your application will be completed in about 5 minutes. We have already started entry from April 1, 2022, so please apply using the application form below.
How will the screening be done after applying?
We will judge the registration contents of the application form and the interview in two stages. From around the end of August 2022, we will conduct a document screening based on the input contents and pitch materials, and those who pass the screening will be invited to an online interview for the final selection.
What do startups that have passed the "Incubate Camp" screening in the past have in common?
I think the common point is that the pitch materials explain the business in an easy-to-understand manner. Also, although it becomes abstract, there are many people who are attractive in their personality, such as the theme they are trying to challenge is big, and the appearance of involving the surroundings to create a business can be imagined.
It is likely that your ideas will change from the time you apply, but what should you do in that case?
Rather, you can apply and submit pitch materials as many times as you like within the entry period, so please re-enter as many times as you like. Apart from the screening, we will provide mentoring for all those who wish to hit the wall of the business. As a result of mentoring, some people will pivot their business ideas and re-enter, and if there is a request for re-application, we will mentor again. By all means, I hope that you will make use of mentoring, brush up your business and materials in a lean manner, and make a final application with the content that this is the case!
Other seed programs often don't give feedback to those who lose, but it's great that incubate camps have the opportunity to mentor anyone if they wish! If you want the opportunity to raise money earlier than the October camp, is there any support?
We also have an opportunity to raise funds early so that we can respond to the requests of such entrepreneurs, so I would like you to apply for the Incubate Camp as an opportunity to get in touch with VCs. Specifically, there is a possibility that applicants will be recommended to our monthly "Circuit Meeting" fund procurement & business counseling meeting, or connected to a collaborative VC / accelerator. there is.
Please let us know the voices of the participants of the Incubate Camp and any support for continuing after participating.
Many people say that participating in the Incubate Camp makes it possible to connect with investors and fellow entrepreneurs who are compatible with the company. The relationship continues, such as the formation of Almunai between friends who spent two days together, which is likened to the "room of spirit and time" that appears in Dragon Ball, and reports on subsequent funding on Slack and SNS. We are happy to see a glimpse of this. In addition, we are gradually becoming a community by individually consulting with investors we met at the Incubate Camp and receiving referrals. As an Incubate Fund, we would like to continue to strengthen the community function.
Mr. Minamide will be the general manager of this incubate camp. Please tell us what you value in supporting entrepreneurs.
It may seem obvious, but startup support is all about continuing to commit. There are many cases where the person who decides to accompany them gives what they want when they want it, specifically, wall-raising funding materials and supporting the creation of PL materials, but we also retweet press releases and define the necessary human resources. .. It is important to continue to provide entrepreneurs with what only VC can do as value while grasping what the other party wants through communication.
I think that people from multiple departments of the Incubate Fund are working together to support a wide range of startups. Do you have any common understanding when providing support?
We support with the determination to create a business with entrepreneurs, but we are devoting ourselves to Kuroko, thinking that the leading role is a startup. There are various kinds of support unique to Incubate Fund, but even with some kind of support, the name of our company is rarely mentioned. However, we wish for business growth from the same perspective as entrepreneurs, and we also provide the above support free of charge from the perspective that "you should not receive money from the investee".

As with startups, VC is still in its infancy, so it's actually a difficult world to survive. Continuing to provide value to startups as a VC and having them produce results will lead to the next fund raise, and new value can be provided to startups. In order to turn this good spiral, each of us is prepared to face the investees.
Finally, any message for seed/early stage startups!​ ​
We look forward to hearing from seed early stage startups who want to raise money! We welcome you even before the service is released or the corporation is established. We recommend entering the Incubate Camp as a contact method. We believe that providing a place to communicate closely with 16 capitalists from the decision-making layer of VC, who represent Japan, in one night and two days is a unique attraction of Incubate Camp. In addition to providing financial opportunities, we also casually provide business consultations and wall-cutting before procurement. We hope that you will take advantage of this program without deciding that it may be early for you.
---
Entry takes only 5 minutes. If you have time to get lost, why not apply!
IncubateFund
Address
1-12-32 Akasaka, Minato-ku, Tokyo Ark Mori Building 3F
CEO
Toru Akaura / Masahiko Homma / Keisuke Wada / Yusuke Murata / Paul McNani
Website
https://incubatefund.com/
Careers
https://open.talentio.com/r/1/c/incubatefund_recruit/homes/2649
Manami Kameoka
After working for a financial institution, a foreign consulting firm, and establishing an accelerator facility, I became a freelancer. I am the CEO of Omochi LLC, the chief community manager of Startup Hub Tokyo (TAMA), and I aim to expand the startup industry in Japan through individual consultations for prospective entrepreneurs and event planning and management.