"From catching fisheries to raising fisheries". What kind of world is UMITRON aiming for with insights and technology from visits to aquaculture sites?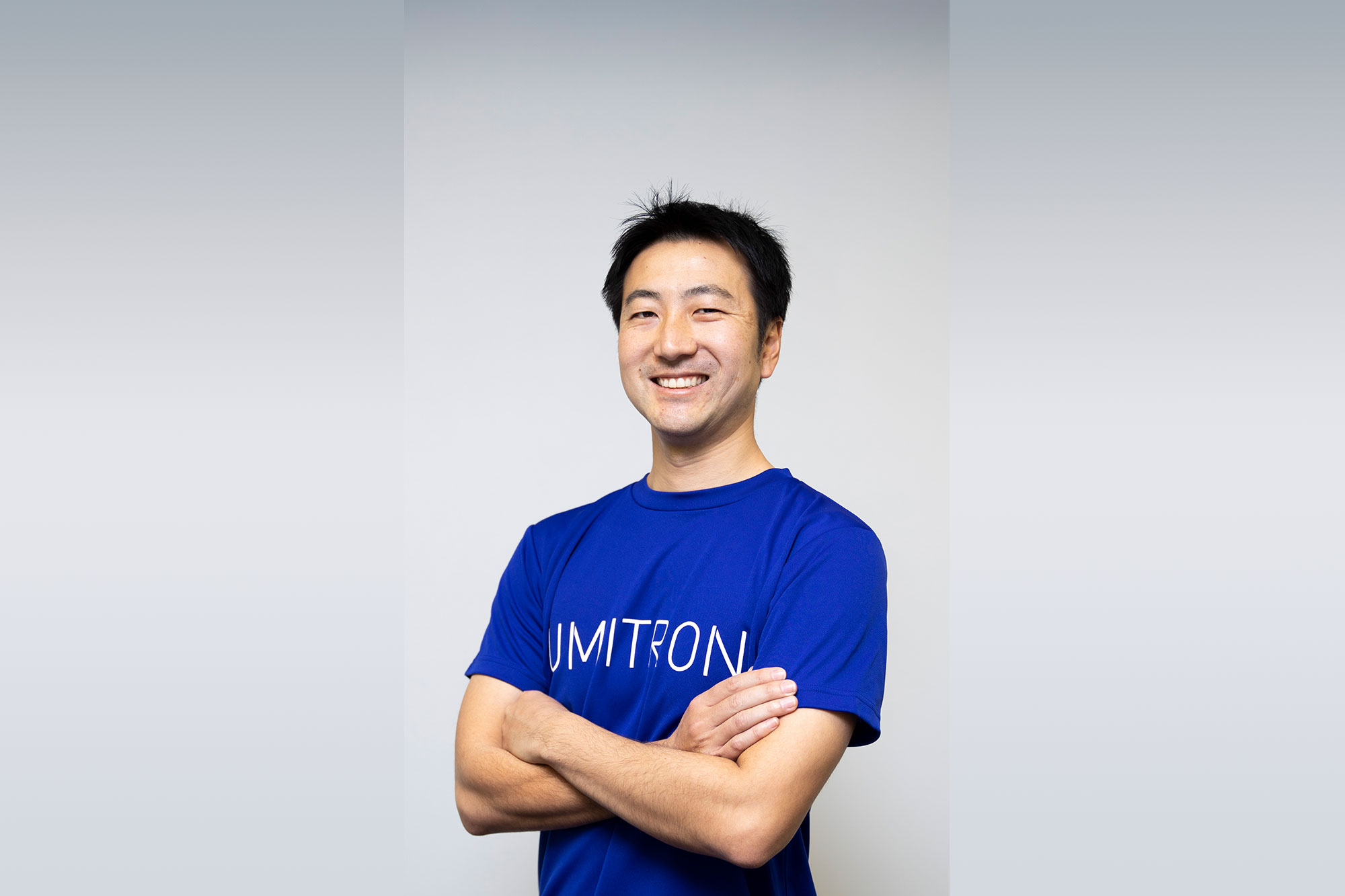 "From catching fisheries to raising fisheries"
​Mr. Ken Fujiwara, who is trying to solve the problems of the aquaculture industry in the fisheries industry, says as follows.
The FY2021 Fisheries White Paper released by the Fisheries Agency states that the world's fisheries and aquaculture production is growing rapidly worldwide, and that the aquaculture industry will account for about half of the total production in FY2020. Using remote sensing technology, UMITRON K. K. We interviewed Co-founder/CEO Ken Fujiwara.
Focusing on solving problems in aquaculture, one of the growing industries
Please tell us again about UMITRON's business outline.
We are developing products that specialize in solving problems in the aquaculture industry. By introducing technologies such as AI and satellite data to the aquaculture industry that raises fish in the sea, we are working to improve production efficiency and reduce environmental impact. In addition, we launched the seafood brand "Umitosachi", which was developed using UMITRON's technology, and are also involved in selling sustainable seafood to general consumers through mass retailers and restaurants.
Please tell us how you first became interested in aquaculture in the fisheries industry.
In the fisheries industry, the global catch of natural resources has been flat for a long time, and it is said that the amount of marine resources has reached its limit. We see this as an area where catch management and regulations will become more stringent in the future. On the other hand, the aquaculture industry is one of the growth industries as it meets the supply of the world's expanding demand for marine products. The shift from catching fisheries to raising fisheries is a global trend, so I am paying attention to the aquaculture industry because I feel the impact of using technology to support it.
Please tell us about the joy of competing as a startup in the field of primary industry.
I feel interesting in the part of raising living things. I come from an aerospace background, and in space development, I utilize academic knowledge such as thermodynamics and material mechanics to develop rockets, satellites, and ground antennas. I believe that the field of space development that has contact with living things will not start unless aliens are found. I myself also like living things, and when talking about technology and living things, I am very interested in what influences the growth of living things and how technology can solve these factors. I think one of the joys of competing as a startup in the primary industry is to always have the perspective of the fusion of technology and living things.
What difficulties have you faced since founding the company?
It's always a difficult time, but I remember it well around 2016, right after the company was founded. Until then, I had no contact with the aquaculture industry at all, so my university professor introduced me to Ehime Prefecture's production test station and actual producers. From that time on, I had a strong desire to go to the site and develop products from a problem-oriented point of view, rather than just product-out, so I immersed myself in aquaculture sites.
There was a lodging facility for researchers in the university's research facility, and I stayed there for about three months, working on the prototype development while listening intently to people who actually run aquaculture businesses in the town. At that time, there were only three founding members, and I was on site by myself, Yamada worked on business development, and Okamoto worked on software development from his home in Tokyo. That period was the hardest and I still remember it.
UMITRON will announce "Umitosachi" in 2021, and the news of offering AI Sakuradai and AI Hamachi at Kurazushi has become a hot topic. What was the impetus for starting to sell marine products that reach consumers?
The trigger is the impact of the new corona virus infection. In 2020, behavior restrictions started, and many restaurants were closed. As a result, a large amount of inventory was left behind at the aquaculture business that wholesaled to such restaurants. As we challenged to solve problems in the aquaculture industry, establishing a solid commercial flow became a major issue. If the commercial distribution infrastructure is an issue faced by producers at aquaculture sites, UMITRON should not only provide products for aquaculture farmers, but should also be able to access the retail business. It is a sustainable seafood brand "Umitosachi".
deliciousness
relief
sustainable
We provide consumers with farmed fish that combine these three points.
Not only at UMITRON, but also personally, I believe that technology and services will ultimately lead to consumers. For a long time, I have always thought that I would like to work on everything from end users to end users so that technology can ultimately provide great value to the world. As of 2020, that part has emerged as a major issue in the field, so we started a retail business.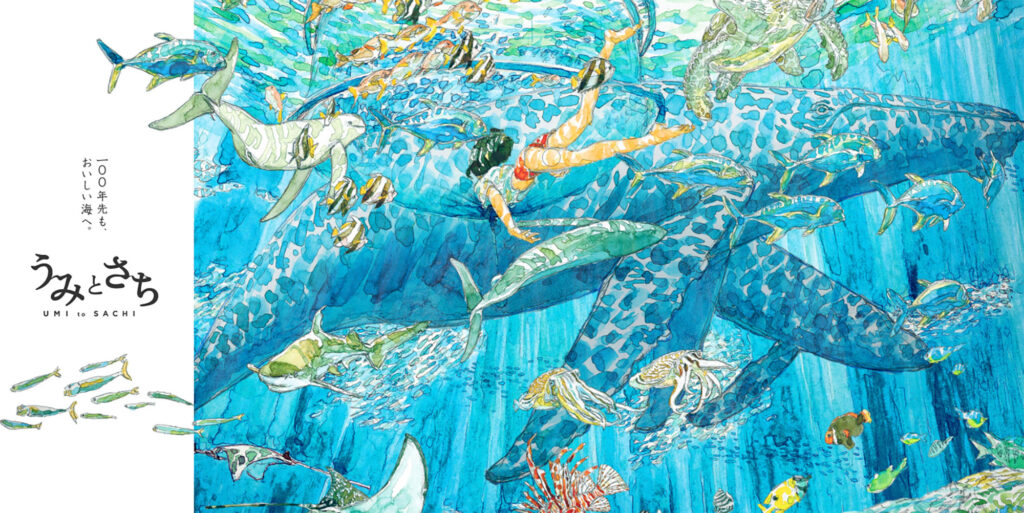 When I was a student, I thought about how artificial satellites could contribute to end users.
How do you spend your weekends and stay refreshed?
I spend weekends with my children. I have a son in the 4th grade and a 2nd grade in elementary school, and both of them are now into baseball. On weekends, I take my child to a baseball team, and I also join the team and do coaching. Playing baseball all day makes me very tired, but it is very refreshing.
You are also coaching! Do you have experience teaching baseball in the past?
I'm not doing advanced instruction. It's a team of elementary school 4th graders and younger and 2nd graders and younger, so we'll go in together to play catch, correct the way we throw, give advice on defense, and do things like that when we actually go into practice. I feel like I'm doing it.
What kind of things did you think about when you were a student?
When I was a university student, I was completely immersed in small satellite development. From the time I participated in the CanSat project when I was in my third year of undergraduate school until the time I graduated from graduate school, I had been thinking about developing small satellites. A point that made me think a lot during the development experience is that if a small satellite does not have a mission (*), it is just launching a box. A satellite consists of a bus section and a mission section. Ultimately, the question is how the technology will be useful, and whether there are really people who will benefit from the satellite technology as a ripple effect. Realizing the importance of how to create a mission was a great source of inspiration for me, and I spent most of my time on this aspect of satellite development. From this experience, my personal mission is to provide some kind of value to end consumers and end users who have no experience with technology when new technologies come out into the world.
# Mission
A satellite consists of a bus section and a mission section. In the development of the mission department, we often proceed by calculating backwards from the perspective of what we will observe using artificial satellites and what problems will ultimately be useful for solving.
How did your experience as a control system researcher at JAXA and your experience in new business development at Mitsui lead to where you are today?
I changed my career from being an engineer, completed an MBA, and gained business experience at a major trading company. In terms of the framework for thinking about business models and how to apply that technology in what areas, I think I am living now with a higher perspective than when I was an engineer.
Ever since you were engaged in new satellite business development at Mitsui & Co., did you envision starting a business using satellite data?
I have always wanted to work on satellite data utilization. When I was working on a new business at Mitsui & Co., I was working on solving problems in the agricultural field. Through that experience, I felt that the combination of primary industry and satellite data has great potential. However, services that combine agriculture and satellite data were already starting to appear, so we were considering services with a focus on the ocean.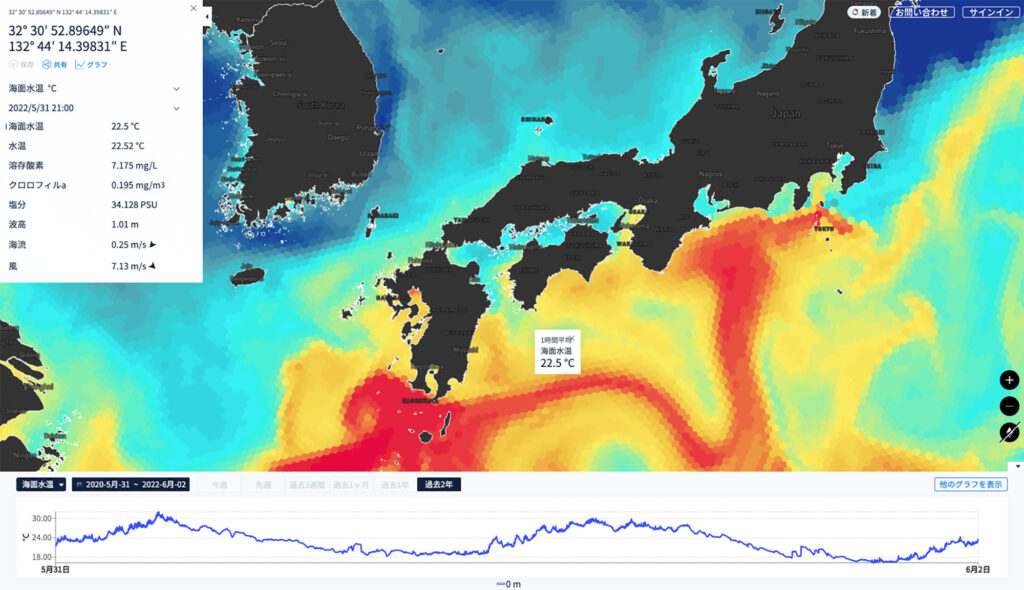 A culture that values on-site visits and problem-oriented issues
How do you acquire CXO and executive talent?
As a research and development startup, I think it is an important theme how long we can maintain a flat organization. UMITRON's strength is to promote innovative product development based on a company-wide understanding of issues occurring at production sites. When continuing with that stance, if the organization has a strong hierarchical structure, it may be difficult to see the opinions of the field, and the distance between the field team and the development team may increase.
In the future, we would like to continue to cherish a thorough hands-on approach as a core competence of the company, so it is important to have a flat organization. Currently, there are no CXOs other than the founding members. If I meet a CXO who can fulfill my role while maintaining a flat organization, I would love to work with them to create the future.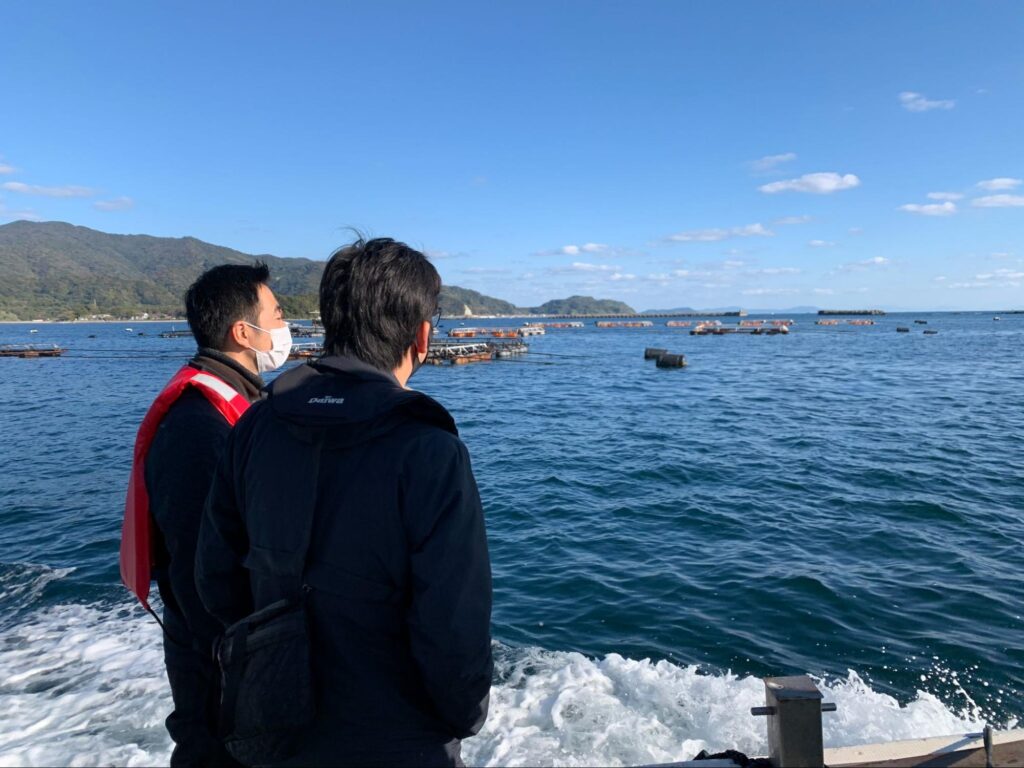 Please tell us about the thoughts you put into the UMITRON Values announced in June 2022.
My thoughts on Values are that a startup is an organization responsible for creating a new value system. The starting point for changing the values of the world is always the great development of technology. As a team, we want to create a code of conduct and a corporate culture that allows us to continuously take action on the two wheels of developing technology and spreading it to the world.
The background of the design is likened to the Age of Discovery. Thanks to the development of nautical technology, adventurers jumped out to sea and the age of great voyages began. As a result, the Ptolemaic theory, which had been the prevailing value system until now, was overturned, and new values spread throughout the world. UMITRON also wants to bring about an update of the world's values through the development of new technology, just like in the Age of Discovery. Adventurers are born because there is technology, and the commonplace of the world changes because there are adventurers. I put this kind of thought into the design and phrase.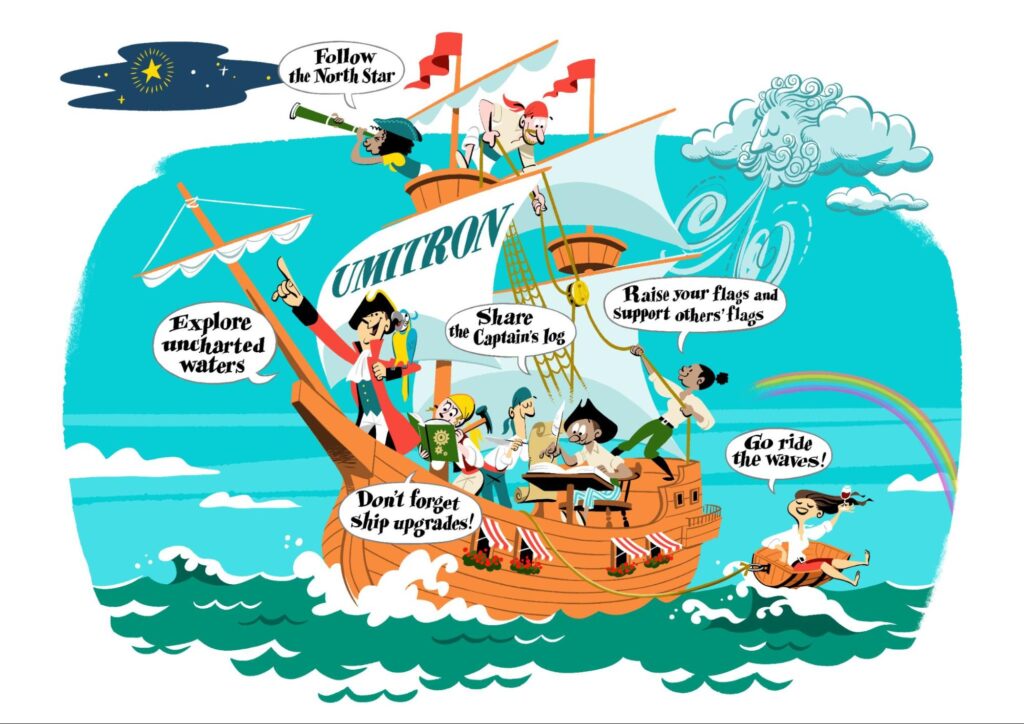 What perspectives and skills would you like to employ in the future?
We would like to hire people who have sharp expertise and are willing to absorb new knowledge and trial and error in order to apply their knowledge to new fields. UMITRON's Values says, "Don't forget ship upgrades!" This is one of the ways of working that UMITRON values, and we would like to hire people who empathize with our values and embody them together. I would be happy if you could refer to other Values as well.
Please tell us some of your plans to create a strong startup organization.
​I try to actively create opportunities for site visits so that as many members as possible have the opportunity to meet directly with the site and customers. Obtaining primary information will also lead to the discovery of potential issues that will lead to changes in the aquaculture industry. Instead of hearing from other members through word of mouth, we will directly feel the problems of customers and production sites and connect them to the development of new services. I would like to create such an organization.
Challenge the global agenda
UMITRON is headquartered in Singapore, but please tell us about your plans for global expansion.
In Japan, there is an increasing number of people who say they are moving away from fish, but the theme of the food crisis and the stable supply of marine products is a global agenda. Looking around the world, countries with remarkable economic growth are seeing rising incomes and increasing consumption of marine products, while developed countries such as Europe and the United States are beginning to pay attention to health-consciousness. As a startup, we are aiming for global expansion because we want to seriously contribute to solving such a global agenda.
On the one hand, the primary industry has a fairly large local practice. Just because we have developed a single solution, it is not so easy to expand it globally. Inevitably, it will be necessary to integrate local operations and solutions in each region. For me, this part is not a hurdle, but rather unrefined and interesting. The fusion of technology development and local operations is unrefined in areas where aquaculture is necessary. That is our goal for future global expansion.
I think business customs are different in each region. Is there anything in particular that you devised in such a fusion of local operations and solutions?
In that respect, there is no difference between domestic business development and global business development. The most important part is to spend a long time in close contact with the producers on site. This perspective is also important in Japan, so whether in Southeast Asia, Europe or South America, UMITRON's core value is how much it can solve the problems of the end users, fish farmers. As the manager of a startup, I make it a point to never neglect this value proposition when thinking about global expansion.
Please tell us what you feel is necessary for the use of satellite data to advance in the future.
I think we need more companies in the position of service providers that turn satellite data into services for each industry. We will try to solve problems in the aquaculture industry, but there are still many areas where satellite data can be used in other industries. If the number of companies creating services for specific industries increases in this way, I think the world will become a democratization of satellite data technology.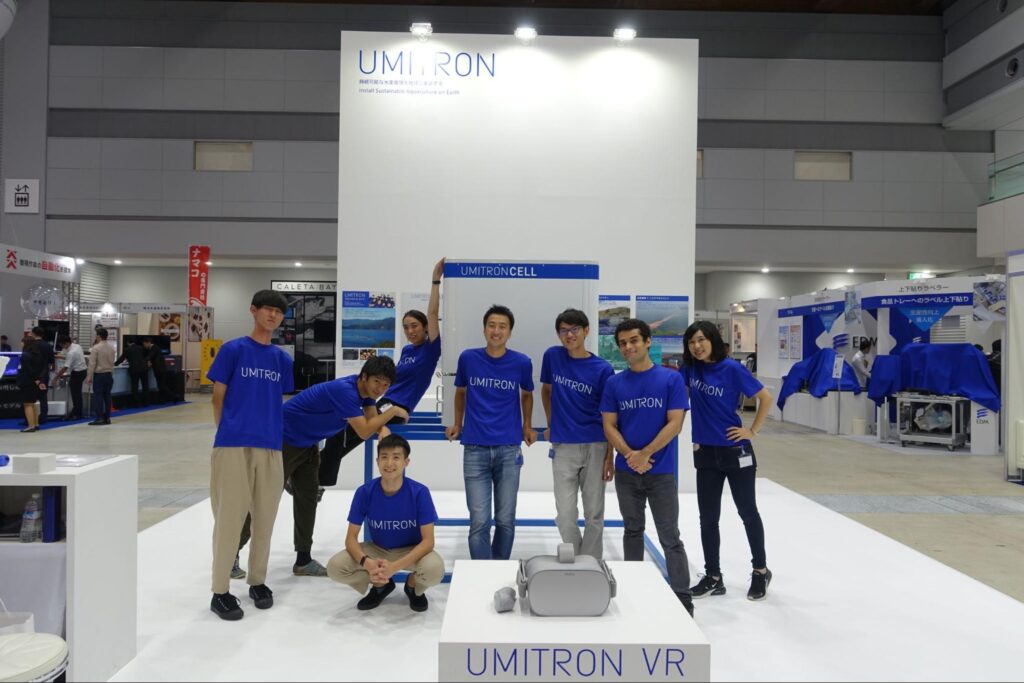 Please tell us how you feel about the Japanese startup ecosystem.
I feel more people jumping into startups these days. In particular, when recruiting personnel, I have more opportunities to hear from people in various fields. Increasing the mobility of human resources is an important indicator both for the excitement of the industry and for the transformation of the industry. I think that the Japanese startup ecosystem will become even more exciting when people with various strengths flow in.
Please tell us about the world you want to realize in 10 to 20 years through UMITRON's business.
I would like to accelerate the shift from catching fish to raising fish. I would like to create a future 10 to 20 years from now when the aquaculture industry accounts for a large portion of the marine products supplied to the world, and UMITRON's technology is utilized there.
Thank you!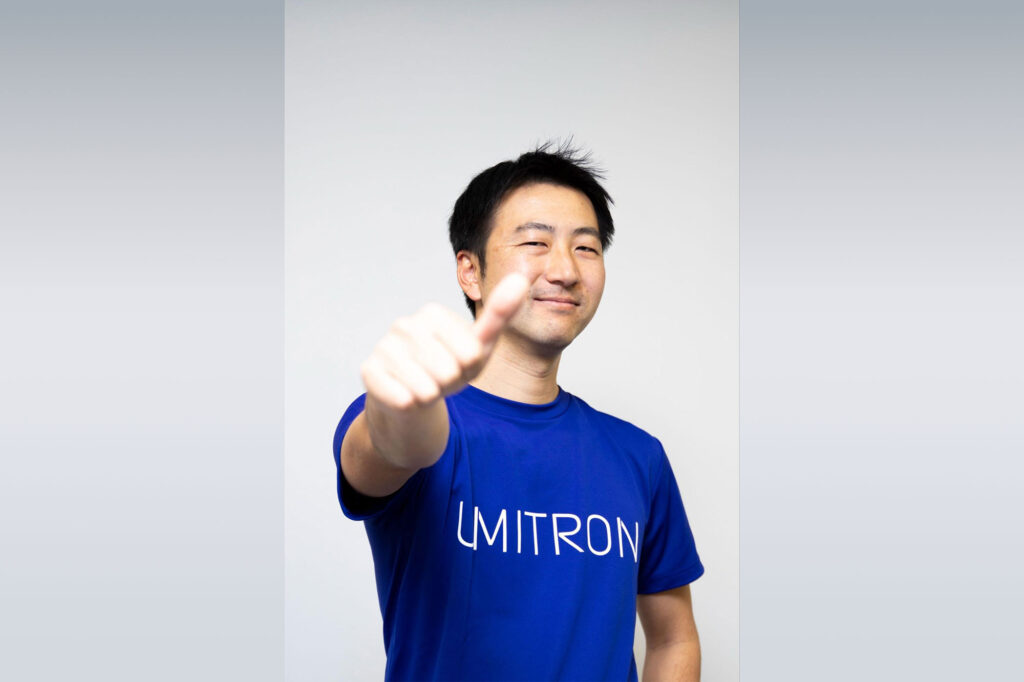 Editor's comment
It was an interview where I could feel from beginning to end Mr. Fujiwara's feelings of cherishing the site.
The aquaculture industry will lead the fishery industry in the future. UMITRON develops multiple solutions that reduce environmental impact while solving on-site issues. I am looking forward to the future when sustainable sashimi grown with UMITRON's technology will be on the table around the world.
UMITRON K. K.
Address
AIOS Gotanda Building 1102, 1-10-7 Higashi-Gotanda, Shinagawa-ku, Tokyo
Website
https://umitron.com/ja/index.html
Careers
https://open.talentio.com/r/1/c/umitron/homes/3603
Daiki Nagata
He majored in space engineering as a student. He is involved in planning and managing business contests and accelerator programs and considers writing for space business media his life's work. His hobbies include road biking and watching rugby games.