AnyMind, a global leading company that drives the EC and marketing industry in 13 Asian countries, and its history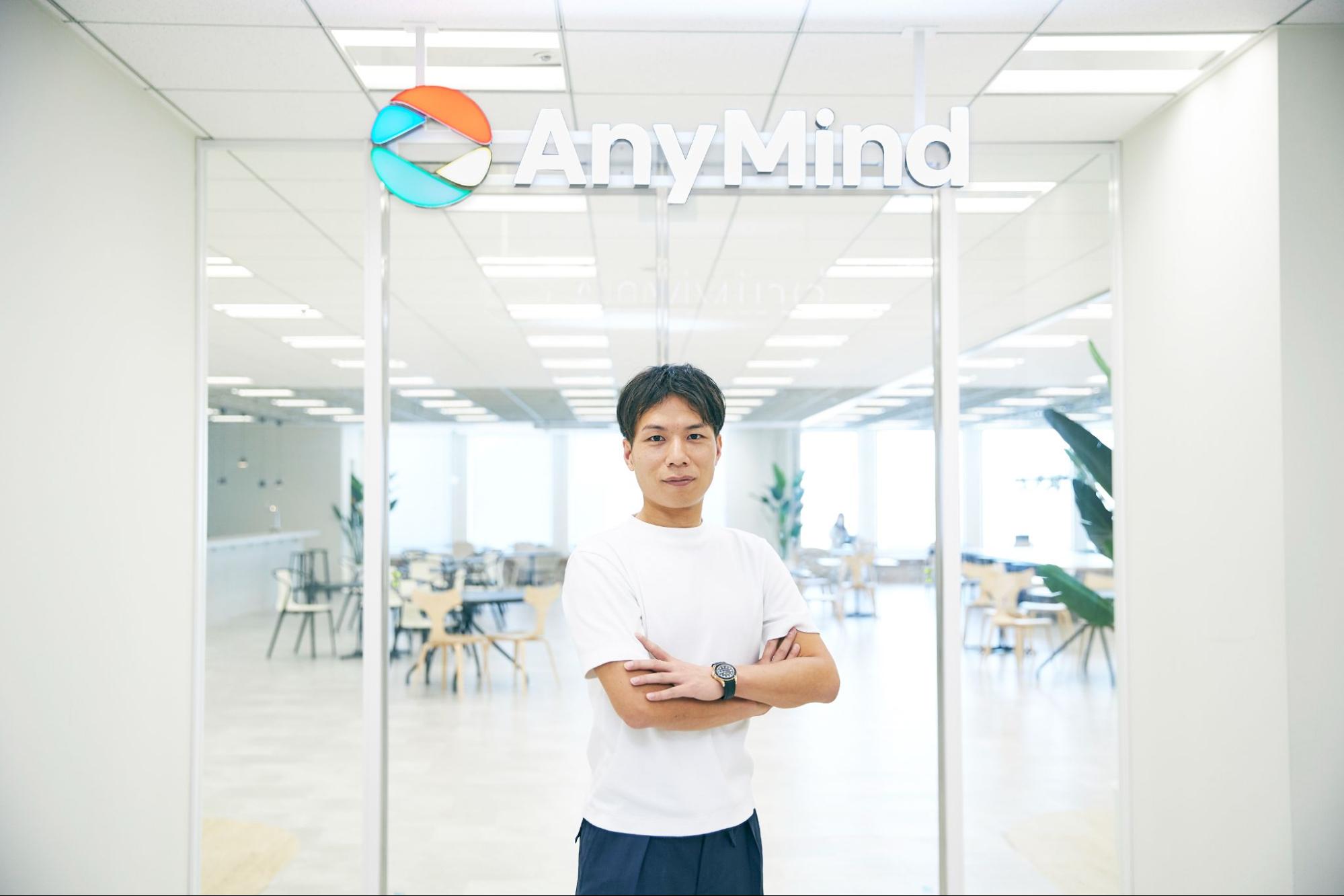 In Asia, where the population continues to grow, the growth of SNS and EC is remarkable. On the other hand, at 19 bases in 13 countries in Asia, developing a platform that provides one-stop support for product production, EC construction, marketing, and logistics for influencers, brand companies, and media. Any Mind Group is.
The company, which has grown enormously through repeated M&A, has a large scale of funding, and is a rare company where new employees have the opportunity to work globally at a young age. How did CEO Kosuke Sogo come to establish this leading company?
Gained experience at MicroAd and started a business in Southeast Asia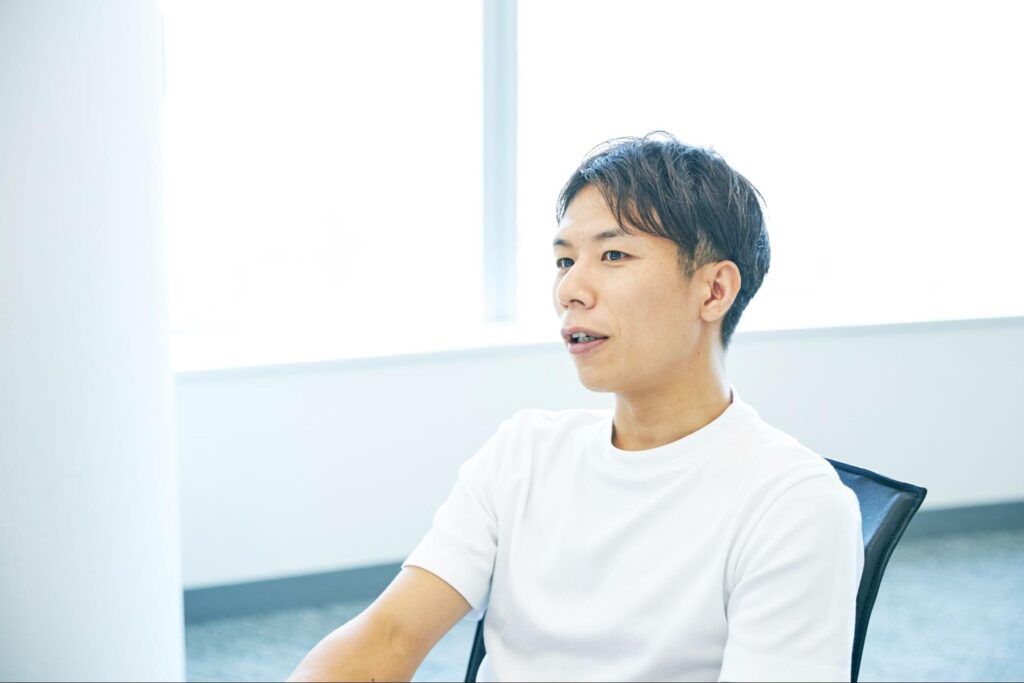 Please tell us about your career and what inspired you to start your own business.
I was born in 1987 and I am from Kagawa prefecture. As I will talk about later, both my paternal and maternal grandfathers were entrepreneurs, so starting a business and running a business were familiar to me. For that reason, I had the awareness from a relatively early age that when I grew up, I would start a business and work.
Even as a university student, I was an intern at a startup called Sunzero Minutes Inc., which operates the location information application "30min." Seeing work under an excellent president would be the fastest way to learn the job, so after researching various companies, I jumped in and got hired through direct negotiations. At that time, Twitter and Foursquare were popular in the United States, and the location information business was hot. I myself have always liked eating, and I was planning a business that searches for restaurants based on location information, and I felt an affinity and interest in my experience here. I believe that Mr. Motoaki Tanigo, the founder of Sunzero Minutes, taught me what I need to do as a member of society. I was also in charge of sales here, but since there was not enough information, I acquired the habit of collecting news information via RSS, and this skill has been useful even when I became a company employee later.
After graduating from university, I was at a loss as to how to start a business straight away. I joined MicroAd Co., Ltd. as a new graduate because I thought I had experience. At that time, the company was strengthening its overseas expansion, and it was also attractive that I was in a phase where if I produced results, I would be allowed to work overseas. When I was a student, I used to travel around India and Thailand, which are standard routes for backpackers, to see various countries. rice field It is. At that time, I thought that if I were going to start a business, I would like to do business in the food and beverage industry that I like.
After joining the company, you have been involved in the launch of the Southeast Asian branch office one after another.
Initially, I was assigned to the business development department. First of all, I contacted a company with financial strength and future prospects to achieve results in sales, and received the company-wide MVP as a sales person within 3 months of joining the company. I don't have high communication skills, but I thought that my strength was my ability to collect information, which I had been doing since my time as an intern at Sun Zero Minutes. I always provided input in English, so in terms of the amount of information I had, I was on par with a new graduate who was only a 2nd or 3rd year employee. What really caught my eye was the sales targeting foreign-affiliated companies entering Japan for the first time. At that time, Expedia, an airline ticket and accommodation reservation site, and Groupon, a group discount site, were entering Japan. I was doing input in English, so of course I knew if it was a famous service that entered Japan. While there are many people who research in Japanese and look for business partners, I thought that if I understood the service and went to such a foreign company as soon as possible to make a proposal, I would be able to acquire a project, and my reading was correct.
In 2012, he established MicroAd's Vietnam branch office in recognition of his achievements, and assumed the position of representative until March 2016. In fact, I was looking for a new job before I took on the challenge of setting up a branch office in Vietnam, and I had several job offers from business companies that were strong in new business development. However, I decided to stay because I could gain experience in setting up overseas branches. I had always thought that the Indian market was the hottest in APAC, but Vietnam was the most suitable market for turning the PDCA cycle for entering APAC in terms of size, affinity for Japan, and national character. I think. After turning profitable in one year, the company expanded horizontally to other countries, establishing Asian bases one after another in Singapore in June 2013, the Philippines in February 2014, and Thailand in March 2015. In April 2015, I became the APAC business manager of the MicroAd Group, and in recognition of these achievements, I was selected as a director of the headquarters.
Based on these experiences, you finally established AdAsia Holdings (now AnyMind Group) in April 2016.
Yes, I started a business in the advertising field with my current CCO (Cheif Commercial Officer), Otohiko Kozutsumi, in order to do the royal road ad tech in the Internet field. At that time, SNS was booming, so we created a centralized advertising management tool that allows you to easily search for influencers in each country. Since the various advertising platforms and analysis tools had not been localized in Southeast Asia, they felt there was a business opportunity for a centralized management tool. I'm currently turning to e-commerce, but from the beginning I had the idea of cross-selling from advertising.
I met Kozutsumi in Vietnam around 2012 when I was in charge of the Philippines. At that time, he was in charge of Vietnam for mediba, a KDDI Group company. With the development of MicroAd's Vietnam base, when I was thinking of placing my right-hand man at the Vietnam branch office, I was lucky enough to participate. Since then, we had talked about wanting to start a business while working together. Both believed in the growth of digital and influencer marketing in APAC and worked tirelessly to capture market share.
You have released various services in both digital marketing and influencer marketing.
In May 2016, "AnyDigital Platform" (former name: AdAsia Digital Platform), a service that enables management of programmatic buying and reporting functions on a single dashboard, and "AnyDigital Premium Marketplace" (former name: AdAsia Premium Marketplace), and in August 2016, the influencer marketing platform "AnyTag" (formerly known as CastingAsia), which can be used throughout Asia, was launched.
After that, in January 2018, the organization was reorganized from AdAsia Holdings to AnyMind Group. Our mid-term goal was to become the top company in the Internet advertising industry in Asia, but we are restructuring our organization as a major action with a strong will and determination to expand outside the marketing industry.
After that, four services will be released from 2019 to 2021. In 2022, we launched the conversational commerce platform "AnyChat" in March, and the EC management platform "AnyX" in April, which optimizes EC operations by centrally managing multiple EC channels. Under the mission of "Make every business borderless", we aim to create a "next-generation business infrastructure" that allows anyone to do business without borders or barriers.
Was this rapid advance greatly influenced by M&A?
Yes, we have been able to M&A local companies, and have been able to retain talented people as country managers, which has contributed greatly to our growth. M&A is almost the only way to get the founding president to join us, so we are actively involved in that as well.
In August 2018, Acqua Media, a publisher growth support company in Hong Kong, became a subsidiary.
In March 2019, we acquired Moindy, an MCN (multi-channel network) company with one of the largest influencer networks in Thailand. In March 2020, POKKT Mobile Ads, which operates a global video advertising platform business in India, became a subsidiary. Although India is a hot market, it is difficult to enter, but I think that through M&A, we were able to penetrate the local market much faster than starting locally from scratch.
This is a large-scale project, but what would you say were the most difficult aspects?
It is very difficult to manage because countries and services are divided. We have over 1,000 employees, but Southeast Asia has a culture of increasing annual income by changing jobs, so there is a high degree of mobility. Therefore, in order to keep key people working for a long time, we are devising measures such as strengthening the human resources team and setting measures to stimulate growth motivation. Especially for recruitment, we create teams in each country and instead of relying on external forces such as human resources agents, we have our own pools of human resources, mainly direct recruiting.
A global Internet business company with a challenging environment that is rare in Japan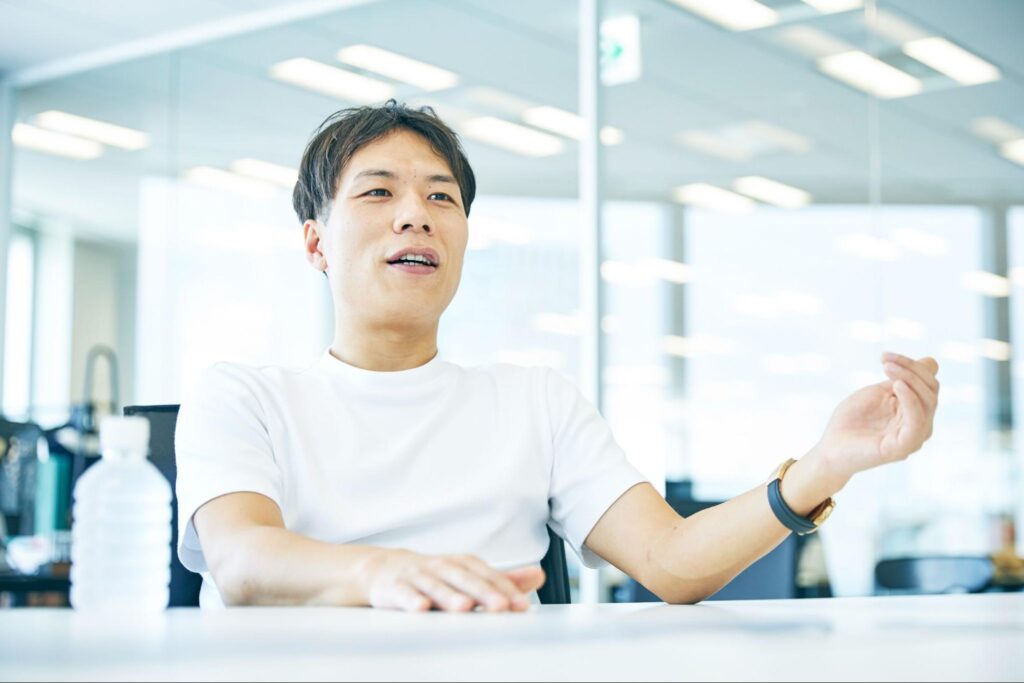 As the scale of the business is large, the funding is also large.
In April 2017, it raised US$ 12 million (about 1.36 billion yen) from JAFCO in APAC, and US$ 2.5 million (about 280 million yen) in series A2 in September. In October 2018, as a pre-series B, LINE, a series B round of US$ 13.4 million (about 1.5 billion yen) from the Mirai Creation Fund, followed by solution providers VGI Global Media and Tokyo Century in March 2019. Additional funding of 10,000 US dollars (approximately 900 million yen). At the moment, we have raised a total of approximately 11.9 billion yen.
As with business growth, most of the funds raised are spent on M&A. I believe that both Google and Facebook (currently Meta) have grown so much because of their YouTube and Instagram acquisition strategies, and I had included growth through M&A in my strategy even before I started my business. The same applies to Alibaba in China and the Softbank Group in Japan. We believe that in order to become a globally strong company, we need to create a management team that can carry out M&A in-house, so we have also hired an investment banker as our CFO.
It seems that branding needs to be taken into consideration when expanding globally, but is there anything you keep in mind in your public relations strategy?
Yes, our services are the same globally, so we have PR staff in each country to deliver a unified global message. In addition to branding, we also focus on recruiting publicity. Engineers are recruited all at once globally, but corporate, sales, and marketing are recruited by each company in each country, and we are doing communication according to each country so that excellent people will find it attractive.
In fact, our company has become very popular among students in Southeast Asia. Our company is a partner of Google, and we have frequent transactions with them. When people who had completed internships at Google in Thailand in the past voted for Google's business partner companies they would like to work for, we were ranked number one. There was also a time when I became Not limited to Thailand, we invest in offices for branding, and of course the location is good, but in the Vietnam office, we pay attention to the interior, such as the ceiling light in the shape of the AnyMind logo. .
You mentioned global recruitment, but could you tell us about the organizational culture and recruitment?
It has a diverse membership structure. There are members of more than 25 nationalities, not only in Asia but also in Europe and America. Even in Japan, we hire more than 20 new graduates every year, have them play an active role in various countries, and prepare the soil for growth by entrusting them with business managers at a young age.
The employees are also on good terms with each other. For example, although there are many locations that are currently difficult to work with, like Google, we hold TGIF (Friday night drinking parties) once a month in each country to foster an open culture. I'm here. We have also held an all-hands general meeting called "All-Hands Meeting," which gathers employees from all over the world in one place. About 500 people participated last time. We look back on the past year, communicate our future direction, and commend people who have played an active role on the global stage. You can communicate directly with members you can't usually meet in such a place.
Employees also feel that they are working for a global company that does business in 13 countries and regions. Japanese people speak Japanese, but English is used company-wide, and at company-wide meetings, there is a lot of talk about trying measures that worked well in Thailand in Vietnam. There are not many global companies in the Internet business in Southeast Asia, regardless of whether they are new graduates, mid-career, Japanese or others, so I think our company looks attractive.
As our company has grown, we have gathered the best people for the positions we need. On the other hand, hiring is also a matter of balance, so even if we know that someone will go out of our company's framework and start an independent business, we still want people who can stimulate the company. We have also hired student interns, but we would like them to join the type of people who envision a future that is unfounded and has high expectations for the future. I wonder if the type that can challenge while being excited is suitable for our company.
Growing up by following in the footsteps of his entrepreneur grandfather, becoming a driving force for business growth himself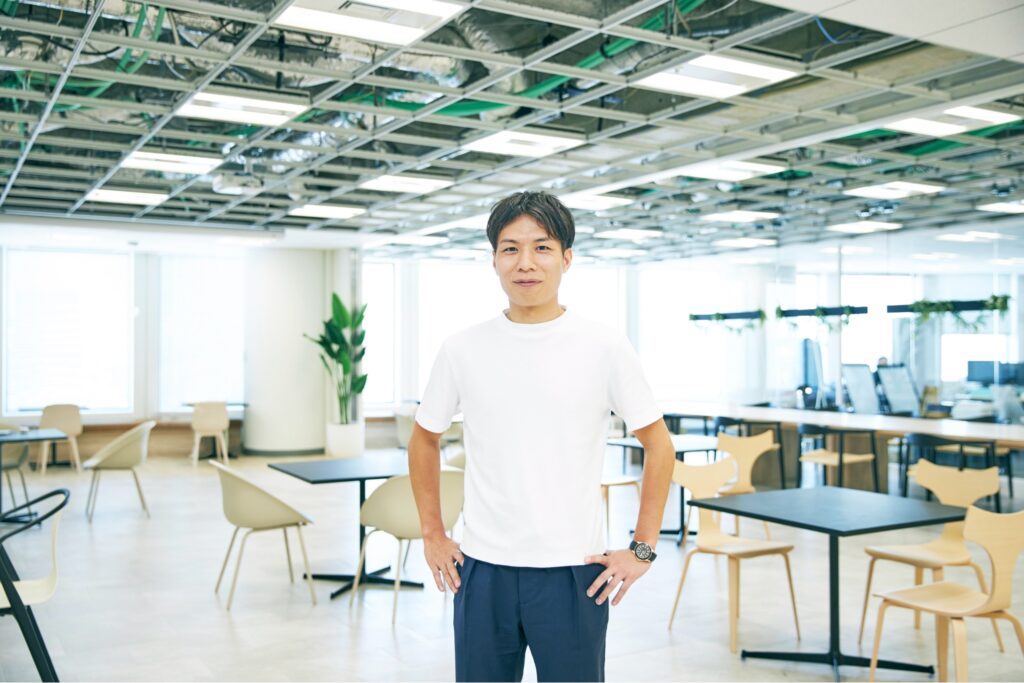 How did you spend your school days?
Born in 1987 and raised in Kagawa prefecture. Both of his parents were in the construction and civil engineering business, and both of his grandfathers were presidents of the company. Their house is attached to the office, and when I went to my grandfather's house, it was a natural environment to see my grandfather, who was called the president, and an employee. They are in their 70s now and still in office. Maybe it's because I've grown up watching that back, or maybe there's a perception that a business is something you carry on with people's trust and do it for the rest of your life.
I was good at sports, and in high school I was enrolled on a sports recommendation basis, and I was debating whether to become a basketball player or become a company president. When I was a high school student, the IT Hills tribe such as Takafumi Horie was attracting attention. Looking at them, I vaguely began to think that if I were to start a business, the Internet would be the way to go. Then, due to injury, he decided to retire from sports and decided to go into business. I went on to the Faculty of Commerce at Nihon University and started the aforementioned internship. Currently, AnyMind is also hiring student interns, and there were people who jumped in wanting to work here even though they weren't accepting new graduates like I was in the past. He joined the company after dropping out of college, and is already a business manager. I would like to be a company that opens its doors to as many young people as it did for me.
You seem to be busy all the time, but how do you spend your days off and how do you refresh yourself?
Is it still a meal? I eat out 365 days a year. Recently, I've also become addicted to saunas, and the food I eat after saunas tastes about 1.5 times more delicious than usual. Perhaps because I spend a lot of time abroad, I often eat Japanese food even when I'm abroad.
Could you give a message to startups in the pre-seed to seed stage?
I may be a little peculiar, but partly because of my family background, I think starting a business is more like a marathon than a sprint. I feel that it is about creating a leading company and dedicating a lifetime to achieving that growth. I also enjoy doing business. Depending on whether you have this feeling, it will be compatible with entrepreneurship. There are people who have established companies in a short period of time and are active as serial entrepreneurs.
Finally, please give our readers a few words of advice about the worldview you want to create.
I myself am very excited about my business. Over the next 5-10 years, Asia's future is absolutely bright. We want to be a company that can lead in a market that is definitely growing. I want to be excited that AnyMind Group is in such a position. When I actually do business overseas, I feel that Japanese people still have a presence overseas. I am a person who directly felt the heat of Asia through my backpacking experience when I was a student and began to find hope in business. I would like to be a company that can provide such opportunities.
We want to create an environment where anyone can easily develop their business through the creation of a system that utilizes technology. And, towards that ideal, I would like to develop AnyMind Group from Asia, which I love, into a world-leading company. If you want to jump in and grow, we are waiting for you to join us.
AnyMind Group Co., Ltd.
Address
Roppongi Hills Mori Tower 31F, 6-10-1 Roppongi, Minato-ku, Tokyo
Website
https://anymindgroup.com/ja/
Careers
https://anymindgroup.com/ja/career/
​
Deputy Editor-in-Chief of JP Startups/Representative of N.FIELD
After working at MUFG
Bank and SoftBank, he has been General Incorporated Association Fintech Association Secretary General since 2019. Since 2020, representative of N.FIELD LLC. Deputy Editor-in-Chief of JPStartups since 2022 after working as a TechCrunchJapan writer.
He is well-versed in a wide range of businesses, and aims to design an autonomous decentralized society through events, writing, supporting startups, and public affairs through the management of industry groups.