A world in which bone marrow tests are replaced by blood tests. Liquid Mine's challenge to solve leukemia patients' pain with liquid biopsy.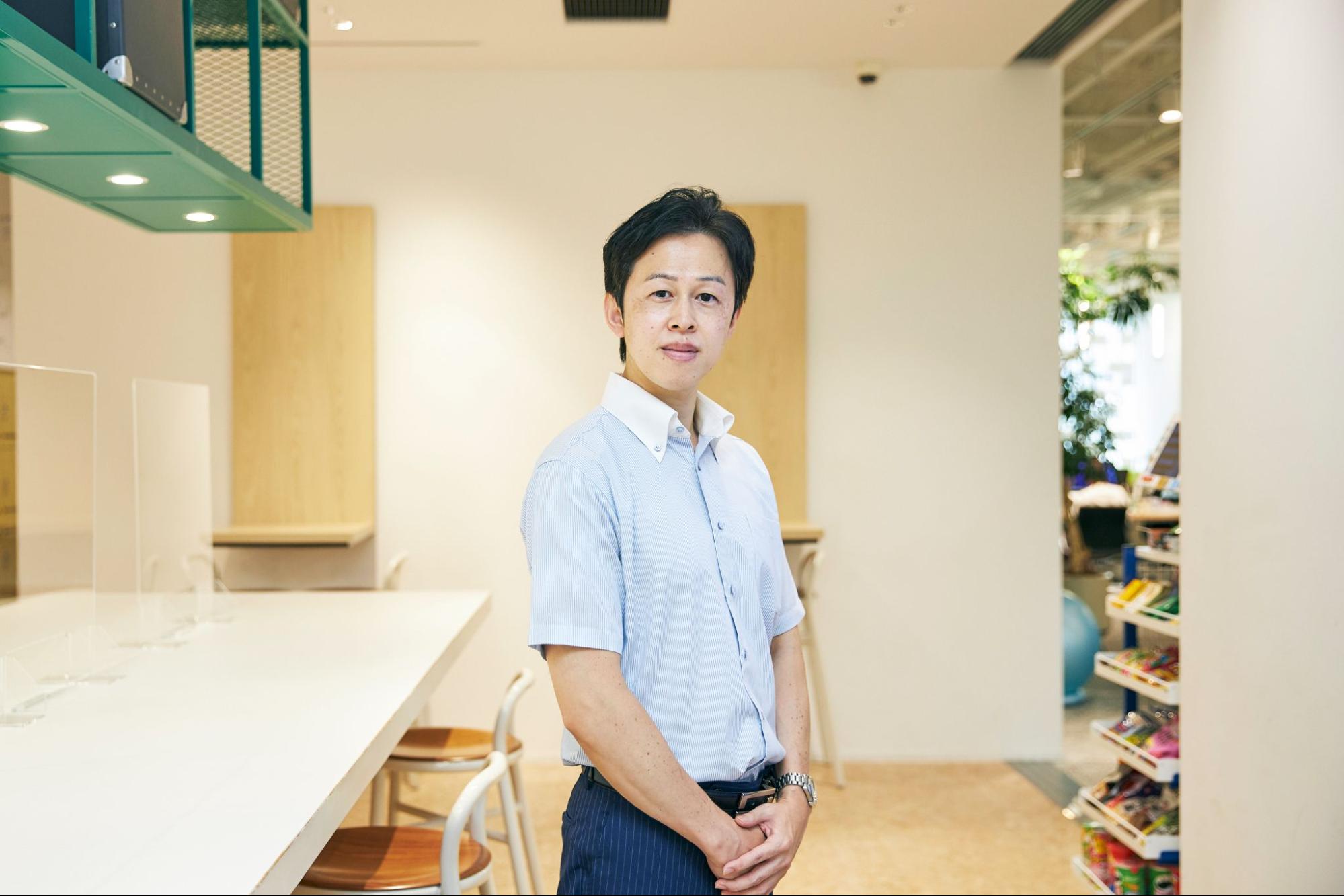 "Establishing a method of testing for leukemia using the latest genetic analysis technology"
"Liquid biopsy" technology is currently in the spotlight worldwide. We interviewed Mr. Tomokazu Kishimoto, the President and Representative Director of Liquid Mine, Inc., which aims to create tailor-made blood tests for leukemia patients.
Spin-out from the Institute of Medical Science, University of Tokyo
Could you give us another overview of Liquid Mine's business?
We have two leading technologies. one is whole genome analysis (*). Since leukemia is known to be caused by genetic mutations, whole genome analysis is performed to identify the causative genetic mutation accurately. The genetic mutation that causes the onset of the disease is identified, leading to the treatment of leukemia. The other is technology related to leukemia monitoring tests. The conventional monitoring test is a bone marrow examination in which a needle with a diameter of about 4 mm is inserted into the hip bone to collect bone marrow fluid. With Liquid Mine technology, bone marrow testing can be substituted for blood testing. This technique, called liquid biopsy, utilizes minimally invasive liquid biopsies that are less invasive and less stressful on the body.
#Whole genome analysis
A process that comprehensively analyzes the genetic information possessed by a genome, which is essential for analyzing the characteristics of an organism. A machine called a sequencer is used to read the sequence of bases (the sequence of guanine, adenine, thymine, and cytosine) of the DNA molecules that make up the genome.
You are a start-up from the Institute of Medical science of the University of Tokyo; how did you come to spin-out?
Since around 2015, we have researched two technologies at the Institute of Medical Science of the University of Tokyo: Whole genome analysis and monitoring tests. Around 2019, research began to show results and a paper was published. The founder decided to spin-out the company with the hope of "implementing this technology in society and helping as many patients who have leukemia as possible" as genome medicine was beginning to attract significant attention worldwide.​
Mr. Kishimoto, what led you to join Liquid Mine in July 2020?
The founder first contacted me when I registered on a job search website. I had lost a close friend to cancer, and I had always wanted to do something to address cancer treatment issues.​
Please tell us about some of the difficulties you have faced since assuming the position of President and Representative Director.
Fundraising began just after I joined the company. Many tasks that I had never experienced before, dealing with VCs and capital policies, appeared before me. It was challenging to pitch to investors while learning on my own. We were supported by various VCs, right and left. Besides finance, it was also tough to think about what kind of regulatory and patent strategy we should adopt as a medical start-up.
Genetic analysis technology is attracting attention worldwide. There are similar companies, but what is the main advantage of Liquid Mine among them?
Though individual differences exist, whole-genome analysis reveals hundreds to hundreds of thousands of genetic variants. However, this number also includes genetic mutations representing a person's personality rather than a disease, such as whether the hair is curly or straight and alcohol tolerance. Determining which of hundreds of thousands of genetic mutations are associated with leukemia by the human eye is extremely time-consuming and labor-intensive. Using our filtering technology, we believe a significant advantage is that our filtering technology can identify candidate genetic mutations associated with leukemia in as little as 3 minutes.
Regarding monitoring test technology, we believe our strength lies in that bone marrow tests, which are burdensome for patients, can be replaced by blood tests.
Regulatory approval and Intellectual Property strategy are the keys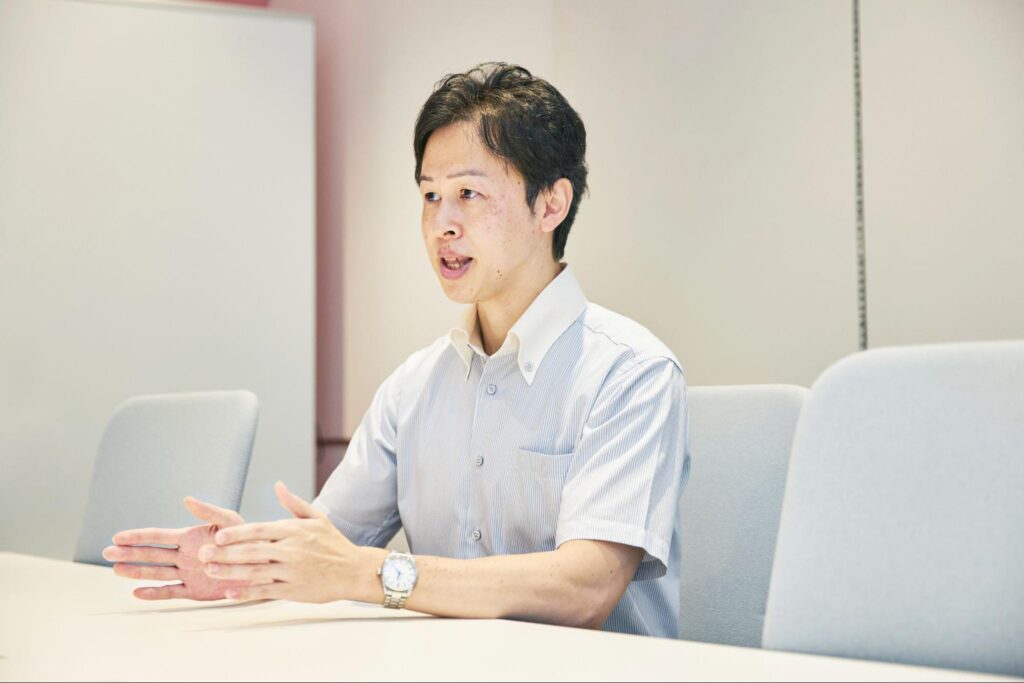 Intellectual property strategy is the key for medical start-ups. What are you currently working on?
We have filed a joint application with the University of Tokyo for gene mutation filtering technology. Patents have been filed in Japan, the United States and Europe. The University of Tokyo applies for patents for the intellectual property that forms the basis of our technology, and we are granted exclusive licensing rights. International patent applications are planned for patents other than gene mutation filtering.
Please tell us about the regulatory approval process that Liquid Mine is working on now.
Concerning data to be collected for obtaining regulatory approval (*), it is necessary to confirm with the Ministry of Health, Labor and Welfare and the PMDA (Pharmaceuticals and Medical Devices Agency) (*) that "Is there any problem in obtaining such data to obtain regulatory approval". It requires repeated discussions with the PMDA and requires patience and experience. We have a highly experienced and competent person in charge of regulatory affairs in our company. We are discussing with the Ministry of Health, Labor and Welfare (MHLW) and PMDA, mainly through this person.
#Pharmaceutical approval
The approval process as defined by the Pharmaceuticals and Medical Devices Law. For a company to manufacture and sell pharmaceuticals and medical devices, it must apply for and receive approval from the Ministry of Health, Labor and Welfare. The PMDA (Pharmaceuticals and Medical Devices Agency), an independent administrative agency, is responsible for the review of efficacy and safety.
#PMDA (Pharmaceuticals and Medical Devices Agency)
PMDA is an organization that aims to contribute to the improvement of public health by providing prompt relief for adverse drug reactions and health hazards caused by infection through biological products by guiding and reviewing the quality, efficacy and safety of pharmaceuticals and medical devices from pre-trial to approval under an integrated system and by collecting, analyzing and providing information on safety after marketing.
(Reference: https://www.pmda.go.jp/about-pmda/outline/0001.html)
Please tell us about your global expansion, including overseas medical approvals.
First, we will move forward with medical approval in Japan, but at the same time, we hope to bring the product to patients in the United States and Europe. Since bone marrow testing is a common issue worldwide, there is a high demand for replacing blood tests, and after the publication of the paper, we have received inquiries from overseas. Since our technology has been well received overseas to some extent, we will now brush up on our business plan and regulatory strategy.
What do you see as the key for Liquid Mine to compete globally?
First of all, it is important to gain domestic recognition. When expanding overseas, we believe finding good partners in each region and collaborating well with them to expand the business is important. It is necessary to raise awareness in Japan to attract overseas partners.
How do you spend your weekends refreshing yourself?
I have active sons in the third and first grades, so I try to refresh myself on my days off by playing outside with them as much as possible. On weekends, I try to spend as much time as possible with my family for a change of pace. My sons are happy when I take them to the zoo or aquarium, and I would like to continue to cherish those times.
What kind of things did you think about when you were a student?
Since I was a student, I vaguely wanted to start a business and become a manager. In college, I went to law school and wanted to become a lawyer, but in the back of my mind, I was only thinking about entrepreneurship.
Become a strong organization with people who can demonstrate value outside their areas of expertise.
What kind of people are you looking for?
The core members are already in place. Most of all, we want people who share the mission and vision of Liquid Mine to come to us. The current members also decided to join us because they want to do something to help patients suffering from leukemia. We are planning to raise more funds in the future, so I would be happy if someone entrusted with the CFO position could join us as soon as possible.
How many people are currently in the organization?
We have eight employees, including outside directors. The members who conduct research and development have a wealth of practical experience in genetic analysis and are very reliable. We also have one member who joined the company as a new graduate after graduating from graduate school, and I am really happy that he jumped into our company so well.
(*The number of employees is as of July 2022, when we conducted this interview.)
I see that some new graduates are joining the company. Do you have a message for current medical students?
It is one thing to pursue a career in medicine after completing your studies; however, if you join a medical start-up like ours, you can learn about business while interacting with hospitals and academia. Contribute to the development of medicine while growing the company as a member of the start-up. I am wondering if such a life could be an option.
How do you proceed with recruitment?
Currently, we hire a lot of referrals. The member who joined us on July 1, mainly in charge of pharmaceutical affairs, decided to join us after about a year of outsourcing.
As a Deep Tech start-up in its seed phase, what are some of the things you are doing to make it a strong organization?
At our company, research positions are not limited to research alone, but each person can hold three or four roles and perform various other duties. We want to make our organization a core of human resources willing to take on challenges and work on them even if they are not in their area of expertise.
​We also emphasize creating a comfortable working environment for our employees. Good feedback from employees is reflected immediately. You may have the impression that start-ups work late every night and until holidays, but we want our employees to be able to switch on and off, so we seldom ask them to work on their days off.
Partnering with domestic testing companies aiming for insurance coverage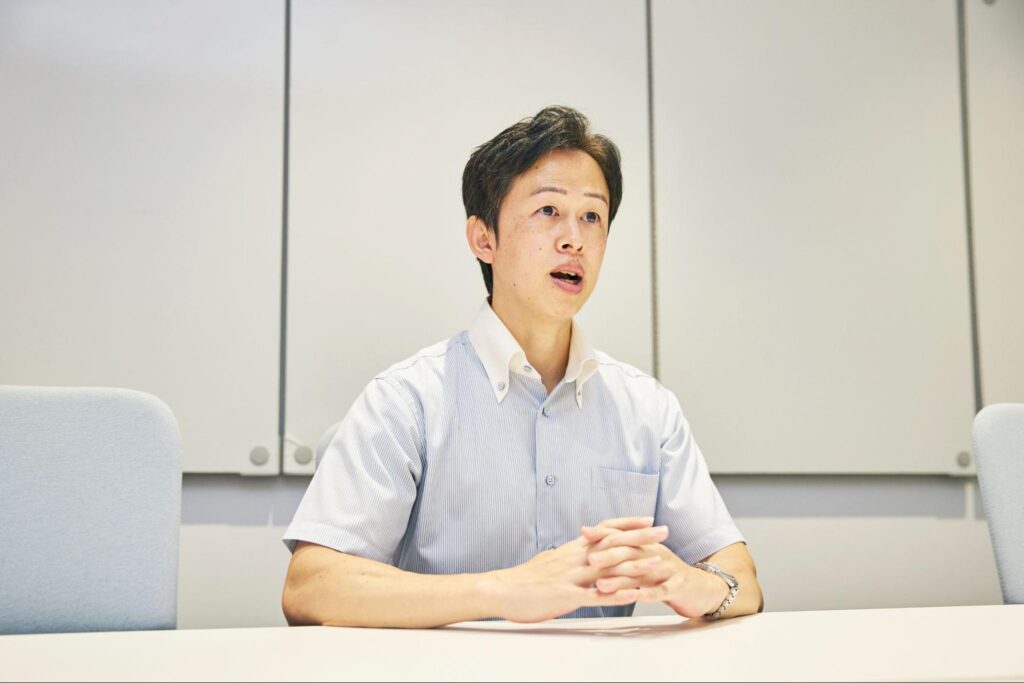 Could you tell us about past events or programs that benefited you?
I participated in several programs, but IPAS, the Intellectual Property acceleration program developed by the Japan Patent Office, was very good. The one-on-one support was constructive in addressing the weak areas of our patent strategy and business plan.
How do you leverage horizontal connections within the start-up ecosystem?
We are connected with start-up executives from various industries, including mobility and manufacturing. Even though we are in different industries, there are many common problems that managers share, and we consult with them on a case-by-case basis.
Please tell us how the results of the "MyRD" leukemia monitoring and testing system can be used in the future to help conquer treatments other than leukemia.
Currently, we are targeting leukemia, but we are looking at business strategies for diseases such as malignant lymphoma and multiple myeloma, as the technology can be applied to these diseases. The application of these two types of diseases is still in the early stages of research, but we hope to have practical applications in the next 3-5 years.
In the future, we hope to utilize advanced genetic analysis to provide an optimal treatment environment for each cancer patient. We want to implement it in society to achieve our company's vision of "conquering all cancers".
Finally, please tell us about Liquid Mine's vision and goals for the world.
Our technology cannot reach patients without the cooperation of testing companies. We are already discussing with a major Japanese examination company and will first accelerate such business alliances. We aim to be included in the insurance coverage while promoting research and development and partnerships with testing companies. If insurance coverage can be achieved, sales will increase dramatically, and we believe it will be a major engine for an exit.
Thank you!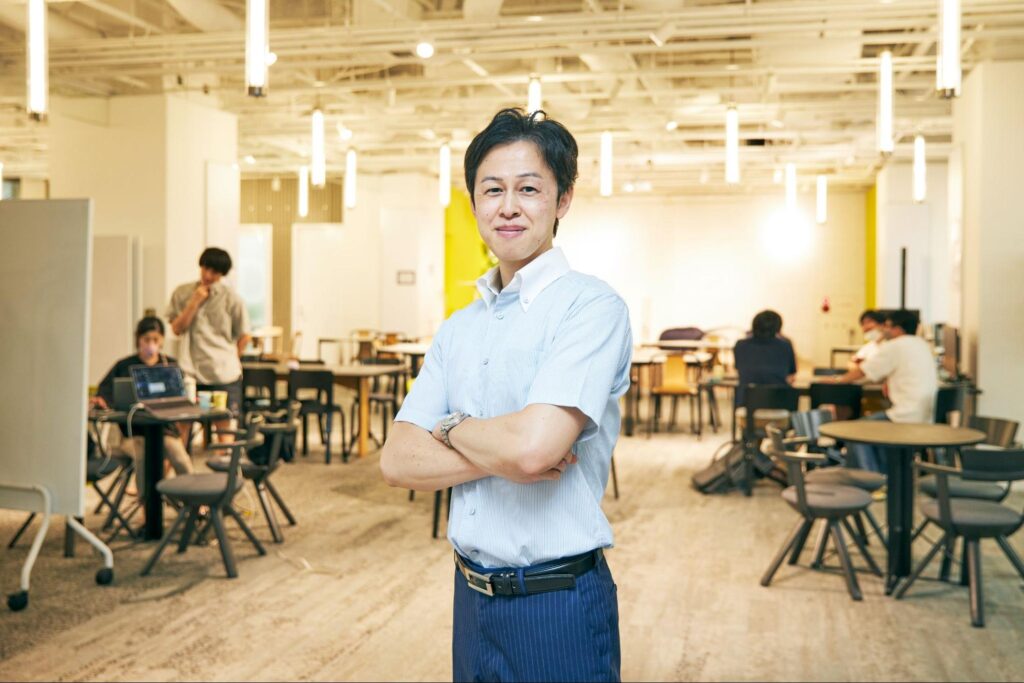 Editor's comments
Bone marrow examination is widely recognized as a diagnostic technique for leukemia. Liquid Mine is rethinking this norm and is trying to replace bone marrow testing with blood testing. The future of Japanese medical start-ups that will help leukemia patients worldwide with their issues is almost here.