An unknown global company from Japan that supports the behind-the-scenes of new drug development | The story of the birth of DX "Agatha" for clinical trial documents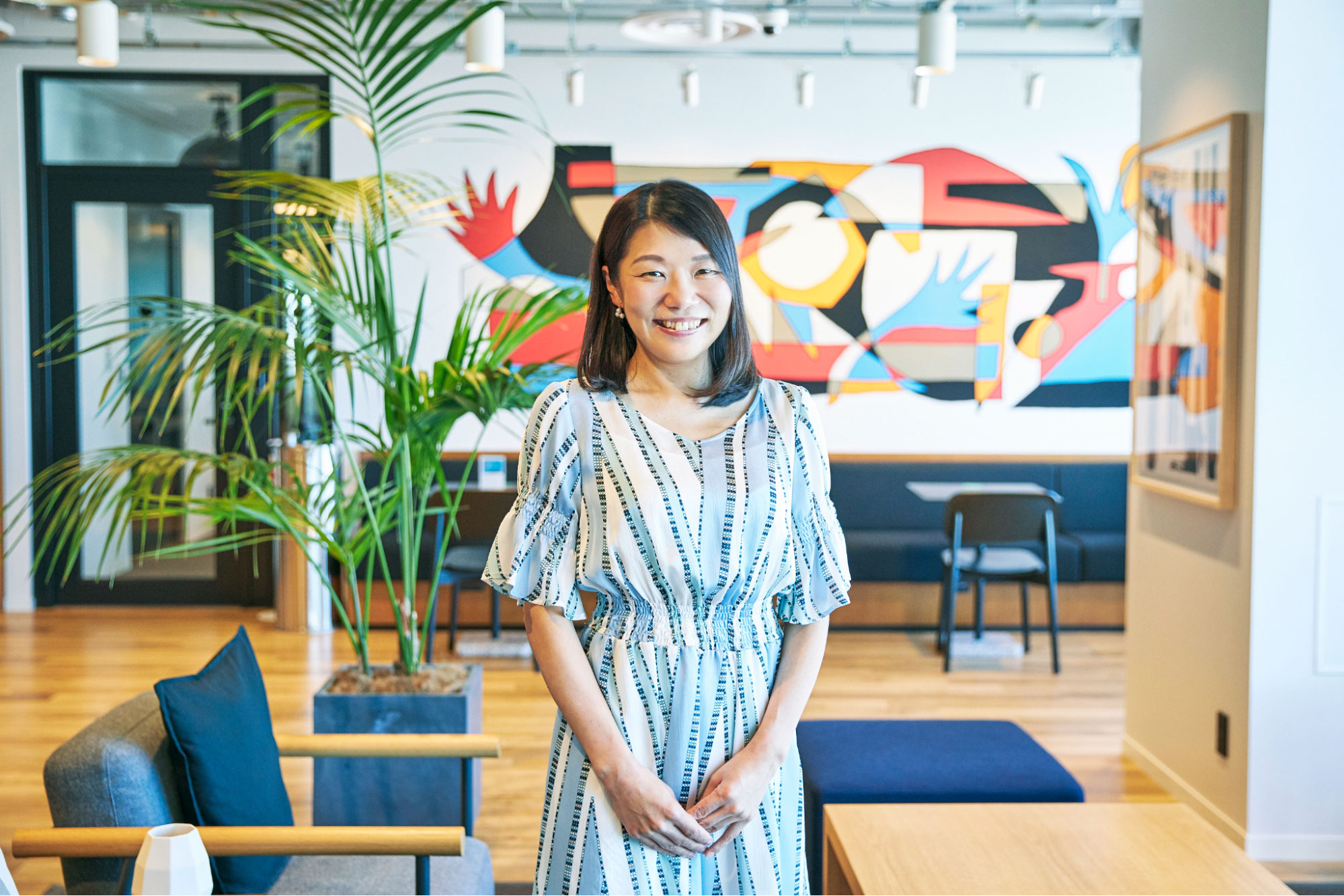 A vaccine that is being vaccinated every day to prevent the spread of the new coronavirus. Many people will have their symptoms alleviated by vaccination. So how are vaccines made? It is the culmination of numerous clinical trials and clinical research efforts. However, in the process, it is said that a whopping 1 billion sheets of paper are exchanged annually between the pharmaceutical company requesting the clinical trial and the medical institution receiving the request.
The challenge of DX is the document management cloud "Agatha" for paperless clinical trials and clinical research and reduction of clerical work. So far, it has been used more than 200 times by domestic and overseas medical institutions and pharmaceutical companies. Although it is a service that requires industry expertise and connections, Agatha How has the service grown and spread so far? We interviewed Ms. Chiemi Kamakura, the president of the company.
Established Agatha, convinced that only he could do it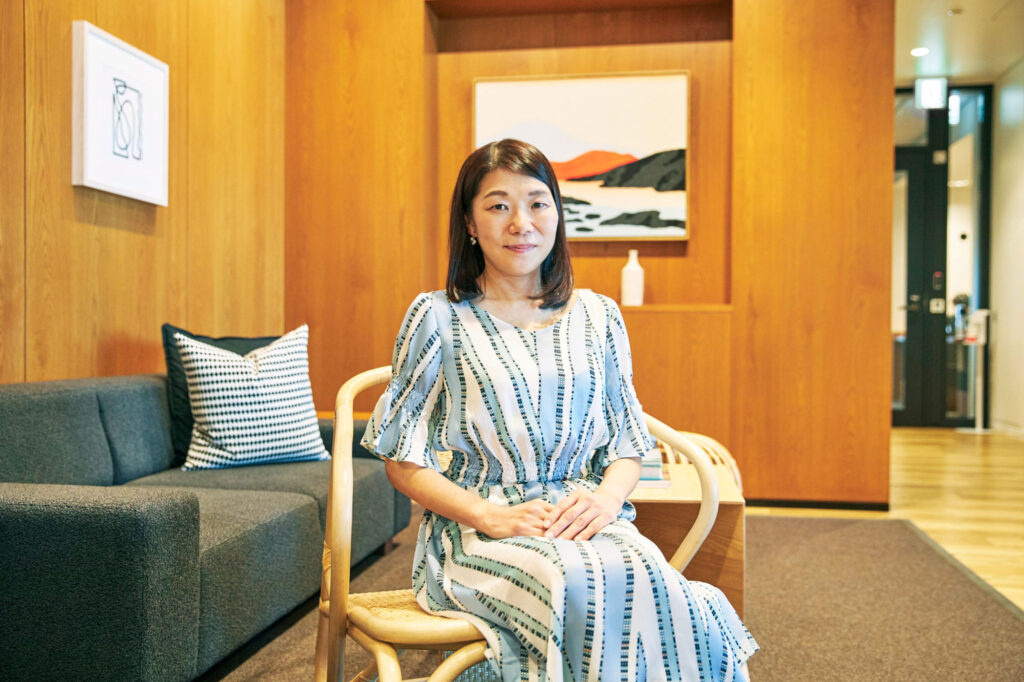 Please tell us about your career and what inspired you to start your own business.
Born and raised in Aichi prefecture. Aichi is a place where conservative values still remain. When I was a student, it was a time when the recognition of women's self-actualization through work had not progressed. Under such circumstances, I personally wanted to go out to work as soon as possible. As a result of searching for how to be able to flexibly demonstrate my skills, I thought that national public servants, regardless of gender, would be able to play an active role and that there would be a wide range of opportunities, including global ones. I am entering the . I also wanted to become a role model for women who want to work independently by being active.
In fact, I think there are many women who admire Mr. Kamakura's career. What kind of work did you do at the Ministry of Internal Affairs and Communications?
I wanted a job where I could work globally, so I was assigned to the Telecommunications Bureau. My job here was to coordinate the frequencies used for satellite communications and to manage cross-border communications to prevent interference. Since my first year in the ministry, I have been on overseas business trips, and I have been involved in activities such as coordinating the radio wave survey team. I was enrolled in the Ministry of Internal Affairs and Communications for about three years, and it was a great learning experience as I was able to learn about the structure of society through my work.
After that, in 2001, you moved to Hitachi, Ltd. What was the impetus?
The work of civil servants is widely and deeply rooted in society and is extremely important. I can't move. Moreover, it was a top-down structure in which which department did what kind of work. I felt that I wanted to be more proactive, but even if I wanted to do something like that as a civil servant, I needed a certain level of position in order to implement measures. Moreover, it is an organization that takes time to get promoted, and I thought it would take decades. If you continue like this, your options for what you can do when you are young will be narrowed. With that sense of crisis, I decided to change my career to a private company. I thought about moving to a startup because I expected to be promoted quickly, but I thought that even if I could change jobs from a major company to a startup, it would be more difficult to move from a major company to a startup, so I decided to go to a major company first. .
What kind of work did you do at Hitachi?
Immediately after joining the company, I was involved in a radio-related project based on my experience at my previous job. Hitachi also has a department for new business development, and I was in charge of that, but Hitachi's way of thinking is seeds-oriented. Instead of looking for ways to solve problems based on someone else's problem, the idea is to find a way to make use of this kind of technology. For example, there was a proposal to apply management and operation technology for water pipes to oil pipelines, and we teamed up with a trading company to bring it to Malaysia. It was not realized because the nature is completely different. No matter how you look at it, there were a number of projects that didn't seem to go well from the beginning, and I wanted to somehow overcome the current situation, so I directly negotiated with the executive at the time that I wanted to study abroad. He said that I, who had studied entrepreneurship overseas, would surely be of use to Hitachi. Then I got permission and decided to proceed to MBA.
You went to Houston, Texas for your MBA. Was there a reason for that?
I was thinking about language learning, so I decided to go to a place where there were few Japanese people, so I went to Rice University, which is said to be an Ivy League in the south. However, when I went there, there were really few Japanese people, and I couldn't understand all of the English, so the class was really tough, but I invited my teammates who became friends through group work to my house and had a sushi party. I made some fun memories.
​In fact, there are many world-famous medical institutions in Texas, and there are several medical startups associated with them. I also interned at a medical startup while studying abroad, and the experience there led to my current business. Seeing the medical field, I thought for the first time that I wanted to be involved in its digitalization. When I returned to Japan, the department I originally belonged to was no longer there, so when I expressed my desire to work in the pharmaceutical and medical fields, I was accepted without hesitation.
What kind of medical work did you engage in after returning to Hitachi?
I was in charge of project management in the basic design of new business development and new solutions for pharmaceutical and medical institutions such as electronic medical records. When I visited Hitachi General Hospital for the next business start-up, what caught my attention was the pile of documents in the medical field. I asked, "What is this?" I was surprised. After all, Hitachi is a system development company, so why aren't the hospitals run by Hitachi using the system? I heard that Hitachi actually developed and provided a DX system for medical documents, but it costs 200 million yen to use it. It's not worth the price.
Upon further investigation, I learned that a large-scale medical institution generates clinical trial documents equivalent to one 2-ton truck per year. The amount of paperwork that would have been required if the system had not been introduced was enormous. In addition to the price, there was also the language issue as an introduction hurdle. Since clinical trials are not completed domestically and are often conducted globally, it would be desirable for them to be available in English, but the system provided by Hitachi was only in Japanese. When I researched the market with an overseas player to see if I could provide an English version in Japan, I came across an American startup called NextDocs Corporation, which provides a document management system for pharmaceutical companies. However, when this system is sold in Japan, if Hitachi intervenes, the sales price of the system will be 50 million yen, and 100 million yen in engineer labor costs will be included, resulting in a sales price of 150 million yen. Of course, there is also a sense of security that Hitachi will intervene, and the response from major pharmaceutical companies is good, but it is difficult for small and medium-sized companies with tight budgets to introduce it. I thought that there would be needs from companies who wanted to introduce it cheaply because they didn't mind direct sales, so I negotiated directly with the president of NextDocs about setting up a branch office in Japan. We have worked together for a certain amount of time and have earned their trust, so why not open a branch office in Japan? In 2011, I established a Japanese branch office and assumed the position of representative.
Based on your experiences there, you established Agatha in October 2015.
NextDocs' Japanese branch is doing well, and within three or four years after its establishment, it has reached a 20% share of the domestic market. However, around that time, it was decided that the US headquarters would be acquired by another company, and three months later the Japanese branch would be dissolved. Originally, there was something I was feeling uneasy about a year before the takeover drama. What was originally 200 million yen has grown to 150 million yen, and through direct sales, it has grown to 50 million yen. Although it has become possible to offer it at a low price, it is still an expensive system. Medical device manufacturers and medical institutions should have needs, but the price range is a bottleneck, and only major pharmaceutical companies can buy it. I made a proposal to the president of NextDocs to create a cheaper plan, but it didn't go through. With the dissolution of NextDocs, I decided to create a cloud-based medical document management system myself and spread it to pharmaceutical companies, medical device manufacturers, and medical institutions.
Some of the NextDocs members are still with Agatha.
I called out to the members of NextDocs who were on good terms, and the four of us founded the company. Guillaume Gerard, a Frenchman who is still COO, and two other engineers joined Agatha. At the time of starting a business, there is usually a process of trial and error with the product concept before PMF, but since the members had worked together on similar products from their previous jobs, they were able to share the basic concept and image from the beginning. . There was a sense of harmony among the members, and since there was a common understanding of the industry structure and client needs in the first place, there was no hesitation in terms of what kind of product we should create, and we were able to create an environment that made it very easy to proceed.
While Agatha's business needs to enter the highly specialized local environment such as the medical and pharmaceutical industries in Japan, products must be developed globally with multilingual support. On the other hand, my experience, the founding members, and the external environment were all in place, and there are not many other people who can do this. I thought God was telling me to do this business. It was a concept that I had been thinking about for a long time, but the client I envisioned accepted it from the beginning, and I have never made a big pivot until now.
While sales were expected to be constant, it seems that the hurdles to gaining the understanding of capitalists are high because it targets the low-priced range and because it is a highly specialized field. I'm sure you had a difficult time with cash flow, how was it?
This is why the word "clinical trial" has become common in relation to the new coronavirus, but at that time, capitalists had no knowledge, and the market for vertical SaaS for document management was likely to be small. The first two years until I followed was really hard.
Finally, I was able to find a capitalist who sympathized with Agatha's business, and in 2018 I was able to raise 100 million yen as a seed from Mobile Internet Capital. Until then, I had prioritized the salaries of my employees, and there were times when I couldn't pay my own salary for a year, and I had to use my own pocket to pay for the shortfall, but I already had nearly 20 customers. It was introduced to medical institutions, and a pharmaceutical company told us that it was a good product compared to the products of top overseas vendors, so we had no hesitation about our product.
After the seed procurement was completed and the sales came, we were able to focus on how to control the valuation for the next round rather than the difficulty of the procurement. I wondered why I had such a hard time explaining it to investors when I was raising seeds, based on the easy-to-understand decision axis that if the MRR is a certain amount and the churn rate (churn rate) is low (bitter smile) . I was lucky to meet a capitalist from Mobile Internet Capital, which has received funding from the seed round. In fact, his wife was involved in a clinical trial, so it was easy for him to understand. We will raise Series B in 2021, and in addition to lead investor One Capital, DoubleSharp Partners and existing shareholders will invest 360 million yen, bringing the total amount raised to 890 million yen.
Procurement in highly specialized fields is often difficult. I believe that a public relations strategy is important for gaining the understanding of investors, but is there anything you are doing?
Although the word "clinical trial" has become more popular than before, there are still many people who do not know about it, so we are trying various things. I am a part-time lecturer at my alma mater and sometimes give career lectures in the field of information so that students can also know about it. As a female entrepreneur, she was awarded the 2021 EY Entrepreneurial Winning Women (EWW). In June 2022, the book "Trial Master File", which I was involved in as a co-author, was published. I would like many people to know about clinical trials, and I would like to invite those who sympathize with me to participate.
In the context of hiring, could you tell us about the organizational culture and people you would like to work with?
Our mission is to contribute to the efficiency and labor saving of clinical trials and clinical research. I would like to create an environment where medical professionals can concentrate on drug development.
There are five values below.
be honest and open
customer success
Trust
quality
speed
In particular, I think it is very important to be honest and open. Since we are a global team, everyone has been working remotely from the beginning, regardless of the corona crisis. We communicate internally via Slack. It is not an environment where you can work face-to-face, and there are time differences and language gaps with overseas teams, but each person needs to work autonomously and quickly. For this reason, I would be happy if I could work with someone who has a strong sense of responsibility and empathy for our goal of becoming the world's number one in the field of clinical trials.
Agatha is a competitive product in both the Japanese and overseas markets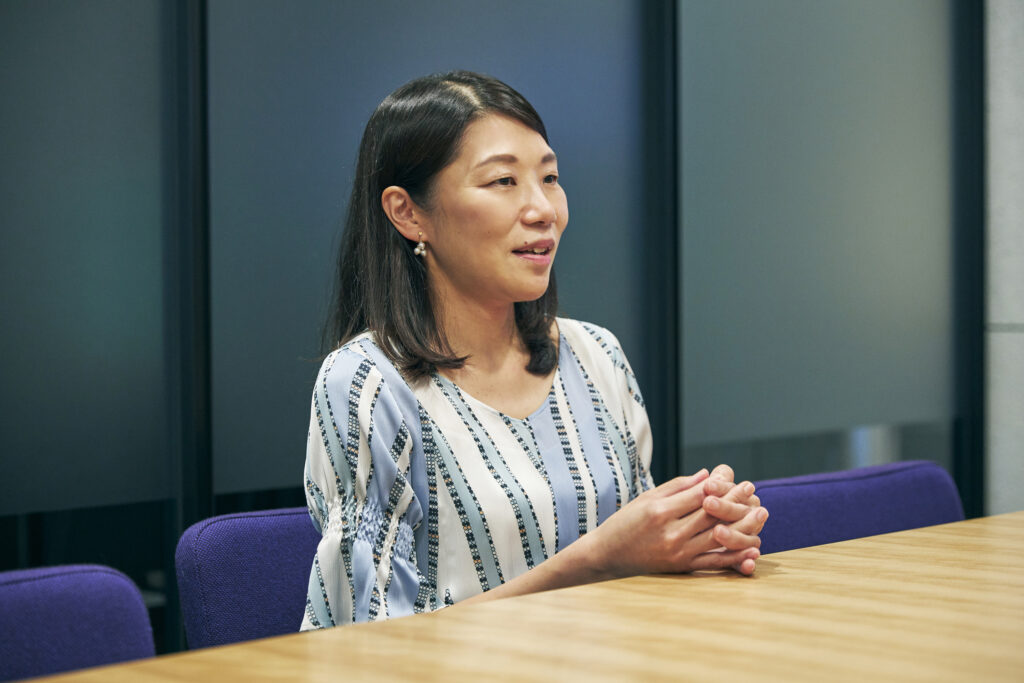 Since it's a specialized product, I hope I can explain it to the readers in detail. May I ask for an overview of your service?
Important documents related to clinical trials are called TMF (Trial Master File). Among them are essential documents that describe the content stipulated by specialized rules called ICH-GCP, clinical trial implementation and data quality evaluation documents, and documents independently determined by pharmaceutical companies. etc. If it is still on paper, it will be a huge amount, version management will be difficult, and electronic signatures and searches will not be possible. It requires analog operations such as sending and printing documents for content confirmation and stamping. In order to solve these problems, Agatha provides a system "Agatha eTMF" that can manage clinical trial and clinical research documents in the cloud.
What is the background to the digitization of clinical trial documents?
There are two factors. The first is the needs of auditing authorities and audited companies to quickly submit documents when auditing clinical trials. The second is that the market has grown as the number of vendors of computerized systems has increased in Japan and overseas as technology has evolved.
This may be the case in other industries, but in Japan, the introduction cost is more of a hurdle than the management cost. It was hard soil. On the other hand, overseas, DX is progressing in other fields, and 42% of clinical trial notifications are international joint projects, so the real issue is that the progress of the project will be hindered if digitization is not promoted. exists.
You say that the spread of eTMF is being boosted by the increasing number of players in Japan and overseas, but what do you think about Agatha's uniqueness and competitive advantage?
Since it is a highly specialized product that requires horizontal collaboration, I think the barriers to entry are high in the first place. Competing products exist both in Japan and overseas, but Agatha has an edge in areas such as version control, electronic signatures, approvals, and storage.
In addition, in January 2022, we will be able to reach nearly 60% of medical institutions and pharmaceutical companies in Japan through system collaboration with the Japan Medical Association. The medical association has had a dialogue and cooperation with me since I was a member of Hitachi, Ltd., and I have been associated with it for about 10 years. The medical association is aware of the issue of wanting to do something about the problem of people having to come to the office even on holidays due to the corona crisis due to paper printing.
In 1997, the U.S. FDA (U.S. Food and Drug Administration) issued "21 CFR (The Code of Federal Regulation) Part 11" as a regulation regarding electronic records and electronic signatures. If certain standards are met, records and signatures on the system will be recognized as valid as paper, and Agatha also meets this standard.
Have you been affected by the novel coronavirus?
The number of users has increased explosively. This is due to the fact that remote work has progressed among pharmaceutical companies due to the corona crisis, and the need to digitize clinical trial operations has increased. In addition, from the perspective of preventing infection, we have a policy of reducing paper transfers. The number of users was about 5,000 before the corona crisis, tripled to 15,000 in April 2022, and quadrupled as of July of the same year.
In fact, before the pandemic, there were a certain number of people who didn't feel any particular problems with paperwork. Up until now, we've always used paper, so that's natural, and when we go to the site for interviews, we've been told, "There's no problem with the way things are now." However, due to the corona crisis, remote work and restrictions on visits to medical institutions have been introduced, and the problem that paper work cannot survive has become apparent. I was worried that they would go back to paperwork once the coronavirus crisis subsided, but when I was interviewing them at the site, they said that they wanted to continue using the system as it is because they had gotten used to it. , I'm relieved.
What are your thoughts on future development, including global expansion?
Agatha's strengths are its ability to reach both pharmaceutical companies and clinical trial sites, as well as its ability to communicate in both Japanese and English. Global support is essential for pharmaceutical companies. Research and development across countries has become commonplace, and it is necessary to clear global laws and regulations in addition to English screens and support. On the other hand, there are not many people working at Japanese medical institutions who are in charge of clinical trials and clinical research who are fluent in English, so they often use Japanese systems. If it was an English-speaking company's system, they would not go out of their way to support Japanese. Agatha is used by both pharmaceutical companies and medical institutions as a system that can be used globally, including Japan.
The service has already been deployed overseas, and has been introduced in eight countries, including North America, Europe, Asia, and China, and overseas sales account for about 30% of the total. In terms of the market size, it is a market of several trillion yen in the world, and there is a certain amount of TAM in Japan alone. A possible competitor is the localization of overseas vendors' systems in Japan, but pharmaceutical companies aside, it costs a lot of communication costs to explain to medical institutions and gain their understanding. Agatha already has an advantage, such as collaborating with the Japan Medical Association, but I have the impression that the hurdles for overseas vendors to be accepted by local medical institutions in Japan are particularly high. Considering the size of the market, I don't think they will find the Japanese market attractive in terms of cost performance. In summary, we have already introduced the English version, and the barriers to entry in the Japanese market are high, so we feel that we can acquire a certain market and grow.
The path of IT with a job in hand eventually led to a company with Founder Market Fit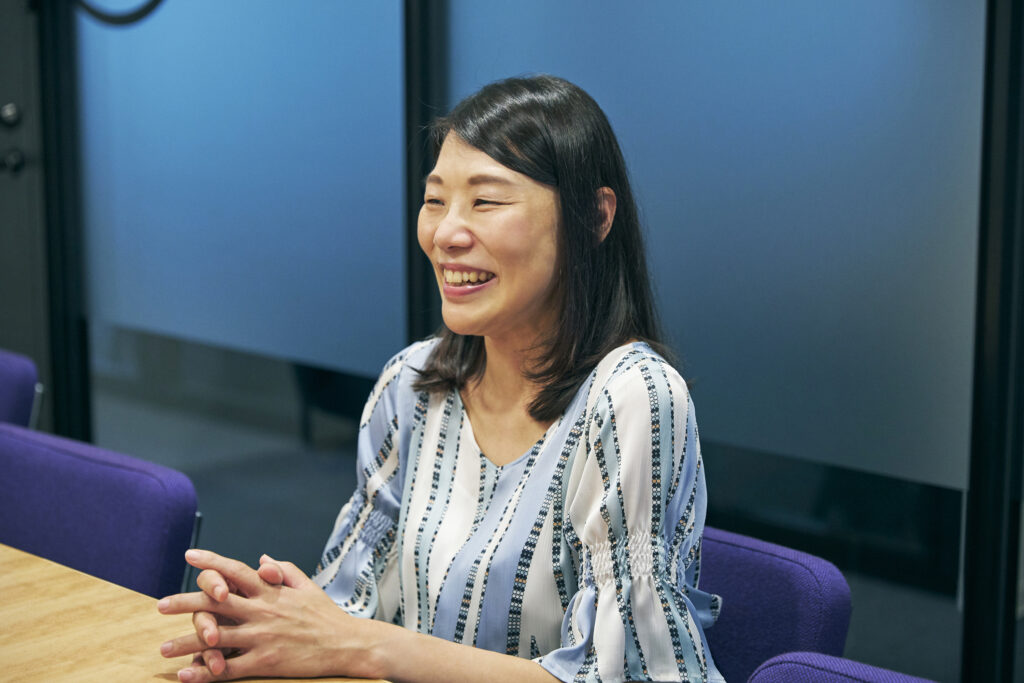 How did you spend your school days?
As I mentioned earlier, I wanted to work and have my own career, and my family wasn't very wealthy, so I wanted to get a job from the time I was in junior high school. So I went to the information engineering department of the technical college. When I entered the university, I felt that it would be difficult to find a job after graduating from a technical college, so I obtained a scholarship and transferred to a university. I felt that if I could commute from home and have a scholarship, I would be able to manage my studies, so I went to graduate school.
Is it because you liked the IT system?
Rather than liking it, I think the feeling of having to do it was stronger. At the time when the Information Engineering Department was just beginning to be established, even among the sciences, which are easy to learn, it would be difficult to continue with the mechanical, electrical, and architectural fields that require a lot of on-site work after marriage, pregnancy, and childbirth. I thought it would be easier for women to continue working in information systems.
I have a strong impression that you were encouraged to study, but did you participate in club activities?
I played softball, basketball, kendo, and skiing. I've always liked to move my body, and my hobby is still running marathons. I have run quite a few full marathons, and I even have a record of sub-4 hours, which is the goal that serious runners aim for. Sports are a change of pace.
Other than that, my hobbies are curry and reading. As for the curry, I make it on weekends, freeze it in small portions, and eat it every morning. I read anything, from business, history to novels, depending on how I feel that day.
Could you give a message to startups in the pre-seed to seed stage?
When you first raise money, you have no idea what investors are looking for. There are so many support services out there that can help you, so I was just listening to whatever I could get my hands on. Everyone said a lot of different things, but at the time my understanding wasn't up to speed yet, so I didn't know what they were saying. Looking back, I realized that everyone was saying the same thing back then.
It's sometimes painful to hear harsh opinions, but if you reconsider yourself as a sales person rather than a manager, you should be able to collect the client's opinions on the product and use it to improve the product. Rather than being depressed, it's better to get opinions and expand your possibilities.
Finally, please give our readers a few words of advice about the worldview you want to create.
We are firmly determined to become the world's No. 1 in clinical trial DX. No one has yet won the global top position in clinical trial DX. I want to create a world where Agatha is used in drug development all over the world. That is the world that we will create together with the current team, as well as the members who will join us in the future. We are looking forward to the participation of those who can sympathize.