Revolutionize employment in Japan with "social implementation of multi-business". Mr. Naotomo Obayashi of Another works, a company that continues to create the norm for the future with the management philosophy he learned from his predecessors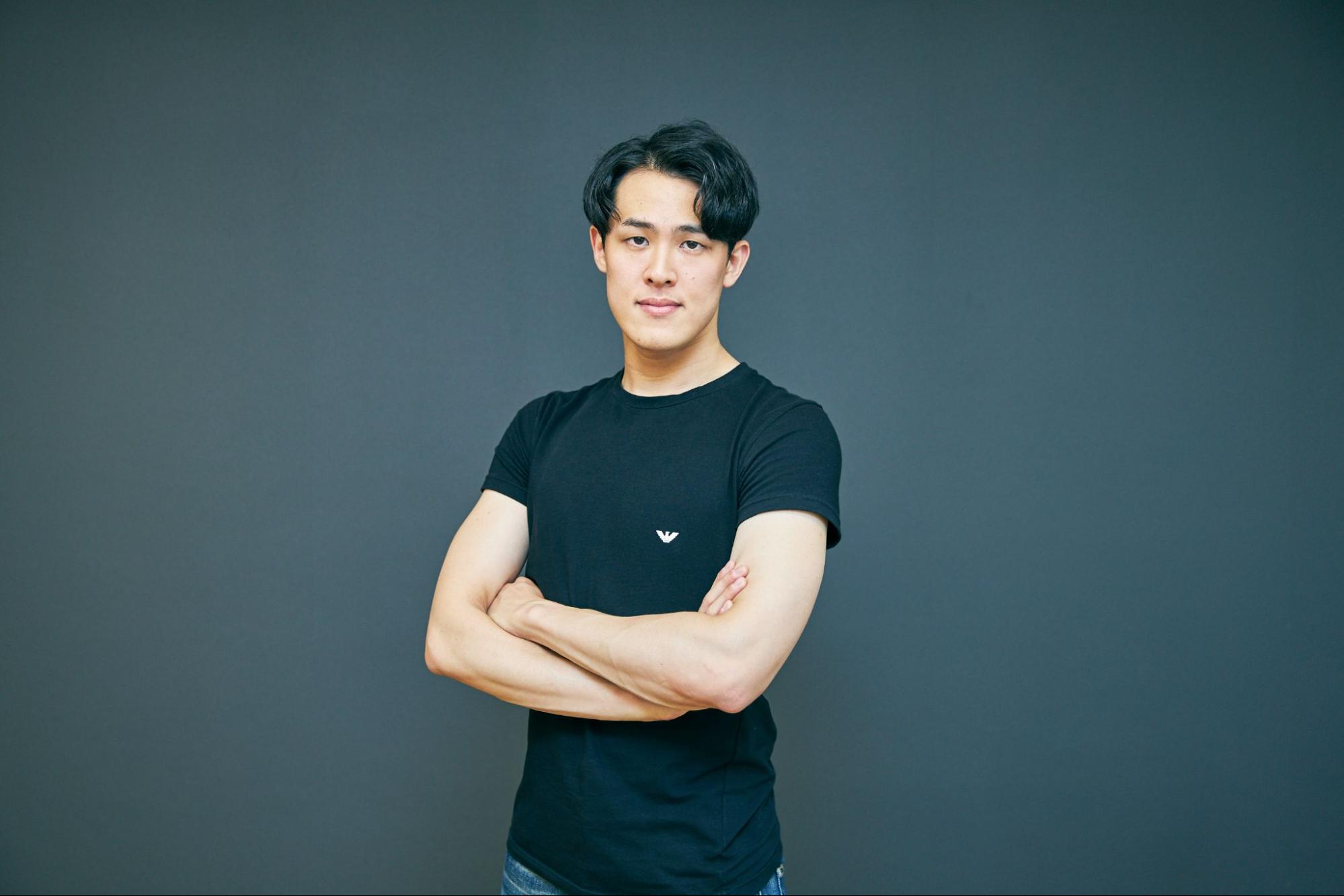 Diversification of work styles has been attracting attention for quite some time. Among them, "multi-business", in which individuals engage in multi-business simultaneously, is a work style that enables flexible career development and could also solve the labor shortage that is expected to worsen in various parts of Japan.
Mr. Naotomo Obayashi of Another Works, Inc.​ ​​ launched the " multi-business cloud" to spread the concept of " multi-business" throughout Japanese society. In this interview, Mr. Obayashi discusses a wide range of topics, including the history of the company's founding, management philosophy, influences, and prospects.
Multi-business to revolutionize Japanese Employment
Could you give us an overview of the business of Another works?
Another works develops and operates a "multi-business" cloud, a platform for matching companies and human resources with the keyword "multi- business".
We used the term "multi-business" in the service name because we wanted to present various options for how to relate to work, which tends to be monotonous in Japan. "Side jobs", which have been gaining attention in recent years, have a strong nuance of being a job to supplement the income from one's main job. In the future, it will be important to be involved in things one likes outside of one's main job to gain satisfaction and accumulate experience toward one's career goals.
To update the working style of Japanese society and realize the social implementation of multi-business, we deal with our jobs daily with the mission of "maximizing the opportunities for all those who take on challenges".
Could you tell us how you established your company from the perspective of multi-business?
The idea of a "multi-business cloud" came to me when I joined Pasona Inc. as a new graduate and was involved in a new business related to outsourcing human resources. Pasona's new business was targeted at large companies. I thought that outsourcing and multi-business human resources would solve the problems of small- and medium-sized enterprises and local companies.
Even if small-, medium-sized and local companies want to hire skilled personnel, they have limited budgets to hire human resource agencies, etc., making it difficult to find excellent human resources. Also, hiring permanent staff in the first place can be risky because of the running costs. However, with outsourced personnel, you can have the opportunity to work with excellent human resources within the scope of your company's resources by having them participate in projects on a spot basis.
Furthermore, Japan will face an increasing shortage of workers due to its declining birthrate and aging population. To solve the problems faced by local companies and SMEs and the declining workforce that is inevitable in the future, it is necessary to promote further businesses related to utilizing outsourced human resources. This thinking led us to the business idea of a multi-business cloud.
So, the business idea was something you developed at the HR recruitment firm you joined as a new graduate.
That's right. However, it was not only my experience at Pasona but also my various experiences so far that led to creating a multi-business cloud.
I became aware of the issues faced by local companies and SMEs because my father ran a company in my hometown of Oita Prefecture, and the reason I joined Pasona was I interned at an HR recruitment firm for new graduate recruitment when I was in university. In a broader sense, my study of labor-management relations at university also contributed to my business idea.
So, your experiences so far are organically connected to your business idea. Could you tell us about your background, Mr. Obayashi?
Until now, I have consistently pursued career development toward entrepreneurship. The main reason I wanted to start a business was I was influenced by my father, who is a business owner. Growing up in an environment where employees would visit my home, I witnessed the interactions between my father and employees, saw how my father handled his work, and gradually began to follow in his footsteps.
After deciding to start a business in high school, I chose the Faculty of Law at Waseda University, my father's alma mater. The theme I pursued at university was labor-management relations. I was interested in the relationship between my father and his employees, and this was the field that I decided to study. When I wasn't studying, I interned at an HR recruitment firm for new graduates, which I connected with through Twitter, to get one step closer to entrepreneurship.
After graduating from university, I joined Pasona as a new graduate and was involved in a new business for about two and a half years. After finding a business idea, I moved to BizReach, Inc. through an acquaintance. I joined the company because I wanted to learn Internet business to help realize a "multi-business cloud", and as a result, I learned a lot, such as how to create a business model, gather colleagues and be a manager. I left the company after working for 1 year and 1 month and founded Another works in May 2019.
Mr. Obayashi, I understand that a significant part of your career has been through good connections. What is the secret to getting connections at crucial stages of your career?
First, I believe one must continue moving forward, such as visiting various places. Since we create our relationships, I have tried to approach people about whom I have a good intuition actively. Also, I try to accumulate virtues every day.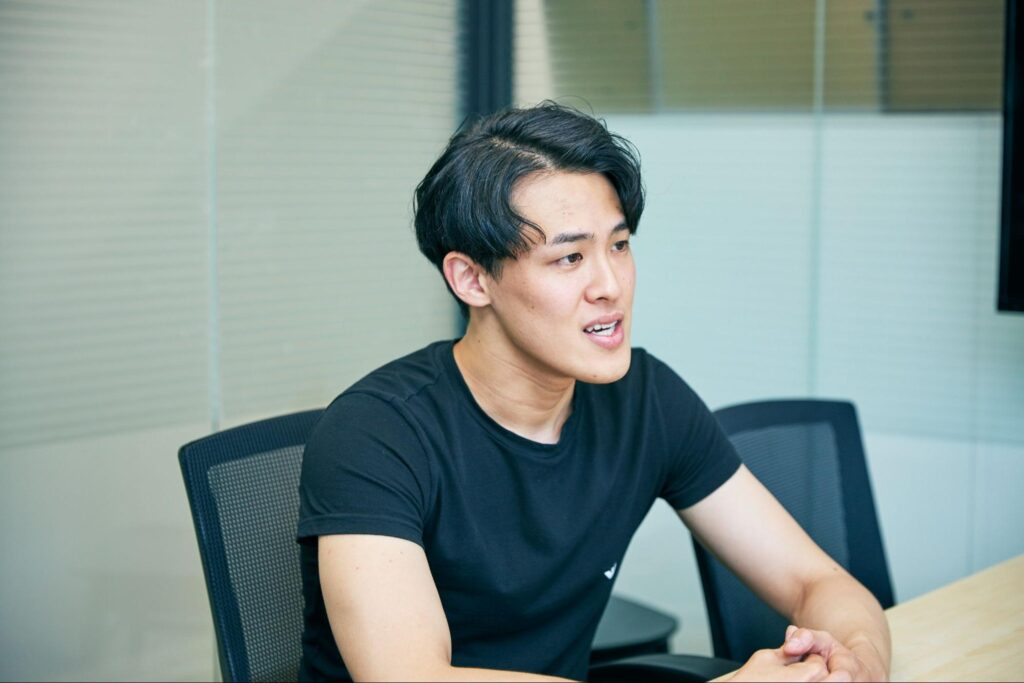 What does it mean to accumulate virtue?
I try not to do bad things daily and try to do good things as much as possible. For example, the other day, I was walking around town and came across an Indian person who was having trouble opening a bank account. I could have overlooked and gone as the schedule after that was packed, but I adjusted my schedule and helped the person with everything from making a seal for the account opening to procedures at the bank. It was a rainy day, so I also gave him an umbrella as a gift, and we parted with a hug at the intersection, which was quite a rare day.
This may be a bit of an extreme example, but I believe that as we try to behave well and be a person of depth daily, there are some relationships that we will naturally attract.
What Shaped Entrepreneur Naotomo Obayashi
Could you tell us more about what shaped you into the man you are today? I heard your father inspired you to start your own business, but what kind of person is your father to you?
My father is someone who I need to surpass. My father's influence on my life has been truly significant. For example, I learned from my father the stance of not showing my efforts before my wife and friends, which I try to do now. My father must have faced many hardships as a business owner, but he never showed his hardships or desperate efforts in front of his family. I still admire this image of my father.
Mr. Obayashi, you have made steady progress toward starting a business so far. Is there anything you are conscious of daily to ensure that you achieve your goals?
It's reverse thinking. In elementary school, my father taught me the importance of thinking backward through baseball. If you want to get results in a small number of at-bats, you must make the necessary preparations while not at bat. The reverse calculation thinking I acquired through baseball has become my strength. Even now, after starting my own business, I often think about what kind of business I should set up now with the goal of social implementation of multi-business.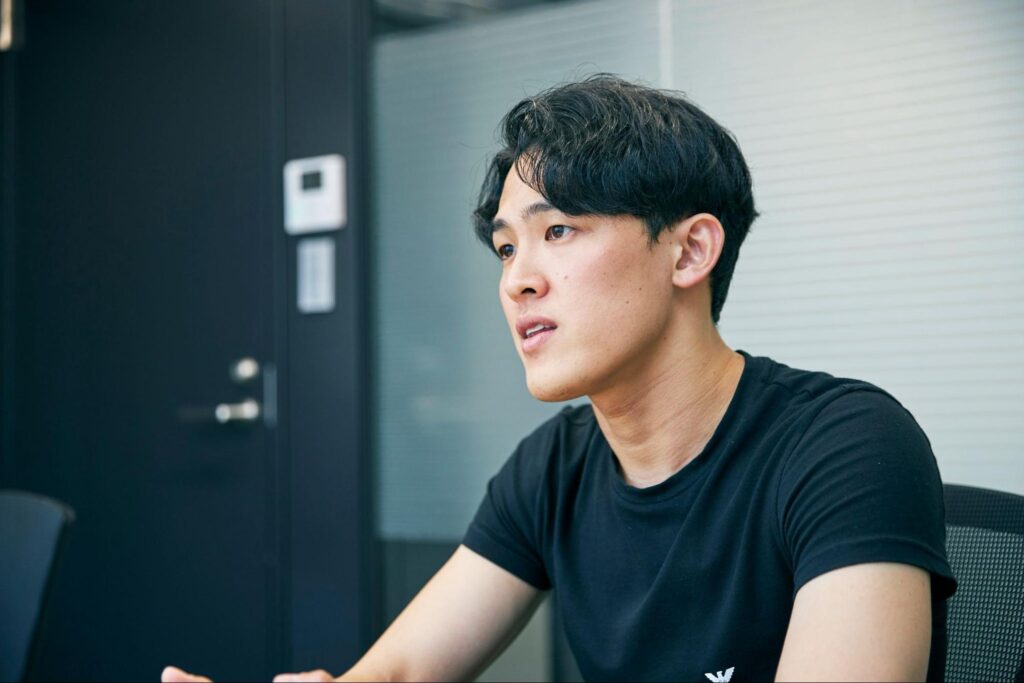 I see. In conducting your business, Mr. Obayashi, you emphasize the clear worldview of social implementation of multi-business and the significance of your company's existence. Why is that?
​I came to value these things because of the influence of Shoin Yoshida, a great man at the end of the Edo period, and Soichiro Minami of Visional Inc.
I became interested in Shoin Yoshida because of a family trip in high school. He was serious about transforming Japan at the end of the Edo period, and he learned and thought about many things and acted. Shoin was a person who not only founded the Shokasonjuku but he also tried to board the Black Ships to learn about Europe and the United States. Like Shoin Yoshida, I also want to face Japan's issues seriously. I try to think about my life with a strong awareness of his way of life.
Shoin acted and boarded the Black Ships when he was in his twenties, and I started my business when I was 26 years old, hoping to bring about a change in employment. Shoin was 29 when he passed away, but I am now 29. Like Shoin Yoshida, who had high aspirations and influenced many people, I always think about the image of society I want to achieve and what I should be doing now to accomplish my goals.
Another person who influenced you, Soichiro Minami, is the founder of BizReach, isn't he?
That's right. Mr. Minami has influenced my management philosophies and action guidelines in many ways. Mr. Minami is a person who values "just cause and the high road" in conducting business, and he emphasizes the importance of taking the high road without doing anything wrong. He always said that the manager's job is to attract people who fit the company's high aspirations and the company's raison d'etre. Believing in Mr. Minami's philosophy, I put effort into recruiting, public relations and fundraising while always stating the cause I want to realize: social implementation of multi-business.
I also got the impression that you have a broad perspective. What do you think about that?
As a manager, I am conscious of keeping a broad perspective to make good decisions. However, I sometimes find it challenging to maintain a broad perspective. Therefore, I try to control myself by imagining what other people think. I changed my perspective by imagining what my father, Mr. Minami and Shoin Yoshida would think. Thanks to my continued efforts in this way, I have recently been able to move freely between perspectives.
People who are determined and can seriously aim for the "social implementation of multi-business" are invited to join us
Is "social implementation of multi-business" still a keyword in your recruitment activities?
Yes, that's right. Our company's perspective is the axis of our hiring process, and we are looking for people aligned with our action guidelines.
After all, we want people excited about the social implementation of multi-business to join us. We want to create a future where human resources with various skills buried until now can actively take on challenges in all parts of society. We believe this will be one of the dividing lines in our recruitment process.
I hope to solve not only the problems of small and medium-sized enterprises and local companies through a multi-business cloud but also the problems of local human resources. A good friend in Oita Prefecture was studying to become an engineer in Tokyo but gave up on that dream when he decided to take over the family business. However, if there is an option of multi-business, people like him can take on their dreams once again in their lives.
We want to make the various possibilities created by multi-business a norm in society. We want to invite those who think the same to our company.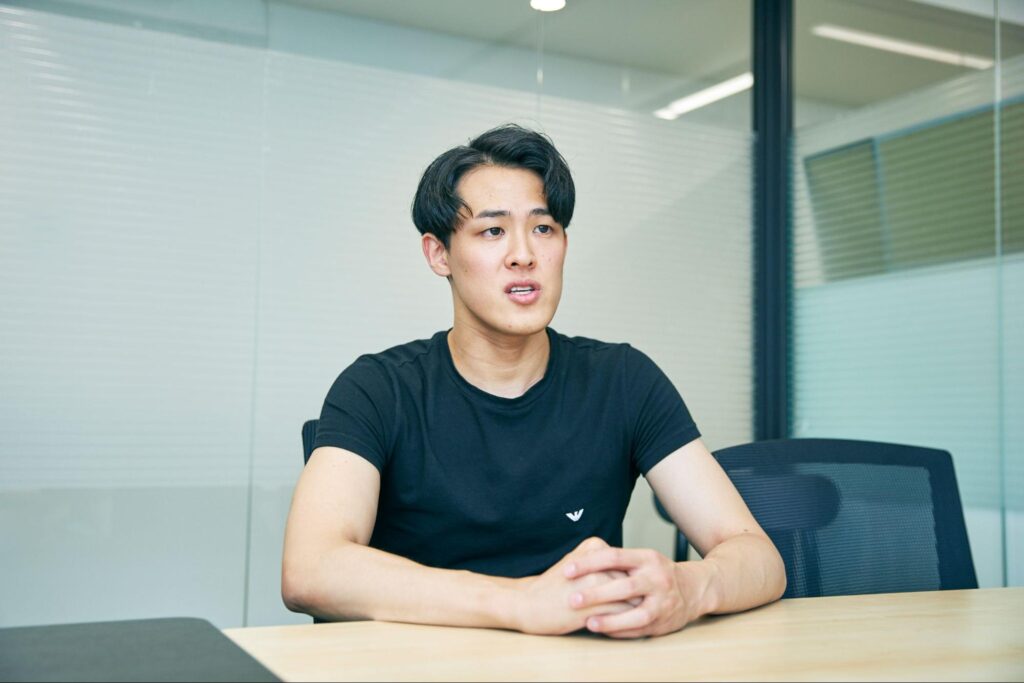 Mr. Obayashi, you put effort into hiring. Do you also assess human resources by yourself?
No, most of the selection process is handled by HR and management. I am the last to decide whether I can entrust my back and fight together toward my goal. Because we have decided on a cause and set a course of action as a sanctuary where the employees are protected, the hiring process is going well without my having to commit to the entire selection process.
I understand that you trust your colleagues in hiring.
That's right. Regarding "delegation of authority", we completed the transfer of authority for recruitment and sales, development, and customer success at an early stage.
For example, in the case of development, we wanted to develop and improve quickly, so I handed over all authority to the CTO. I was not involved in the decisions regarding function implementation or design. All I am responsible for is confirming numbers and solving problems.
Was there any difficulty in delegating authority?
There were many times when I wanted to interfere in the activities on the site. So, I dropped out of the Slack group that I use internally to avoid getting information in the first place. As for sales, development, and customer success, I only respond to them when I am consulted individually.
However, even if I want to say something, it's just that I'm worried about the developments and not because I am worried about the employees on the site. I only hire people who share our company's goals and who I feel "I wouldn't mind being fooled by this person", and I now feel comfortable entrusting each department of the company to them.
Perhaps our company has continued its business smoothly to this day because we can recruit our associates successfully
Do you think you have many people with a high sense of purpose in the company because the axis is solid in recruitment?
I would also like to know more about the company culture.Many of our employees have come to us determined to work with us to realize "the social implementation of multi-business. The company is full of strong opinions and enthusiasm, like a Samurai at the end of the Edo period. I like Takafumi Horie's book, "Zero: Nanimonai Jibun ni Ichi wo Tashiteiku", and I often tell my employees about the story in the book "failure is a partial success". I value the challenge-oriented attitude of being proactive, even if it fails.
At the same time, we also value the well-being of our employees. To get to know the personality of each employee, I sometimes invite them to be my guest on "Another Radio", where I serve as a personality, and I also have a weekly "Heartful Time" opportunity to thank those who have done wonderful things in line with our values. We also have an opportunity to express our gratitude on Slack every week. Also, from my experience of devoting myself to work and cutting down time with my family, I tell my employees not to work overtime as much as possible. If you work overtime for an hour, I want you to use that hour to communicate with your family. Only work does not increase happiness in life. I believe that working with a high level of happiness will become important in the future. I want employees to concentrate on their work during business hours and use the rest of their time for their happiness.
We hope to build up society's trust through "trust before profit" and eventually achieve legal reform and the utilization of human resources from overseas
Could you tell us about the challenges when you started your company?
The most challenging part was spreading the idea and concept of "multi-business", which had not been common in the past and creating examples so that it would become a norm. We started with awareness-raising activities for "multi-business," a term not used in the business world or the media. Only recently have we started to see more opportunities for it to be covered by the media.
We felt that it was essential to utilize multi-business human resources in the private sector and the government if multi-business was to permeate society; I started using a platform for utilizing multi-business human resources in local governments about a year and a half ago. We put a lot of effort into manufacturing. More than 150 cases have been completed to date, but I believe this was a significant challenge for realizing the society we aim for.
Why have you been able to continue to create cases at high speed in the world of government that values examples?
I believe it is because we are precedent-driven that we were so thorough in creating the first case study. In new projects, we believe the key to a new business is how fast and good the first five cases can be. That's why, in the case of Miyake Town, Nara Prefecture, the first case of introduction in a local government, we visited the mayor's home and directly explained our thoughts on this service. I also talked to the mayor's wife, and she believed in me and took a chance with me. Because we put our company's future on the line to create a successful case, the introduction in Miyake became a representative example of our company.
When starting something new, the management must create the first case study.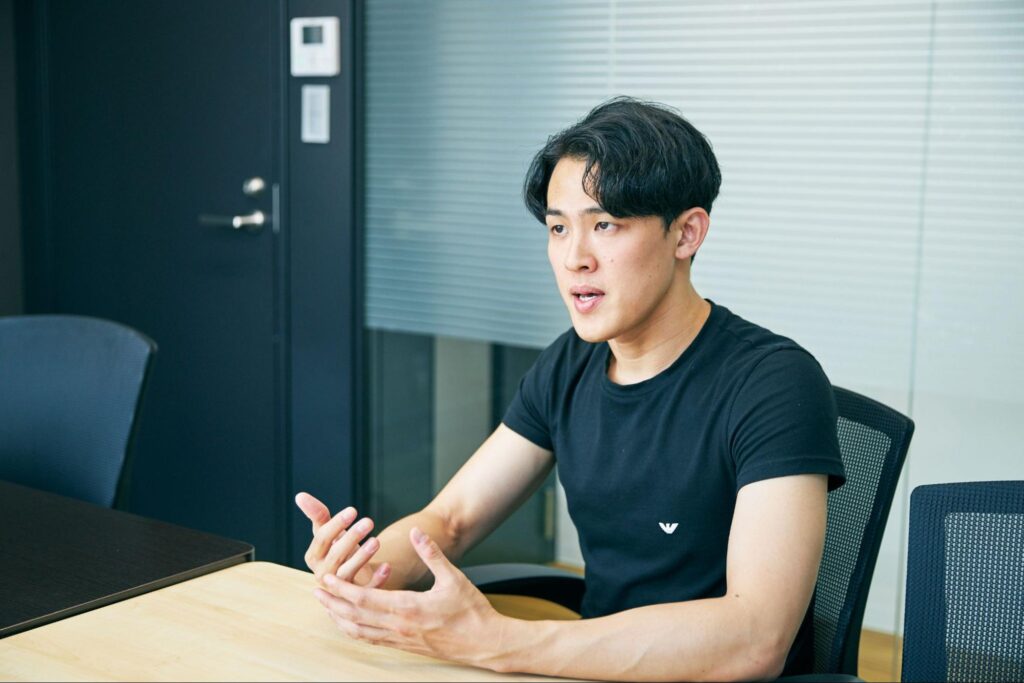 Besides administration, are there any other areas you would like to focus on in the future?
Working backward from the realization of social implementation of multi-business, in addition to government, we are currently focusing on expanding into sports entertainment that is indispensable in rural areas and educational institutions with a high need for emotional and experiential rewards. In the future, we are considering further expansion into the tourism industry and temples and shrines. Ultimately, we want to change the law and lift the ban on side jobs for civil servants. In Japan, people are free to choose their occupation, so civil servants should be able to moonlight freely. In a future where the working population is steadily decreasing, local governments will inevitably face a labor shortage. If we want to boost local areas, local governments must utilize the private sector for multi-business in local governments and share human resources among themselves. I hope we can eventually change the law and work to a level that overturns conventional wisdom.
After the foundation is established in Japan, we want to work on the utilization of multi-business human resources overseas eventually. I think overseas human resources are the solution to avoid Japan's severe labor shortage. I envision creating a system where human resources from countries that see Japan as a market to be involved in Japanese work while remaining in their own country. I want to expand the meaning of multi-business and aim for a world where you can work across multiple countries.
Multi-business cloud does not charge a contract fee and is operated by a subscription model that is unparallel in the human resources industry. Could I ask the reason?
Because the subscription model allows all companies, regardless of budget size, to achieve results in their recruiting activities through their efforts.
First, contract fees in the human resources industry are high. We don't understand the logic behind that amount. Recruitment agencies tend to focus their resources on companies with budgets, even though high fees limit the companies that can afford them. We didn't want to leave the situation where hiring didn't go well because it was something we couldn't control through our efforts. With that in mind, we decided to adopt a subscription model.
Also, another important factor was that I decided not to chase short-term profits, valuing the principle of "trust over profit," which I learned from the company president during my time at Pasona. By creating a system that is easy for many companies to introduce, we thought we could build up trust over the long term, so we avoided earning revenue from contract fees.
When the grass looks greener on the other side, it is time to look at your organization
In 2021, a third-party allotment was implemented. How was the fundraising?
There were no particular difficulties, and learning about our company from the investors' perspective was fun. I think startups that will raise funds from now on can overcome fundraising while having fun if they have a perspective that uses what the investors say about their management.
In my case, I think that fundraising, like hiring, is part of gathering associates. I believe that meeting investors who are willing to move our business forward with us will help broaden our perspectives and human connections.
Could you give a message of support to startups in the Pre-Seed to the Seed stage?
I think the pre-seed to seed stage is tough. When the grass looks greener on the other side, I'd like you to focus on what's in front of you without rushing too much. I have been there myself, and you're not looking ahead in those situations. I'm concerned about my neighbor because I'm following the high road, not the crooked road. If you believe in yourself, your business, and the people who have worked with you and turn your attention to your organization, your vision will become more evident. Please do your best to move on to the next stage.
Finally, please give a few words to our readers!
If you are considering changing jobs to a startup, I would like you to go back to why you want to change jobs in the first place. Startups look sparkling, but in reality, they're swamps. Those passionate about it will be hooked that they won't be able to get their feet out of the water. If you enjoy chaos, working at a startup might be for you.
Also, because it is a startup, please carefully ascertain who the manager is and where the company is headed. Looking at the company as if you were on the management team may be a good idea.
If there are people who deeply share our goal of social implementation of multi-business, we would love to have you join us.