Search for today's lunch with "SHOP STOP"! The day will come when a minimum community starting with a kitchen car will make the world Mellow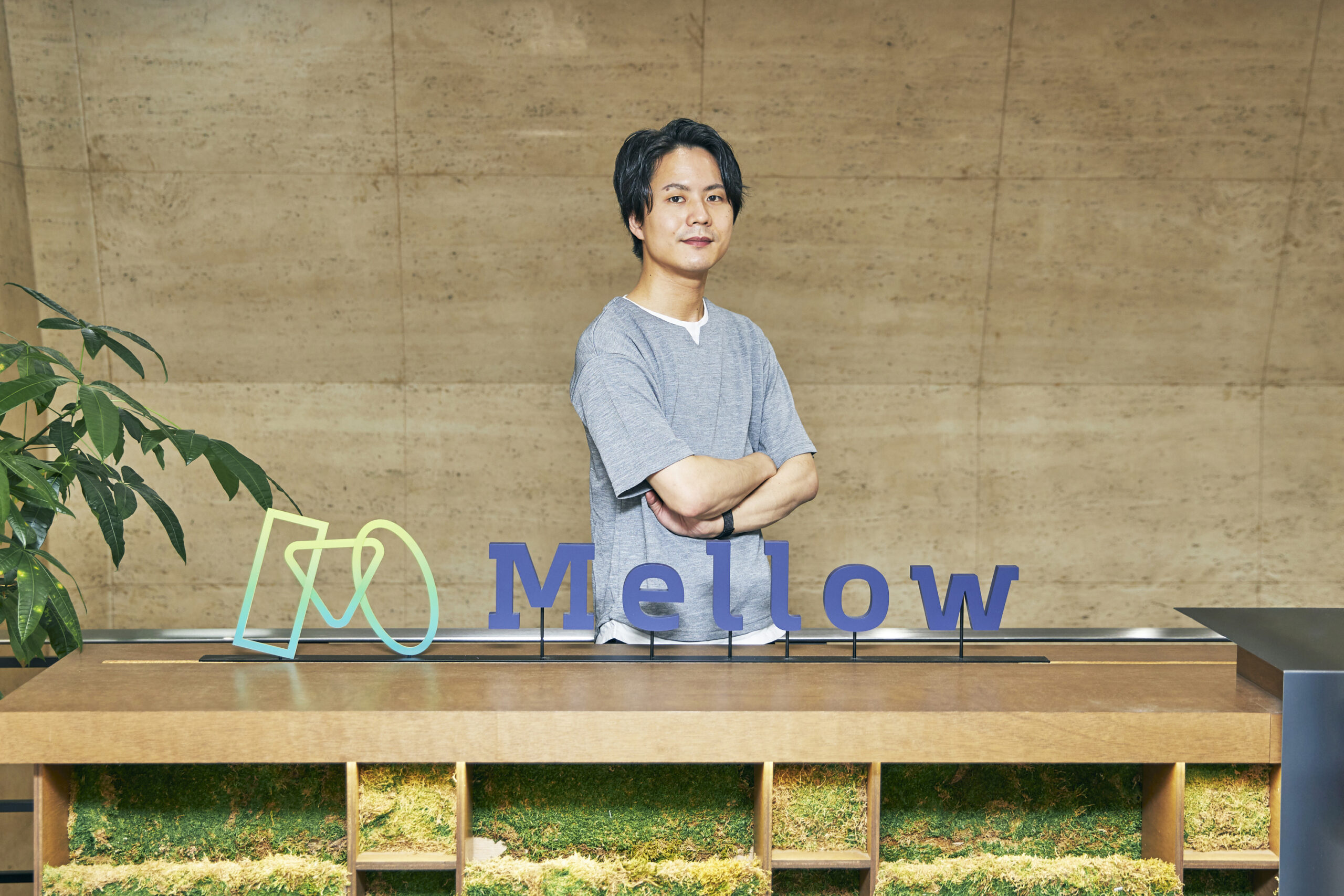 More than two years have passed since the start of the corona disaster, and some people may have resumed their occasional commutes. It's been a long time since I've been out and I'm tired of the crowded train, but what makes me look forward to that day is what I'm going to eat for lunch today.
I'm tired of company food. Convenience stores are kind of boring, even though I've gone out of my way to go out of my way. Eating out is a little expensive, and I refrain from going out often. In such a case, the kitchen car is recommended. You can eat freshly prepared food with a live cook, and many of the menu items are original chefs, so you can enjoy a fresh feeling.
When I think about it, I feel like there was a kitchen car somewhere in the neighborhood, but I don't know what kind of menu is being developed on what day of the week. I wonder.
Do you know how they make reservations and open stores, sometimes appearing in vacant lots in offices, sometimes in nearby plazas, and in various other places? One of the systems that supports them is SHOP STOP, a matching platform for kitchen cars and empty spaces. We provide an app not only for place owners and kitchen car operators, but also for end users, and you can search for kitchen cars in the neighborhood.
Operate "SHOP STOP" Mellow Co., Ltd. How did you get to this business, and what kind of future are you running? We asked the representative, Takuya Moriguchi.
After selling a business started by a student, he was attracted to people and decided to become a food truck.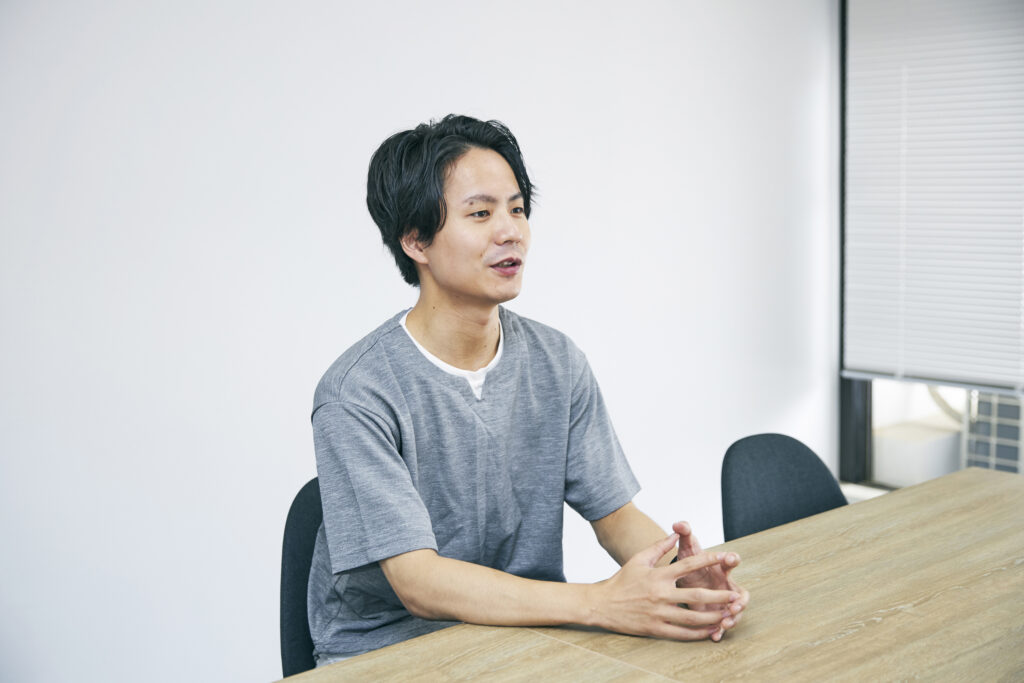 Please tell us about your career and what inspired you to start your own business.
Actually, before the establishment of Mellow, I was a student entrepreneur in another business. In 2013, when I was a student at Waseda University, I founded ALTR THINK Co., Ltd. at the age of 20. Before that, I started a music label called "CALM LUMP" with a friend. I'm launching. I listened to demo sound sources on the audio file sharing service "SoundCloud", discovered good artists, and released them, acting like an Internet label. I've always liked the guitar since I was a student, and I've been composing myself, so I wanted to do something related to music. When releasing a work, we have taken various approaches. First, we prepare photos, and release a compilation album in which multiple artists create songs that match that image. I was going
I started ALTR THINK based on the idea of a music app that came out as an extension of that activity, but since I started the business as an extension of my hobby activities, I didn't have a proper management system. Not being able to do it, there are hundreds of thousands of yen in unaccounted for money from the first term, key members have lost contact, and at the same time company equipment has disappeared somewhere. I feel like I've experienced all the hardships that tend to occur in startups in the seed and early stages (bitter smile). Looking back, I think that I was still young and I wasn't a manager who could motivate the members. However, while experiencing such difficulties, I was able to realize that I am a type of person who has strong resilience and is not discouraged no matter what happens. At ALTR THINK, we have a plan to turn the idea of "an application that communicates through photos and music" that was born from the operation of a music label into a business.・Japan) and received investment. However, as I mentioned earlier, there were some problems, and we were unable to release the app, so we pivoted to another business.
There seems to be a need for SNS that communicates with music and photos even in this era, but at that time it was not possible to release it. What kind of business did you do after the pivot?
When I was a student, I enjoyed meeting people on the Internet, so I built several anonymous chat apps. "Hima Chat" and "Hit Me Up!" together have grown to more than 5 million downloads. While there are many so-called dating services, so that people who do not want to interact for such purposes can use it with peace of mind, we detect NG words in the chat text, regulate users, and enjoy communication itself. I think I fully enjoyed the fun of creating a service, such as creating a mechanism for having it. However, it was difficult to gather server-side engineers, and I felt that there was an issue in development. Meanwhile, while we were raising funds, Ignis Co., Ltd. approached us about a buyout, and we sold the company to the company in October 2014. After that, I was involved in several projects such as the initial growth of the matching app "with", BI (business intelligence) infrastructure construction, and the launch of SNS in the United States. I had a very rich experience in about a year and a half, including things that didn't go well.
Both Hima Chat and with are online communication services, but is there a strong interest in matching on the Internet?
I will talk about it in detail later, but I have my own original experience, so it may be so. People who are deeply interested in the online world have entered the Internet first, but as the Internet spreads, a wider range of people are entering the Internet, and I feel that the culture mix is progressing. In any era, the diversification of users will always occur with the spread of services, but even in the modern Internet business world, diversity and personalization are progressing at an accelerated pace, increasing complexity. In such a world, I think it's interesting to think about how to efficiently match who with whom.
I see. It is said that you participated in the founding of Mellow, rather than starting it yourself.
Yes, I participated in the founding of Mellow Co., Ltd. in March 2016. Mr. Hiroyuki Kashiwaya, who was the representative at the time, was originally a member of Ignis and developed a social game application for smartphones as a director producer, recording a cumulative total of 30 million downloads. I have experience. Mr. Kashiwaya was also the first contact when I sold ALTR THINK to the company. After Ignis, Mr. Kashiwaya founded Mellow to create a business that makes people happy, and I was approached at that time. On the other hand, Mr. Kashiwaya resigned as CEO of Mellow on November 20, 2018 after laying the foundation for the founding period, and was replaced by Masayoshi Ishizawa, a founding member and director. Masayoshi) and I are co-representatives.
That's how it happened. When you joined Mellow, did you feel the potential of the food truck business?
When I joined the company, I was more interested in the corporate culture, the company itself, and the members at the time of its founding, rather than feeling the potential of the food truck market. I had a connection with Mr. Kashiwaya from before, and Mr. Ishizawa was also a different type of person from me, so I was interested in running a business with this person.
What was particularly impressive was when Mr. Kashiwaya told me, ``Moriguchi is excellent and can produce results, but if I continue on the current line, I have the impression that the types of people who can be influenced will not spread.'' At that time, I also had free time chat, and I was confident that I could do something like growth hacking for consumer IT services. But from Kashiwaya's point of view, his vision was still narrow. That's why he advised me to spend time with different types of people, exchange opinions, and receive various influences while I was in my 20s. In the first place, in order to create a service that sells, it is necessary to have a deep understanding of the users who will use it. So, no matter what kind of service you create, you have to know various types of people anyway. That's why those words made a lot of sense to me, and I started to think about participating in Mellow, which is run by people who are different from me.
How did you feel about the possibilities of the food truck industry after actually participating?
Currently, the real store market in the retail industry is 150 trillion yen, and the EC market is 19.3 trillion yen. The EC market, which was not there 30 years ago, has grown so much, and there is a trend to personalize services according to consumer needs. I thought that the kitchen car market, which matches needs in the real world while suppressing initial and operating costs, would grow in the future.
The good thing about kitchen cars is that they are located between a convenience store and a restaurant. It's cheap, it's easy, there are many choices, and it's freshly made and delicious. In addition, the owner of the kitchen car is a chef himself, so it is a dish that is more particular than mass-produced products. We have released a service that can efficiently provide such a kitchen car, from matching to management.
Currently, we are working on various things, but in the early days, the main content was lunch in the kitchen car. The current service name is "SHOP STOP", but when it was first released it was called "TLUNCH".
Yes, TLUNCH was a compound word evoked from Truck Ranch. Since then, we have expanded into the mobility field for purposes other than kitchen cars for lunch. The name has been changed with the hope that it will not be a bus stop where buses stop, but a shop stop where shop mobility gathers and stops.
As one of Japan's largest kitchen car platforms, we match vacant spaces in buildings with kitchen cars and offer services in approximately 700 locations. In addition, we will also manage food and drink areas for events such as music festivals, along with about 1,720 affiliated food trucks. The initial members are in charge of new business at IT companies, restaurant managers and kitchen car space operators. At the time of 2019, there were about 20 people. In September 2019, mobifac, a kitchen car operator, became a subsidiary, and in the four years since its founding, the monthly transaction value has exceeded 100 million yen.
As I wrote in my note, when I first joined Mellow, I thought about the kitchen car, saying, ``IT is not being used so much, and as far as I know, there are no startups that are taking on the challenge. I wondered if there were any left. And what I felt when I touched the market was just the kindness, smiles, and communication of people who wanted their lives and time to be as rich as possible. I've come to think that I want to spread this even more using IT.
Achieving large-scale procurement despite the corona crisis, expanding the model to regional areas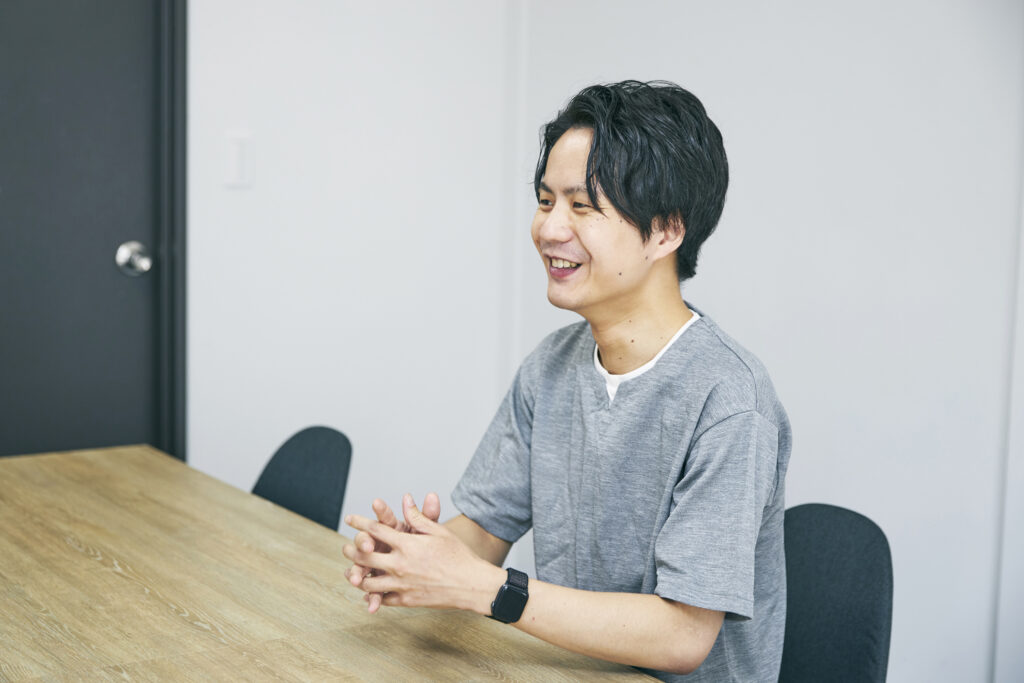 What do you think is the uniqueness and competitive advantage of SHOP STOP?
I think there are 3 points. The first is the amount of data we have acquired so far. Up to 400,000 meals are provided each month through food trucks, and the areas where they are provided are not limited to Tokyo. This data is used for customer success such as support that leads to increased sales of food truck operators and optimal market management.
The second is a system platform that aggregates information such as store opening locations and store opening businesses that continue to scale, and a huge amount of store opening performance data, and supports scale expansion. In addition, in order to operate a kitchen car, it is necessary to comply with multiple laws such as the Road Traffic Law, the Food Sanitation Law, and the Fire Service Law, but as the industry expands, the regulations and regulations regarding hygiene management will change. . The management of documents and deadlines to comply with these rules is also centralized in the system. We believe that SHOP STOP is playing an important role in fostering trust in space owners and local governments through such observance of compliance.
The third is an organizational culture that enables a high degree of consensus between real operations and engineering that makes both possible. Operations and engineers are in the same organization and communication is open. There is also the accumulation of trust with stakeholders. Even if you come up with superficial service replacement, it is not an easy business type, so it will be difficult to grow into a competitor.
In addition to the strengths that come from the assets that the company has accumulated, you also think that there is a chance to win in the food truck market itself.
As people's needs diversify, I feel that the matching mesh size itself is getting smaller. We believe that the retail channel will change as follows. The first is EC. Eliminate fixed real estate costs and reduce excess inventory costs with on-demand shipping. The second is subdividing tenants and renting by the hour. As an example, the DtoC brand exhibition shop "b8ta (beta)" is this model. And the third is mobility, which we are doing. I think that the environment is becoming established if we create a small economic zone and maintain proper communication within it.
I suspect that end-user purchasing behavior has changed significantly during the COVID-19 crisis. What kind of impact has it had?
In February 2020, we raised 500 million yen in series A from Toyota Financial Services and PKSHA SPARX Algorithm No. 1 Fund. It was right after that that the corona misfortune arrived.
Even though we were able to procure it, going to work was restricted due to the stay-at-home situation, and the number of food trucks opening near the office decreased. As a result, our company's sales decreased by nearly half, and we struggled because we were unable to conduct face-to-face corporate sales. However, I was strongly conscious that I should not stop here, and I shook off in the direction of being able to eat delicious food at home. Specifically, we continued to diversify our business by developing "Ouchi de TLUNCH," which dispatches food trucks to condominium areas, and "Food Truck NIGHT MARKET," where you can have a year-end party with peace of mind even with Corona. Eventually, while the number of people infected with the coronavirus fluctuated, going to the office gradually resumed, and the current status was restored. In addition, our business in the Kansai area has grown thanks to the success of cooperation with local governments during the corona crisis. We will continue to expand beyond the metropolitan areas with the concept of revitalizing rural areas with food trucks.
In June 2022, while continuing to lead Toyota Financial Services and participating in the PKSHA SPARX Algorithm No. 1 Fund, Sompo Japan Insurance, Tokio Marine & Nichido Fire, Mitsubishi Estate's "BRICKS FUND TOKYO", Shimizu Construction, Tokyu Fudosan Holdings investment fund, Dentsu Ventures No. 2 Fund, and HAKUHODO DY FUTURE DESIGN FUND have raised 1 billion yen in Series B. Including dead finance, the total procurement amount was 2.2 billion yen.
Investors may have seen enthusiasm in the attitude of trying to overcome hardships. Your company is often exposed at events, but is there anything important in your public relations strategy?
There is a common philosophy in the PR team, which is to "strengthen the intrinsic value of the business". There are differences in principles among the members of the team when it comes to PR. Some say you should go. But I think it's only natural that we have different philosophies.
While Mr. Kashiwaya was still the CEO, in September 2017, he participated in the "STARTUP CATAPULT -Gateway to Startup- Supported by IBM BlueHub" held at the ICC Summit FUKUOKA 2018, an exchange event for executives with more than 700 participants. " wins. The connections here are also connected to the implementation of PoC of eating choku, Orbis, and "Marché Bakery-Popular store bread, collected."
Since I became co-representative, in 2021, I have been selected for Forbes Asia's "Forbes 30 Under 30 Asia" (30 people under the age of 30 representing Asia). There was a time when I was on television such as Mondays, but in the current phase, it is important to firmly recognize which layer I want to gain recognition and select channels.
For example, in terms of matching trends, I think that if we talk about the future of Web3 and NFT, which are currently hot topics, and get media exposure, we can expand recognition, but of course it is difficult for us, and we are trying to do it. If anything, it is the creation of an industry that is close to the hardware of mobility. First of all, I would like to develop the business without hanging there.
You have a strong sense of purpose and goals. Some readers may want to work at Mellow, but could you tell us about the organizational culture and hiring?
Purpose was revised in August of last year, and was based on the premise of "giving people energy", and the key words "love, trust, and independence". I was building an organization with Since it is a profit-making business, ROI is also required. I searched for the right balance between business feasibility and emphasis on diversity, and it became my current purpose.
The vision is "The store you want to meet is coming.", and the value is 1Value/3Mind. It is verbalized as a point that I want you to be conscious of.
In the past, I also tried to set my own salary. While this mechanism itself is very unique, it is currently abolished because it is not the best policy to set salary standards because of the scheme of profit-making businesses, corporations, and startups. If you have a completely different model of business, it's one of the initiatives you want to try again.
Since we are in the expansion phase of recruitment, we have become aware of whether the organization will become more muscular if this person joins the company. Assuming empathy for value and purpose, I ask them to verbalize how to improve their performance after joining the company. At the beginning of management, our policy was to bring out the strengths of each employee after joining the company and to reinforce their integration into the organization through on-the-job training, but recently we are promoting both in parallel. In interviews, I always ask, "In your experience so far, what was your best performance, and what would you do now?"
Mellow connects kitchen car owners and space owners who are strangers to each other. If you don't trust our company as an intermediary, it won't work. As a service provider, we must build relationships of trust with our stakeholders and further connect them. That is why we believe that it is necessary to empathize with the philosophy and to have a determination to make a concrete commitment.
What are your thoughts on future development, including global expansion?
I think the first is the domestic market. Looking at Japan as a whole, it has become a unipolar structure, and although the GDP of Tokyo alone is larger than that of the Netherlands, the GDP of other cities is sluggish. I was born and raised in Japan, and I am always thinking about how I can give back to this country as a whole. If we can revitalize the economy in areas other than urban areas, it will lead to a rise in the GDP of Japan as a whole. The strength of store-type mobility, such as kitchen cars, is that you can create a compact trade area by moving. I would like to continue supporting regional revitalization by making use of these strengths.
In fact, in October 2021, we will start a regional revitalization model in Akita Prefecture. For example, instead of suddenly building a commercial facility like Aeon Mall in a rural area, I think there is a way to revitalize it by having 10 mobile shops visit a suburban town only on Saturday evenings. In fact, the track record in the local area has gradually accumulated since last year, and now the SHOP STOP platform has started to be deployed in all 20 prefectures. At the same time, we would like to expand into business categories other than food and drink.
I think that the global will come into view when these things settle down. Southeast Asia in particular is originally a food stall culture. As the country develops, regulations on food stalls become stricter, as in Singapore and Shanghai, and this has an impact on the management methods of stores. At this time, when there is a chance to enter with a kitchen car, I think it would be good to consider advancing.
The fun of meeting online, which I learned from a chat service when I was in junior high school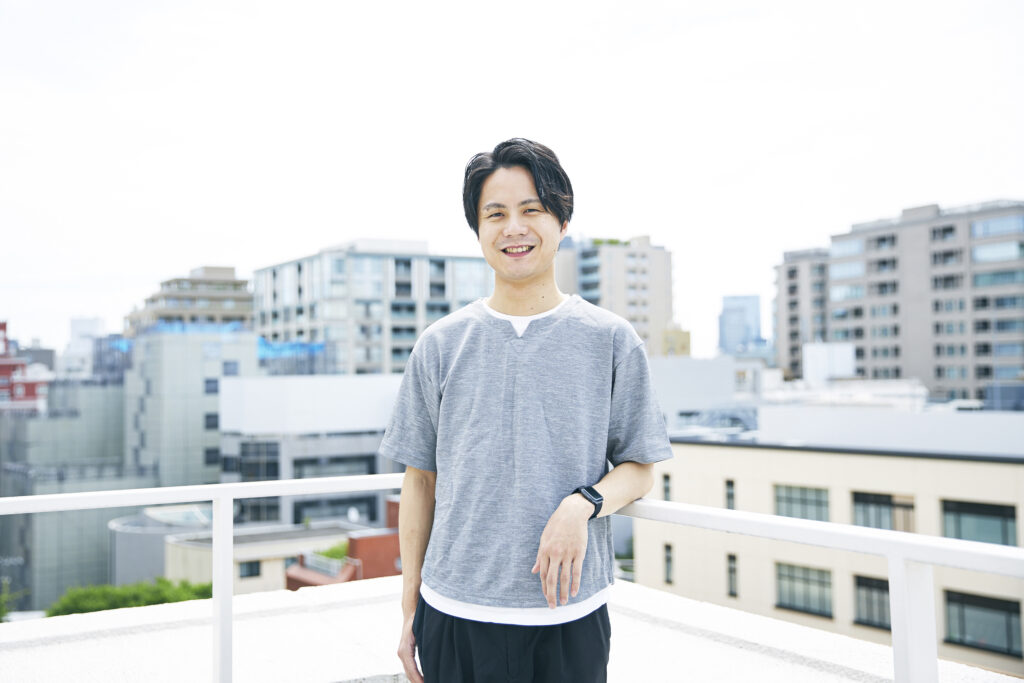 How did you spend your school days?
I was born in Sagamihara City, Kanagawa Prefecture, and moved to Asaka City, Saitama Prefecture when I was 7 months old. Elementary school goes to a public school, and the school environment is relatively normal. Now that I think about it, my home environment may have been a little different. In particular, my mother is the type who expects her children to think independently, and since I was a child, I have been asked questions like "What do you want to do?" make you think and give your opinion. I grew up with that as a matter of course, but when I was in elementary school, it was important to fit in with those around me. I was also bullied. In junior high school, he took the exam and went to a boys' school with a consistent middle and high school. Actually, I didn't like the junior high school I was supposed to go to when I was in the 6th grade, so I asked my mother to let me take the exam.
Since childhood, you have been training yourself to introspect and express your opinions. Have you ever done anything other than studying, such as club activities?
Since my childhood, I have been involved in a lot of sports such as karate and soccer. Joined the handball club in junior high school. It was tough at a level where my body fat percentage was 3% (laughs). On the other hand, when I was in junior high school, mobile phones were in their heyday and Mobage started to become popular. I myself was not the type to be in the center of the class, so the direction of network building was aimed at people outside the school.
Through the Internet, I felt the joy of connecting with people who transcend physical locations. was Since it is a global service, most of the people I chat with are from English-speaking countries, and I used my limited English to enjoy conversations with interesting people from overseas who like Japanese anime. Both of my parents worked for a system company, so I had a computer at home for a long time. I also played the guitar, so I sometimes composed music on my computer. I remember that when I played the guitar to someone I matched through chat roulette, they were very happy with it. As I mentioned in the first half of the interview, my desire to start a business in Internet services may have come from these original experiences.
Even if I wasn't originally prepared to start a business, maybe I wanted to reproduce the experience of interacting through the Internet that I thought was interesting, and to impress someone in the same way.
Maybe so. I really had no intention of starting a business until just before. Since my mother's parents' house is in Fukuoka Prefecture, I had many opportunities to see airplanes, and until I was in high school, I wanted to become a pilot. After that, I got into playing the guitar and composing, and I became more interested in music than in airplanes. When I went to university, I ended up choosing the School of Social Sciences at Waseda University, but I was considering going to the Faculty of Sound Engineering until the last minute. Music, the Internet, and new connections. Even if the other person doesn't understand what you're saying in Russian, they like the original song you play on the guitar. I really liked that kind of experience, so I wanted to do something with it.
I heard that you used to play sports and use the Internet, but how do you spend your days off and how do you refresh yourself?
I like people, music, sports, flowers and greenery. My favorite sport these days is squash. I practice once or twice a week, and I also participate in competitions if I want to do it anyway.
I started playing because there was a court in my neighborhood, and when I was playing with Mr. Takashi Kitao, senior vice president of CyberAgent Capital, I became friends with the people on the next court. Coincidentally, it was Mr. Takahito Nakauchi, the owner of a sales support startup called Buff, Inc. Because of that relationship, he introduced Buff's services into his company, and unintended actions sometimes lead to personal connections. I think so.
Could you give a message to startups in the pre-seed to seed stage?
I think the young people who are starting businesses in this era are amazing. If I were 20 years old now, it would probably not be as successful as it was then if I tried to bring my first entrepreneurial idea to life. In other words, compared to myself at that time, people who are growing businesses in the same way in the current environment are at a higher level. On the other hand, there are also changes that have made it easier to start a business. Entrepreneurs write notes, send information on Twitter, speak at events, and start-up databases exist. As long as you don't neglect input, you can learn good techniques from the experiences of others, so you don't have to go out of your way to make mistakes, so you can dramatically increase your learning speed. In a sense, now that it is easier to imitate other people's techniques, the competition will intensify, but it can be said that it is easier to start a business.
So, what kind of service should we create? Even if the times change, the physical structure of people remains the same. My favorite food is delicious, troublesome things are troublesome, and I enjoy being with my friends. Fundamentally, what humans have has not changed. The amount of information is just bloated, and even if you do nothing, time will pass. Grasp what's right in front of you, recognize it, don't run away from the essence, and use your head to think about what you should do. It's very simple, but it's very important and very difficult. When you are born in Japan, you have succeeded in the life gacha, so I think you should appreciate the benefits and accumulate the things you need to do.
Finally, please give our readers a few words of advice about the worldview you want to create.
The word mellow does not have a direct translation in Japanese, but it is an English word with nuances such as varied, rich, and smooth. What I draw is a mellow town and a mellow life born from it. A community made up of trucks will deliver Mellow to villages, towns, and lives. This culture spread throughout Japan, and eventually overseas.
While drawing such a big picture, in daily management, I struggle with the burn rate and take rate. We are still proud of our service. The SHOP STOP model supports low-cost openings and enables flexible delivery of various Mellows to those who want them. At first glance, it looks like a real estate business, but it is a very rational system that enriches the city while supporting individual openings. We would be delighted if people who want to spread Mellow in the same way as we do participate.