Do you remember the first toy you touched?The challenge of toy subscription "Toy Sub!"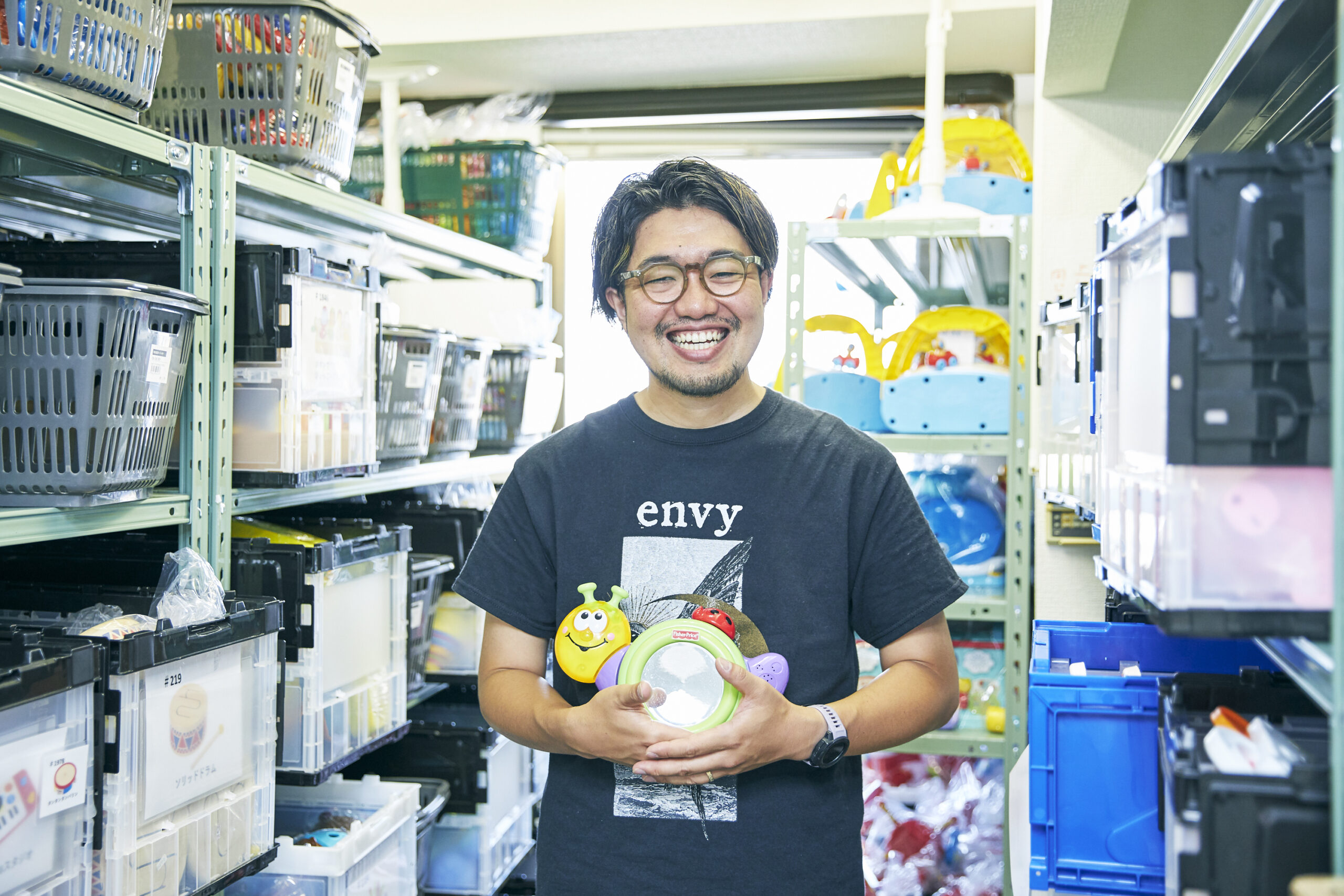 Do you remember the first toy you saw and touched in your life? It could be something that your family liked, something that was fashionable at the time, or something that you chose yourself.
Even if you don't remember it now, that toy must have made you want something like this next time. The concept of "like", such as girls' toys and boys' toys, will also be learned from there. The personality that I have developed by the time I became an adult was also formed in this way. So, what kind of toys should I give my child when I become a parent next time? I'm going to get tired of it soon anyway, so let's choose based on the price. Or do you prefer something recommended by a friend or family member?
Childhood is the foundation of personality formation. Through toys, I want you to touch various options and have various values. With this in mind, we have launched a subscription service for educational toys for ages 0 and 3 months to 6 years old. Torana Co., Ltd. It is "Toysub!" operated by. As of the end of June 2022, the company will have over 13,500 users and over 350,000 toy evaluation data.
For infants who grow rapidly, we also value the modern sustainable concept of exchanging and passing on good things instead of the cycle of buying and throwing them away. We asked CEO Norimichi Shida about his thoughts on more than toy subscriptions.
"Subscription model" and "toy shop" that I met at the time to review my career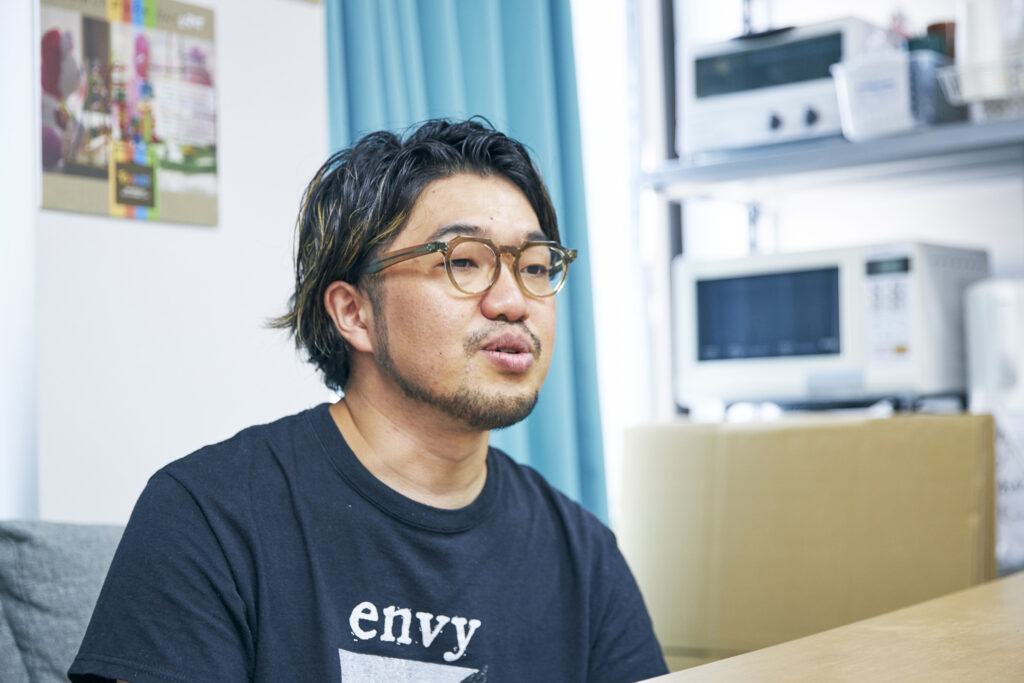 Can you tell us about your career so far and how you got started?
Originally, around the end of my sophomore year, three friends and I started a business. Part of the motivation was that running a business itself was interesting, but in the first place, I didn't have money due to family circumstances, and I needed to acquire the ability to earn money outside of working part-time. However, one of the people I was working with was going to quit the business and get a job, so we decided to dissolve the business for the time being, and I started job hunting.
His first job was at Trend Micro, a security software development company. I've been using computers since I was in elementary school, and the P2P communication Winny was a hot topic at the time. While looking for a good part-time job, I found a part-time job in security support. Because of the knowledge I had at that time, I tried to find a job in the security field, but at the time most security engineers were hired mid-career. Trend Micro was the only company that hired me, even though I was a new graduate in the junior frame, and I automatically decided to join the company.
After that, rather than pursuing a career as a security engineer, you moved on to a career in management at a foreign company.
Yes, I have experienced multiple positions for setting up a Japanese subsidiary, having moved from one foreign company to another when it was time to enter the Japanese market. The salary was relatively good, and from the outside, it was probably a smooth career, but I started to have a haze about whether I could continue like this. Around that time, I happened to open a notebook from my school days. Back then, when I had a lot of time on my hands, I was writing down what I wanted to do while I was alive, and the word "entrepreneurship" was there. Ah, I thought that I wanted to start a business, and although I was unconscious, starting a business became a career option after that.
I see. As a concept, how did you come up with the toy subscription business?
Around 2014, just before I started my business, the subscription model was just beginning to spread in the United States. I hadn't really thought about what kind of business I wanted to start, but I was vaguely wondering if I could develop a subscription model in Japan.
Around that time, my second child was born. When I went to Yodobashi Camera to buy toys, most of the characters lined up were familiar Anpanman characters. In addition, girls toys are pink-based, with lace, frills, and magical girls. The boys' toys were blue-based, and the types were clearly divided into cars and transforming robots.
It doesn't matter if it's your intention to choose it. However, I felt uncomfortable with the world view that could imprint unconscious prejudices from childhood. If we were to choose a toy based on this worldview, even if there was something else that the person himself/herself was really interested in, it is possible that he would end up picking up something that his parents recommended or that his friends were proud of. . Of course, I understand that arranging top-selling products is a natural strategy for a profit-making business, but toys are closely linked to development and education. I wanted the person in charge of the toy department to have a neutral sense of values with a gradation.
At that time, I didn't buy the toy because I couldn't try it, but when I continued to talk with my friends while sharing the sense of challenge I had at that time, I thought it would be good to develop the toy on a subscription basis. The current toy sub! I came up with the idea. At first, I had a business concept as a side business, but due to the scale, I incorporated it in March 2015 and established Torana.
So it was the sense of incongruity you felt in the toy department? Has there been any change in the toy department itself from 2015, when you started the business, to 2022?
Even now, there are many products with deeply rooted popular characters from the Showa era. The world's top company, Mattel, is leading the way, followed by Bandai Namco. It may come as a surprise, but toy sales are trending upwards by 2-5% year-on-year, suggesting that per capita toy budgets are increasing given the declining birth rate. will be If so, the quality and quantity of toys to give should be changing. Recently, the number of opportunities to be featured on diversity and sustainability has increased considerably, and it seems that the interest of the parents' generation is changing.
Anpanman (Takashi Yanase brand) and Shimajiro (Benesse brand) are amazing. Once a child uses Benesse's services to determine their first and last name, they continue to operate based on the customer information they received at that time, and send e-mails and flyers encouraging them to subscribe to Kodomo Challenge after the baby is born. When you start reading, you will receive a Shimajiro puppet in the appendix, but from the child's point of view, puppets are smaller and cuter friends, and they can be the people you talk to the most. I often hear that children open up to dolls even if they don't talk to their families. become. For many people, this will be IP content that they will recognize for the first time in their lives (laughs).
Certainly, I have memories of opening my heart to puppets (laughs). How does the choice of toys change with age? Also Toysub! What age are most of the children who use
toy sub! is aimed at children aged 0 and 3 months to 6 years old, but I get the impression that the role expected of toys is gradually changing from entertainment to education. A 0-year-old who laughs and cries no matter what he does. At the age of 1, children begin to show interest in toys. After that, the rules of shape and color, such as recognizing circles, triangles, and squares, and making sounds when pressed or shaken, and the use of toys for physical understanding increased. At the age of 3 or 4, children begin to see whether they can play a melody or draw a picture.
toy sub! The volume zone of the users in is generally 0 to 1 years old, accounting for 70 to 80% of the total. As a background to this, rather than reflecting market demand, Toysub! I think that the number of users started to increase especially around 2020, and that the children of the users who started the business are growing up. toy sub! Regarding the appropriate age to start using Toy Sub! I want you to have the opportunity to touch and get flexible thinking before your subconscious beliefs are formed. I myself have been in a difficult situation since I was a child, but I want to give my children more than I received.
What kind of customer base is the parent generation responsible for the actual application?
The areas with the most users are Setagaya Ward, Minato Ward, Shinagawa Ward, Suginami Ward, and Koto Ward in Tokyo from the top down. We believe that it appeals to those with relatively high household incomes and high information sensitivity. Also, since houses tend to be small in the city center, it is difficult to let them play in the garden or in nature, so I think they spend a lot of money on toys.
As part of our advertising strategy, we conducted a survey asking our users, "What media do you watch most often?" On the other hand, there is a change in the breakdown, and while E-TV's "Inai-Bai-baa!" continues to be at the top, viewer ratings for individual IP animations such as Anpanman are on a downward trend. Recently, more and more families are using tablets instead of TVs to watch online content such as YouTube and Netflix. We are also implementing a store collaboration strategy. Major infant retailers include Akachan Honpo, Nishimatsuya, and Babies R Us/Toys R Us.
To BabyTech, which suggests all options for children, not just toys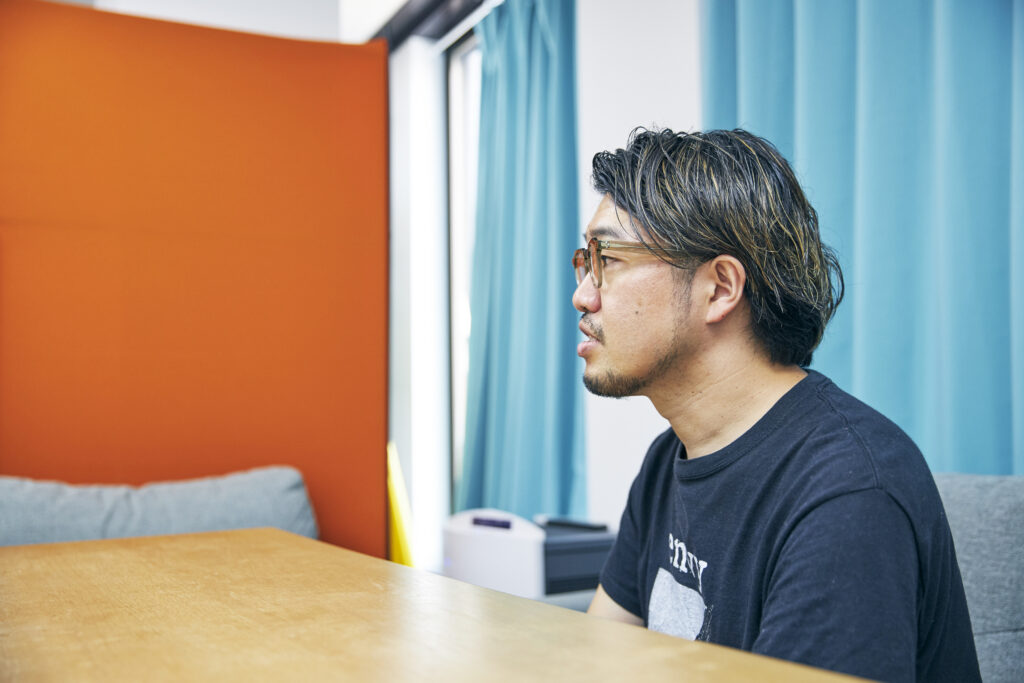 After starting the business, was there a pivot for the business concept?
The system itself hasn't changed much since the beginning, and we're continuing to upgrade the system, operations, and the number of toys we handle.
It is said that the toys are packed and shipped at each of the company's bases, but when it became difficult for employees to go to work due to the influence of the new coronavirus, the operation must have been difficult.
Yes, as nursery schools began to close in earnest and some staff were forced to wait at home, the fulfillment team responsible for shipping products could not keep up. In 2021, when the infection will spread, we were just preparing to replace the system. There was a lot to do, and it was very difficult. After the declaration of a state of emergency was lifted, the system was restored, but it was an opportunity to reconsider the organization.
Now that we have established centers in Chiba and Tokyo, we have a system that can respond to emergencies as a result. In fact, there is a time lag in the closure of nursery schools depending on the region. When Tokyo is closed, Chiba is still operating, and when Chiba is closed, Tokyo is restored, so even if either of them stops, there will be no delay in delivery.
The number of stay homes has increased, and parents have more time to face their children. As children spend more time at home, expectations for toys naturally increase. When the shipment was delayed due to the influence of the new coronavirus, we received various opinions from users. Of course, there were some harsh opinions, but in the end, it was a manifestation of great expectations for toys. It made me realize that what we are doing is not just sending out toys, but is related to the core of education, such as how children spend their time.
I think that the number of competitors is increasing, but where do you want to place your uniqueness?
Personally, I think it's desirable to have more choices for children, so I think it's good to have more competing companies and services. The basic idea behind the toy subscriptions we are doing is to shift from "choosing ⇒ buying ⇒ enjoying ⇒ getting bored ⇒ throwing away" to "delivering ⇒ enjoying ⇒ evaluating ⇒ exchanging". Although the number of competitors is increasing, in fact there is only about one other company that has this as its main business. In addition, our company has been working closely with users, building trusting relationships with suppliers, and steadily accumulating know-how on systems and operations as well as customer data. There are not many companies that have built up this kind of experience, so the barriers to entry are low, but I think the barriers to expansion are high.
On the other hand, it is difficult to expand unless the operation can be manualized, so if an overseas company that has already scaled up expands into Japan and starts an advertising strategy that invests a large amount of money, it may affect our sales. I am thinking. Recently, Lovevery, which was founded in the United States in 2015, is growing and seems to be aiming to expand into Japan. Nonetheless, we take pride in the fact that we are the ones who know Japanese users the most, and most foreign companies enter the market with a focus on profit, so I think we are heading in a different direction.
Financing will be important for strengthening the business. Could you tell us about the procurement situation so far?
Raised 100 million yen from Samurai Incubate, KVP, and Colopl Next in December 2019. A year later, an additional 100 million yen from Samurai Incubate (2nd time) and ANOBAKA (former KVP, 2nd time). In April 2022, Samurai Incubate (3rd time), AG Capital, SMBC Venture Capital, Mitsubishi UFJ Capital, Sumitomo Corporation, Soutsu no Sou Fund, and other qualified institutional investors will underwrite, and the total amount will be 370 million yen. We are proceeding with procurement. We aim to further expand our business by continuing to invest in systems that optimize operations and internalize customer and delivery management.
In particular, Samurai Incubate has invested in us from the seed stage to the most recent round, so we have a long relationship. The company has originally been interested in consumer services, and has invested in Air Closet and Yamap, etc., and I feel that they have high expectations for us as well. We are sometimes asked whether the investment from COLOPL NEXT is based on synergies with entertainment content such as games, but it is a pure investment. This is the first project for Mr. Daido Fuchie, who is in charge. I'm glad that you chose it based on your expectation of the scale.
I'm sure some readers who have a strong interest in education may want to join the company. Could you tell us about the organizational culture and recruitment?
The mission is to "connect toys and parents and children", and the vision is to "increase happy parent-child time". We aim to be the global No.1 toy service provider. The three values are "Owe It All To You," "Grasp This Bar," and "Pioneer's mindset."
Currently, there are bases in Chiba, Nogata, and Koenji, and some members are participating remotely. The engineering team supports and praises each other, while the operations team emphasizes honesty and the ability to take action to achieve numbers. We use Slack for internal communication and Job Can for attendance management. (laughs) Most of the operations team members work part-time, but perhaps because the team leader has a flat personality, he follows up with me warmly and carefully.
I would like to work with people who can sympathize with the vision of "Let's increase happy parent-child time". When I interview, I don't ask about my skills, but rather about where my career is headed, why I chose Torana, and what I would like to achieve after joining the company. I have been told that it was an unusual interview. But you can tell just by looking at your resume because your career and skills are written on your resume. Rather than that, I would like to hear what kind of thoughts you are here and what you want to do as a result of introspection about yourself.
What are your thoughts on future developments?
The domestic TAM (Total Addressable Market) of basic toys and infant correspondence education market is said to be 200 billion yen. With regard to childcare and child education, in every country, guidelines have been issued to some extent by organizations equivalent to the Ministry of Health, Labor and Welfare and by local governments. The direction and roadmap of what to do are drawn by the guidelines, and you will write a business plan after considering it. On the other hand, I think it would be nice if the business operators could also express their opinions.
As for the direction of our company, I think it would be good to aim for a super app with growth potential. In the future, the number of dual-income couples will increase, but we want to be a service that helps people who are busy but want to invest in their children, but don't have time to research what is good. We believe that the essence of our business is not a toy subscription, but a service that finds options to help children grow and develop.
In the case of platform operators, their strategy is often to develop private brands based on their purchase data. Do you have any plans to develop original toys?
Yes, we have already started offering our private brand products.We are especially developing wooden toys with low initial development costs. In Japan, despite the large number of lumber supply companies, the number of orders for furniture, which is the mainstay of processed products, is decreasing. If it is a toy made of wood, there is no need for a mold or board design. If it is made of plastic, the initial cost will be 5 million to 10 million yen just to make the mold, and if there are many parts, it will cost a huge amount of money.
In the United States as well, parents are growing up on fast food and energy drinks, so organic food and toys are the trend for children. From the perspective of sustainability, eco-friendliness, and organics, I think that wooden toys are well received in the overseas market.
I see. Wooden cars, robot toys, etc.?
What I really want to make is actually a dollhouse. Like Sylvanian Families. A dollhouse is a small "world". What kind of design, what kind of furniture will be placed, what kind of people will live there, and what kind of life they will lead. Perfect for simulations. It's like real Minecraft.
Are you thinking about character strategies other than toys?
Yes, someday I would like to create a character that surpasses Shimajiro and Anpanman. Characters and products for infants in particular are diversifying considerably, and opportunities for new entrants are increasing. Baby Shark and Baby Bus, which have become a big boom in Japan, are also new IPs that have become popular from YouTube. Partly because of the changes in the information gathering methods of the parents' generation, in this era of information overload, consumers are likely to grow tired of familiar content and seek more diverse content. This is also a chance for us, so I hope we can create something that will be accepted by future generations.
In fact, toy exhibitions like the Tokyo Toy Show are changing. In the first place, many of the people in charge of planning have been in their 50s and 60s, but now they are in their 30s and 40s. The values of the people in charge and the parents who are the customers have changed, and the whole industry is full of positive motivation by changing the way the toy show should be. Even at the Tokyo Toy Show, which was recently held, the exhibition was more lively than before the outbreak of the new coronavirus, and I felt that the signal of revival had risen.
I want to give choices to the children of the next generation after my own tough childhood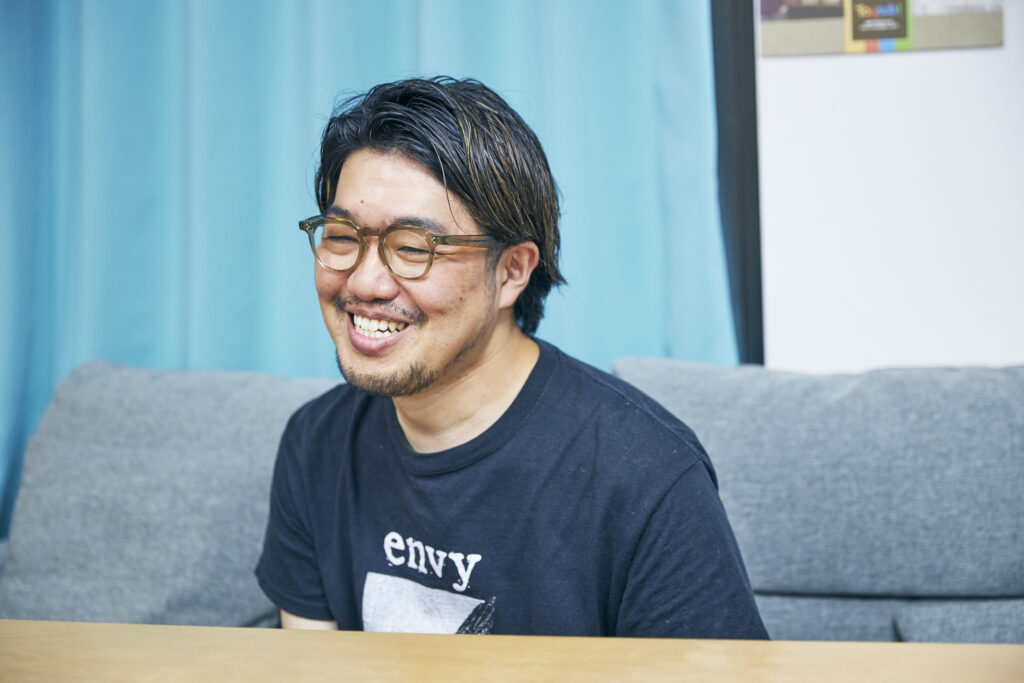 How did you spend your school days?
From childhood to teens, he lived a poor life, and it became difficult to go to junior high school halfway through, so he was placed in an orphanage. It was a rule that I had to graduate from the facility when I turned 15, and after that, I had two choices: either go to a Christian or Buddhist facility, or have a guardian show up and take over. I miraculously found my biological father, and it was decided that I would be able to live with him when I graduated. I still remember that I thought I would get it, but was told otherwise. Maybe that's why I want people to live happily, no matter what circumstances they were born into.
I went to high school while earning tuition through a part-time job. I didn't have many opportunities to feel family contact, so I learned what a family is by listening to my friends' stories, and learned that there are various relationships between parents and children. Of course, I didn't have time to think about starting a business or becoming a president. My childhood dream was to be an arborist. Perhaps he had a strong interest in protecting and nurturing something.
Graduated from the Department of Law, Faculty of Law, Meiji University. I was working part-time at a convenience store called Meidai Mart on campus. When I was a sophomore in college, I participated in an event called "Business Plan Contest KING2005 for Students." It was a 7-night, 8-day training camp, and that was the first time I encountered the word business. On the final day, a presentation was given to members of society. The theme at that time was "Considering a new business for McDonald's," and I announced the idea of "renovating McDonald's store space so that it can be reorganized into a childcare business and entering the childcare business." At that time, rather than wanting to start a childcare business, the idea was that it would be reasonable from a real estate perspective because it would definitely be near the station. From the following year, I will be on the management side of KING. This organization has produced many entrepreneurs, such as Mr. Izumo of Euglena and Mr. Matsumoto of Raksul Group, and I have also met friends who started businesses together because of my encounters here.
I was in law school, but I never thought I would become a lawyer. As I mentioned earlier, I decided to work as a security engineer after working part-time in security, but security also has some similarities to the law. The process of solving problems in order is the same, so it may be suitable for this kind of work.
How do you spend your days off and how do you refresh yourself?
As a father of four children, I spend most of my time playing with them. The only holidays I haven't spent with my kids so far are a few days when I went to a music festival alone. It's basically the same as children, and the zoo, aquarium, etc. are complete. Personally, my hobbies are saunas and cars, and I sometimes drive on highways just for driving.
Could you give a message to startups in the pre-seed to seed stage?
Personally, I want you to face users thoroughly if you are going to do business. Regardless of whether the target is consumer or enterprise, business can only be established by acquiring users. I know some entrepreneurs focus on other KPIs, but I'm the type of person who thinks so.
Most users send some kind of message to the service, even if it is slight. If we do not sincerely face dissatisfaction in questionnaires and SNS, requests for improvement, etc., the business will not scale, which is the failure of management. Also, since employees are on the other side of the user, it is very important to create a good relationship with employees. For example, at Starbucks, where baristas are always dissatisfied with their treatment and have grumpy expressions on their faces, they probably won't get as many customers as they do now. I know it's going to be difficult to reach out to all of our employees once we scale, but we want to make sure that they enjoy their work as much as possible.
Finally, please give a few words to the readers about the world view you want to create.
toy sub! users, the longest usage period is 59 months and the number of toys used is 180. We are able to help give children a lot of toy choices by sympathizing with our philosophy. What I always think is that I want the society to value the individual like that. That's why we want to be the first opportunity to grow up to be a person who can take care of the individual. I believe that the first generation who grew up in this way will surely have a positive influence on the next generation.
Taking care of individuals is not an easy task. As it is assumed that there will be a diverse range of people, it will become more complicated, and it will become impossible to move in a more uniform manner than it is now, and system design will become particularly difficult. Companies, schools, homes, and differences in direction increase, and the community becomes dispersed. However, even if it is difficult to unify society, I think it is fine as long as the individual is satisfied. Only those organizations that can withstand it will survive. Large organizations may disappear and become small and medium-sized organizations. But I think that's fine.
However, we are a commercial business, so we have to expand ourselves. The current number of users is about 13,500, but in two years from now, in 2025, we would like to increase it by about 10 times to 100,000. We are looking forward to joining those who sympathize with our philosophy and want to grow our business together.